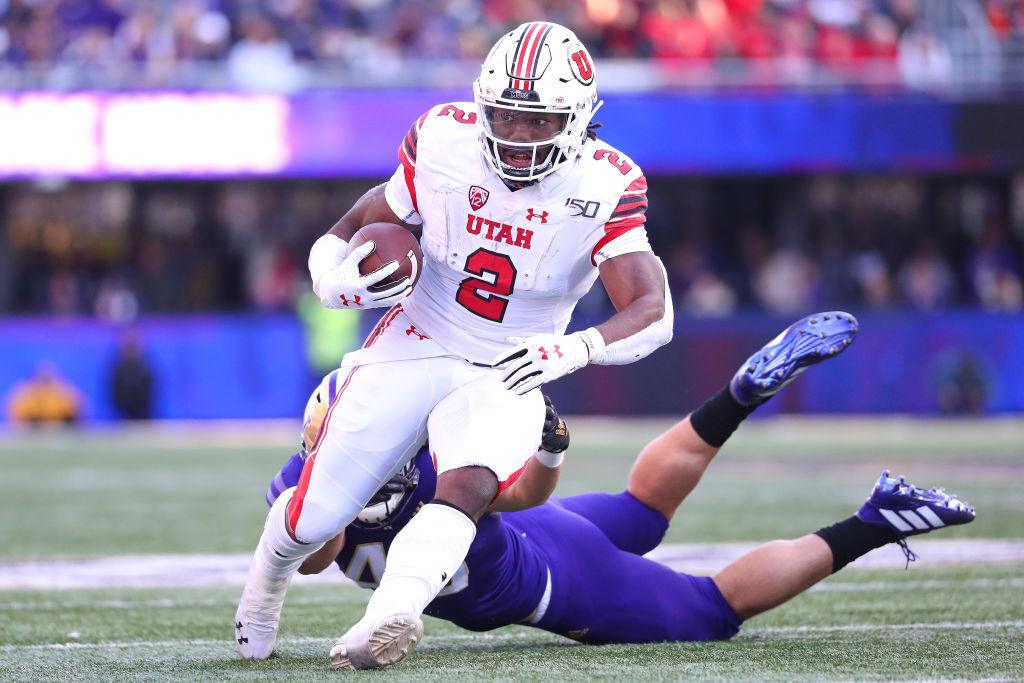 Bills third-round pick Zack Moss signed his rookie contract, the team announced Monday, meaning the team has signed its entire 2020 draft class.
Moss agreed to a four-year deal worth $4,522,081, including a signing bonus of $914,420, according to a league source. The running back was the last of seven players drafted by the Bills to agree to a deal.
"The conversations between the Bills and our camp have been extremely cordial," Moss' agent, Jamal Tooson, told The Buffalo News on June 1. "We both are extremely confident that a fair deal will be reached.
"However, the third round is unique because there is a tremendous amount of flexibility when it comes to compensation beyond Zack's signing bonus at stake."
All contracts for drafted players last four years, and in each year of his deal, Moss was guaranteed to receive at least the minimum base salary for his experience level as established by the collective bargaining agreement, which amounts to a total of $3,295,000.
Here are the annual minimums:
2020: $610,000
2021: $780,000
2022: $895,000
2023: $1,010,000
Adding Moss' projected signing bonus – $914,417, per contracts website Spotrac.com – meant his total minimum compensation was $4,209,417 over four years. But Moss didn't have to settle for the minimum. In each year of his deal after the first, his annual base salary can increase by up to 25% of his total rookie year salary. The additional time was needed to negotiate that additional income.