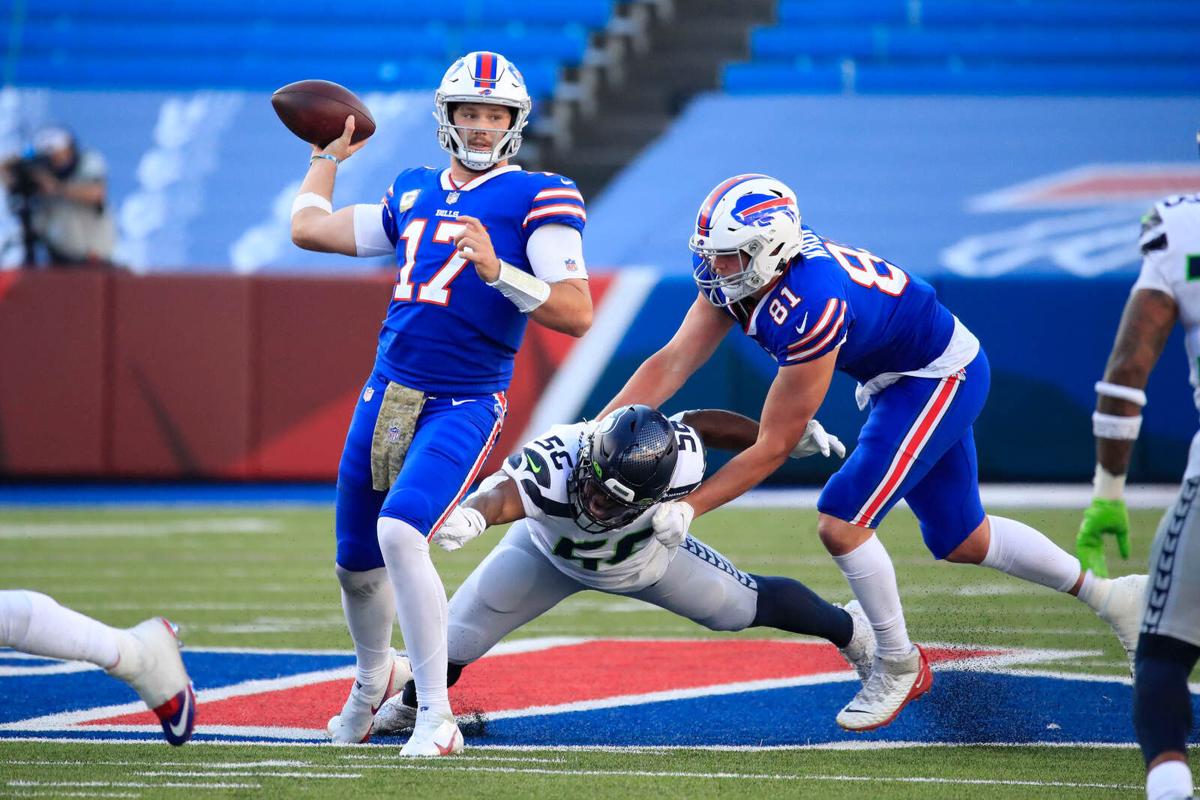 Patricia Allen, the grandmother of Buffalo Bills quarterback Josh Allen, died Saturday in California, the Bills said. She was 80.
Her death is not related to coronavirus, a team spokesman said.
Josh Allen spoke to team officials Saturday night and decided to play Sunday, coach Sean McDermott told reporters after the Bills' 44-34 victory against the Seattle Seahawks.
"Obviously, our thoughts and prayers go out to Josh and his family," McDermott said. "Before meetings last night, I called Josh and just asked him where he was on it and, obviously, I was expressing my sympathy to him, as well as his family. He said that he wanted to play.
"We just felt like he was going to have to compartmentalize for the better part of 24 hours in order to get through the game. And that's what he did and then he was emotional after the game. Not an easy thing to play, through."
Reporters did not learn of Patricia Allen's death until after Allen had spoken with the media. A team spokesman said Allen will address his grandmother's passing Wednesday during his weekly news conference.
Patricia was married for nearly 54 years to A.E. "Buzz" Allen, who died in 2013. They were married shortly after Buzz was discharged from the Marines and they moved to Firebaugh, Calif., where Buzz and his brother Dink formed a large farming operation. Buzz's son Joel helped manage the operation. Joel would eventually enlist help from his own family, including Josh, on the farm.
Patricia and Buzz had four children: three sons and a daughter. Josh Allen is one of Patricia's grandchildren.
The Allen family donated the land for Firebaugh High, where Josh Allen was a star quarterback.