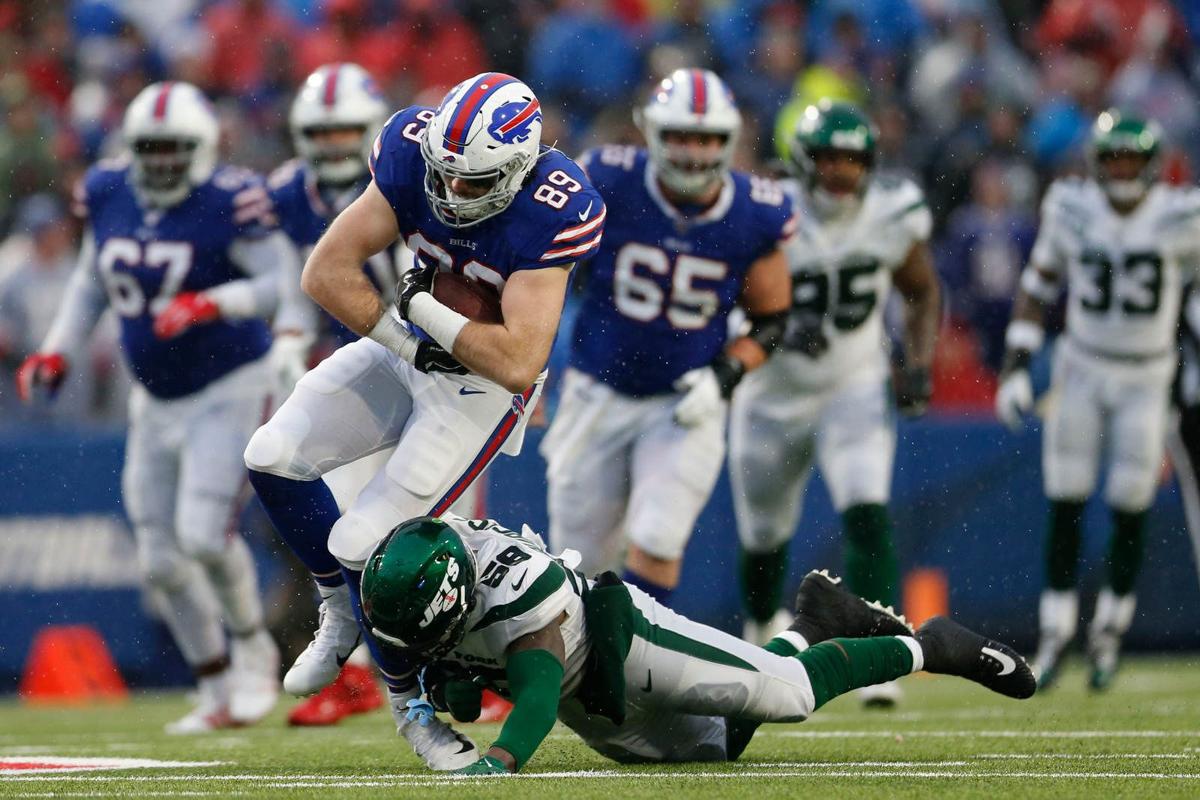 Buffalo Bills second-year tight end Tommy Sweeney was placed Tuesday on the Active/Physically Unable to Perform list due to a foot injury, the team announced.
Sweeney was the only Bill placed on the PUP list as the veteran players reported for the first day of training camp.
Veteran players are scheduled to receive physical exams starting Saturday, after they pass two Covid-19 tests.
Sweeney, a seventh-round draft pick in 2019, spent all of last season on the active roster. He played in six games, catching eight passes for 114 yards. He had five catches for 76 yards in the regular-season finale against the New York Jets. Barring injury, Sweeney is a strong candidate to make the 53-man roster again this year.
Players who start training camp on the PUP list are not allowed to practice until cleared by team doctors. They are allowed to attend meetings and work out. If a player spends all preseason on the Active/PUP list and isn't cleared to play, he can be transferred to the Reserve/PUP list, which prevents him from playing and practicing during the first six weeks of the regular season.
Offensive tackle Garrett McGhin, who was released Monday by the Bills, was claimed off waivers by the Jacksonville Jaguars.