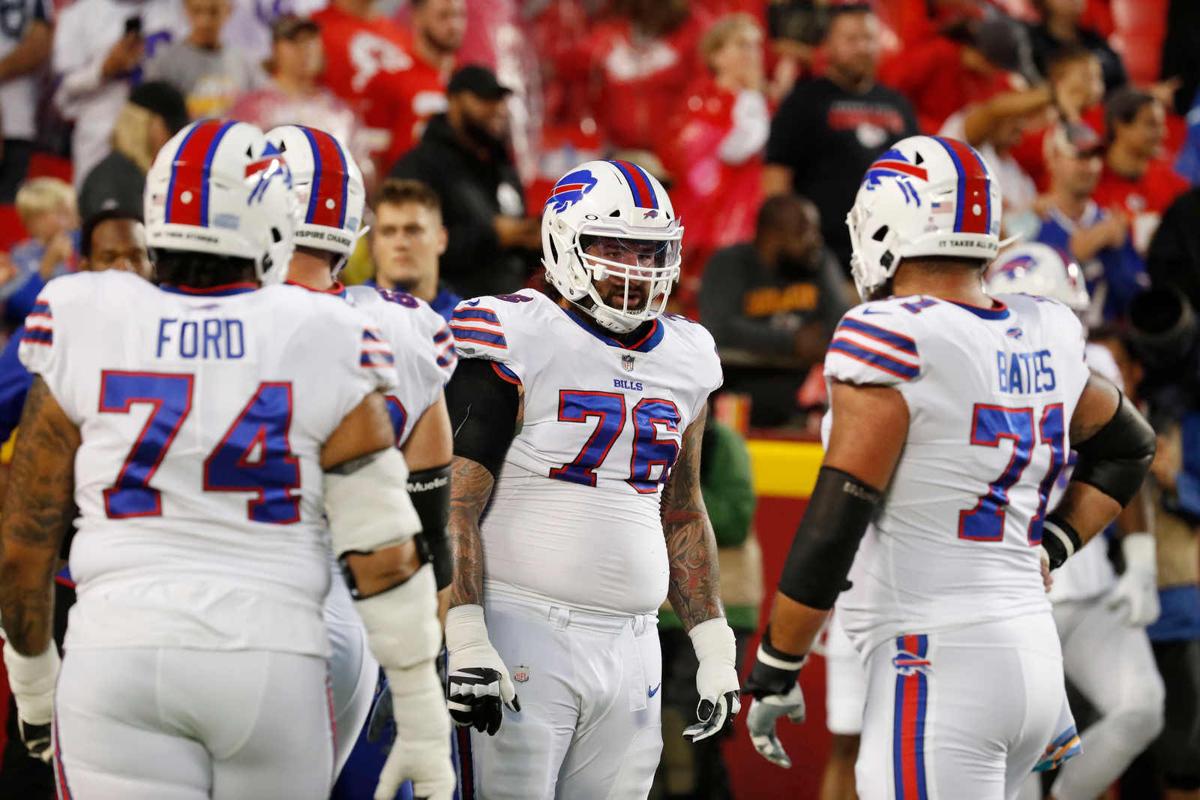 JACKSONVILLE, Fla. – The Buffalo Bills are dealing with an outbreak of Covid-19 in their quarterback room.
The team placed backup quarterback Mitchell Trubisky on the NFL's reserve/Covid-19 list Saturday. Trubisky joins practice squad quarterback Jake Fromm on the list, leaving the Bills with just starter Josh Allen and Davis Webb at the position.
In response to Trubisky going on the reserve list, the Bills elevated Webb from the practice squad to the active roster. He will serve as Allen's backup for Sunday's Week 9 game at Jacksonville.
On Wednesday, Bills coach Sean McDermott was asked whether he was confident the positive Covid-19 cases that landed both Fromm and practice squad wide receiver Tanner Gentry on the reserve list Tuesday were isolated.
"We hope. I mean, I'm not a doctor so I can never say confident," McDermott said. "I don't want to use the word confident, but yeah, we did the best we could and we're going to continue to try and do the best we can and try and limit the spread as much as we can by the habits we use here and hopefully outside the building also."
The rules on when players can return from the reserve/Covid-19 list differ for players depending on vaccination status. For those who have been vaccinated, two negative Covid tests, conducted at least 24 hours apart, are required. For those who are unvaccinated, players must quarantine for 10 days, regardless of the presence of symptoms.
Vaccinated players are tested once a week, while those who are unvaccinated undergo daily testing. Speaking Wednesday in a one-on-one interview with The Buffalo News, Bills General Manager Brandon Beane said the team had between five and 10 players unvaccinated of the 69 on the active roster plus practice squad. The team has been conducting follow-up testing on those who were deemed to be close contacts of Fromm and Gentry.
"We're definitely doing some close contact stuff," Beane said. "If you are vaccinated and you're deemed a close contact, 'X' number of minutes within 6 feet, then we send you out to test. If you're clear and you have no symptoms, we can bring you back in, but instead of testing once a week, we're going to test you for five straight days. That's part of the protocol. ... Fortunately, there were no unvaccinated people in this case that were deemed close contacts by the league, so we didn't have to send anyone else home. But we do have some people – players and staff – who are being monitored for the next four or five days to make sure they're good."
It's unknown if Trubisky was a close contact of Fromm, but the fact they are in quarterback meetings together seemingly raises the possibility.
That wasn't the only roster move made Saturday, either. Starting left guard Jon Feliciano was placed on injured reserve because of a calf strain suffered in the Week 8 win against Miami – meaning he'll miss at least the next three games, against the Jaguars, Jets and Colts. In response, offensive lineman Jamil Douglas was signed to the active roster from the practice squad.