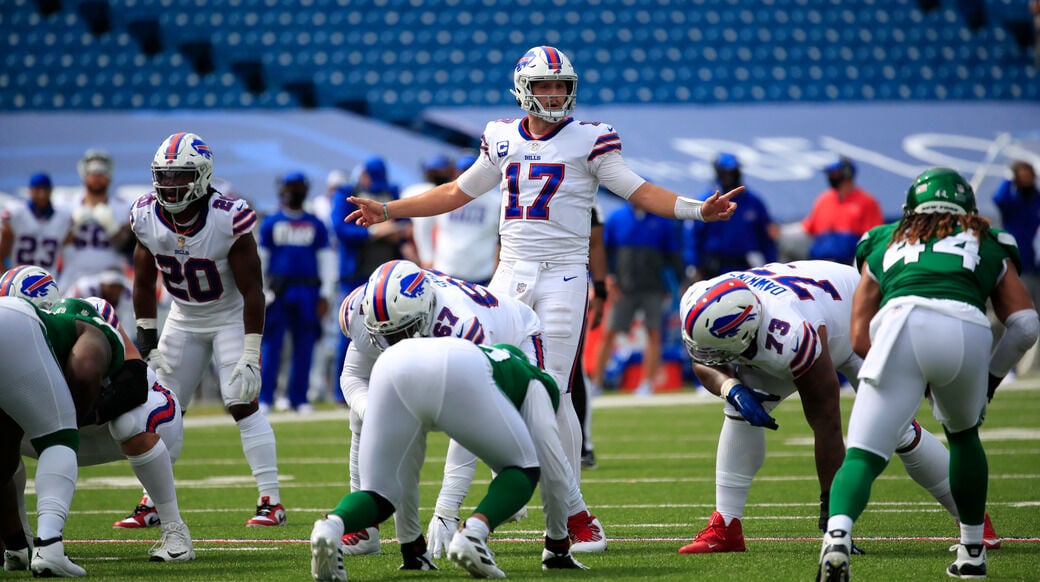 The Buffalo Bills' 27-17 victory over the New York Jets Sunday was the highest-rated season opener involving the National Football League team in five years.
The game had a 38.9 household rating on WIVB-TV (Channel 4), which was 8% higher than the 36.0 rating for the Bills' come-from-behind 17-16 victory over the Jets in New Jersey in the 2019 opener.
The comparison is a good one since the number of Bills fans available to watch at home was similar since the 2019 opener had more Bills fans in the stands in New Jersey than they had Sunday in Bills Stadium.
To put the 38.9 rating in perspective, it is rare for any entertainment these days to get a double-digit, same-day rating.
A rating point in Buffalo, the No. 52 market in the country, is equal to 5,767 households in 2020.
The Fox games carried on WUTV Sunday also had higher ratings on the season opening day than they had a year ago.
The game opposite the Bills-Jets game only had a 1.3 rating. The late game in which New Orleans beat the Tampa Bay Buccaneers and Tom Brady, 34-23, had a strong 15.3 rating.
The Los Angeles Rams' 20-17 win over the Dallas Cowboys had a 12.4 rating on NBC's "Sunday Night Football" on WGRZ-TV (Channel 2), down substantially from the 16.6 rating for the New England Patriots' 33-3 rout of the Pittsburgh Steelers in the 2019 "SNF" opener.
The Super Bowl champion Kansas City Chiefs' 34-20 rout of Houston in NBC's season opener on Thursday, Sept. 10, had a 16.3 rating on Channel 2, down from 19.7 for Green Bay's 10-3 win over Chicago in last year's NBC season opener.
However, the rating for the Chiefs' win over Houston comes with an asterisk because due to the Covid-19 pandemic it was played opposite major sports events that normally wouldn't be played at this time of year.
The Chiefs game started with ratings in the low 20s and slipped to the 13 and 14 range after halftime when Kansas City had a big lead.