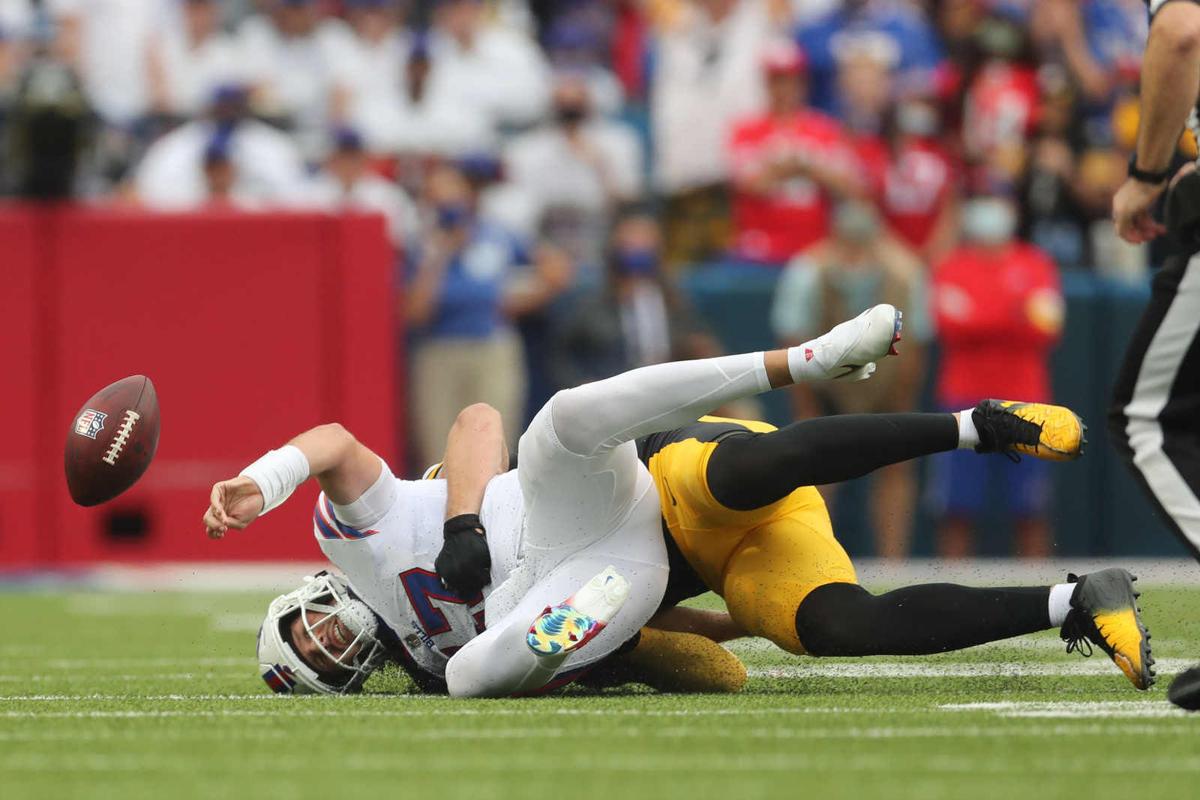 After the game, center Mitch Morse tried to hold on to a positive. 
"I think it's a great gut check, right?" Morse said. "Very frustrating, but we also know this a great opportunity to learn quite a bit, and intrinsically look into what you can do to keep Josh cleaner, get the guys in the backfield better lanes to run, and go from there."
In the Bills' 23-16 loss Sunday to the Pittsburgh Steelers, the Buffalo offensive line was overwhelmed. Quarterback Josh Allen was sacked three times, including a strip sack by T.J. Watt, and hit eight times. Morse said a lot of it was self-inflicted, and the group was honest in its self-evaluation.
"We just put ourselves in bad situations, whether it be communication or technique," Morse said. "We know we have a special guy, No. 17, back there, and it's our job no matter what the play call is to keep him as clean as possible. And as an offensive line, we know we didn't do that as well as we could."
The offensive line was flagged for holding six times, with four of those penalties accepted. The culprits were varied; on the Bills' second drive of the day, three different players were flagged. Left tackle Dion Dawkins was flagged three times Sunday, after he was only called for one holding penalty all of last year and only three for the entire 2019 season.
Last season, the Bills were called for 24 accepted holding penalties, which second-most in the league and behind only Kansas City. That was nearly nine more than the league average. 
Here's the big-picture analysis of the Bills' season-opening, 23-16 loss to the Steelers.
The Bills emphasized continuity on the offensive line this offseason, keeping the line intact in hopes of best protecting Allen. Contrast that with the Steelers, who started two rookies Sunday. It wasn't just a matter of experience for the Bills, who returned all five starters, including the re-signed Jon Feliciano and Daryl Williams. Cody Ford started and was replaced by Ike Boettger for two series but then Ford returned.
The holding penalties signaled there's still work to be done.  
"Yeah, I think it just comes down to discipline, right? I know for mine, I just need to bring my feet, cover 'em up, you got a holding call, it was legit," Morse said. "I think that's just one of those things that will come down to accountability."
The accountability should come quickly, given how deep the frustration ran.
"It's unacceptable. You can't beat yourself, let's just start there," coach Sean McDermott said.
Allen was off target basically all afternoon, as the Bills' high-powered offense from a year ago never showed up in a 23-16 loss to the Pittsburgh Steelers.
The penalties were amplified by what they negated.
"The unfortunate thing is that most of the holding calls came with chunk plays," Morse said. "So not only did we go backwards, but this game is a game of momentum, and for the most part, we kind of shot ourselves in the foot today."
Surely some of those would-be gains were only possible because of the holding, but the first two erased 23 yards. And the Bills were unable to sustain drives or score for most of the game.
Still, it wasn't just penalties. The Steelers found the Bills' offensive line to be porous throughout the day. Asked about the Steelers being effective just rushing four, McDermott pointed to even less.
The game's result had more to do with the Bills' shortcomings on offense and questionable play-calling than anything Pittsburgh did.
"That, or they rushed three at times even," McDermott said. "I've got to look at that, and I think I already know where I'm at on it, but I got to look at that, and adjustments need to be made."
In addition to Watt, who had two sacks, defensive tackle Cameron Heyward had one, good for a loss of six yards. Allen said he felt some difference in the Pittsburgh defense compared to past matchups in which the Steelers were more aggressive up front, but said there was nothing unexpected.
"They didn't pressure as much. They used their front four, and they've got a really good front four," Allen said. "They've got some depth there, too, that can make some plays and get after the quarterback a little bit."
Here is a quarter-by-quarter look at the Bills' loss to the Steelers on Sunday.
When running back Devin Singletary finally did get into a groove, he credited the offensive line.
"Big guys up front opening the holes. So all I have to do is run. That's what it really was," Singletary said.
He finished with 72 yards on 11 carries, as the Bills had 117 total rushing yards. A large chunk of that came late in the game. 
"It'll be a great opportunity to learn a lot of stuff from this game, but for us, it's just being accountable to each other and to the team," Morse said. "And they just got the better of us today, that's plain and simple."
Photos: Bills open season against Steelers
Bad break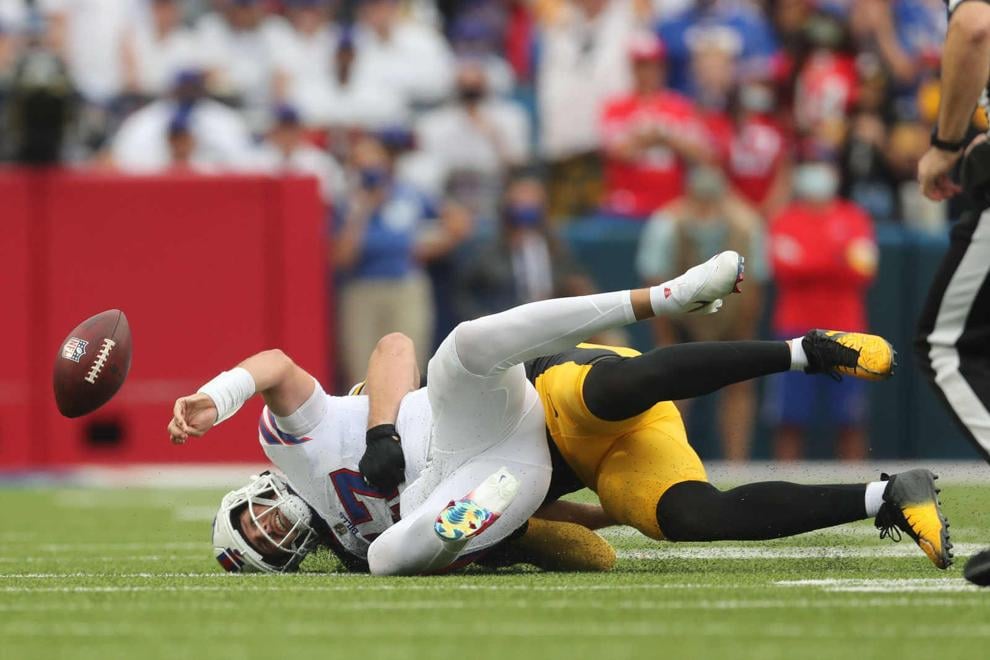 Turning point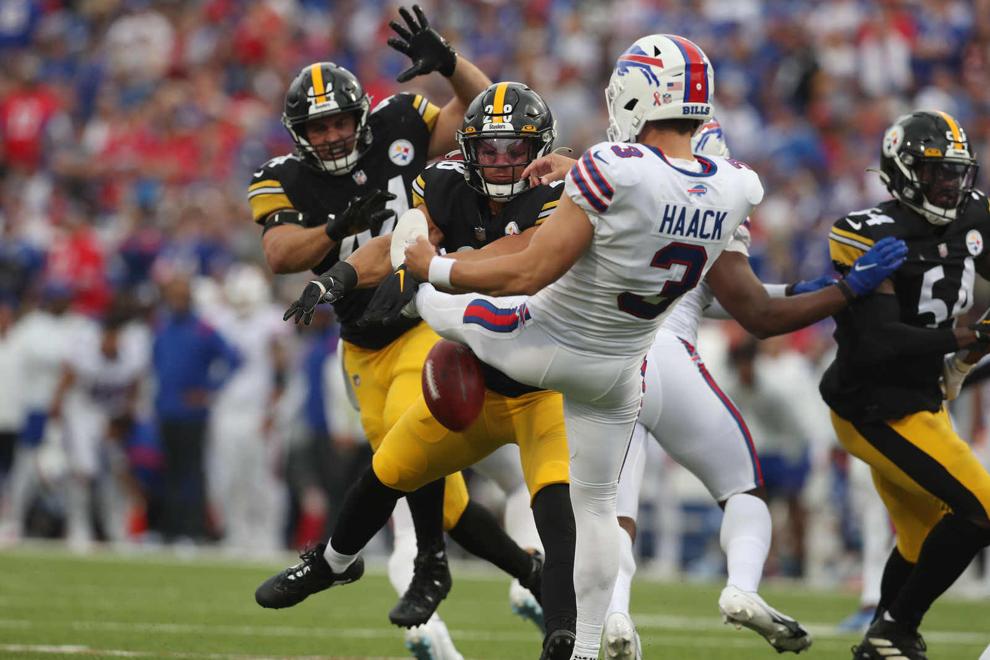 End zone strike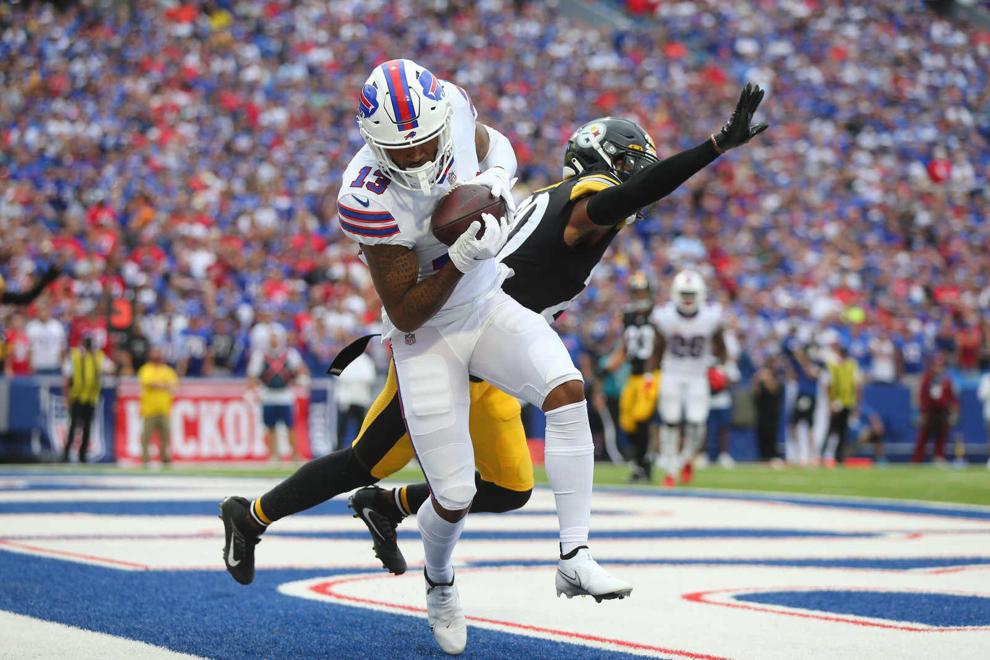 Celebrating with fans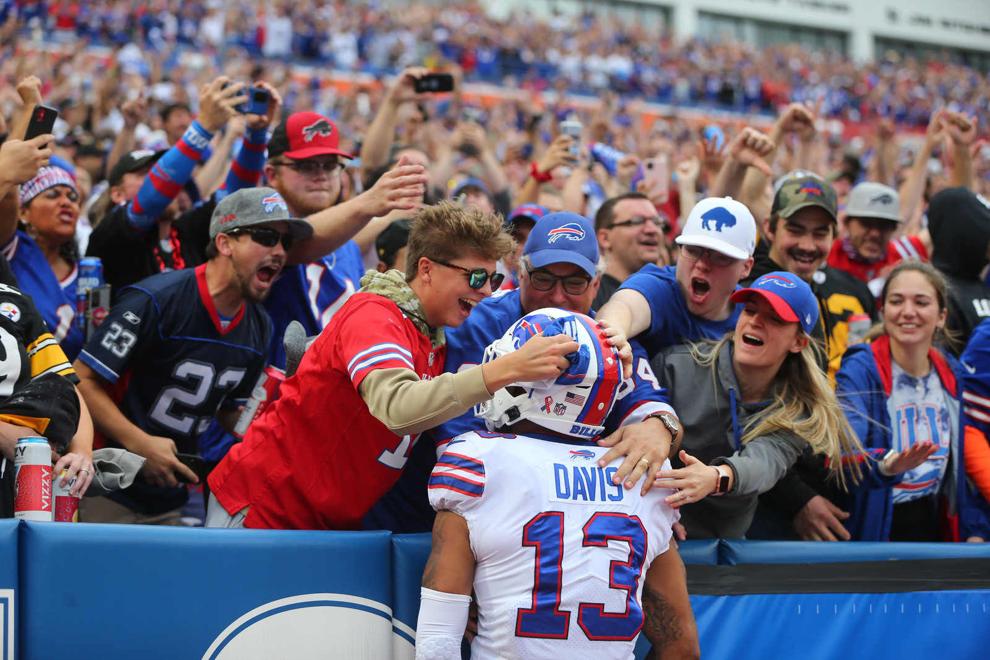 Upper deck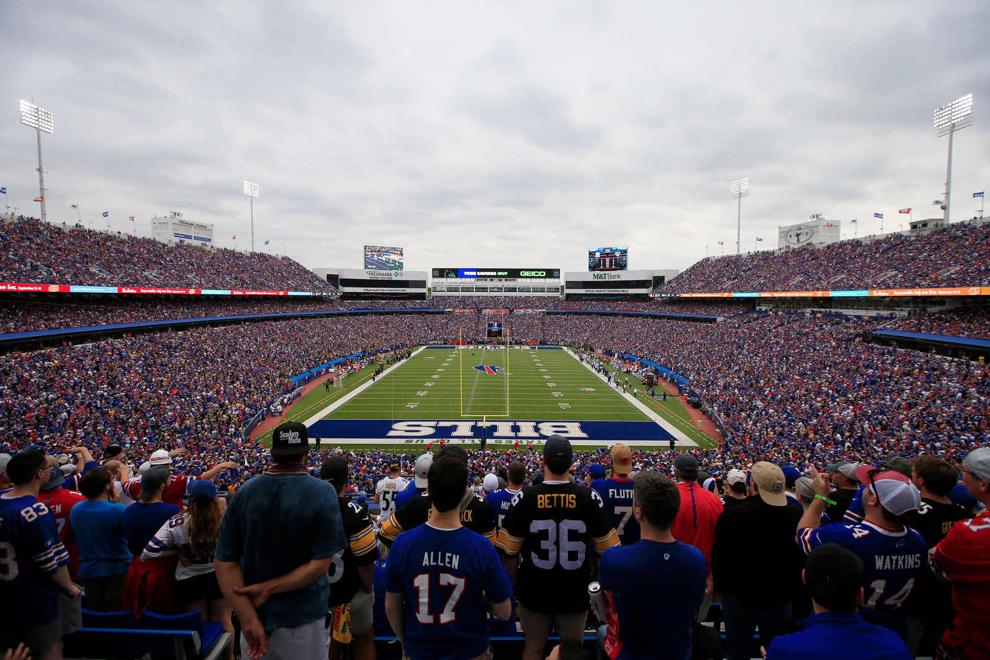 Trouble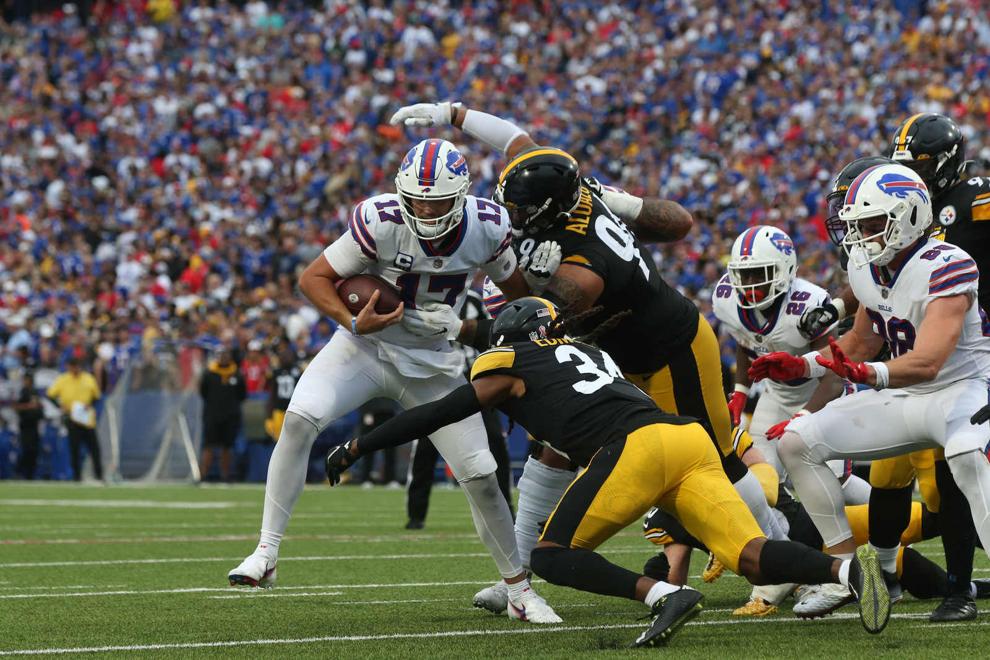 Beasley bounces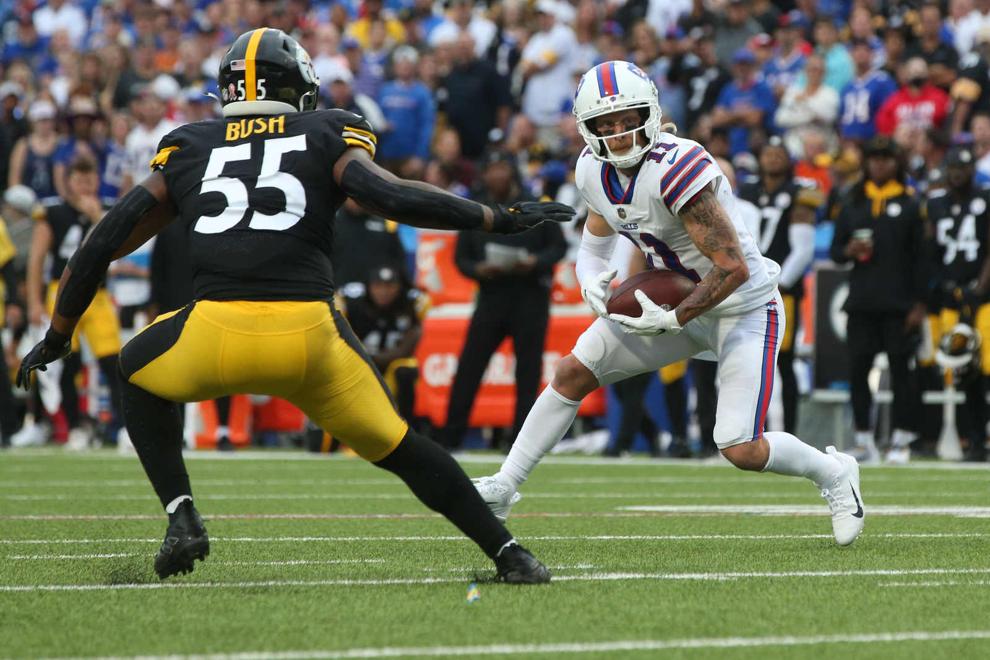 VIP fan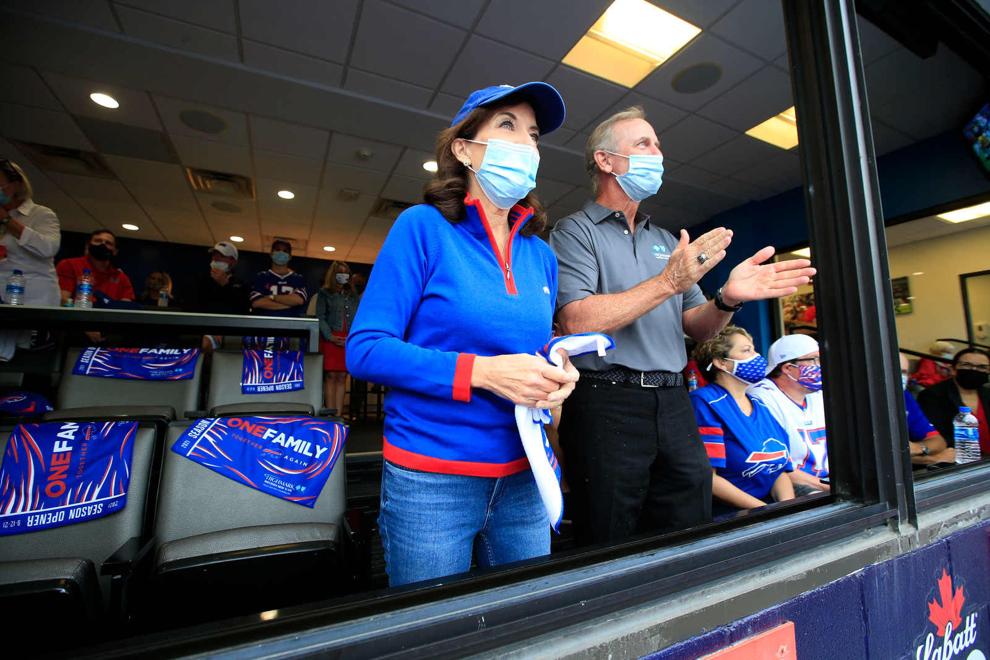 Knox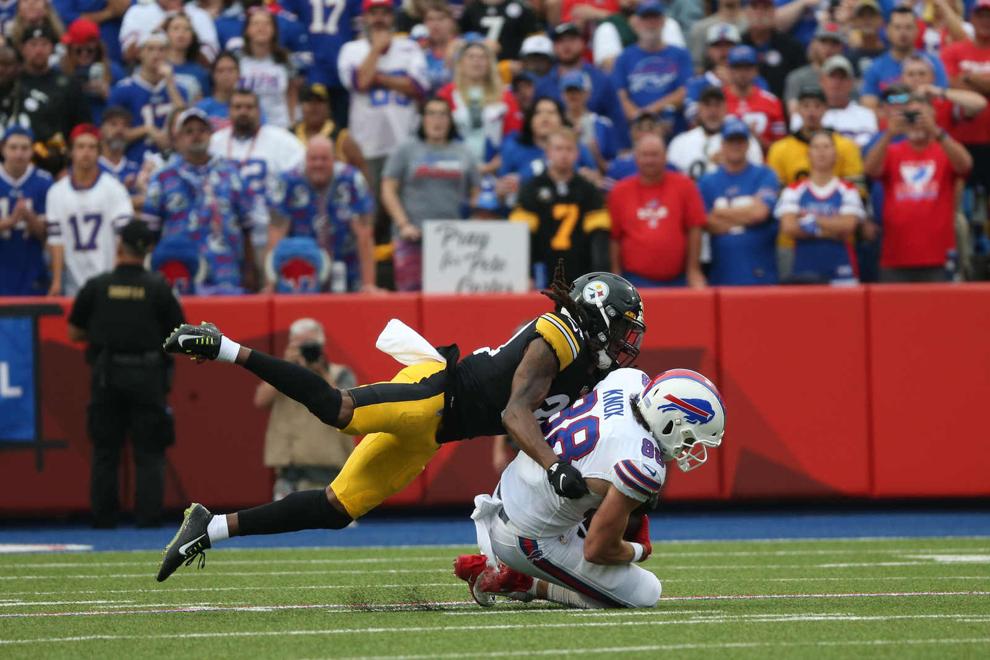 Twisted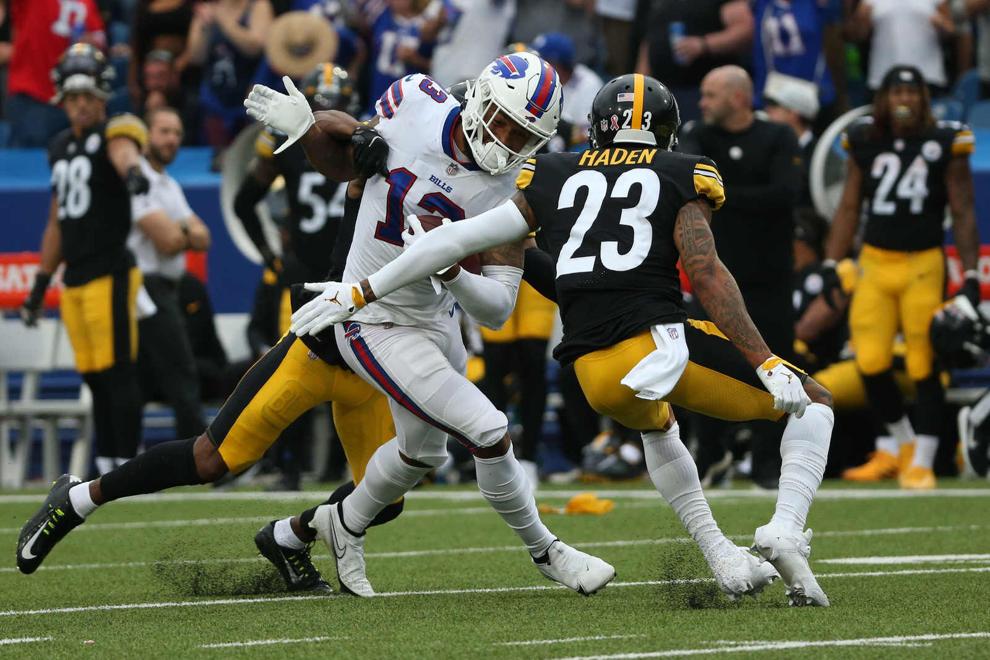 Rushing yards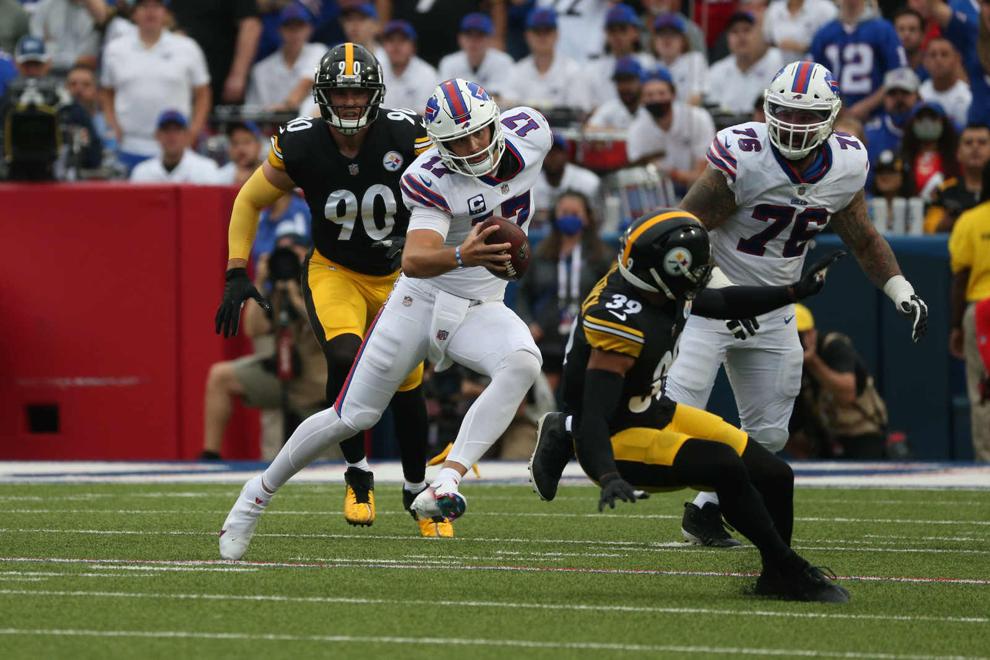 Tracking down the ball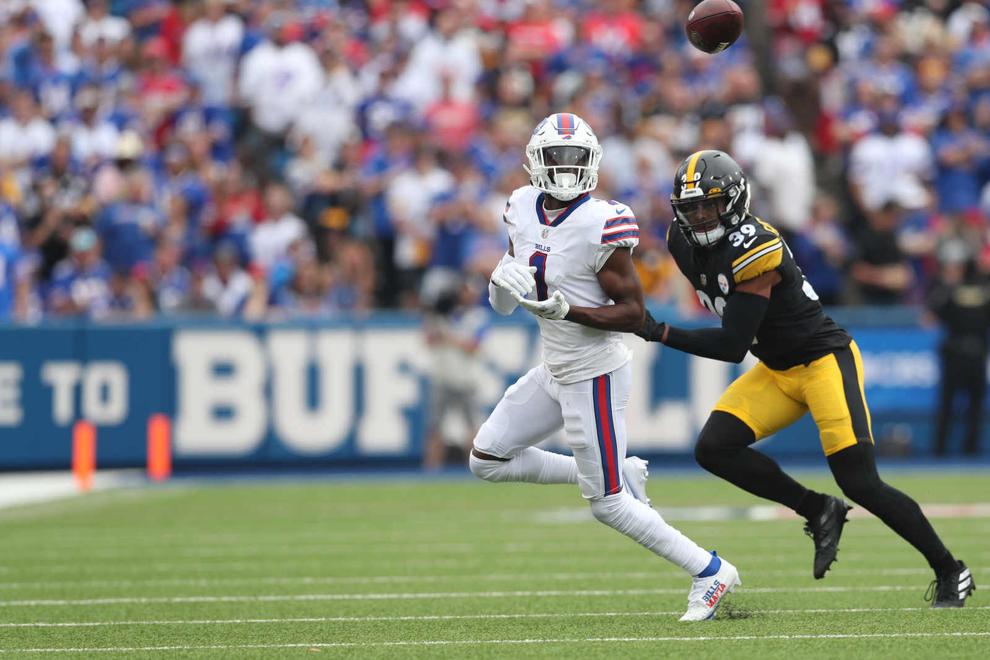 Diggs pulls it in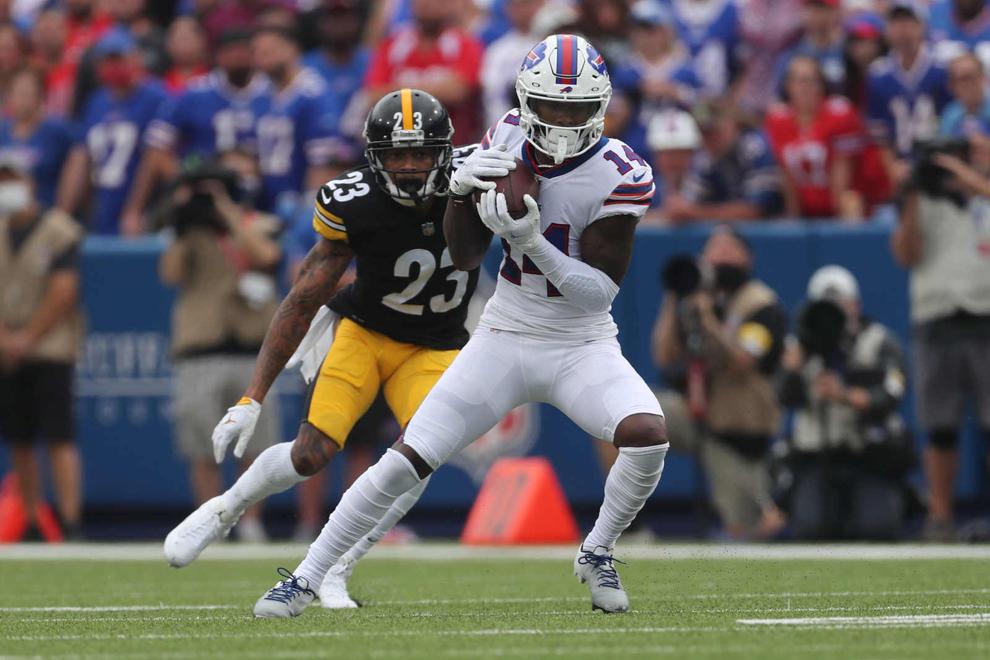 Full house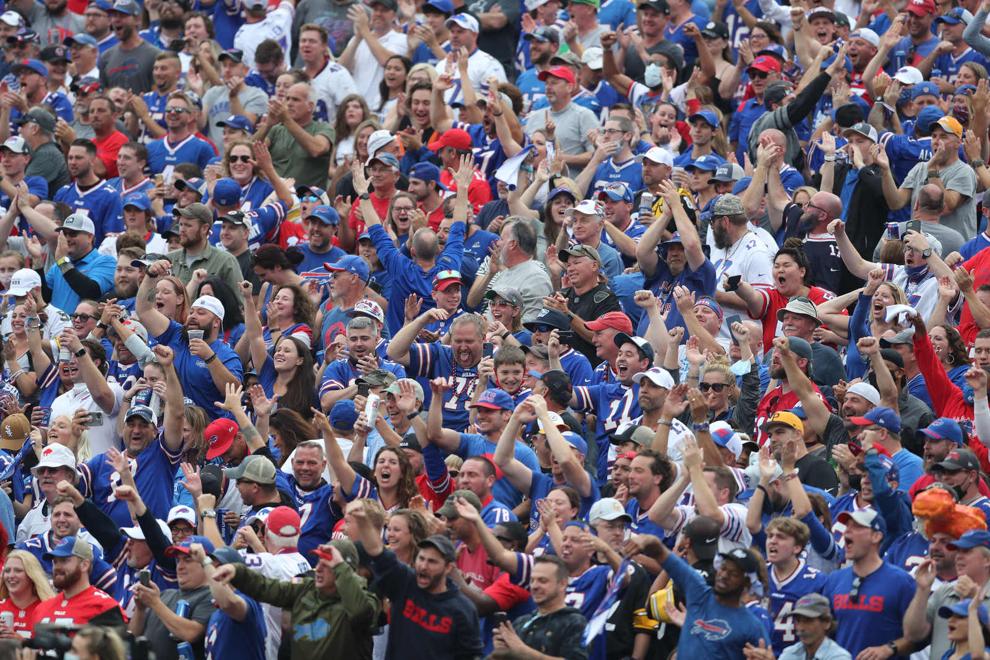 Early fumble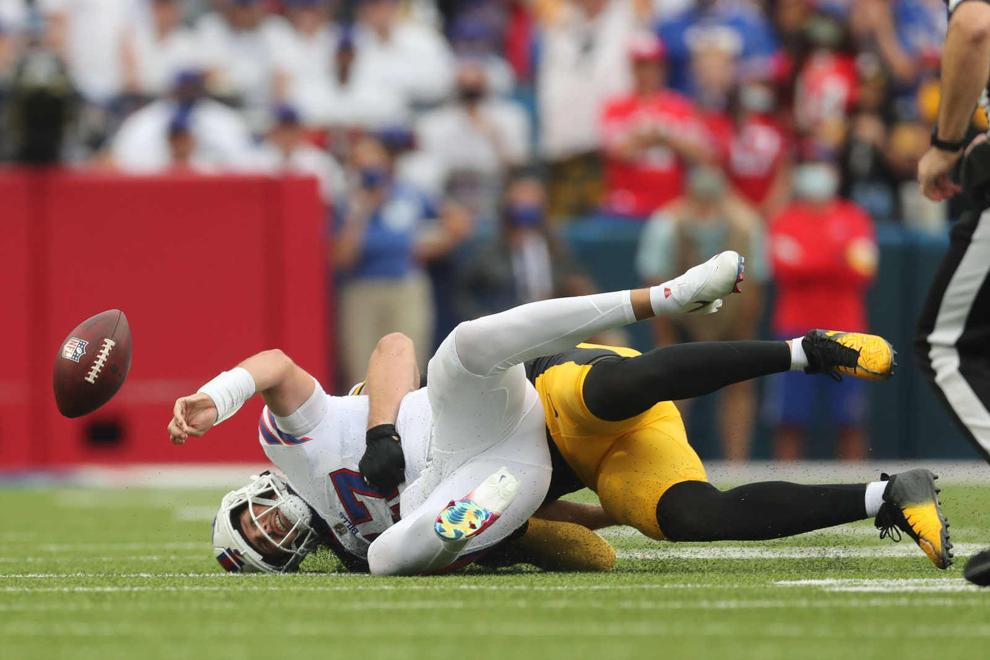 Knoxed out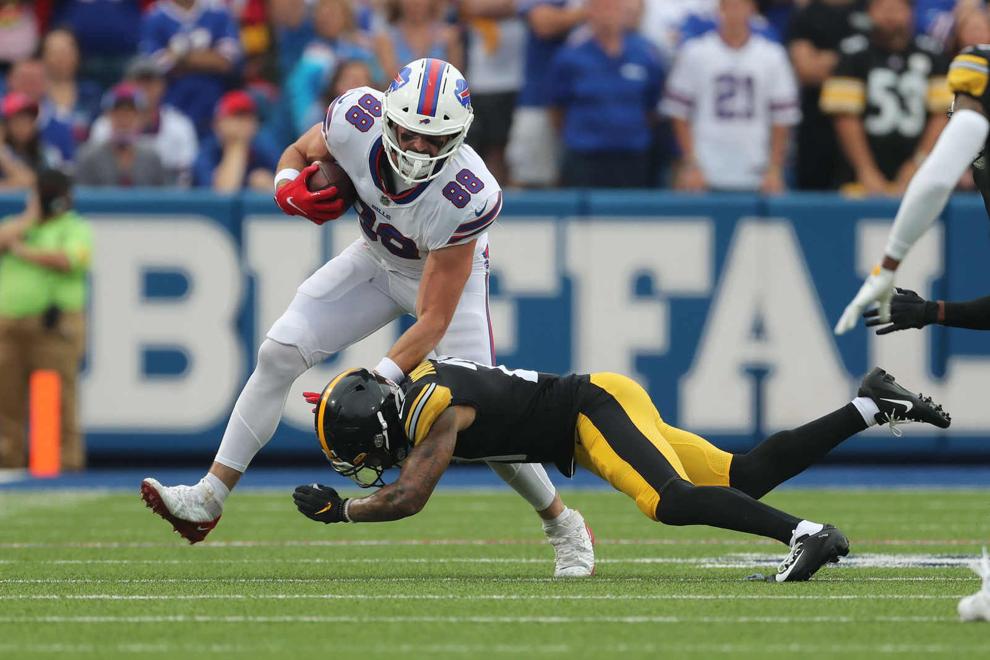 Hard to tackle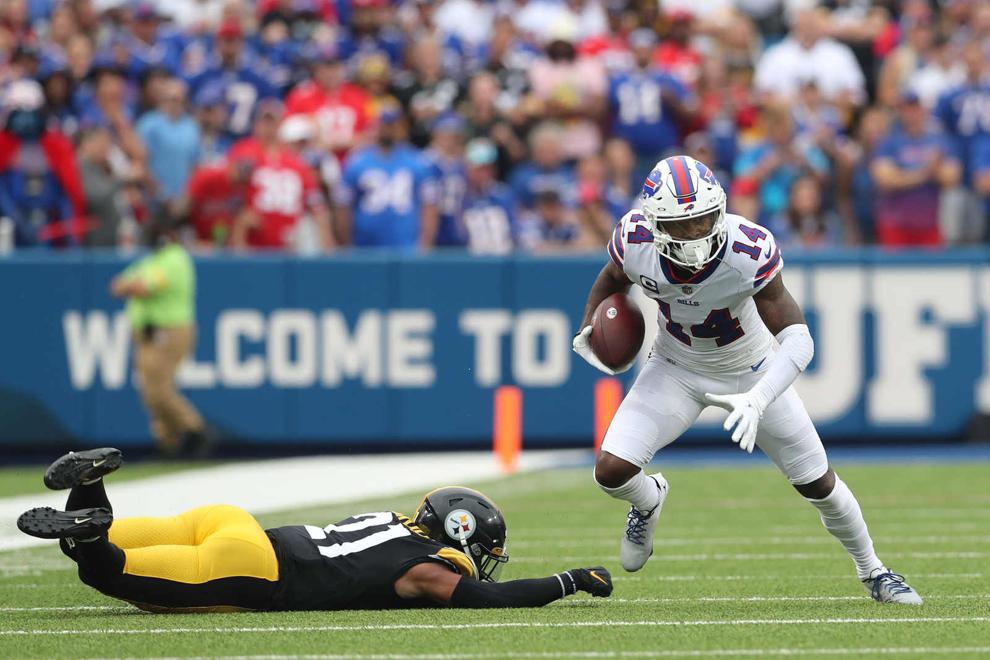 Make me wanna shout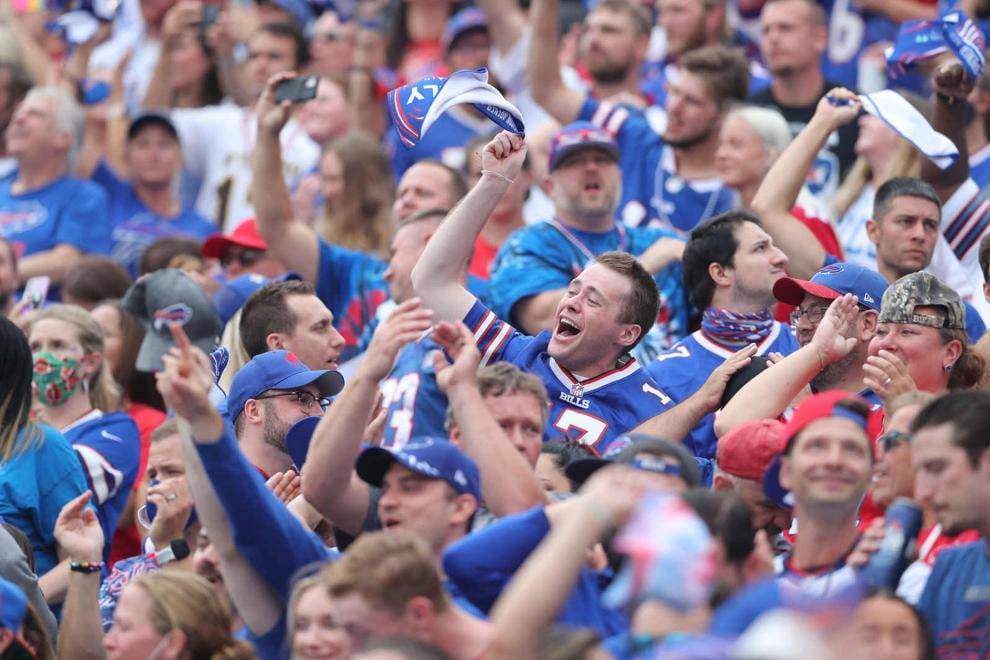 Starting early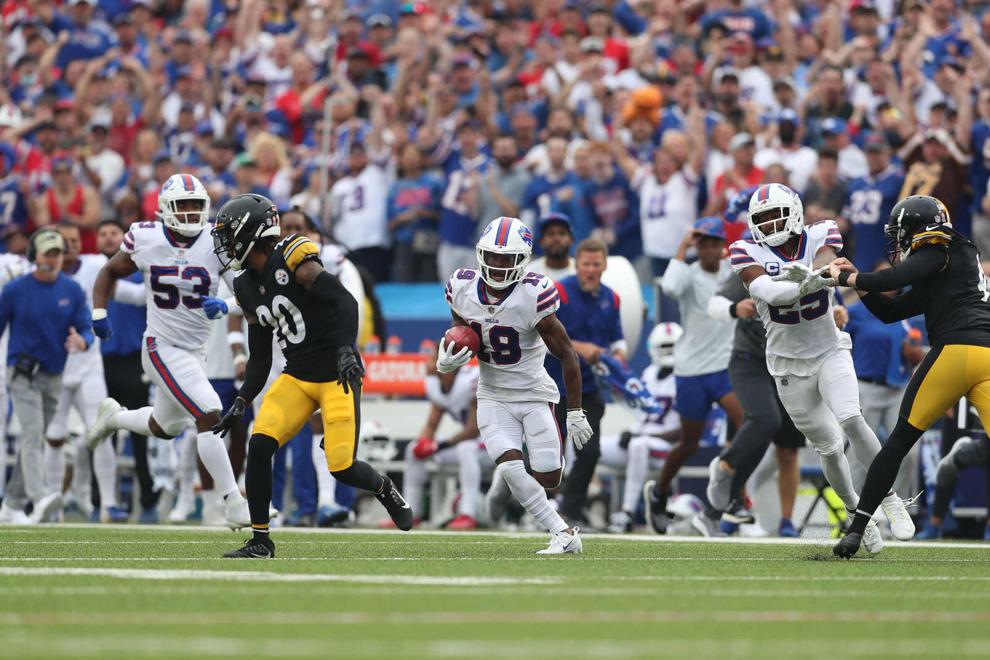 Air ball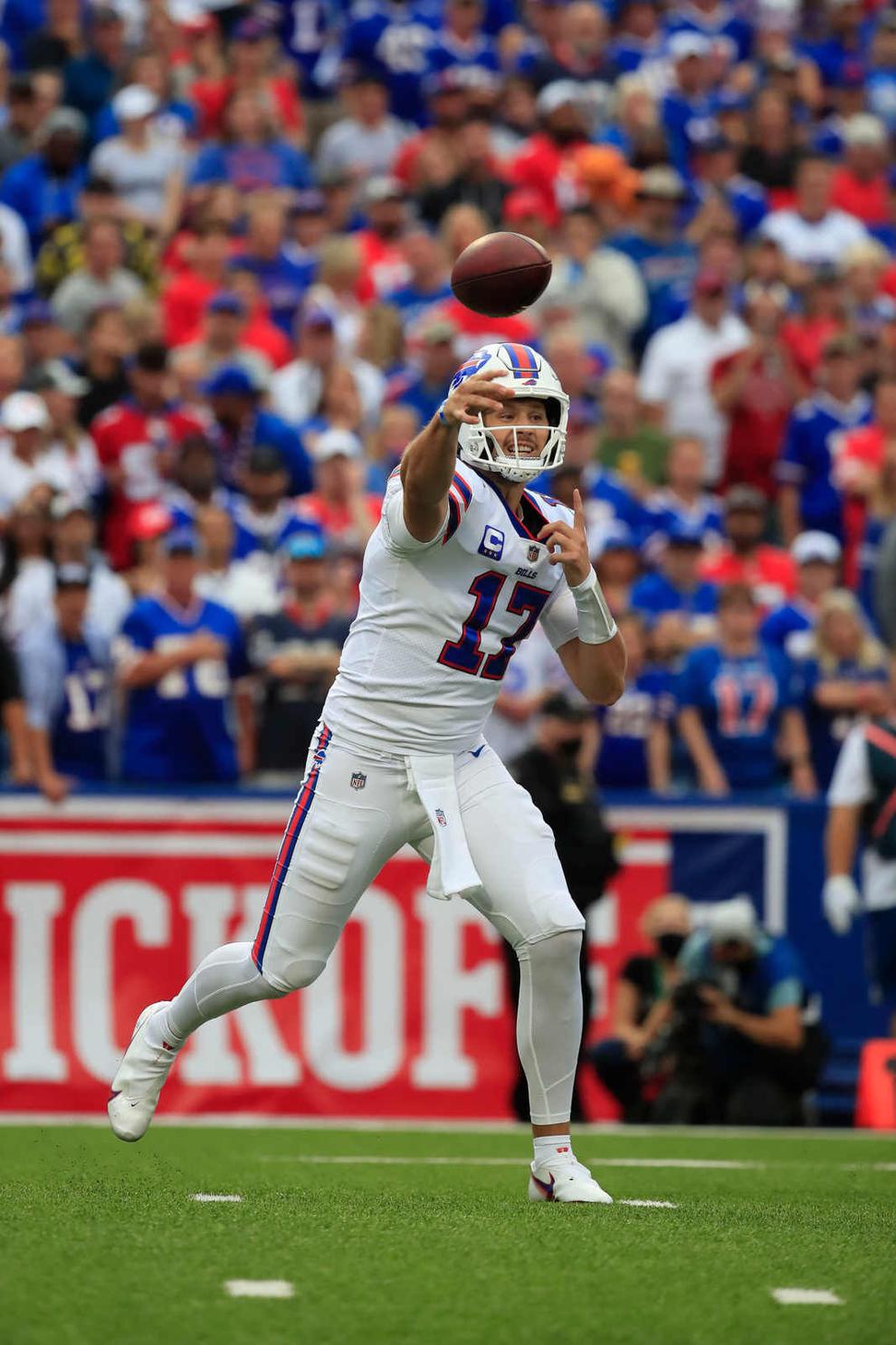 Back to pass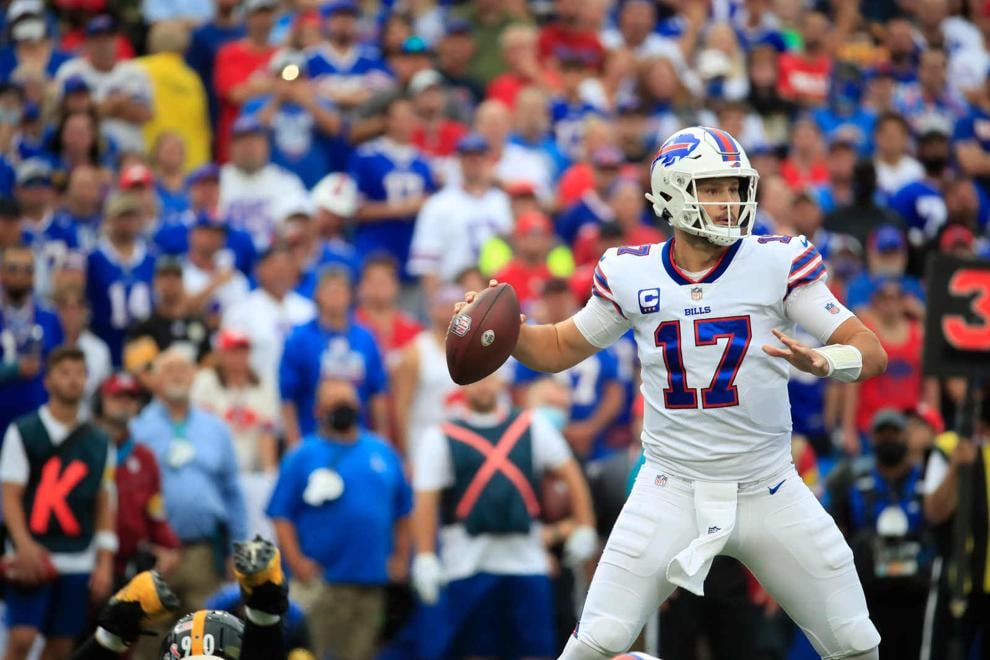 Singletary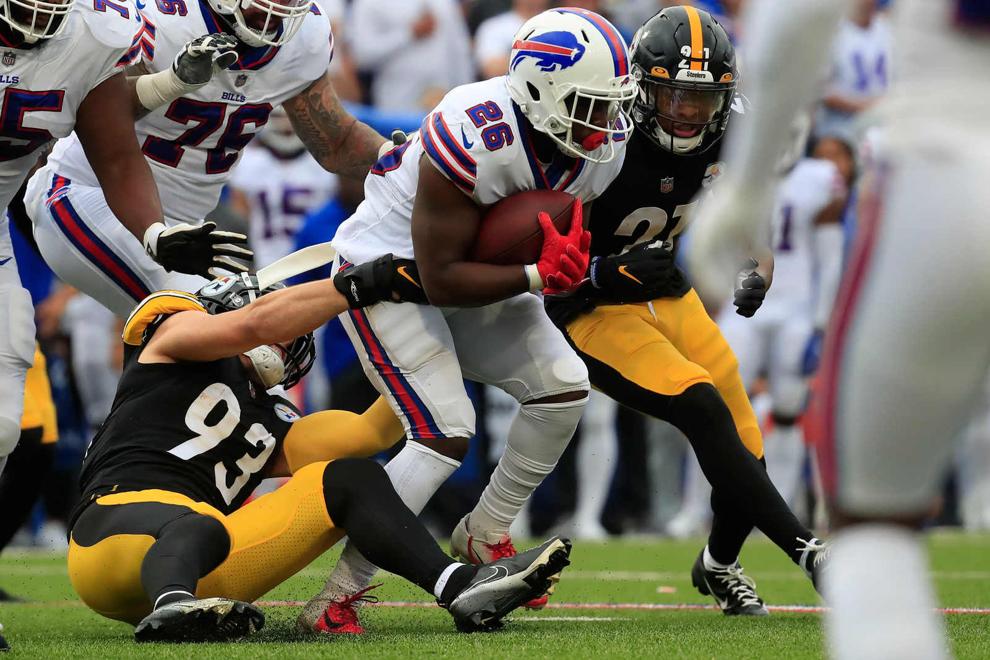 Bills Steelers first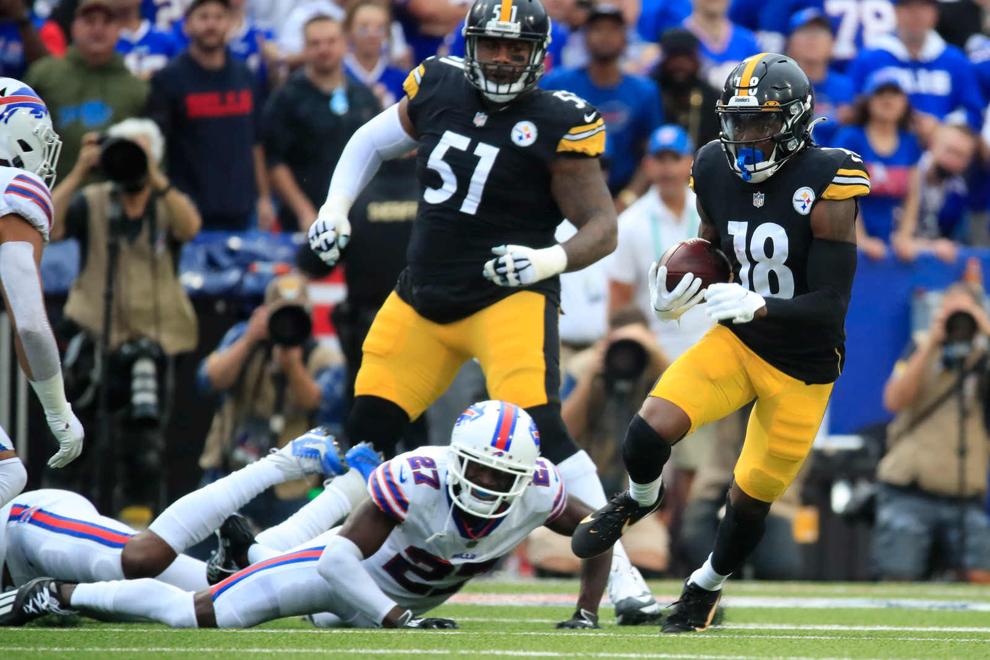 Complete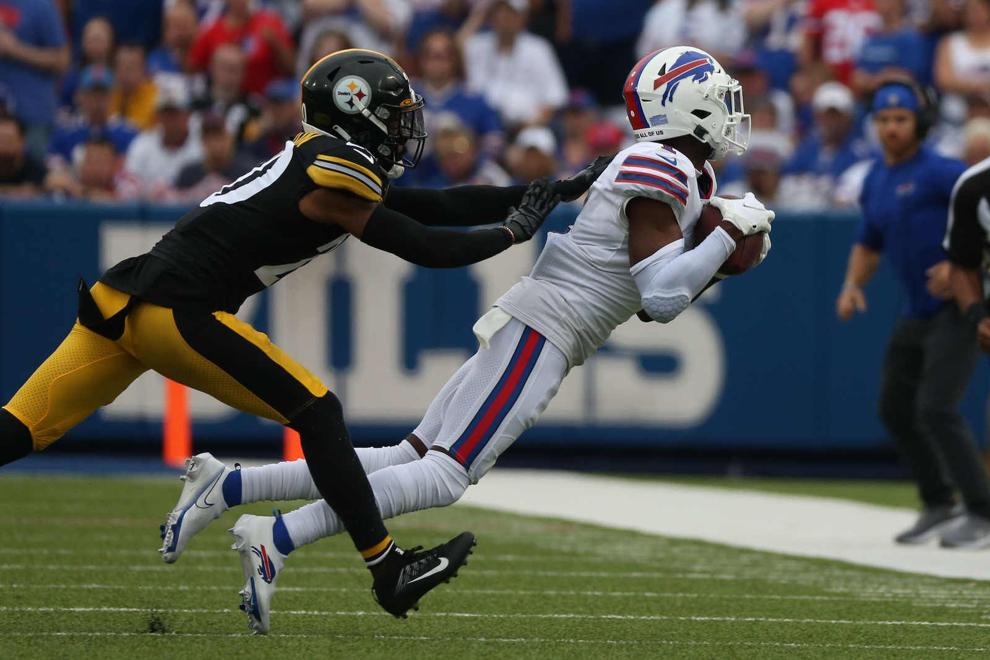 On the run
First down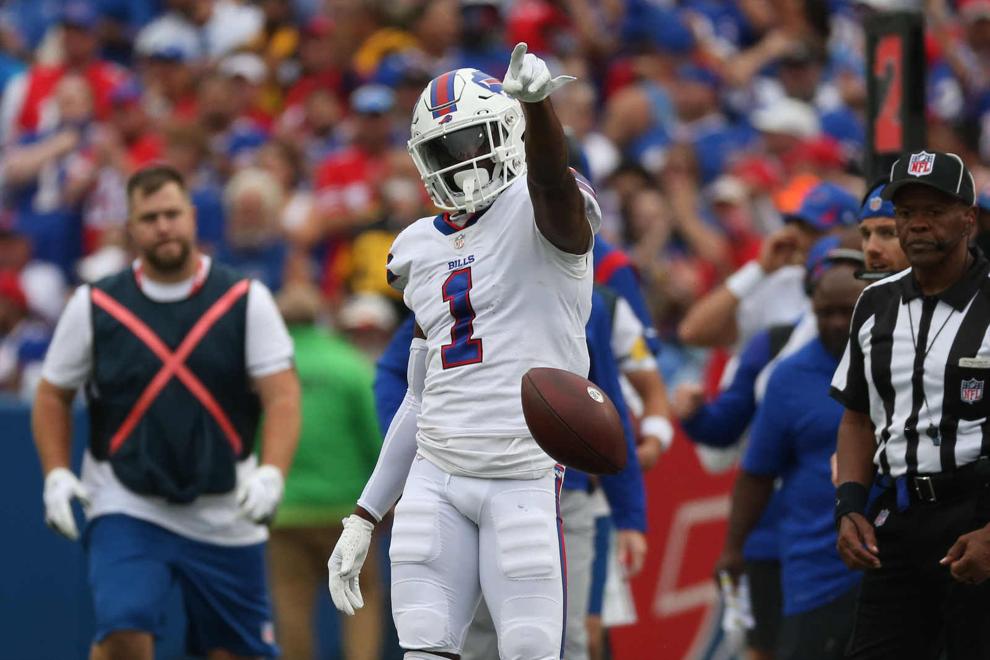 Nowhere to go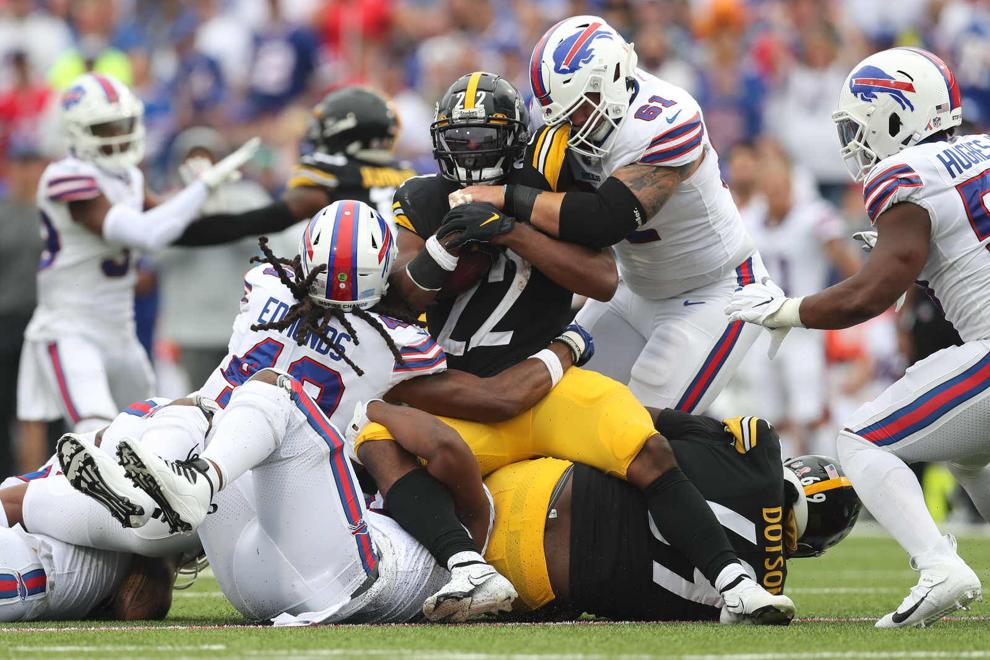 Super Mario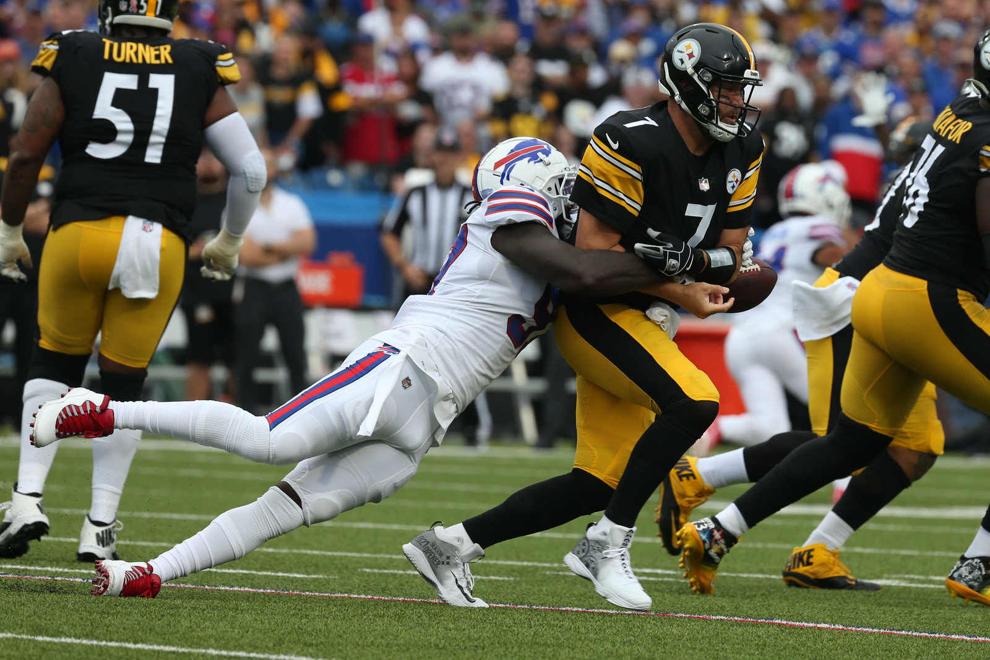 Airing it out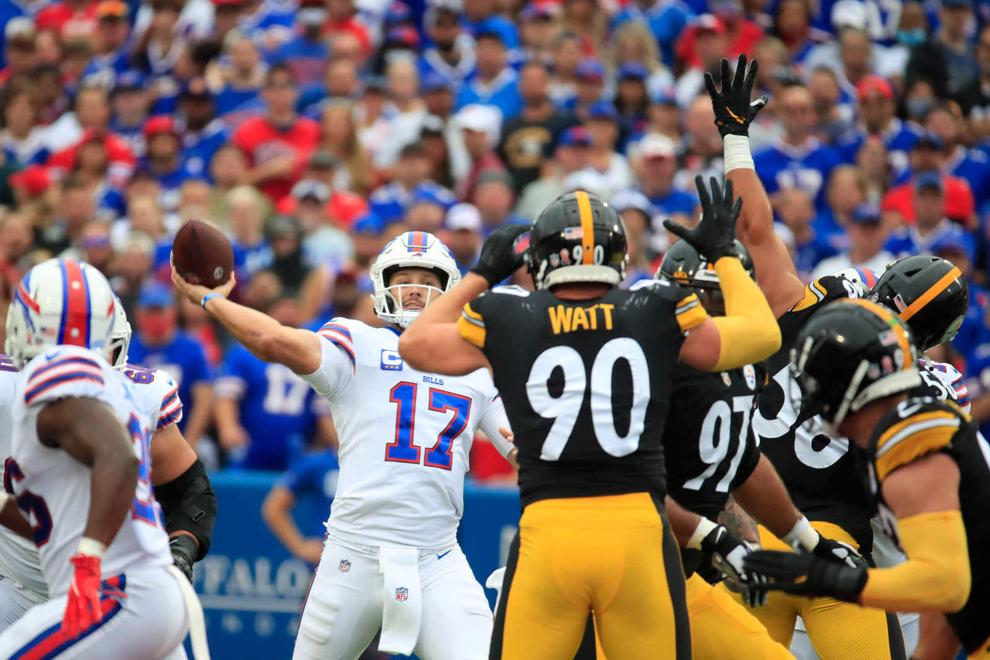 Pittsburgh passer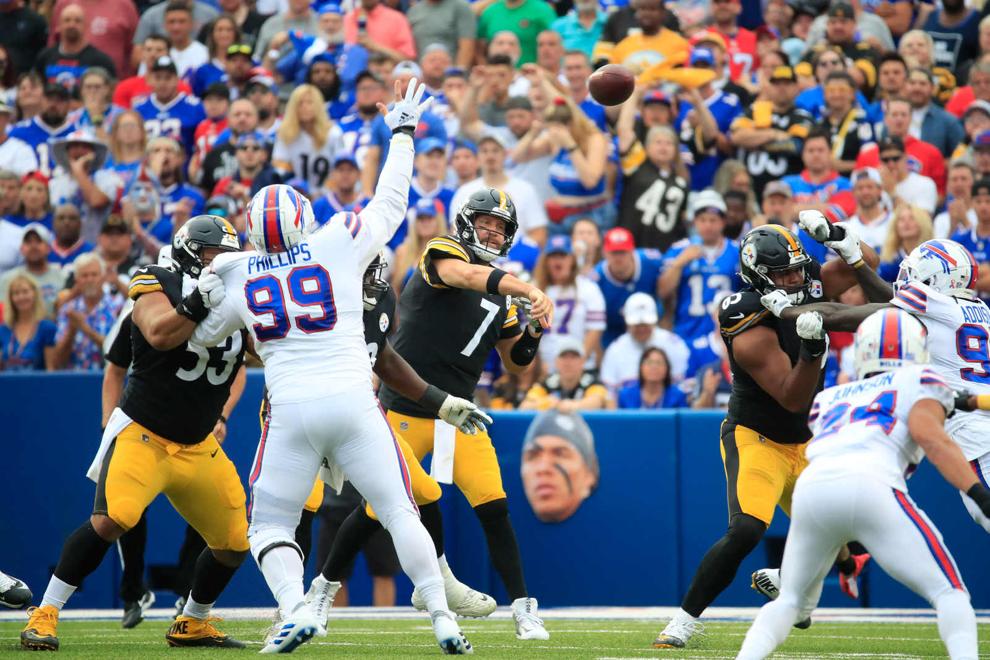 Coach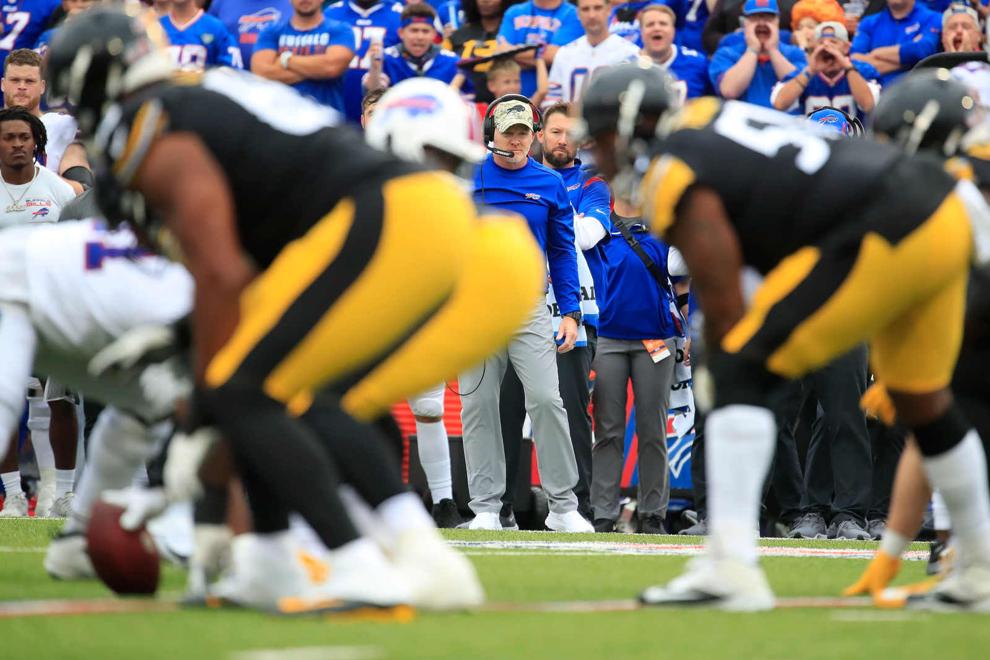 Battle of the backs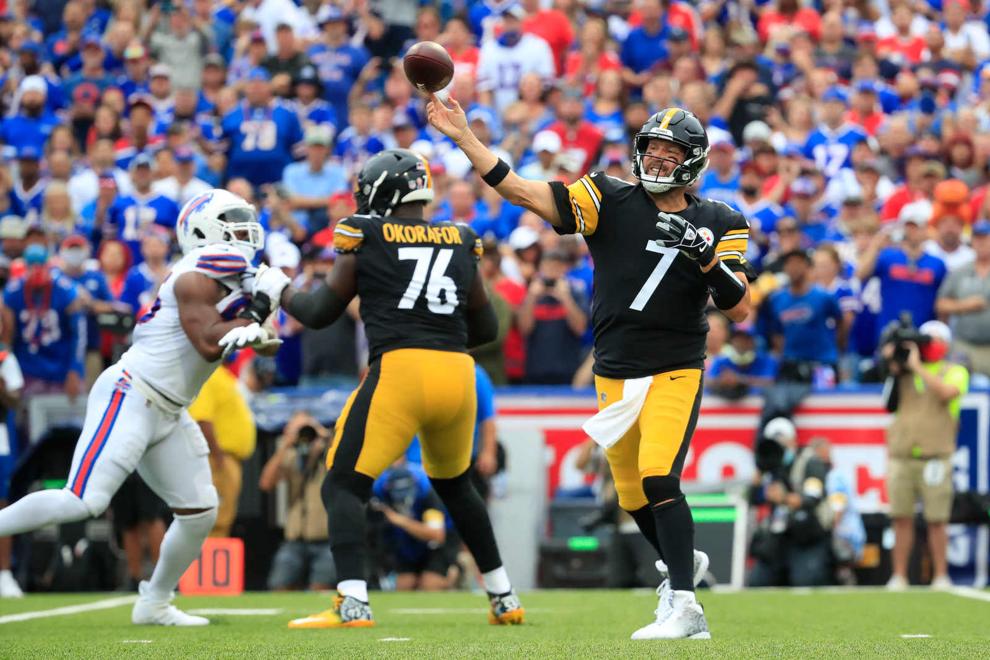 Tomlin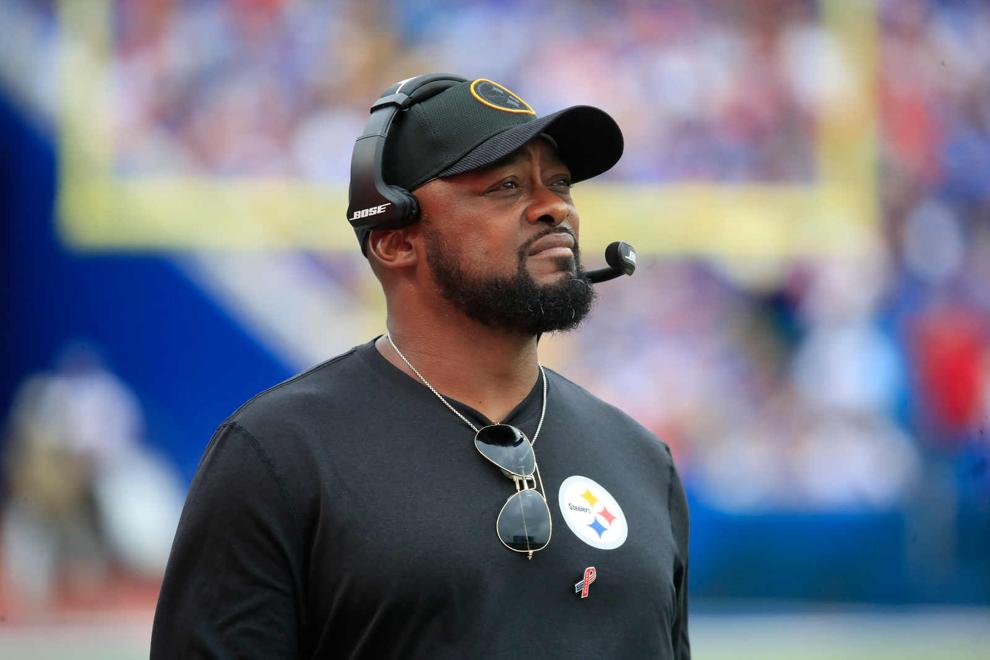 Big play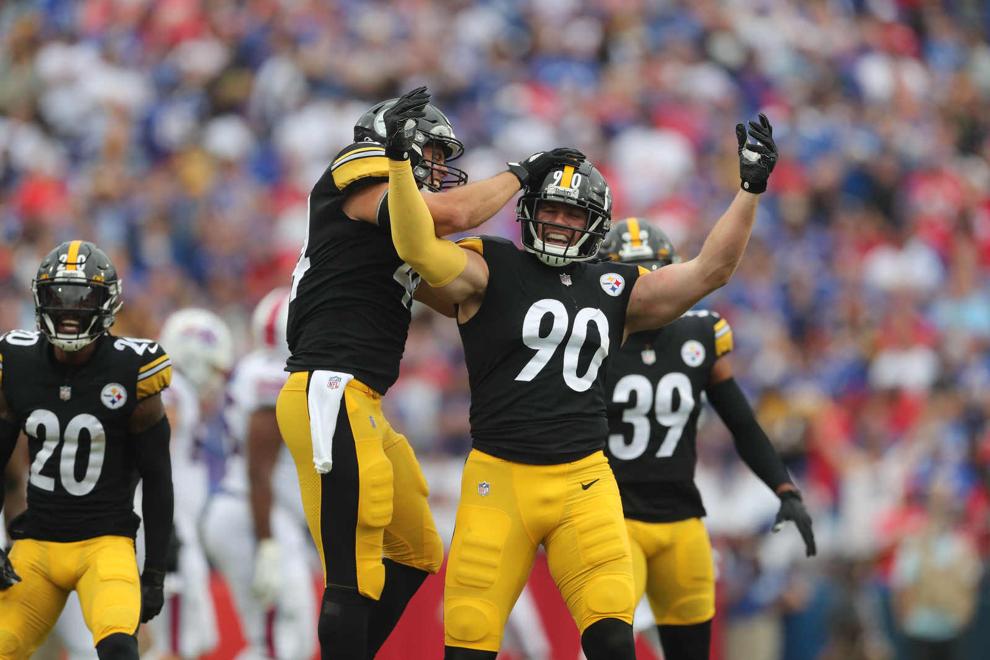 Watch now: Bills defender Micah Hyde speaks after loss to Steelers
Watch now: Bills' Jordan Poyer talks about loss to Steelers
Watch now: Bills quarterback Josh Allen speaks after loss to Steelers
Watch now: Bills lineman Mitch Morse speaks after loss to Steelers
Watch now: Bills RB Devin Singletary speaks after loss to Steelers
Watch now: Bills head coach Sean McDermott discusses going for it on fourth down
Sack
Can't hang on to Claypool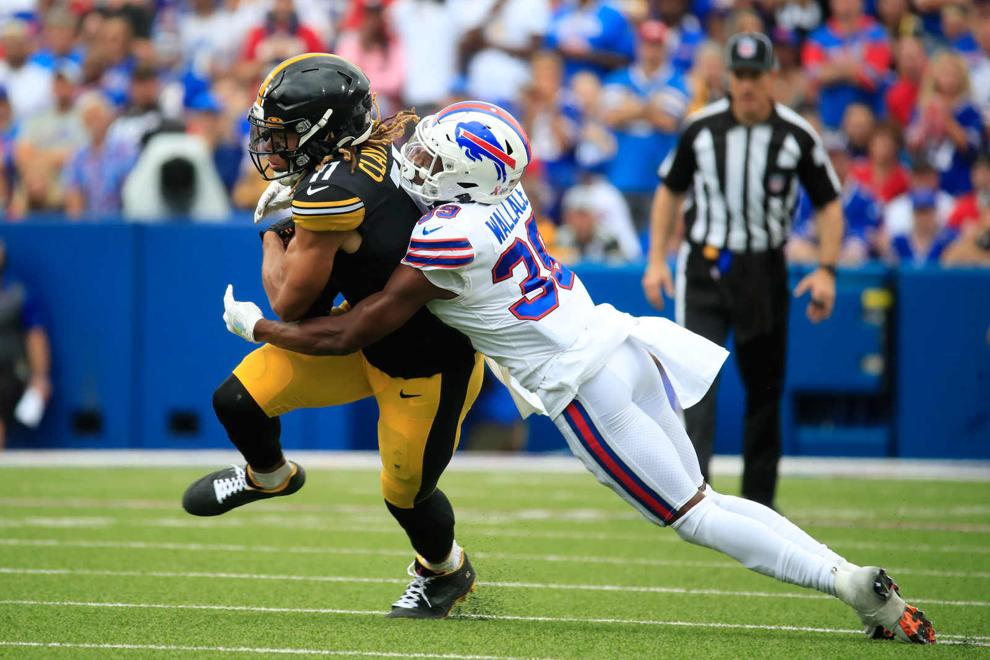 Broken play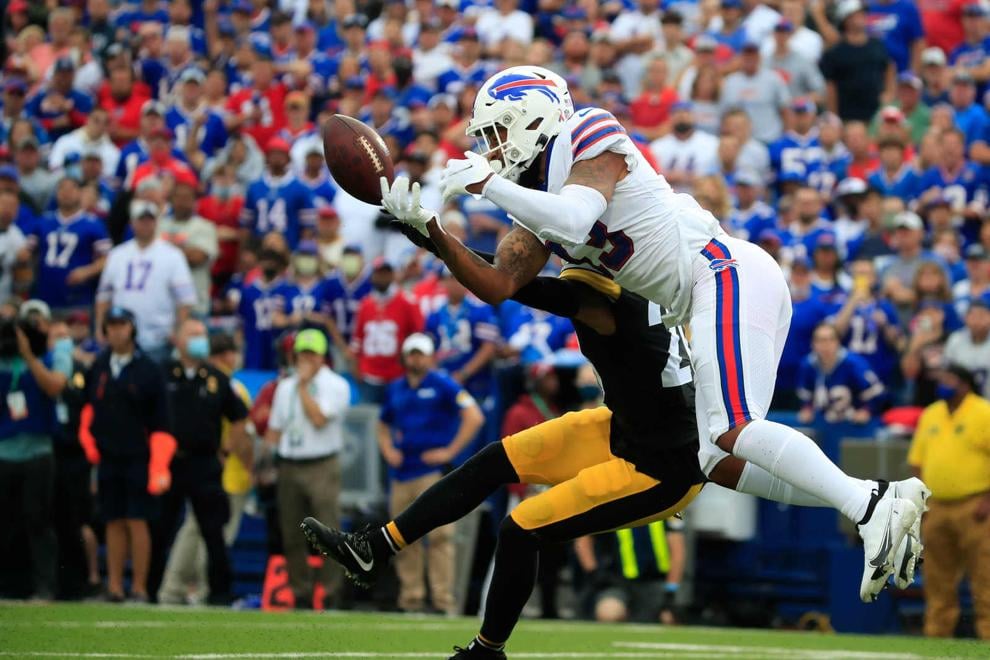 Brieda from the backfield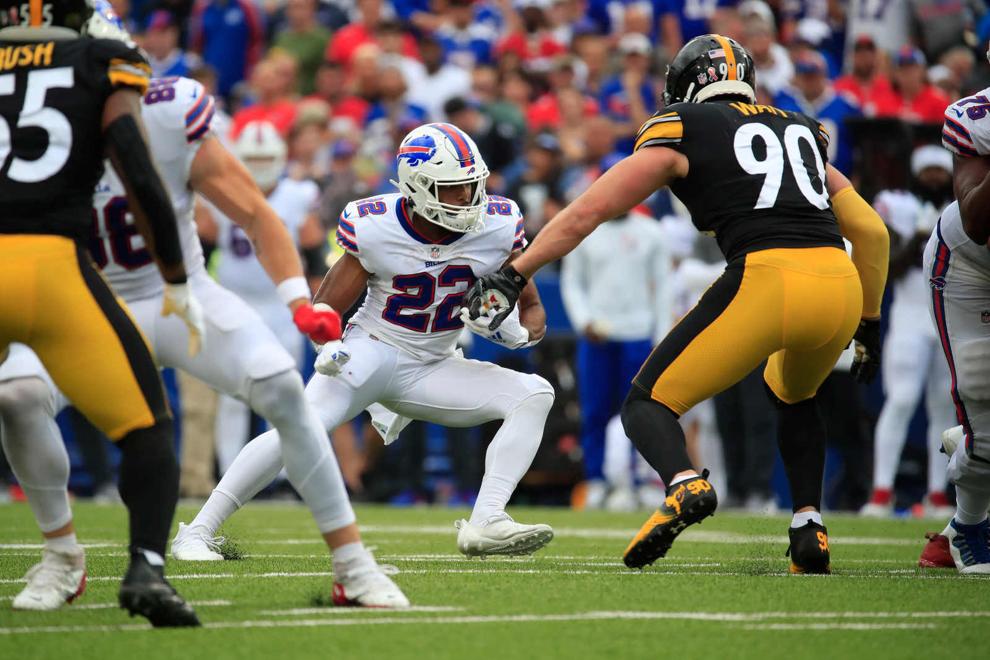 Trouble in the secondary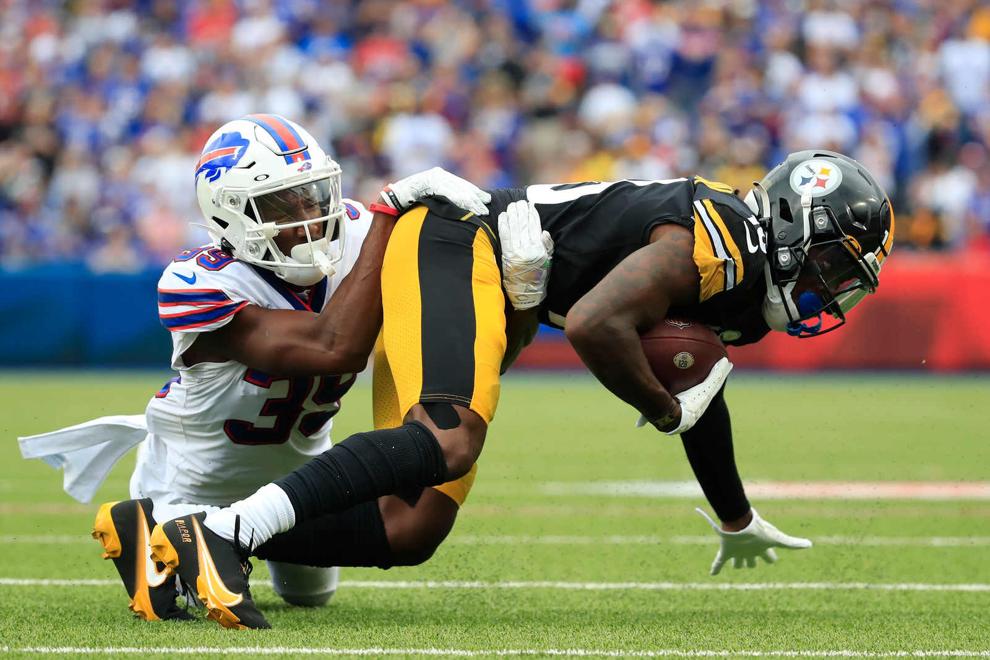 Roethlisberger fires
Big catch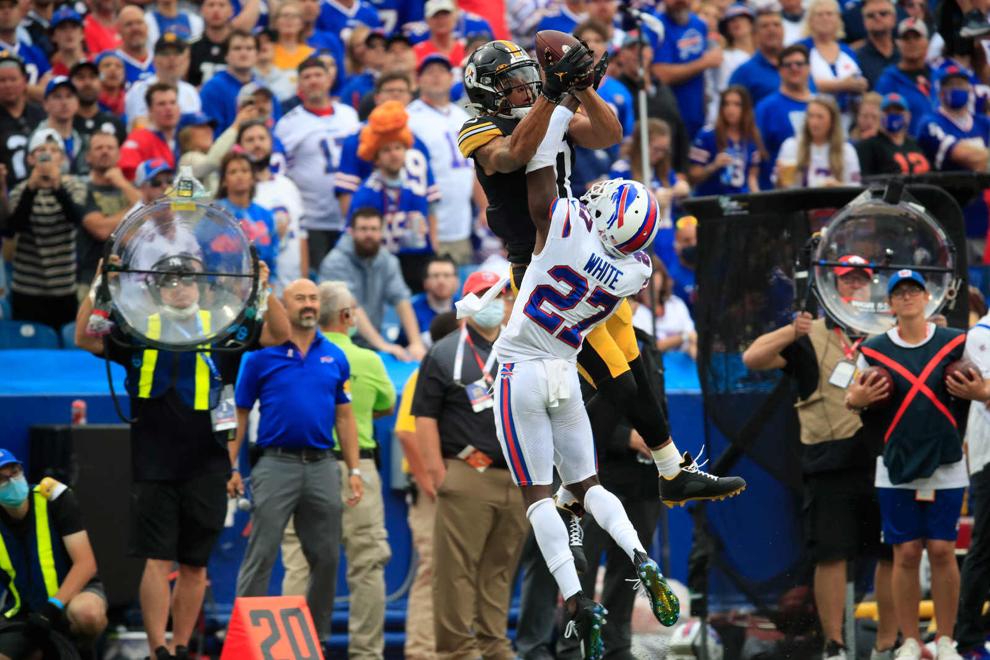 Hanging on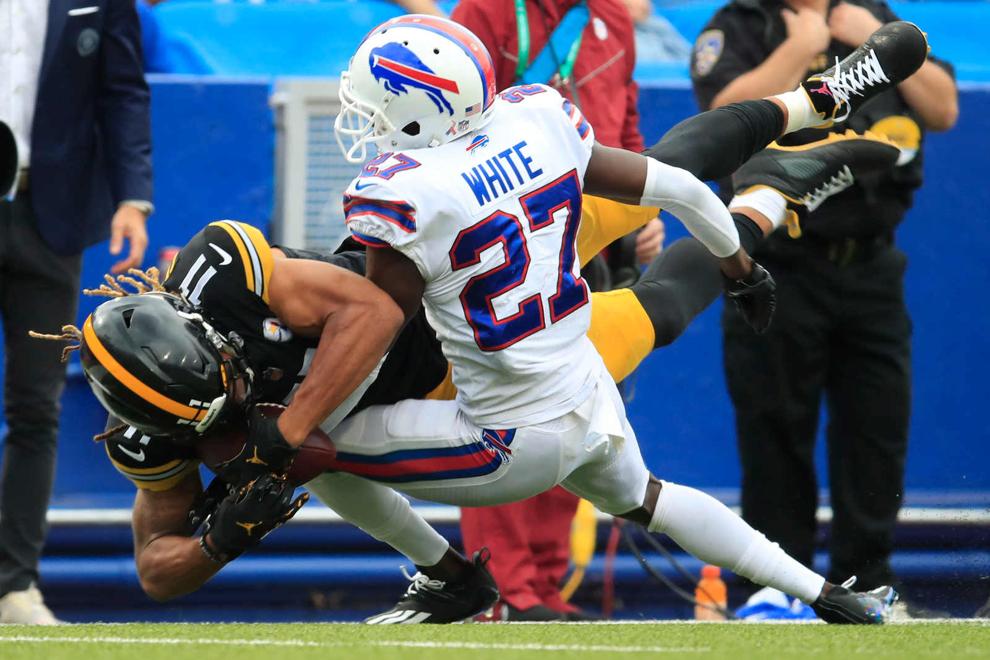 Johnson covers Johnson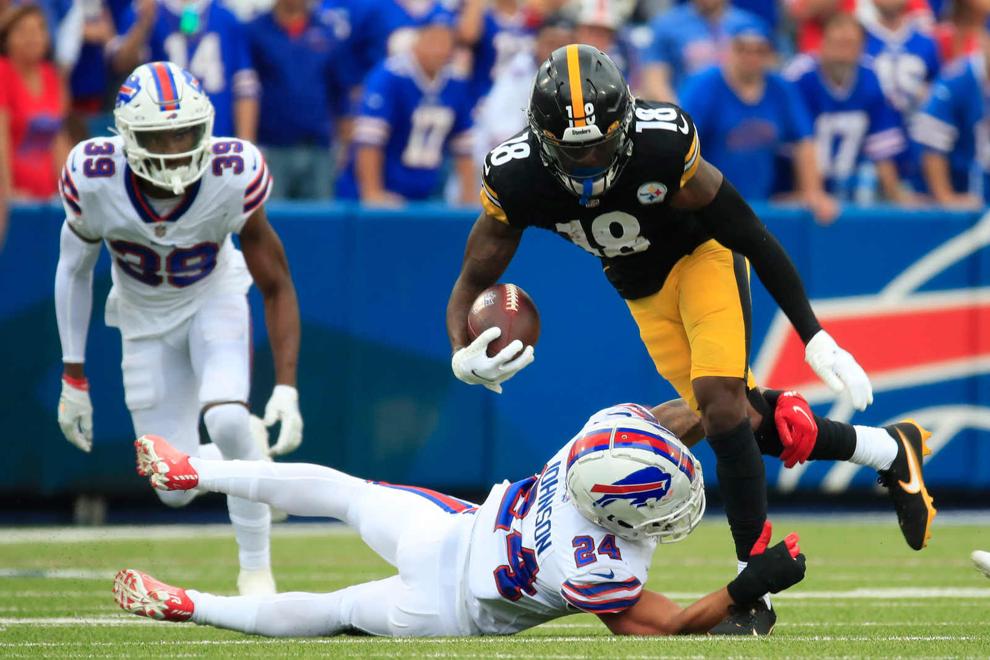 QB keeper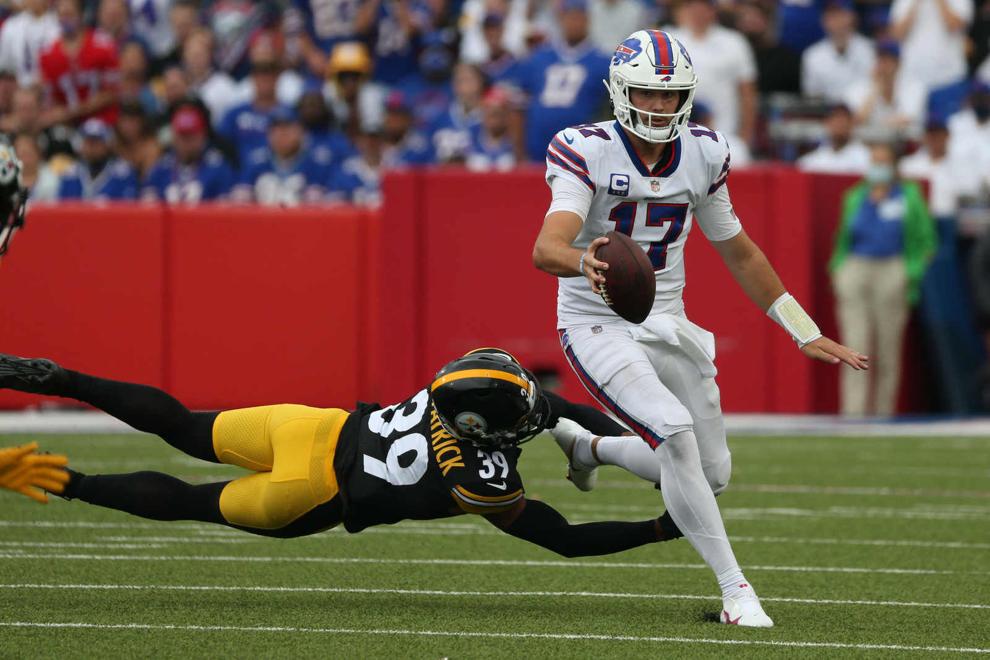 Sideline focus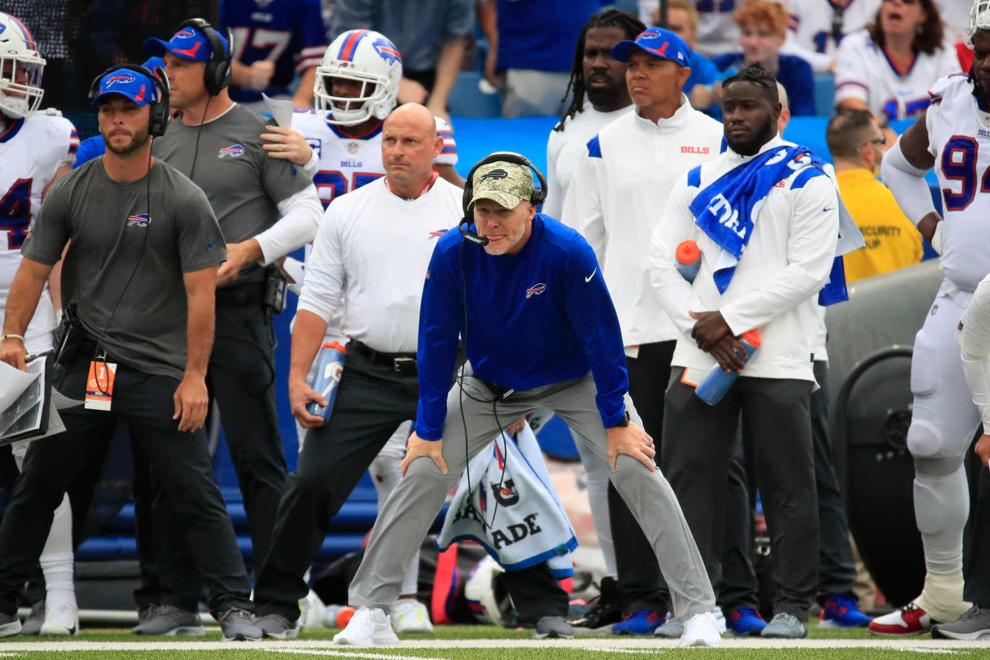 Game changer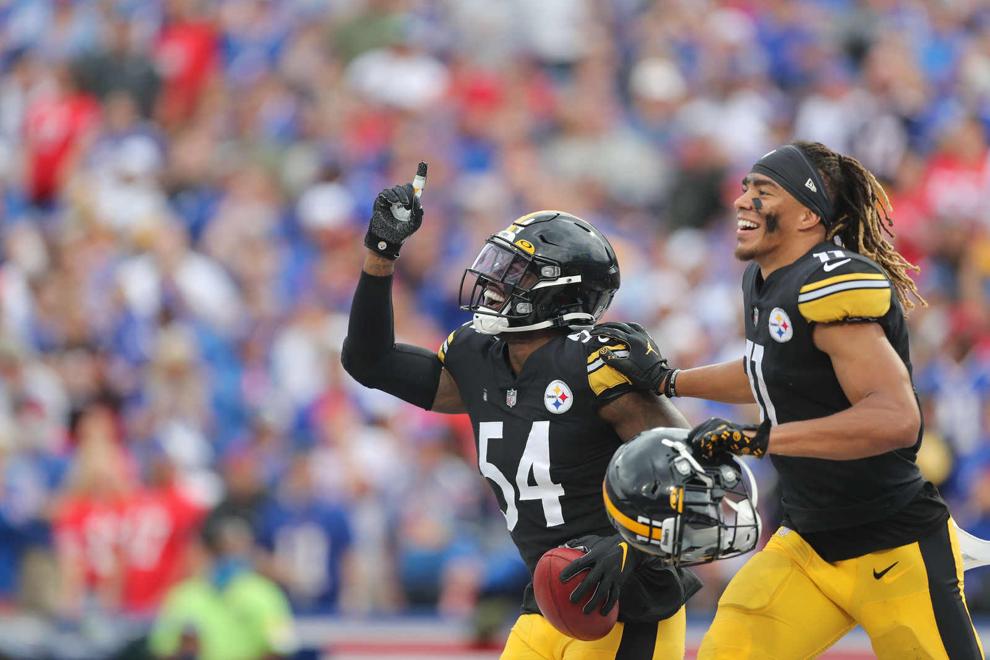 Pulling away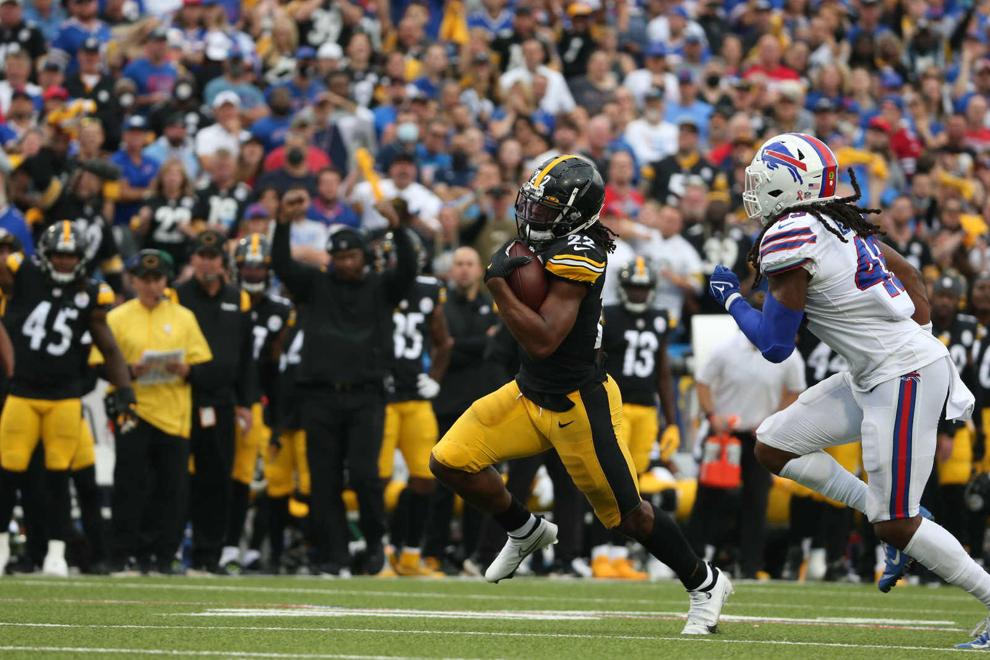 Airborne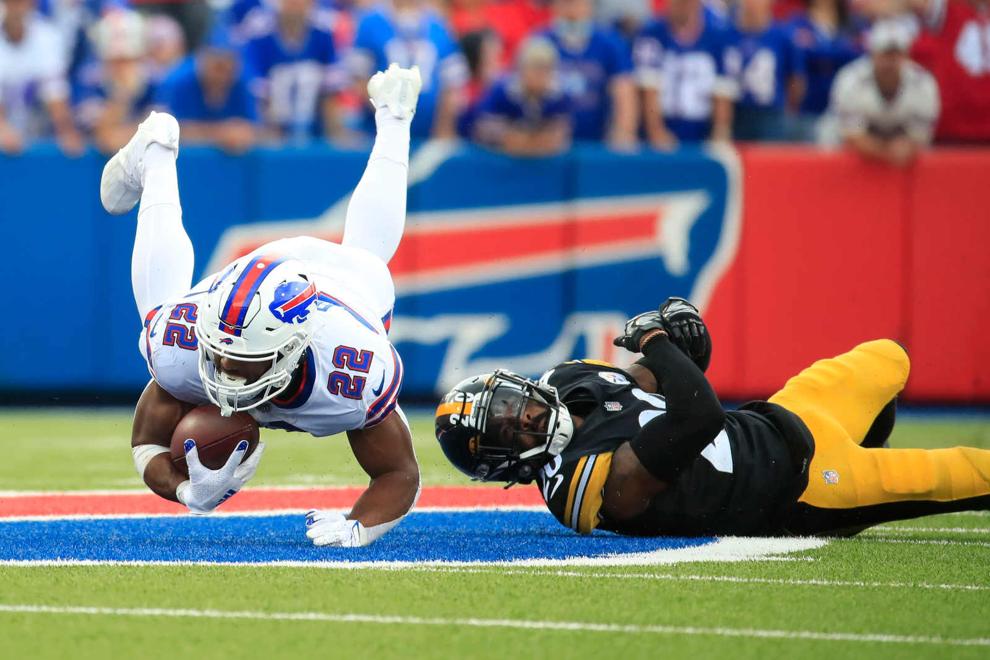 Harris breaks out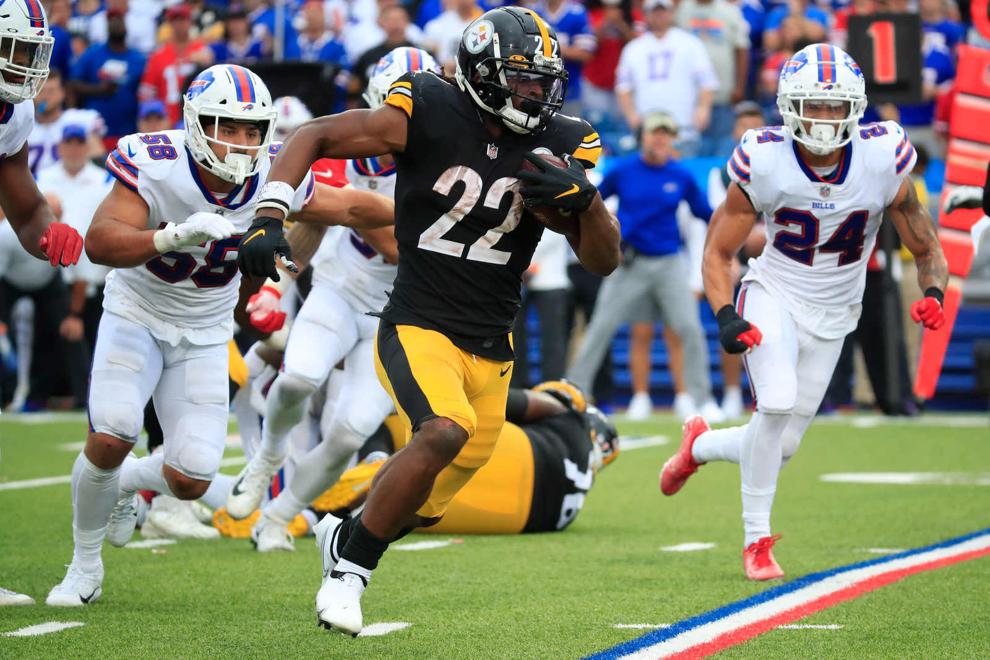 Unanswered points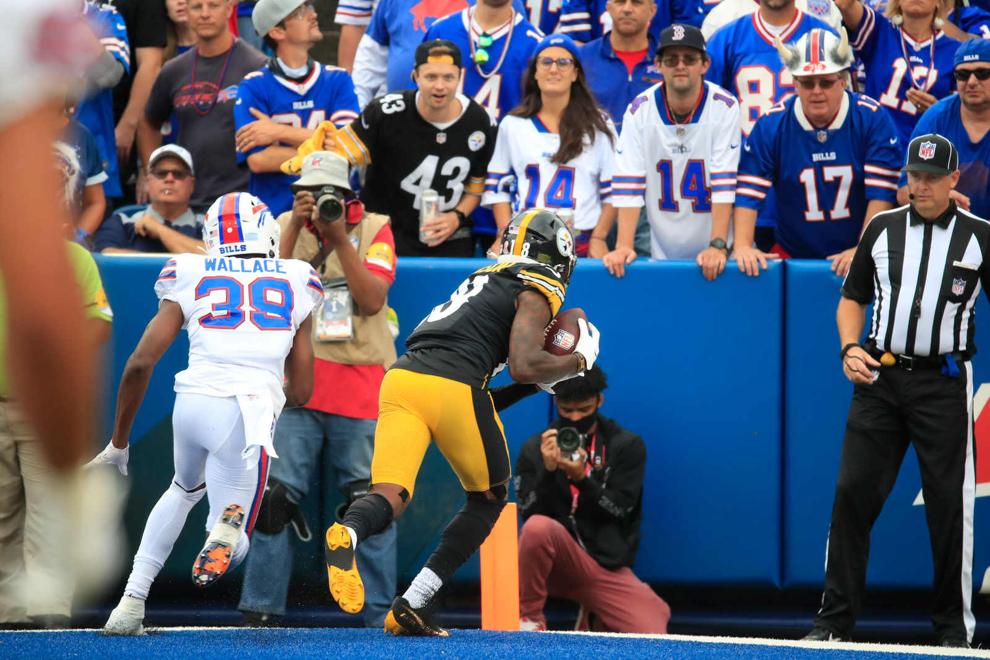 Hard feelings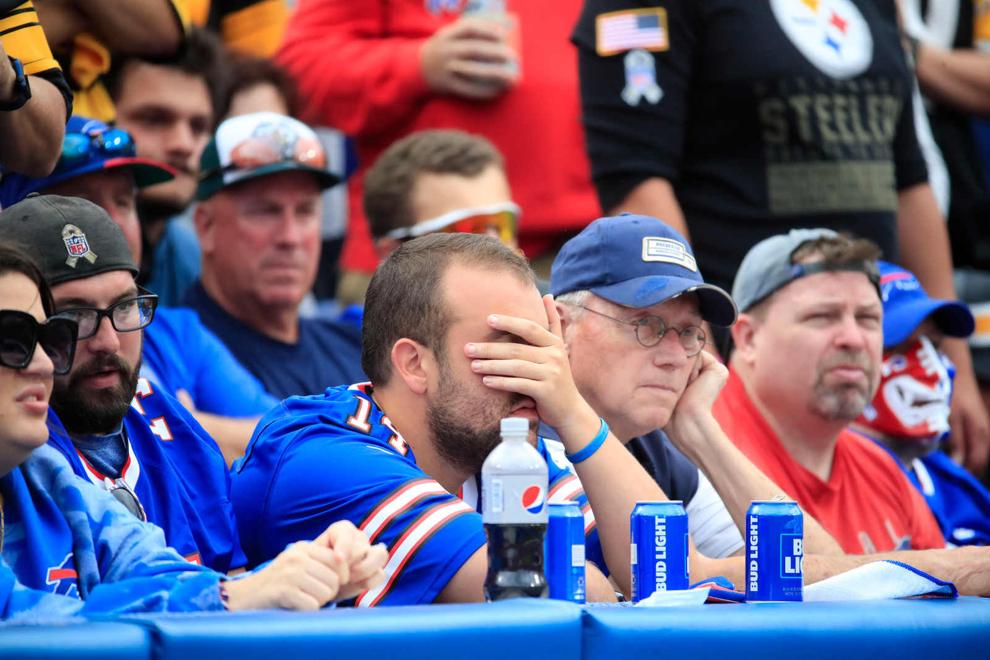 Singletary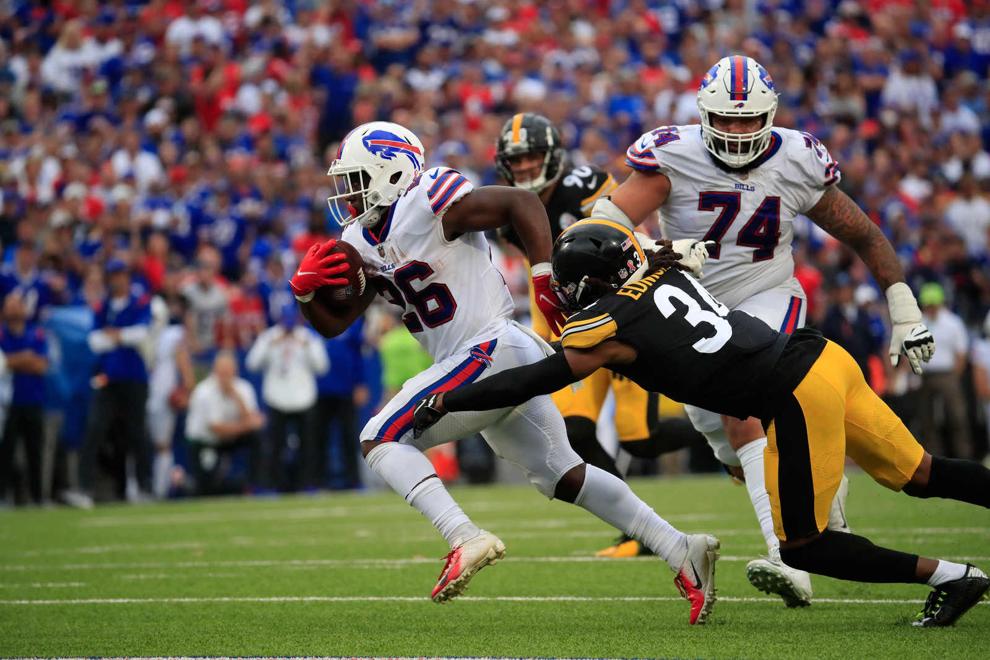 Facing adversity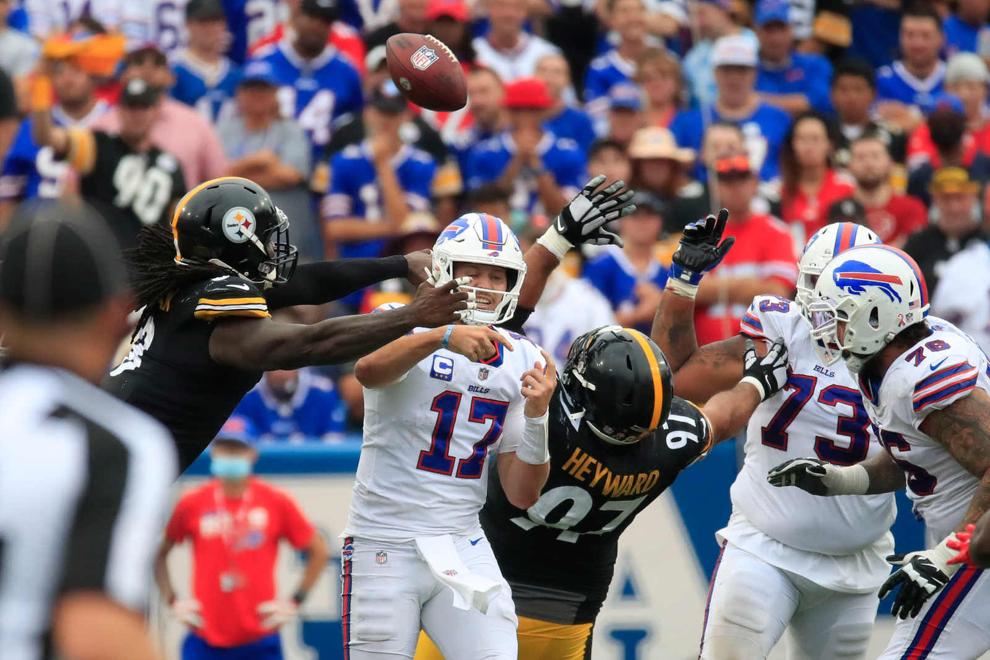 Reception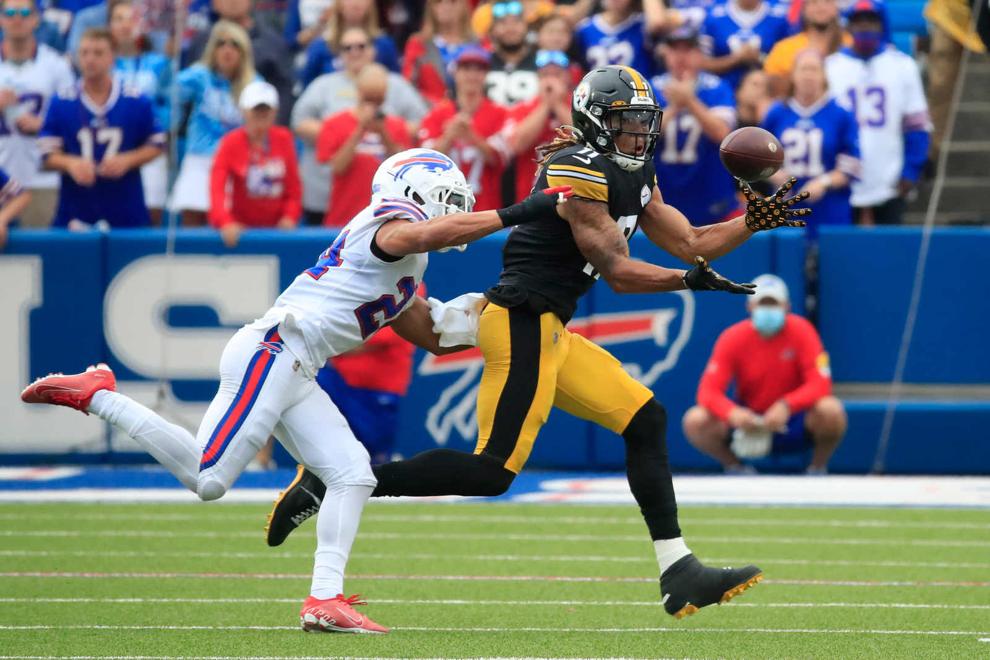 Going nowhere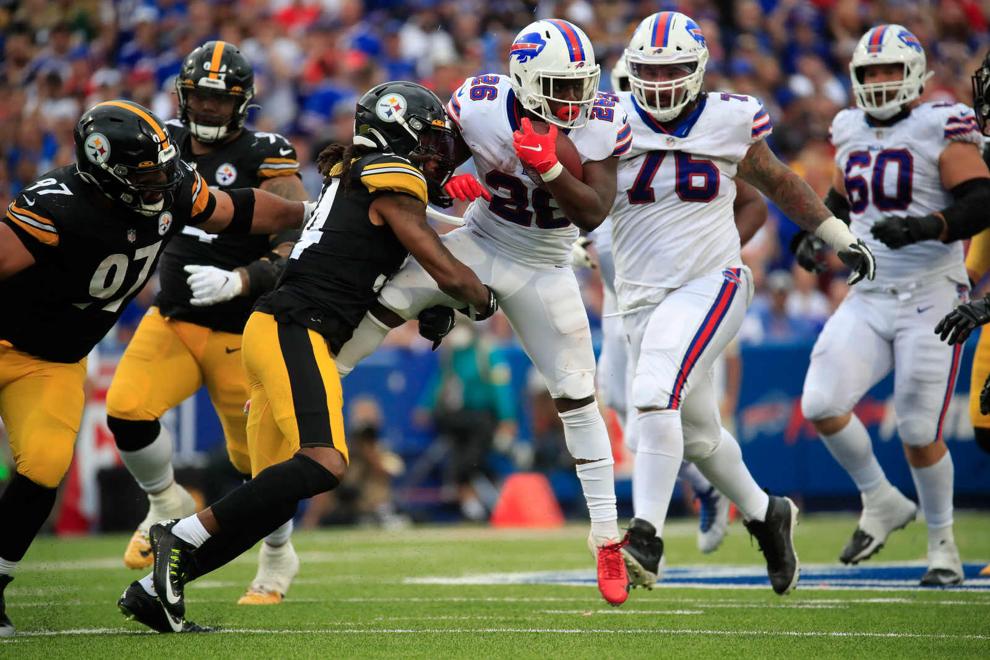 Flat tire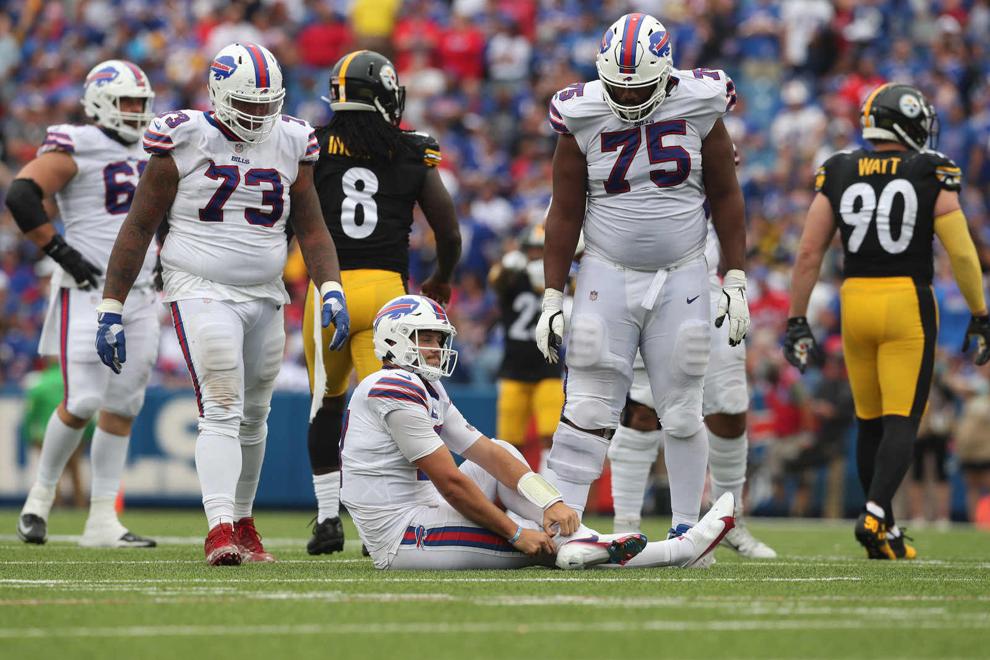 Sad ending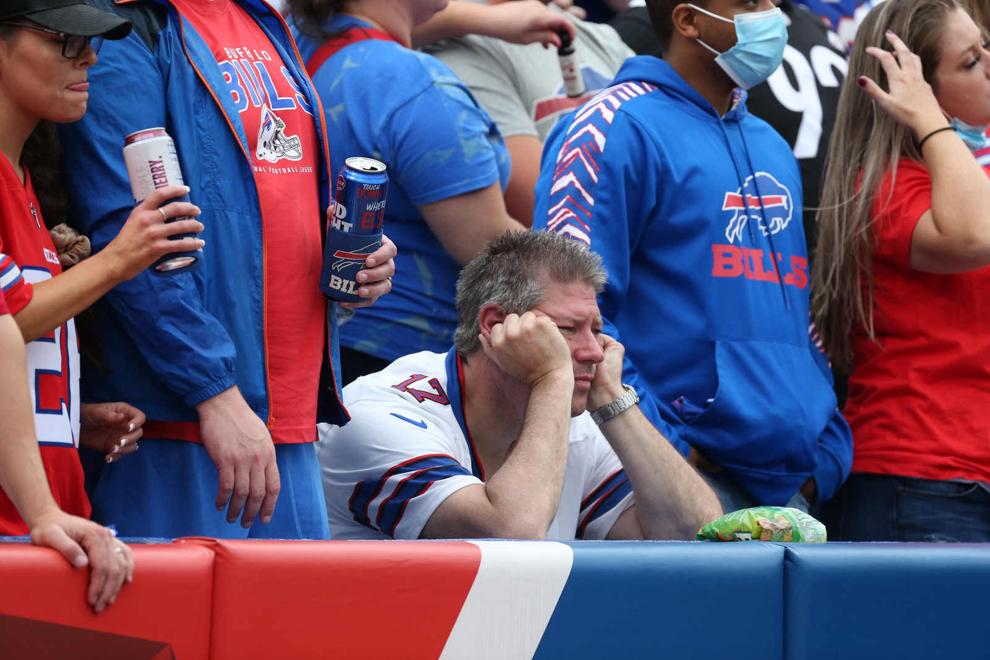 Motivated for next week