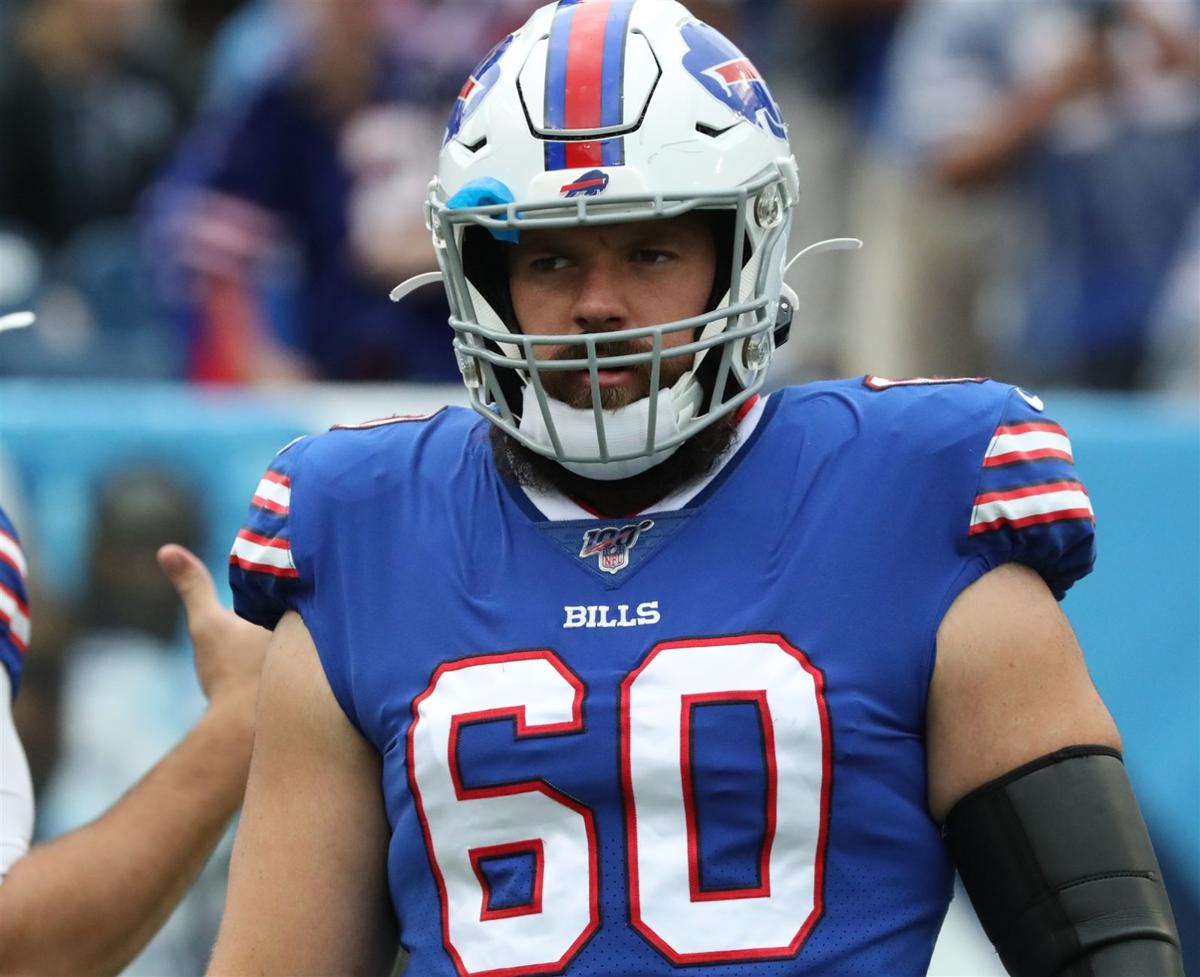 Here's a mailbag of reader questions with a month to go before the start of Buffalo Bills training camp:
@MickeyG417 asks: Besides Josh Allen's play, what is the one thing that could derail the Bills' chances for the AFC East title? Can the dysfunctional owners stay away from the Bills?
Mark: I love it. MickeyG speaks like the truest of Bills fans by asking: What do I need to be worrying about? I'll give you two answers that you can lie in bed pondering when you wake up in the middle of the night.
First: Is the Bills' offensive line good enough to be championship caliber? Center Mitch Morse arguably ranks among the top 10 in the NFL at his position, maybe as high as sixth or seventh. Nobody else is top-10 at their position yet. Dion Dawkins had one good year. If he repeats his play of 2019, I think you can win a title with him at left tackle. He has to prove it. Cody Ford has a lot to prove at right tackle. Guards Quinton Spain and Jon Feliciano are solid. Do the Bills need one more elite offensive lineman?
Second: Injuries, which is the factor that can derail any team.
Obviously, the quarterback is the key player no team wants to lose. But the premise of your question is that Allen plays and performs reasonably well.
Who can the Bills least afford to lose after the QB?
My most indispensable Bills: 1. Tre'Davious White. 2. Tremaine Edmunds. 3. Stefon Diggs. 4. Jerry Hughes. 5. Matt Milano. With each of these guys, there's a big dropoff from them to the player who would replace them.
As far as the Pegulas go, don't worry about it. As long as Brandon Beane and Sean McDermott are in place, the future is in good hands.
@JVZanghi asks: How about our local Bills media talk up 1960s greats Butch Byrd, George Saimes and Tom Sestak for the Hall of Fame? Byrd with 42 INTs, 5 TDs is so deserving.
Bill from North Buffalo asks: Since your Twitter avatar is the AFL logo and since Kansas City's Johnny Robinson just got inducted to the Hall of Fame, who's the next AFL great who belongs in the hall via the senior category?
Mark: You're not going to love my answer. This is based on many conversations with the late, great Larry Felser, along with some old AFL coaches. Sestak and Saimes both made the AFL all-decade team. Nobody I've talked to disputes that Sestak played at a high Hall of Fame level from 1962 to '66. Knee injuries shortened his career. He played seven years. Are five great years with two titles in which the defense drove the bus enough? It's going to be tough to get him in. Saimes' sure tackling was one reason the Bills didn't allow a rushing TD for 17 straight games in their AFL title seasons. Great defensive chief Joel Collier says Saimes made 160-plus tackles and missed just six those two seasons. But Saimes played only six full years with the Bills. Not enough.
It's great that Byrd finally got on the Bills' Wall of Fame. He was a physical corner in the Richard Sherman mold. But Booker Edgerson was the No. 1, lockdown corner for the AFL Bills, even though he didn't have as many interceptions. That's why Booker went on "the wall" first. Booker was beaten out for the AFL all-decade CB spots by Oakland Hall-of-Famer Willie Brown and Chief-Raider Dave Grayson. Booker, Byrd, Ron McDole and Mike Stratton probably fall into the "hall of great" category, not the Hall of Fame. Felser never really pushed hard for them because he knew the logjam of players ahead of them was so great.
I could write a long column on the all-time AFLers. Only 11 of the 24 all-decade AFLers are in the Hall. A bunch had short careers. But in the 1970s, there were 14 NFL voters and eight AFL voters on the committee. That slowed the flow of AFLers into the Hall.
Five who I think should be in are: Chiefs left tackle Jim Tyrer, Chiefs guard Ed Budde, Chargers guard Walt Sweeney, Chiefs punter Jerrell Wilson and I'd vote for Sestak (I admit bias). I'd also vote for Rich "Tombstone" Jackson, even though, like Sestak, his career was short, with just four elite years. Jackson was more talented than Gerry Philbin, who had 19 sacks in 1969. How does Philbin compare with other borderline candidates? Not as good as the Steelers' L.C. Greenwood, who's not in.
Tyrer was Len Dawson's blind-side protector for 13 seasons. He's the No. 1 AFL guy not in. The problem: He killed his wife and himself in a murder-suicide in 1980. In hindsight, one has to believe brain damage from football was a factor. Budde belongs, but how can you put in Budde before Tyrer? Some are keen on Houston's Charley Hennigan. Not me. His stats are inflated. Houston had 592 pass attempts in 14 games in his biggest season. The 1990 Bills had 425 pass attempts in 16 games. My opinion: Unfortunately, I don't think any of these guys will get in.
Randy Cole from Lancaster asks: The assumption with Jake Fromm is he makes the roster. I feel he is targeted for the practice squad, freeing up a roster space. He's a fifth-round pick. Every team had a lot of chances to take him. Beane and McDermott have preferred two QB's on the roster. With no offseason and probably a limited preseason, I can't see another team claiming him for their roster, notwithstanding his racial text messages. Your thoughts?
Mark: You've nailed the analysis, Randy, and it's a subject I'm sure we'll be talking about on cut-down day. The last two years, the Bills went with two QBs. Who knows how many snaps Fromm will see in training camp? I agree rookies are way behind this year. I think Beane would have to be 95% sure, at least, that Fromm would make it through waivers to cut him. It may come down to how many QB injuries there are around the NFL (probably very few) and an evaluation by the Bills' personnel department of which teams were keen on Fromm and their QB needs. Decent chance he makes it through waivers and onto the practice squad if they cut him.
Thomas Larsen asks: What will the energy level be on offense now that we went from the oldest backfield to the youngest?
Mark: I think Zack Moss is going to have an outstanding rookie year. I love his running style, and I'm expecting him to catch the ball fine when he gets the chance. I don't want to disregard Frank Gore's play last season. He had five straight strong games early in the season (Giants, Bengals, Pats, Titans, Dolphins). Gore's running in the fourth quarter sealed the Tennessee win. But I'm expecting the improved pass game to allow Moss to run into fewer stacked boxes.
Ed Helinski asks: Coming into camp, there's lots of competition at tight end. Who makes the Bills' roster?
Mark: The Bills have kept four tight ends each of the past three seasons. I vote for three: Dawson Knox, Tyler Kroft and Tommy Sweeney.
Be the first to know
Get local news delivered to your inbox!