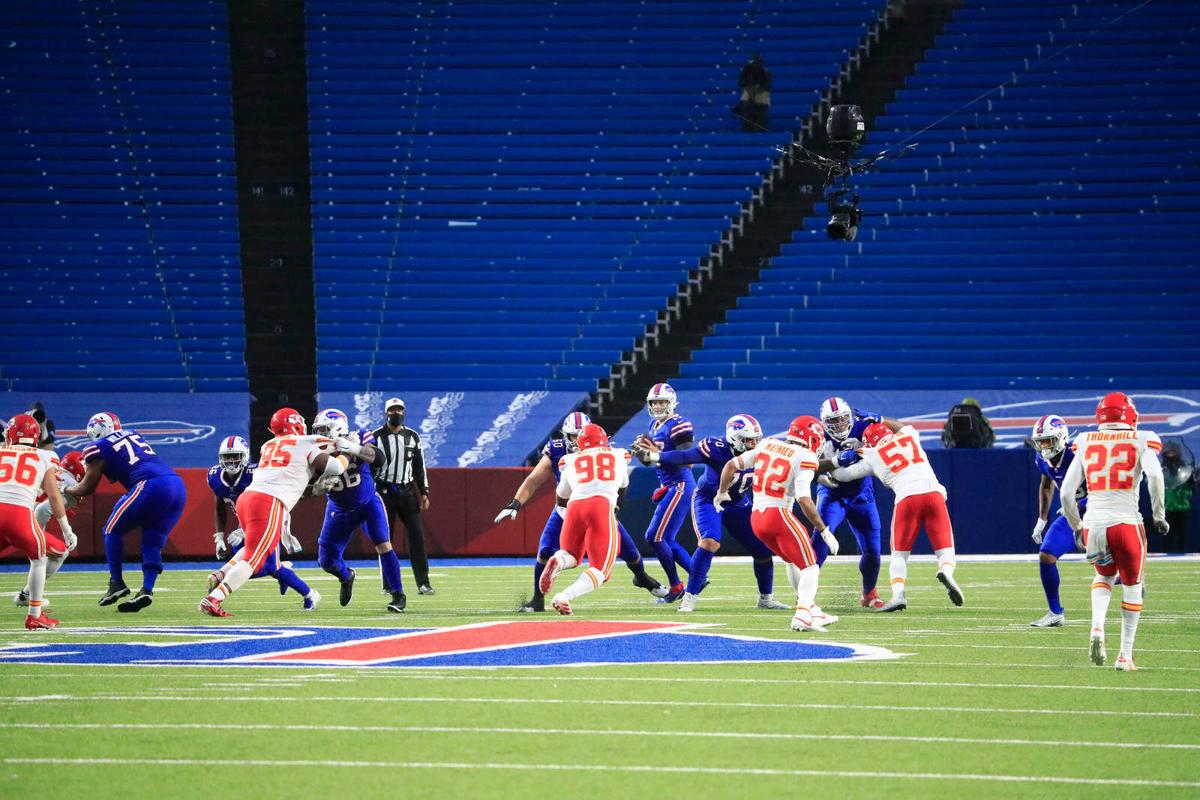 Gov. Andrew Cuomo announced Wednesday that 6,772 fans will be allowed at the Buffalo Bills' first home playoff game in a generation. 
Fans haven't been allowed Bills games this season and no fans will be allowed at Sunday's regular season finale against Miami.
The Bills host a wild-card game the weekend of Jan. 9-10 with the date and time to be determined. 
The news was met with great joy among Bills Mafia. Here is a sampling from social media:
Yes ok, 6,700 definitely not at all drunk Bills fans will totally adhere to social distancing and mask rules at a playoff game. Yep. https://t.co/Y9GqiZwv6E

— Jason Rabinowitz (@AirlineFlyer) December 30, 2020
Mixed emotions about fans being allowed into the stadium for the #Bills playoff games. Happy and terrified.

— the sturdy kind that doesn't mind the snow (@curmudge_john) December 30, 2020
Please, 6700 fans going to the Bills playoff games. Make us proud and be loud enough that it's as if we're all there. 😢 #BillsMafia

— Sticks (@stickiesbills) December 30, 2020
Who cares if there are fans at the Bills game @NYGovCuomo Open restaurants 100%, start school sports, get kids to school five days a week, allow people to visit loved ones in nursing homes . Man this states priorities are an absolute mess right now

— Junger (@JungerJjung1) December 30, 2020
Fans in the stands....Let's go Bills!!!!

— Maureen Mo Donahue (@MoDonahue) December 30, 2020