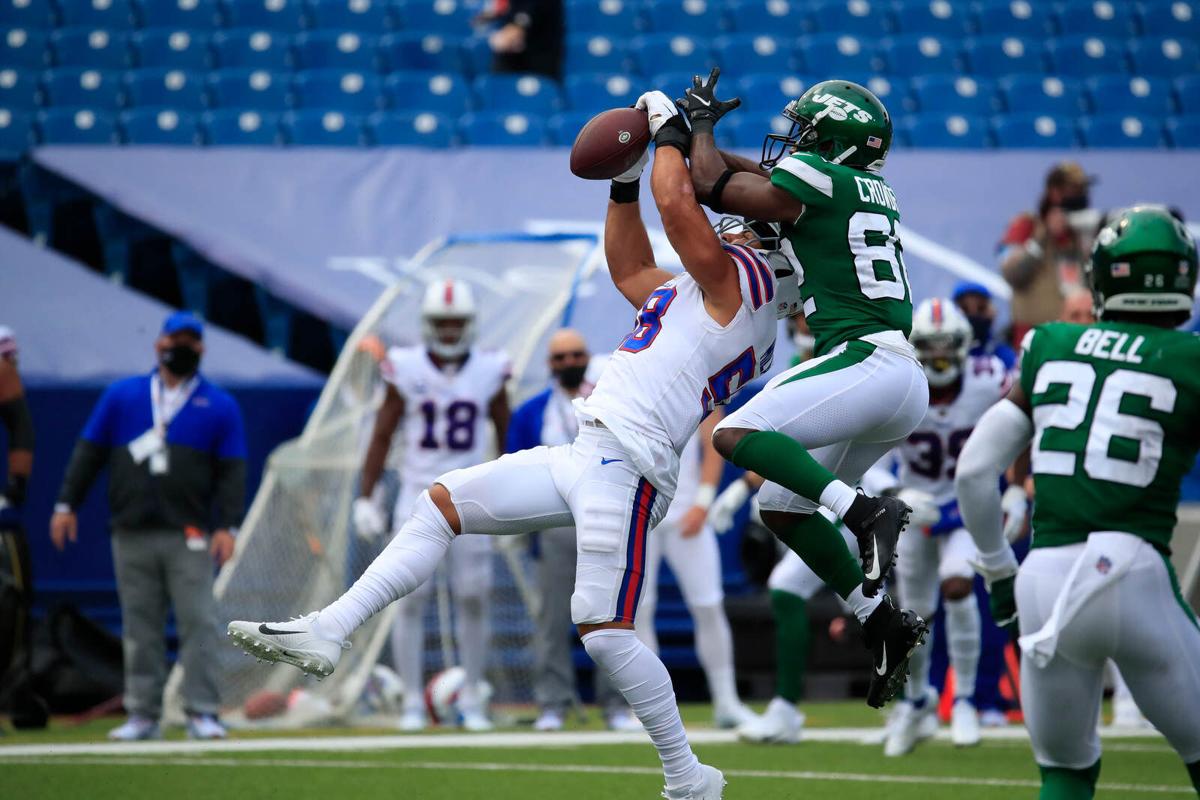 Four Buffalo Bills linebackers – Matt Milano, Tremaine Edmunds, Del'Shawn Phillips and Tyrel Dodson – did not finish Sunday's game because of injuries.  
Milano injured a hamstring in the first half against the New York Jets and was tended to by athletic trainers. He was announced as not returning to the game at the start of the third quarter.  
Earlier, Milano picked off Sam Darnold for his fifth career interception and first since Nov. 25, 2018, against Jacksonville. 
A.J. Klein came into the game for Milano, and was called for a penalty almost immediately. 
Edmunds suffered a shoulder injury in the third quarter on a play in which he blew a tackle and allowed a 69-yard touchdown on a screen pass. Edmunds headed to the locker room in the fourth quarter without his jersey on after being examined in the sideline medical tent.
Dodson, too, was hurt late in the fourth quarter. He finished with four tackles and a sack, becoming the eighth Bills player with a sack in his NFL debut. Del'Shawn Phillips left the game with a quadriceps injury.
Coach Sean McDermott did not have any injury updates during his postgame news conference, but noted: "Those guys are good football players. They were doing some good things today. I was very proud of the way the younger guys stepped in. Next man up. That's the resiliency of our linebacker group and the resiliency of our defense and our team. ... There are going to be adversities. Gotta continue to push through and we did that today. We hope and pray we get them back and if we don't, it will be next man up."
[BN] Blitz Daily Updates
Feed your obsession. Start every morning with a guide to the latest news from One Bills Drive and stay informed about what is going on elsewhere in the NFL.