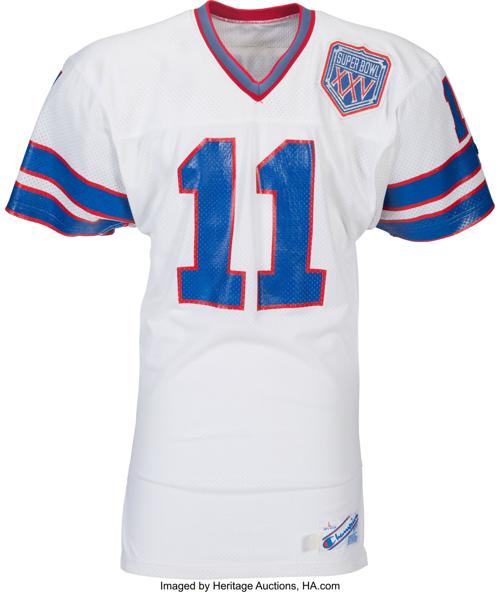 The jersey worn by Scott Norwood in Super Bowl XXV, when the Buffalo Bills' kicker infamously pushed a potential game-winning 47-yard field goal wide right in the final seconds of the team's 20-19 loss to the New York Giants in 1991, sold for $52,800 at auction Saturday.
The figure includes the 20% buyers' premium.
There were 15 bids for the jersey, according to Heritage Auctions. The winning bidder has not been publicly identified.
Norwood's white jersey features a red-trimmed blue number 11 on the chest, sleeves and back, a solid blue "Norwood" on the nameplate and a Super Bowl XXV patch on the upper left chest.
The jersey was accompanied by a signed letter of provenance from Norwood, who sold the jersey to the consigner, a private collector who wishes to remain anonymous, according to Heritage Auctions.
The Heritage Auctions lot also includes an autographed 8x10 photo of Norwood's kick, notated "WIDE RIGHT," and an undated photo of Norwood from the 1990 season that was used to help authenticate the jersey through mesh hole patterning.