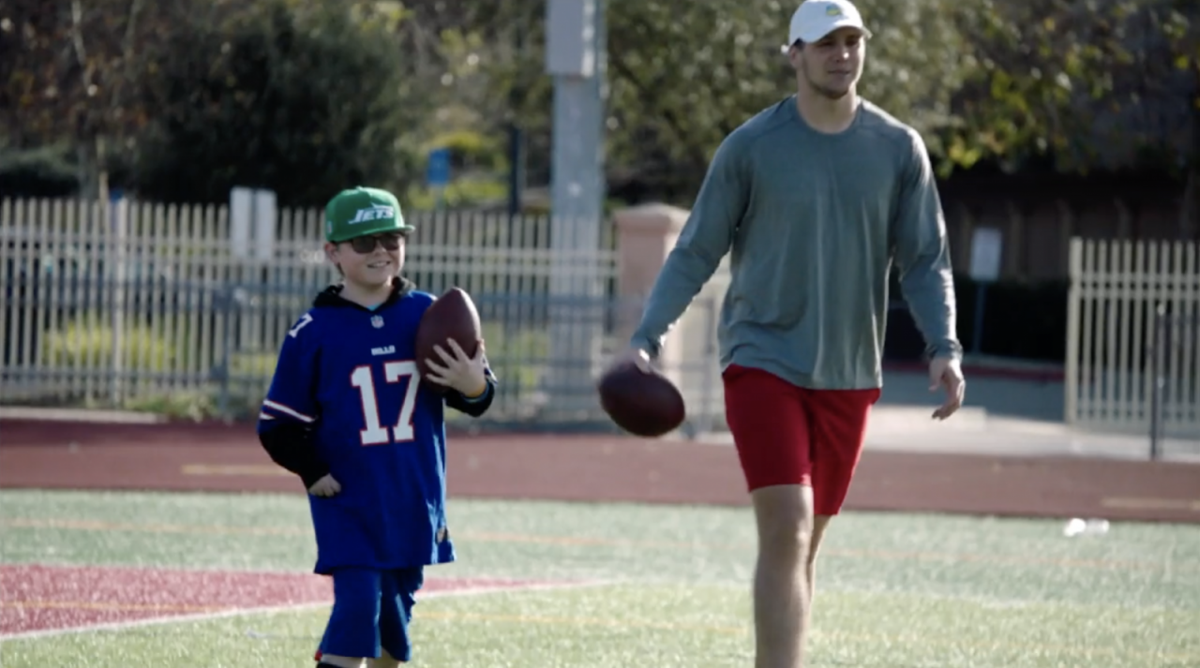 Bills quarterback Josh Allen's relationship with "Super Cade" Spinello, a 13-year-old from California who at age 5 was discovered to have a brain tumor and suffered a massive stroke while in surgery, will be featured on ESPN's Sunday Countdown.
Through Jordan Palmer, Cade has been befriended by many of the NFL's top young quarterbacks, including Allen, who has spent time with Cade in Buffalo and also made a surprise appearance at Cade's birthday party last summer.
As Palmer says in the ESPN piece, "He's become your favorite quarterback's favorite quarterback."
Cade met Palmer through the Jessie Rees Foundation, and Palmer began having Cade share his story with the quarterbacks at Palmer's QB Summit and other camps.  The foundation's motto is NEGU, "Never Ever Give Up," and he has given each of the quarterbacks, including Deshaun Watson, Sam Darnold and Patrick Mahomes, a bracelet with the letters on it.
Sunday Countdown airs from 10 a.m. to 1 p.m.
Here is a promo for the ESPN piece with reporter Jeff Darlington: