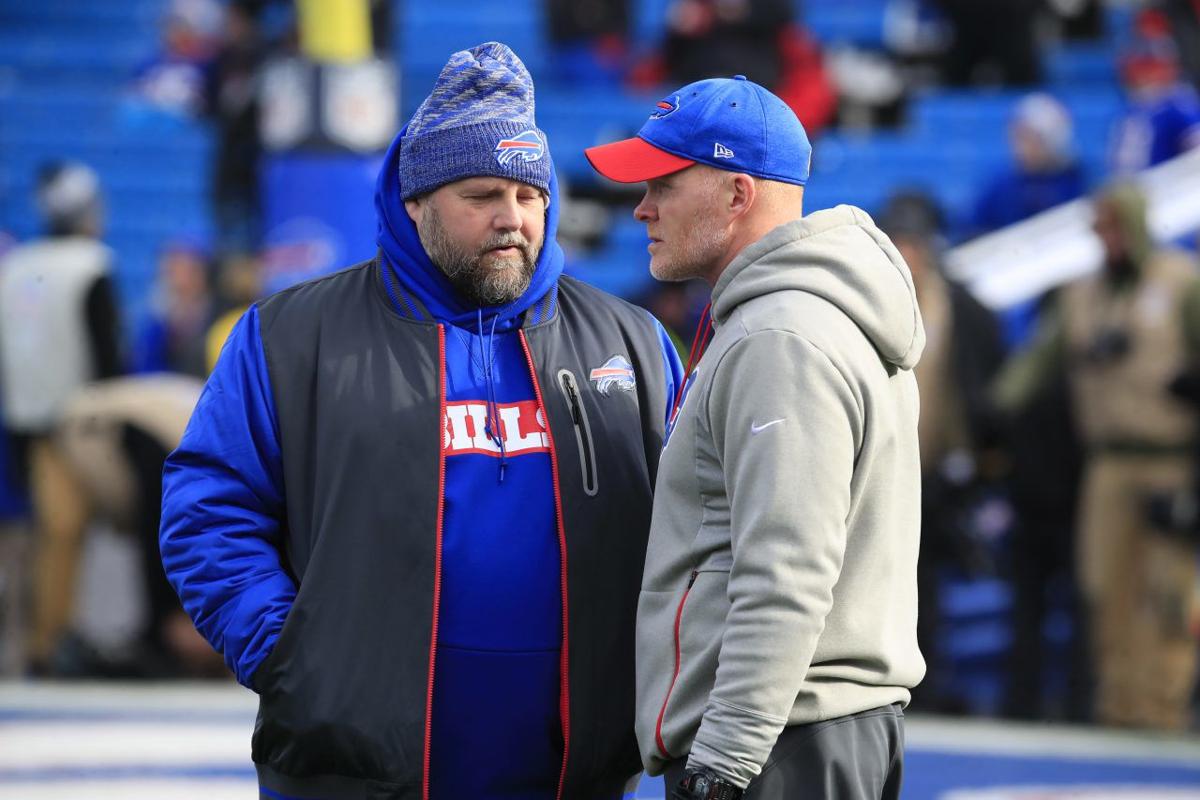 The Buffalo Bills have invited 36 players to try out during a rookie minicamp that begins Friday.
Many of the players or their schools have already acknowledged their invitation and attendance.
The Bills' eight draft picks and eight signed undrafted free agents, including University at Buffalo quarterback Tyree Jackson, are in camp. Former CFL wide receiver Duke Williams and running back Christian Wade, a former British rugby star allocated under an NFL international program, also are attending.
QB: Sam Straub, Southern Illinois
RB: Isaiah Johnson, Eastern Illinois
FB: Sam Seonbuchner, Iowa State
WR: James Gardner, Miami (Ohio)
WR: Taivon Jacobs, Maryland
TE: Ravian Pierce, Syracuse
TE: Moral Stephens, Florida
TE: Ezekiel Pike, Cincinnati
OL: Gavin Wiggins, Youngstown State
OL: Jonathan Haynes, Stony Brook
OL: Cole Conrad, Nebraska
OL: Jake Feiler, Virginia
OL: Abdul Beecham, Kansas State
OL: Garrett McGhin, East Carolina
OL: Chasz Wright, Penn State
OL: Shamdu Nails, Virginia Union
DL: Quindarius Thagard, UAB
DL: Horace Roberts, Samford
DL: Trey Carter, Oklahoma State
DL: Darian Roseboro, North Carolina State
LB: Brandon Lee, Missouri
LB: Malik Fountain, Central Michigan
LB: Montavious Atkinson, Auburn
LB: Mike Smith, Miami (Fla.)
LB: Deonte Roberts, Rutgers