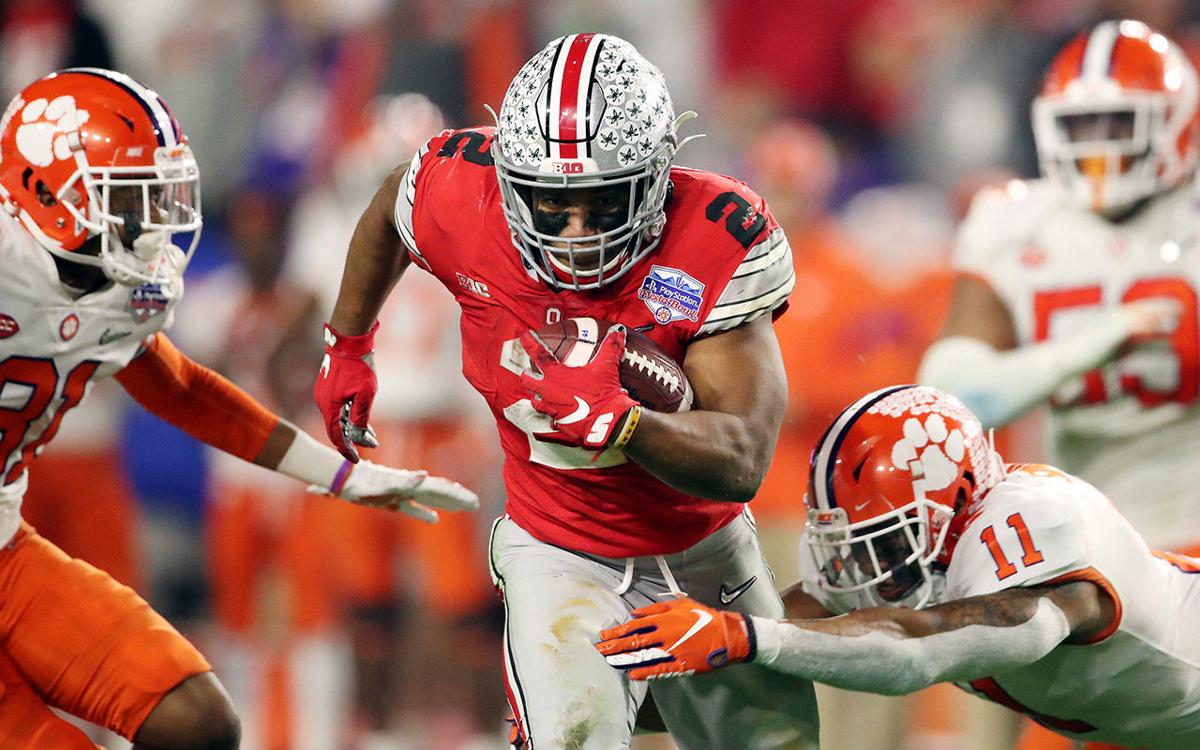 Ohio State running back J.K. Dobbins has done an interview with the Bills, among many other teams, according to Aaron Wilson of the Houston Chronicle.
Dobbins is likely to be available when the Bills make their first selection as No. 54 overall.
Ohio State running back J.K. Dobbins has video conferences with several teams, including Texans, Kansas City Chiefs, Green Bay Packers, Buffalo Bills, Detroit Lions, New Orleans Saints, Miami Dolphins, per a league source. He visited Dolphins prior to the NFL shutting down visits

— Aaron Wilson (@AaronWilson_NFL) April 15, 2020
If I'm Brandon Beane, my goal on the second day of the draft is to get more help for quarterback Josh Allen. The bulk of the Bills' activity in free agency has focused on adding to an already strong defense. The move to acquire wide receiver Diggs was a good start, but more needs to be done to improve an offense that ranked 24th in yards and tied for 23rd in points last season. Dobbins does that.
A second-team All-American and the Big Ten Running Back of the Year, he was one of just three FBS running backs with at least 2,000 rushing yards (301 carries, 2,003 yards, 6.7 yards per rush). He finished with 21 rushing touchdowns while contributing 23 catches for 247 yards and two touchdowns in the passing game. Adding Dobbins to a backfield with Devin Singletary has got to put a smile on offensive coordinator Brian Daboll's face.
Dobbins' scouting report: "Good football player who bounced back from a sub-par 2018. Proved he could shoulder a heavy load and rise to the occasion against the best his schedule had to offer. He can make a sudden tackler miss and fits as a one-cut runner, but his running style is more battle axe than buzzsaw as a lunch-pail runner with the fortitude and toughness to wear down defenses. Dobbins isn't going to be that creative back with the wiggle and juice to create something out of nothing, but he has the efficiency, production and third-down value teams covet. Dobbins could land a shared-carries role quickly and has the potential to become a solid NFL starter."