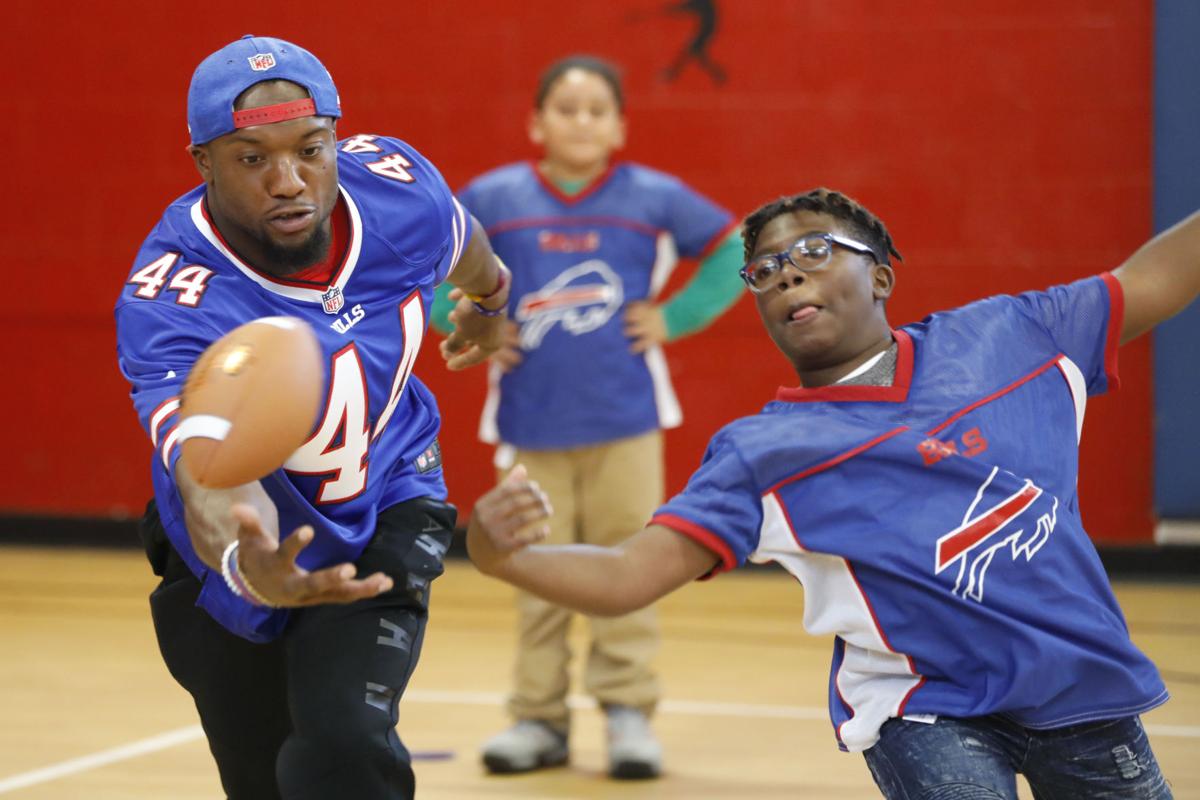 The Bills are hosting linebacker Deon Lacy on a visit, according to the NFL's daily transaction report.
Lacey, 30, played in 16 games with the Bills in 2017 and 2018 and spent last season with the Miami Dolphins, appearing in 16 games after being claimed off waivers. He has 21 tackles for his career.
Given that four Bills linebackers left Sunday's season opener with injuries, the Bills could potentially use some added help at linebacker from someone familiar with their defensive system.
Lacey had intended to return to the CFL this season, but opted out of his contract in late August when the season was canceled.
Bills coach Sean McDermott said injuries to Tremaine Edmunds, Matt Milano, Del'Shawn Phillips and Tyrel Dodson are all considered day to day.
The Bills' four protected practice squad players for this week are linebacker Andre Smith, cornerback Dane Jackson, center Jordan Devey and defensive tackle Justin Zimmer, who had been promoted from the practice squad and played in the opener.
[BN] Blitz Daily Updates
Feed your obsession. Start every morning with a guide to the latest news from One Bills Drive and stay informed about what is going on elsewhere in the NFL.