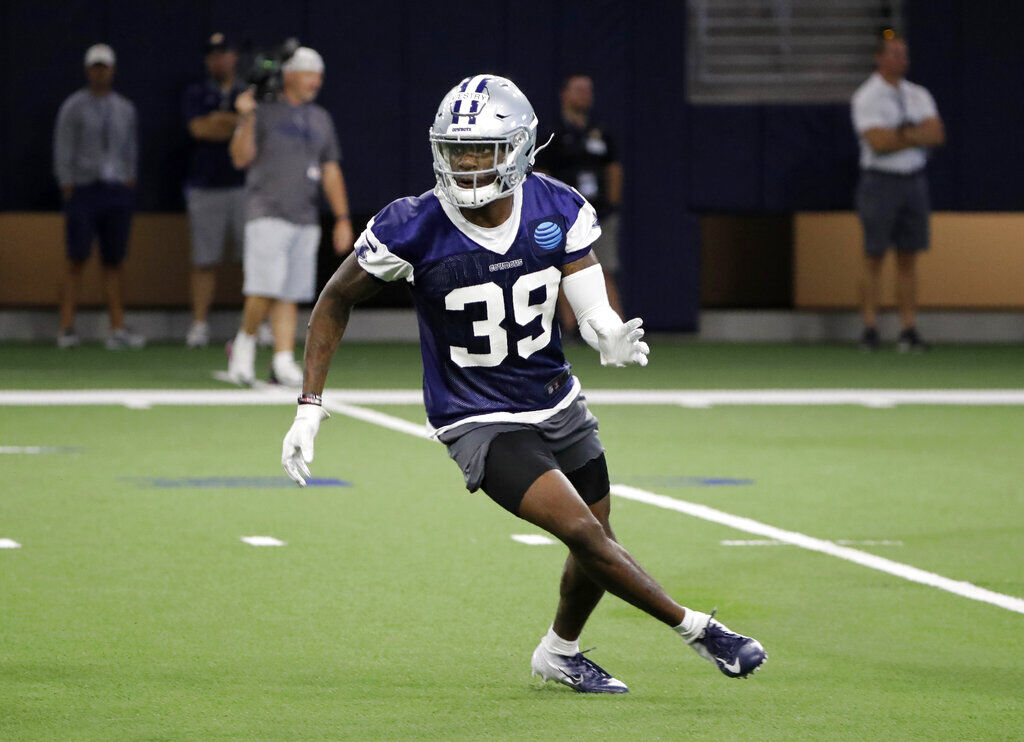 Along with a visit from running back Devonta Freeman, whom they signed, the Bills got a visit from former Cowboys cornerback Chris Westry.
Westry suffered a knee injury in a Week 15 game against San Francisco on Dec. 19 and was placed on the reserve/injured practice squad list a week later. He had been with Dallas since signing as an undrafted free agent out of Kentucky following the 2019 draft. He spent his first season on injured reserve and spent most of this season on the practice squad. 
He never missed a game in his college career, with 34 starts in 151 games, and registered 134 tackles. two sacks, 15 pass breakups and three interceptions. 
Kicker Tristan Vizcaino is listed as taking part in a tryout with the Bills. The planned tryout was reported on Monday, but not listed until Tuesday. The former University of Washington kicker is 3-for-3 in his career, having made three field goals as a Covid-19 replacement for the 49ers late in the regular season. Vizcaino could potentially be signed as an emergency kicker, should Tyler Bass not be available.