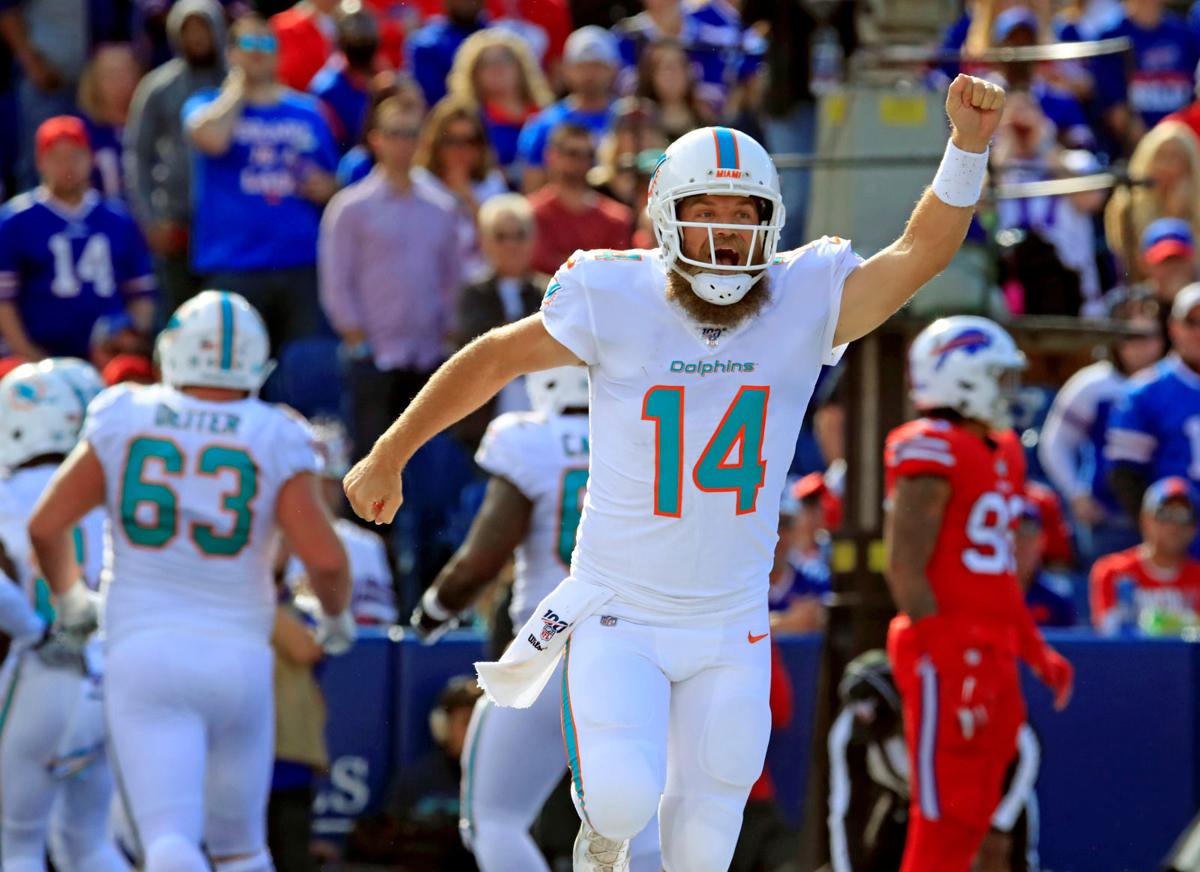 Continuing to show their benevolence, some Bills fans have been donating $14 to the Concussion Legacy Foundation in honor of former Bills quarterback Ryan Fitzpatrick's mother, Lori, who died Saturday. 
Fitzpatrick, who wears No. 14, is among the CLF's Team Up Speak Up ambassadors. That is the group's national concussion awareness program that encourages athletes to speak up when they see a teammate exhibiting concussion symptoms.
As of Tuesday, roughly $15,000 had been donated by Bills fans. The popular Fitzpatrick spent four seasons with the Bills from 2009-2012. 
Fitzpatrick missed practice for personal reasons Friday but was on the field Saturday morning when he and coach Brian Flores had a private and emotional conversation. Fitzpatrick left the field. Flores informed the team of Fitzpatrick's loss, and the players took a knee in prayer.
"On behalf of my family, I want to thank everyone who has reached out with well wishes," Fitzpatrick said in a statement released by the Miami Dolphins. "It truly means a lot to us."
Flores said Fitzpatrick could "take as much time as he needs" to be with his family, but he returned to the practice field Monday. 
"He's going to take as much time as he needs," Flores said. "I think, as an organization, we're going to give him his time to grieve. My thought on this, is he's going to try to get back as quickly as he can.