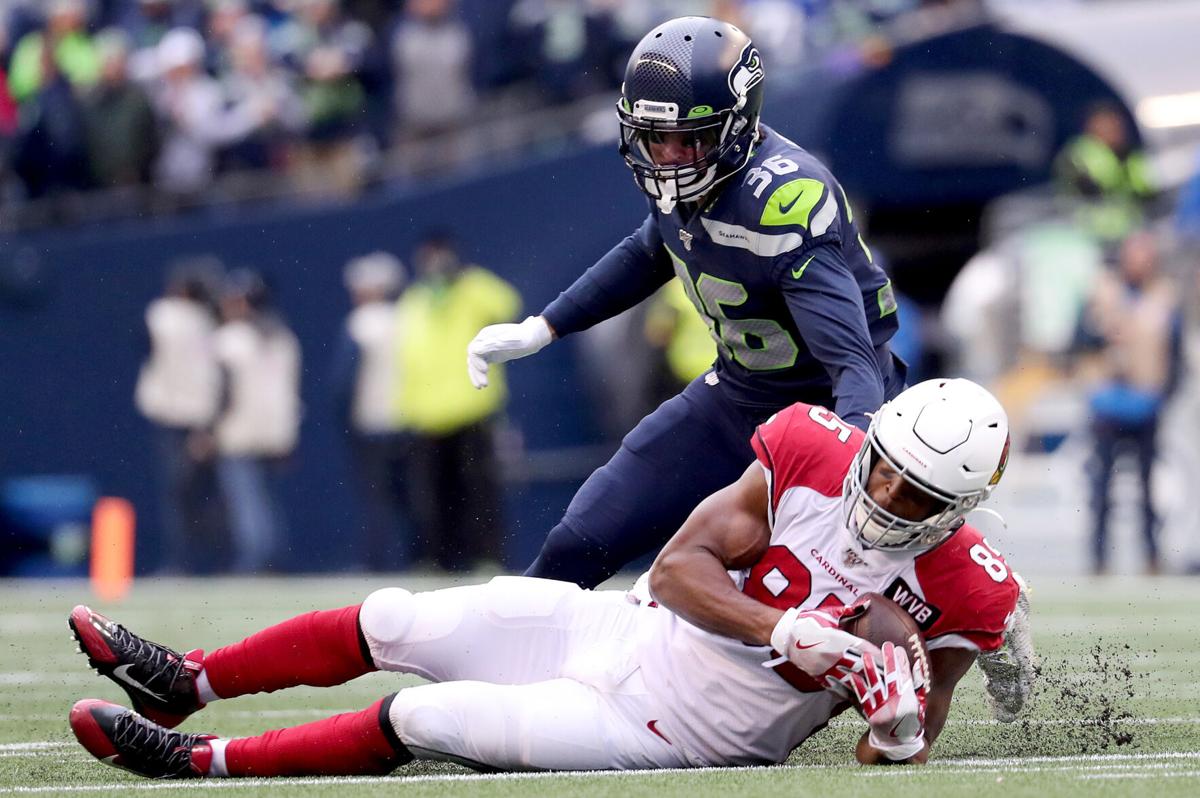 The Buffalo Bills are in the market for some defensive help.
According to reports Friday from the NFL Network and ESPN, cornerback Akeem King was in town to take a physical, while defensive tackle Niles Scott also made a free-agent visit.
The Bills have had three defensive backs go on the NFL's reserve/Covid-19 list thus far -- rookies Isaiah Brown and Dane Jackson and third-year veteran Siran Neal.   
King, 27, is a former seventh-round draft pick of the Atlanta Falcons who has 34 games of NFL experience. After one year in Atlanta, the 6-foot-1, 215-pounder was out of the NFL for two years. He got back into the league with Seattle, and spent the two previous years with the Seahawks. In 2019, King appeared in 13 games, making three starts, with most of his time coming at the nickel position. He played 29.5% of the snaps on defense last season. The report of his physical with the Bills came from NFL Network's Tom Pelissero.
King also could help on special teams, where he played about a third of the snaps in each of the last two seasons.
Scott, 24, entered the NFL as an undrafted free agent with the San Francisco 49ers in 2018. He spent time on the practice squad with both the 49ers and Denver Broncos that year before joining the Cincinnati Bengals' active roster. He played in six games with the Bengals, seeing 46 defensive snaps. 
A 6-foot-3, 320-pounder, Scott played in college at Frostburg State. His visit was reported by ESPN's Marcel Louis-Jacques. Veteran defensive tackle Star Lotulelei informed the Bills this week he plans to opt out of the 2020 season because of the ongoing Covid-19 pandemic, while fellow defensive tackle Vincent Taylor was placed on the Covid-19 list.
The Bills have had five total players placed on the Covid-19 list -- Neal, Jackson, Brown, Taylor and wide receiver Duke Williams. In response, the team sent its rookie class home Thursday and conducted meetings virtually.
Buffalo did not have any new additions to the list Friday. The designation means those players either had a positive test for Covid-19 or are in quarantine after having been in close contact with a person or persons infected with the virus.
Prior to Friday, only the team's rookies, quarterbacks and injured veterans had been allowed in the facility. The remainder of the roster had their second Covid-19 test Friday and will get the results by Saturday morning.
League-wide, another eight players were added to the Covid-19 list Friday. That comes after 16 players were added Thursday, 19 players Wednesday, eight added Tuesday and 18 on Monday, bringing this week's total to 69 (counting positive tests and those who have had close contact). Three players were activated off the list Friday.
Be the first to know
Get local news delivered to your inbox!