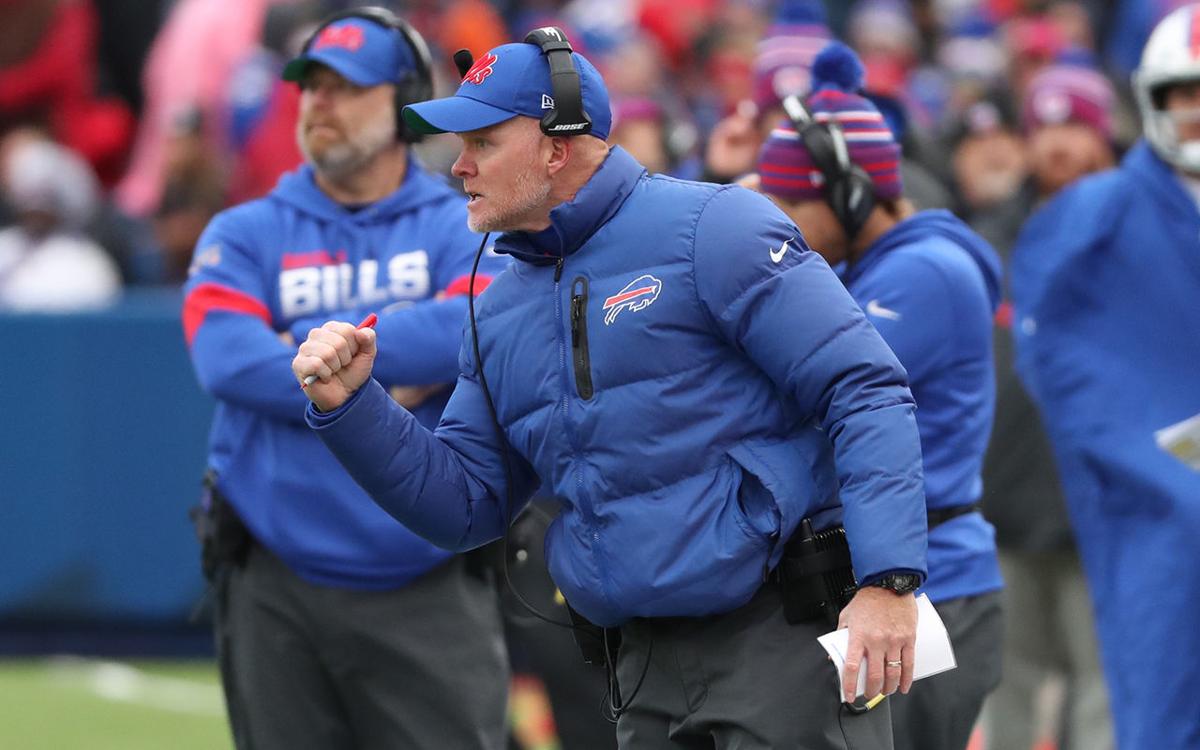 Buffalo Bills coach Sean McDermott and wife, Jamie, continued their donations to support medical personnel fighting the Covid-19 pandemic in Western New York.
The McDermotts partnered with Uncle Joe's Diner in Hamburg to provide 500 meals to the staff at Buffalo General Medical Center on Tuesday, the Bills said. To help families in the area, the McDermotts also have donated gift cards for groceries and other necessary items.
The meals followed a $15,000 donation last week for relief efforts by the McDermotts. The couple also partnered with the Grange Community Kitchen to provide 500 meals last Monday at Buffalo General and Erie County Medical Center.