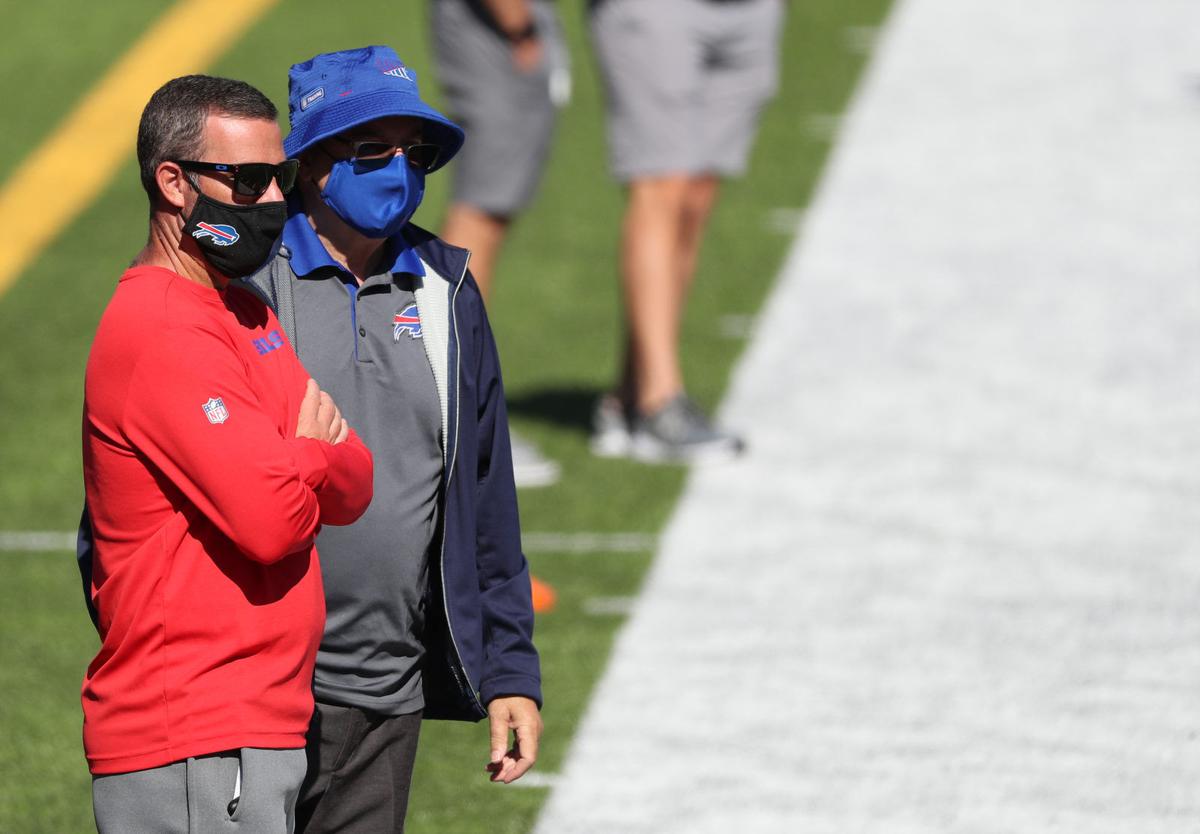 The Bills had seven players listed on Monday's daily tryout list released by the NFL. The group was five defensive backs and two defensive tackles, and it just so happens six have been with upcoming Bills opponents and three have been with Sunday's foe, the Miami Dolphins, as recently as training camp.
The DBs were Breon Borders (Duke), Cordrea Tankersley (Clemson), Greg Mabin (Iowa), Dayan Lake (BYU) and Trumaine Johnson (Montana). The defensive tackles were Davaroe Lawrence (Auburn) and Brandin Bryant (Florida Atlantic).
Johnson, 30, is the most experienced of the group. A third-round draft choice by the then-St. Louis Rams in 2012, he has played 102 NFL games, 85 with the Rams and then 17 the last two years with the Jets. 
Bryant was most recently with the Dolphins over the summer and was waived at final roster cutdown. He has previously been with the Jets, Seahawks and Browns, along with two teams in the CFL.
Borders played 11 games with Jacksonville and one with Washington last season. He has been part of seven organizations, including time on the Bills' practice squad during the 2017 and 2018 seasons. He was most recently with the Dolphins during training camp.
Lawrence played 11 games last season for the Cleveland Browns and one game in 2018. He spent the end of last season on the Kansas City Chiefs' practice squad, including through the Super Bowl, and was waived at the end of training camp in September.
Tankersley, a Dolphins third-round pick in 2017, spent the last three seasons with Miami, including more than a season on injured reserve, and was waived in training camp. He then had tryouts with the Colts and Lions in August.
Maybin has played in 29 career games, including nine last season with the Cincinnati Bengals. He also played in one game for the Bills in 2017.
Lake, who came to the United States as a child from Liberia, was signed by the Rams as an undrafted free agent in the spring.
Be the first to know
Get local news delivered to your inbox!