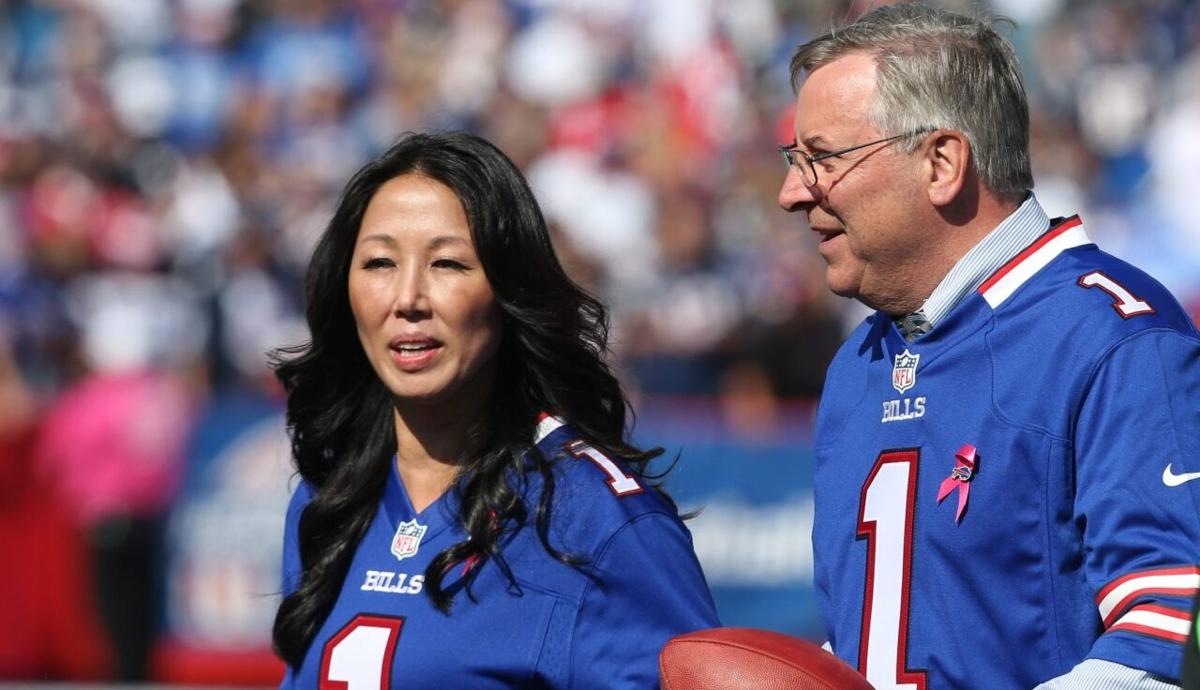 The team is listed at $1.6 billion, which shows no gain from last year. According to Forbes, average value increased 2 percent to $2.57 billion. The 2 percent is the smallest annual increase since 2011, when values went up 1.4 percent.
The Bills' value still reflects an increase from the $1.4 billion that the Pegulas paid to purchase the team in 2014. The Bills' value went up 7 percent from 2016 to 2017, according to Forbes.
The Dallas Cowboys remain No. 1 in the league with a $5 billion valuation, followed by the New England Patriots at $3.8 billion, the New York Giants at $3.3 billion, the Los Angeles Rams at $3.2 billion, the Washington Redskins at $3.1 billion. The San Francisco 49ers also are in the $3 billion club at $3.05 billion.
The bottom five are the Tampa Bay Buccaneers at $2 billion, the Cleveland Browns at $1.95 billion, the Cincinnati Bengals at $1.8 billion, the Detroit Lions are $1.7 billion and the Bills.