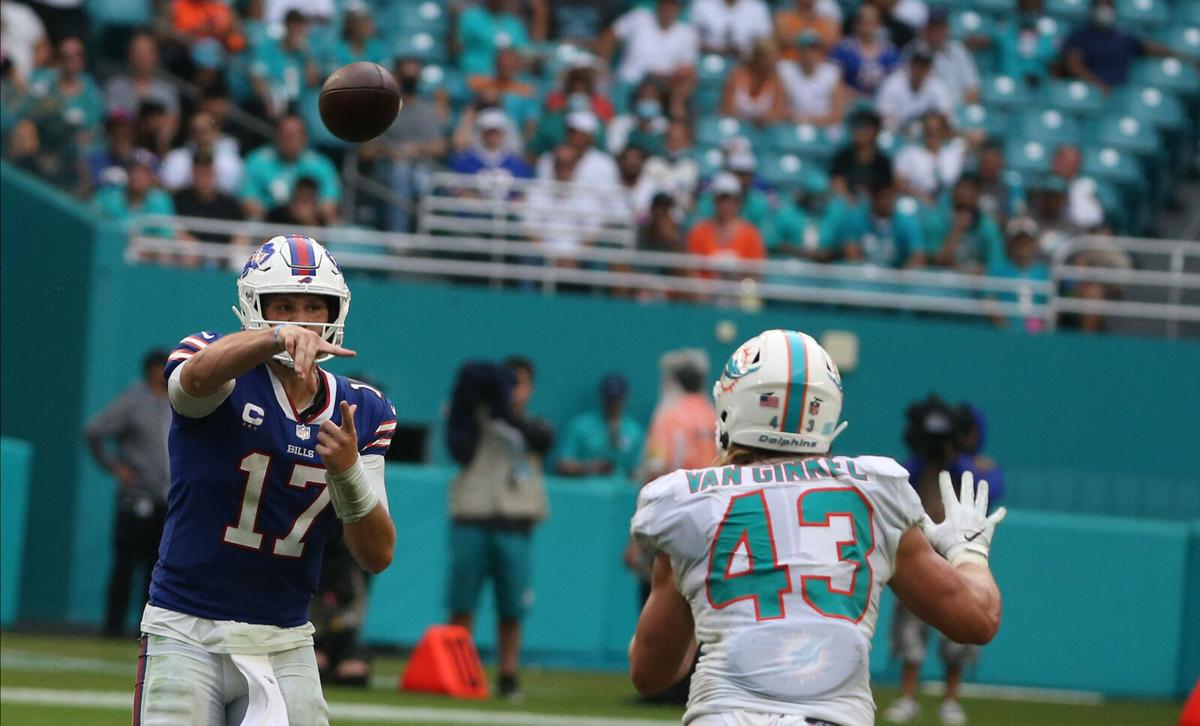 Plenty of theories have been floated about Buffalo Bills quarterback Josh Allen's performance through the first two weeks. 
And so here's a hot take that might be better than much of what's been said. 
Former Washington Football Team tight end Logan Paulsen appeared on the "Grant and Danny Show" on Washington sports radio station The Fan 106.7 on Wednesday and offered this on Allen, noting the WFT might be getting the Bills at a good time. 
"To say that Josh Allen is struggling is probably a bit of an understatement," Paulsen said. "He just looks like a rookie playing quarterback. I don't know if he's trying to force things down the field. Defenses have made a really concerted effort to take away Stefon Diggs and force him go through his progressions. He just seems super uncomfortable. The second teams take away his first read, he doesn't transition. His feet don't transition well to his next read. As a result, he's inaccurate. He's running around. He's trying to make plays off schedule, but he's not doing it as well as he did it last year.
"To be fair, the offensive line has struggled over the first two weeks. … there's room to improve there. Maybe that's factoring into it. I think the offensive struggles are exclusively due to Allen. He doesn't seem to be meshing well with Emmanuel Sanders, the new No. 2 receiver there who's a very talented guy. They've had a some long, foul ball misses between the two of them. That would have changed the complexion of both the Steelers game and the Miami game. They probably put up 60 against Miami if they had been clicking a little bit and they probably would have won the Pittsburgh game.
"They are very close to having something very special. It just seems Allen is off. I don't want to say regression. It's only week 2. There's not the data point to say that. He doesn't look like the player he was last year, who was super dynamic.
"I would expect them to try to take the ball out of his hands, use a little more play action and I would expect him to run it based on Daniel Jones success last week. I'd expect them to modify the game plan. … That defense is tremendous. They need to get out of that defense's way and I think they do that by running play action and running the quarterback."