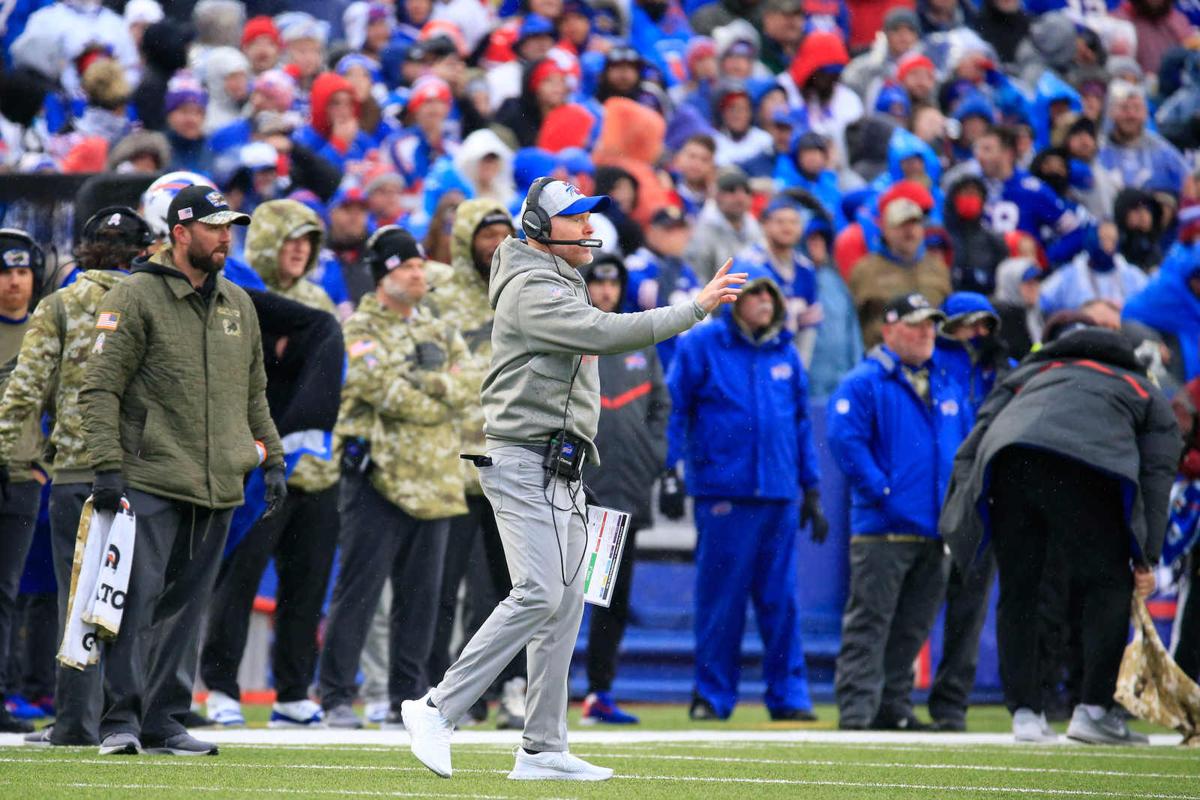 The Buffalo Bills are undisciplined. They keep getting pushed around. And they might be delusional.
Because if the men on this team have spent any time looking at themselves in the mirror, as center Mitch Morse said each must after that humiliating loss two weeks ago in Jacksonville, they were standing in a fun house.
"We know who we are," quarterback Josh Allen said Sunday. "And that – what we put out there on that field – that's not who we are."
Sure it is. The Bills demonstrated as much with another inexcusable performance, this time at home against a half-decent team, getting obliterated by the Indianapolis Colts, 41-15, in a cold drizzle at Highmark Stadium.
More than halfway through a season many thought could end with a Super Bowl championship, the Bills (6-4) continue being dominated at the point of attack by more physical opponents and proving they're the most undisciplined team in the NFL. There's no arguing with the numbers.
The Colts (6-5) rolled up 264 rushing yards on 46 carries. Running back Jonathan Taylor scored five touchdowns, four rushing and one receiving, the most ever by a single player in Colts history and against this franchise. And the Bills have drawn 92 flags through 10 games, according to NFLpenalties.com, one fewer than Cleveland and Miami, which both have losing records and have played an additional game.
"Normally, I would say we're a pretty sound, fundamental team," Bills coach Sean McDermott said. "We stress it a lot, as you know … but we didn't have it today, so we've got to go back and figure out why and get it back as soon as we can."
The Bills have only days to prepare for a nationally televised primetime road contest against the New Orleans Saints (5-5) on Thanksgiving and are now trailing the surging New England Patriots (7-4) – winners of five straight – by a half-game in the AFC East.
Week after week, Buffalo commits egregious penalties in critical situations.
The Bills were flagged seven times for 56 yards against Indianapolis – which may not sound like a lot – but five of those flags were before the snap or after the whistle, which McDermott abhors, and four gave the Colts a first down, contributing to Buffalo's worst home loss since a 41-9 shellacking by Chicago in 2018.
Nathan Peterman started that game for the Bills; Mitchell Trubisky for the Bears.
The Colts (6-5) hadn't beaten a team over .500 since last season but jumped to a quick 14-0 lead thanks in part to the Bills' penalties on third down.
After Indianapolis marched 65 yards in 11 plays to take a 7-0 lead on its methodical opening drive, here's how the Bills' first possession died:
• On third-and-3 at the Indy 28, Cody Ford was called for a false start. Allen, who would have run for an easy first down, spiked the ball in frustration.
• On third-and-8 at the Indy 33, Morse was flagged for holding.
• On third-and-18 at the Indy 43, Allen was intercepted by safety George Odum.
"It's hard to be perfect all of the time," left tackle Dion Dawkins said, "and that's what everyone wants. That's what we want. And it's kind of impossible, but we try our best."
Trailing 14-0, Allen was again nearly picked off by Odum, but finished the otherwise impressive 11-play, 73-yard drive with a six-yard touchdown pass to Stefon Diggs, chopping the Bills' deficit in half.
The Colts then went three-and-out – or they would have.
On third-and-8, Mario Addison was called for roughing the passer and A.J. Klein was called for pass interference on Jack Doyle.
Not one penalty, but two, either of which would have given the Colts a first down.
"Very untimely," McDermott said, "and some of the unnecessary roughness calls – or, penalties I should say, not the call, but the penalty – we gotta play smarter, and I expect that from my team."
The Colts had 28 first downs: Eighteen on the ground, six through the air and the aforementioned four on penalties.
"It's brutal," safety Micah Hyde said. "Finally, get them in a situation where they have to pass the ball, we know it. We got some stops and then the penalties hurt us."
Safety Jordan Poyer added: "A couple of those penalties are aggressive penalties. Those are tough, man. Obviously, you don't want to have penalties on third down, especially when you feel like you got off the field. It's tough, but you got to figure out a way to just be better, I guess."
The Indianapolis drive continued for 15 plays and more than 8 1/2 minutes, ending in a field goal and 17-7 lead.
Isaiah McKenzie, without anyone touching him, fumbled the ensuing kickoff.
The Colts took over on the Bills' 2-yard line. Four seconds later, Taylor was in the end zone again.
That was the two-minute warning, but the game was essentially over.
"We're a really good football team when we don't bite ourselves in the butt," Allen said.
In terms of penalties accepted against them, the Bills rank fifth worst, having been backed up 75 times, fewer than only Carolina (81), Cleveland (80), Dallas (77), Philadelphia (76) and tied with Miami (75). Each of those other teams, with the exception of Dallas, have played 11 games.
The Bills also rank among the league leaders with 14 penalties declined and three offsetting.
It's been two weeks since McDermott, after that stunning loss in Jacksonville, confirmed what everyone already knew.
"I'd like to believe we're a disciplined team," McDermott said, "but it doesn't show right now."
That's still the case. Because it's not true.
Photos: Colts trample Bills, 41-15
Tough break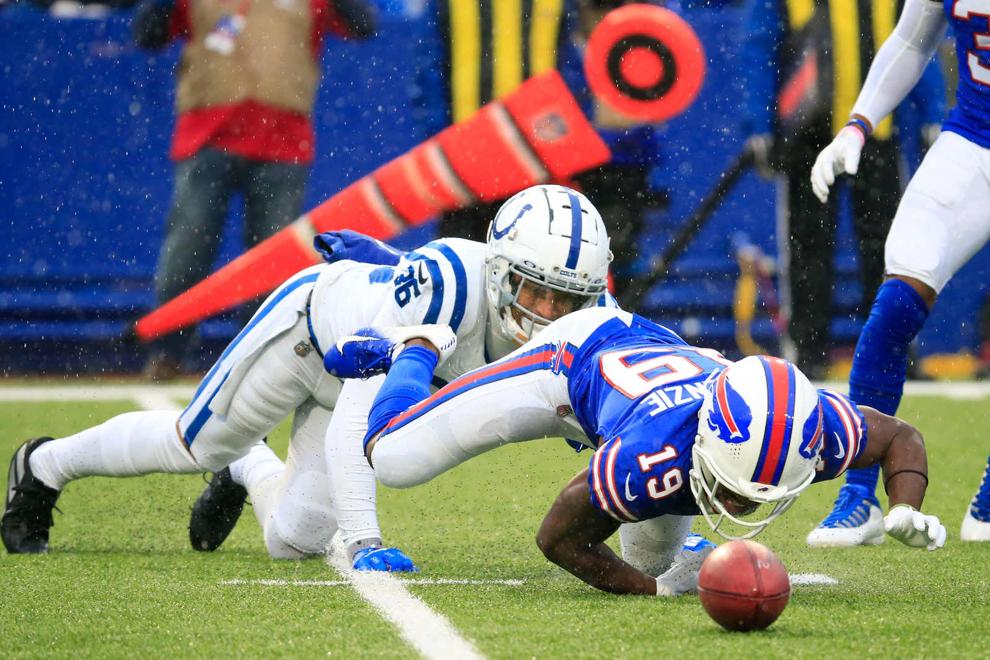 Taylor scores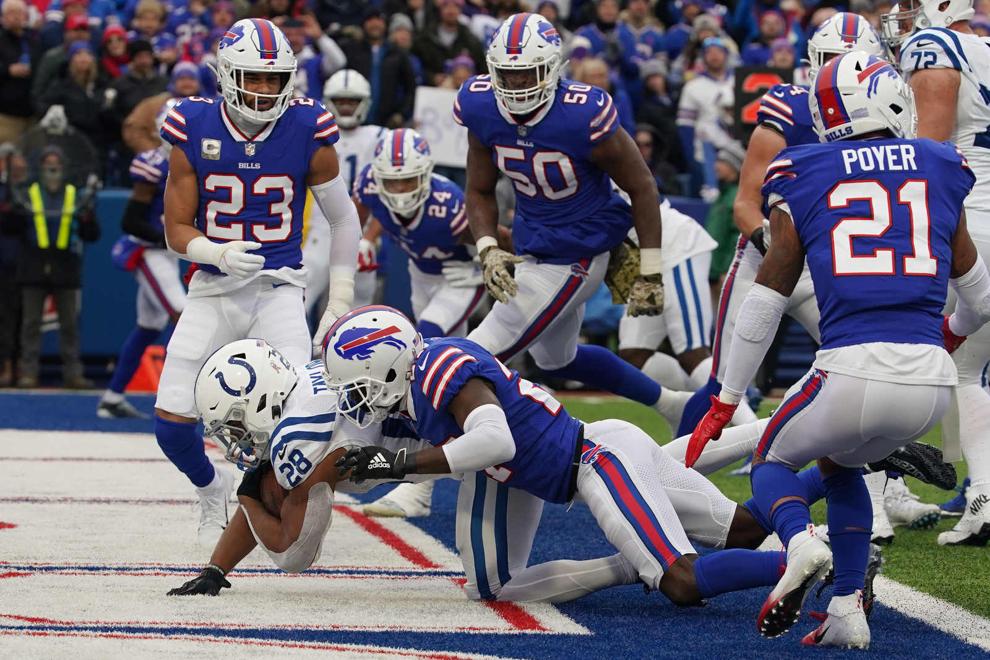 Picture perfect celebration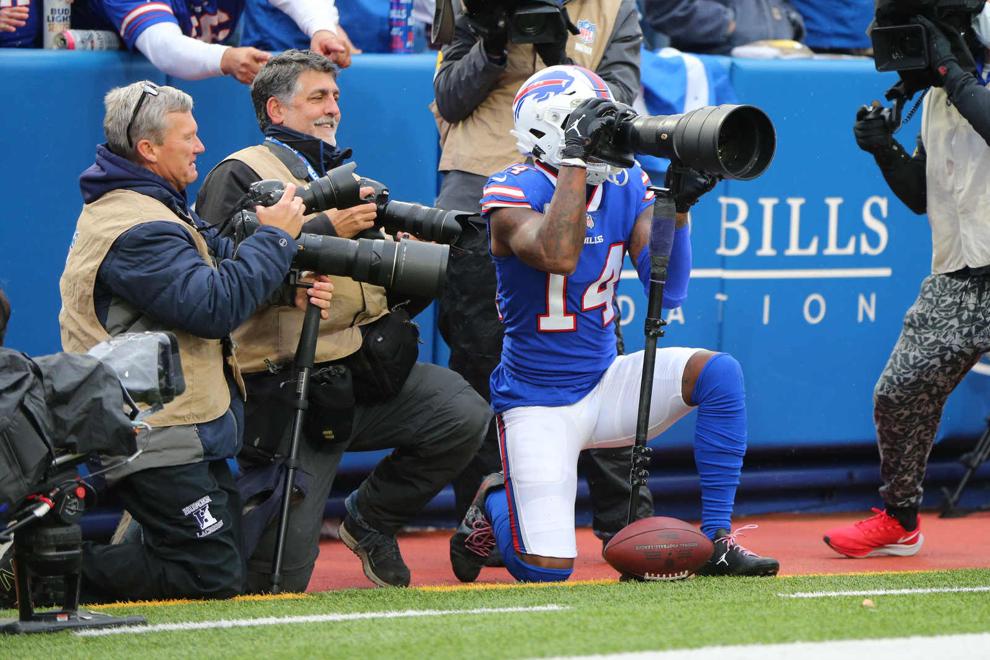 Allen rushing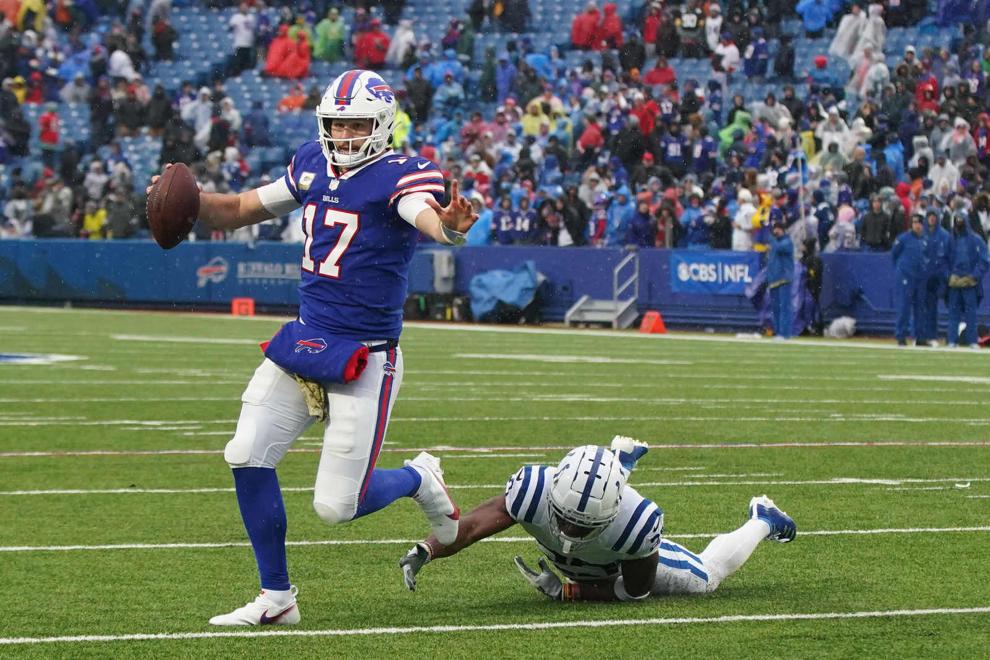 Diggs scores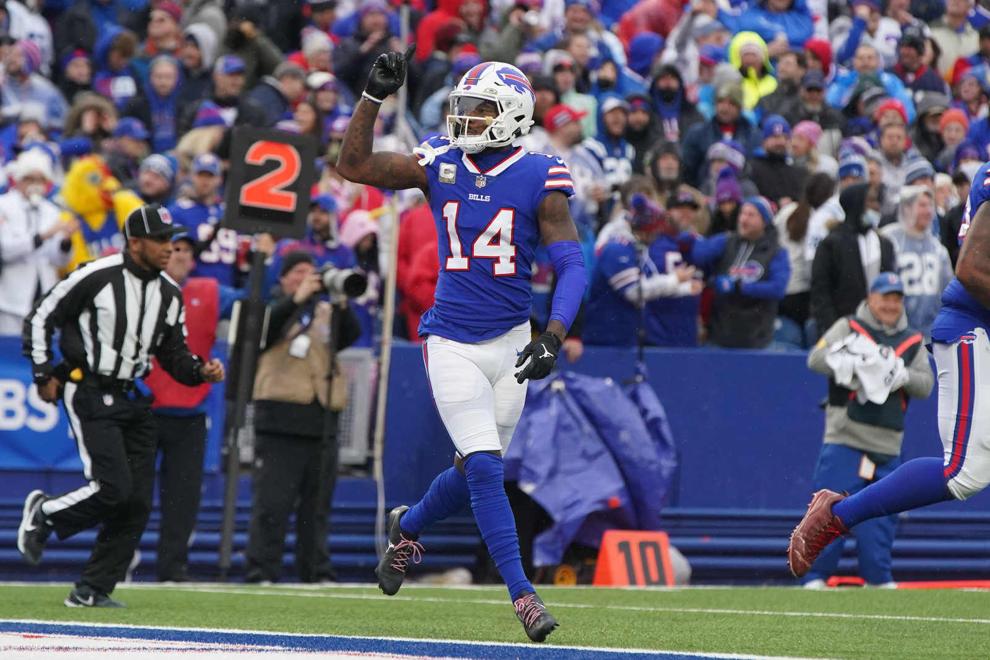 Stopping the run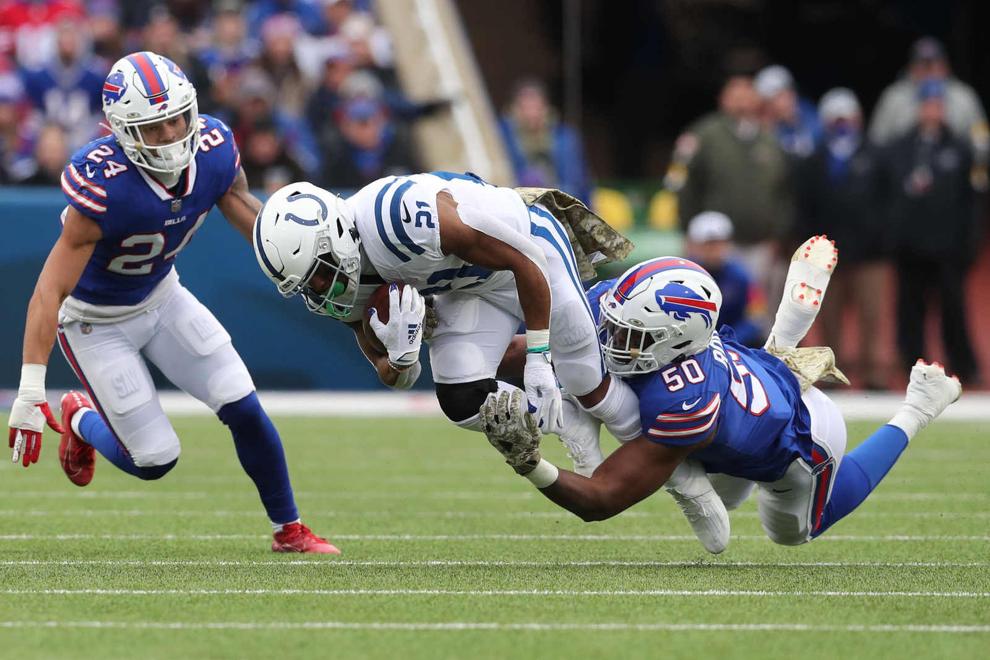 Upper deck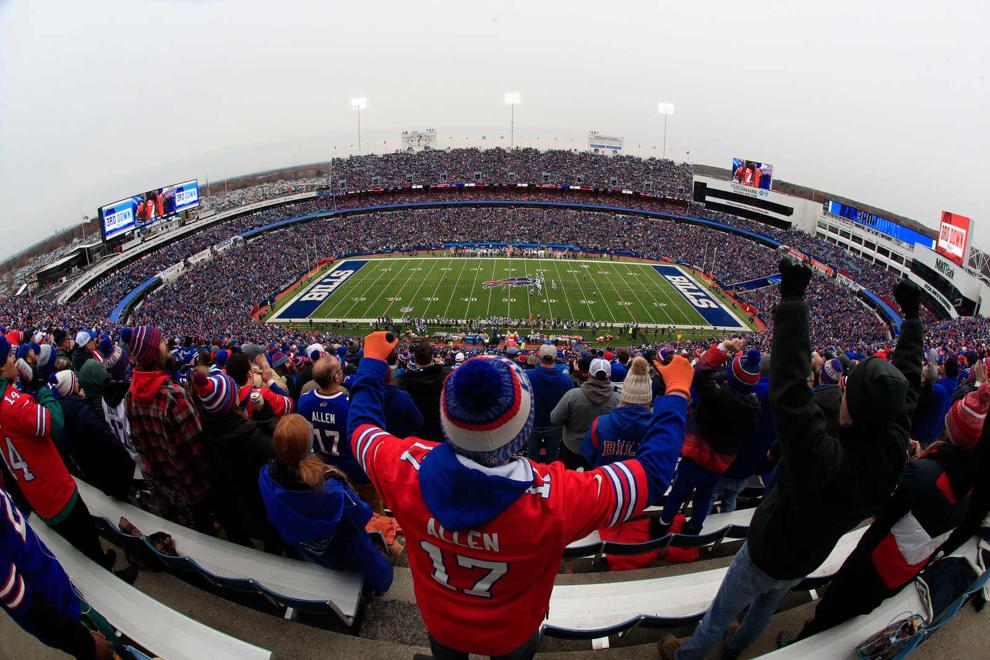 Turnover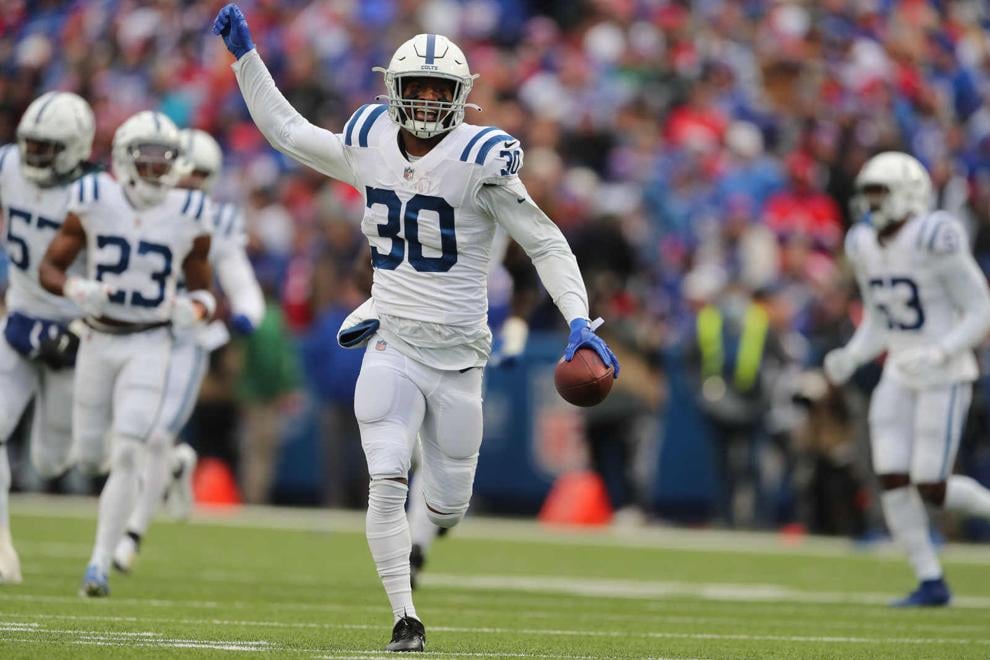 Taylor scores again
Hines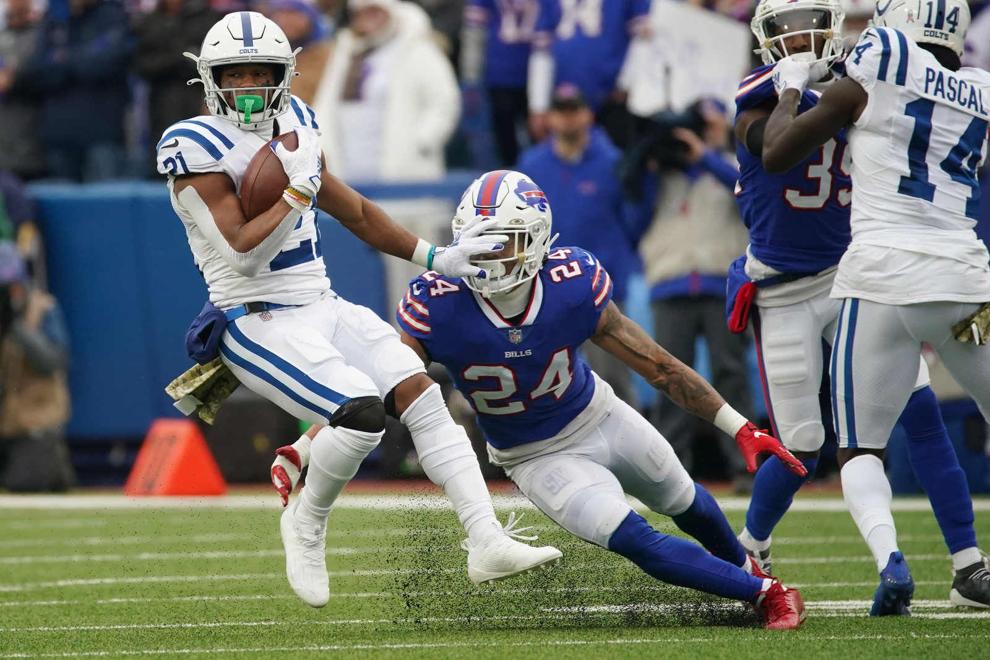 Big game for Taylor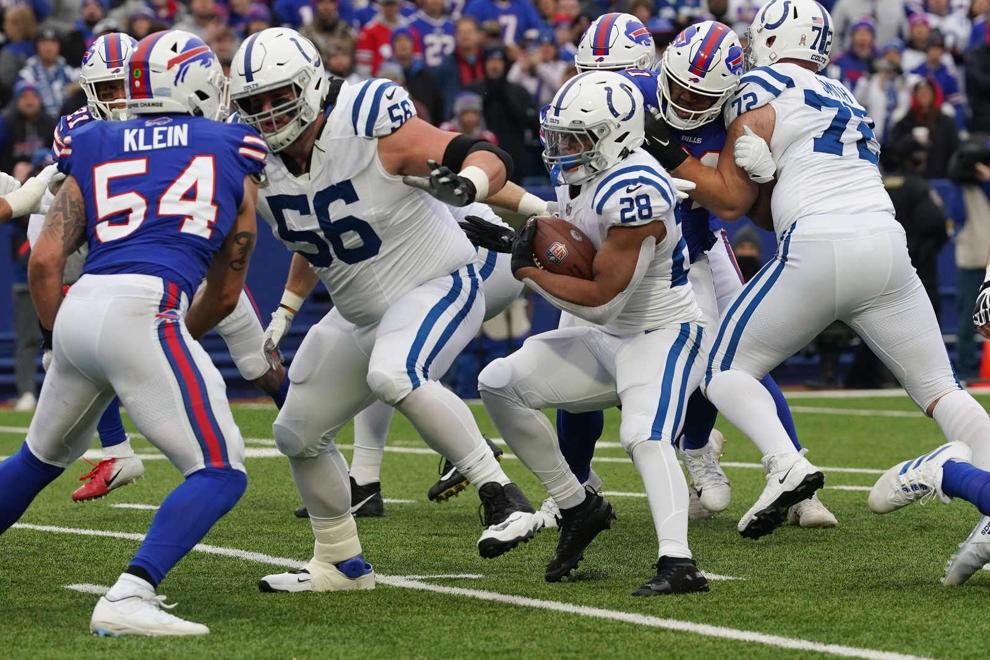 Hard to catch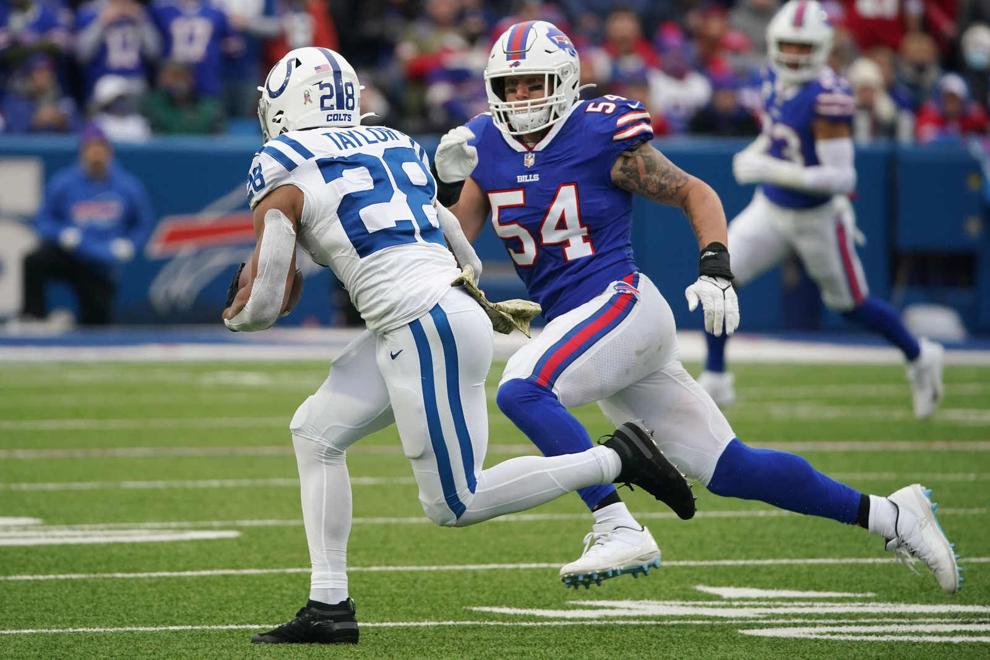 Making a splash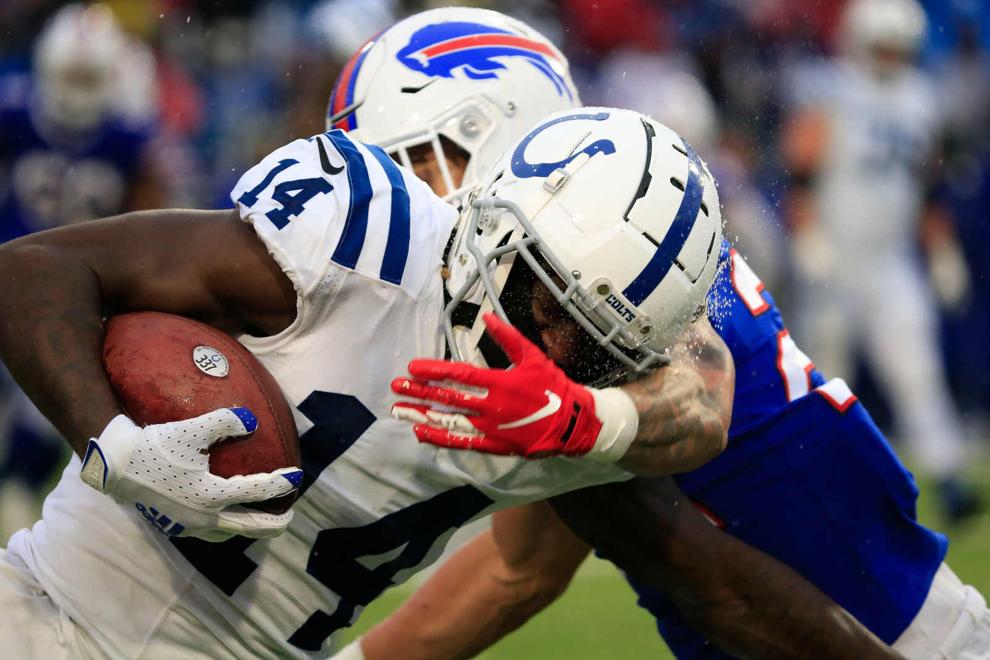 Knox pulls one in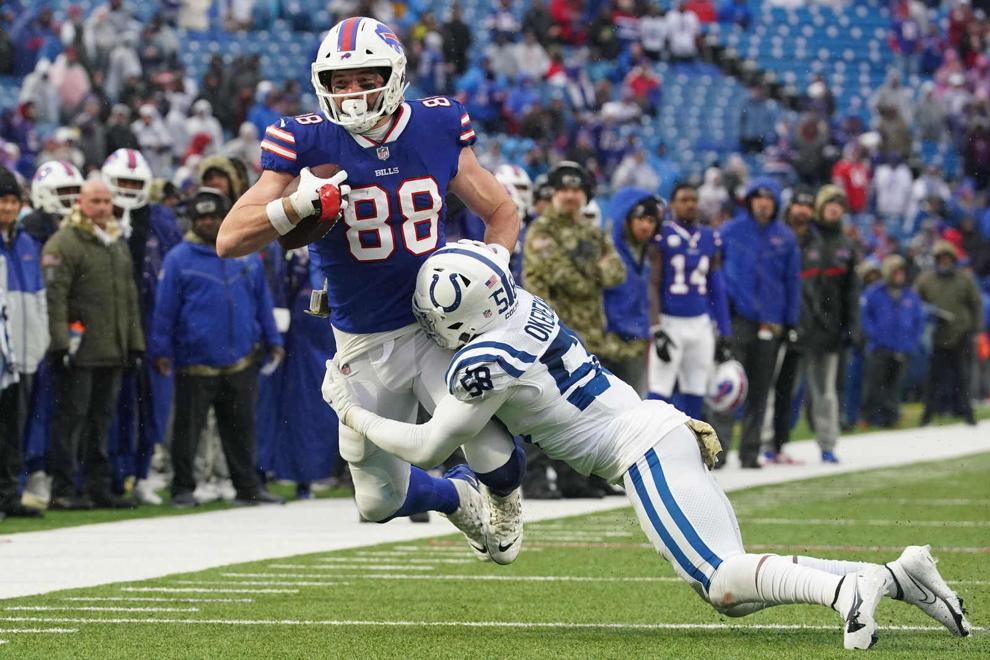 Breakout game for Taylor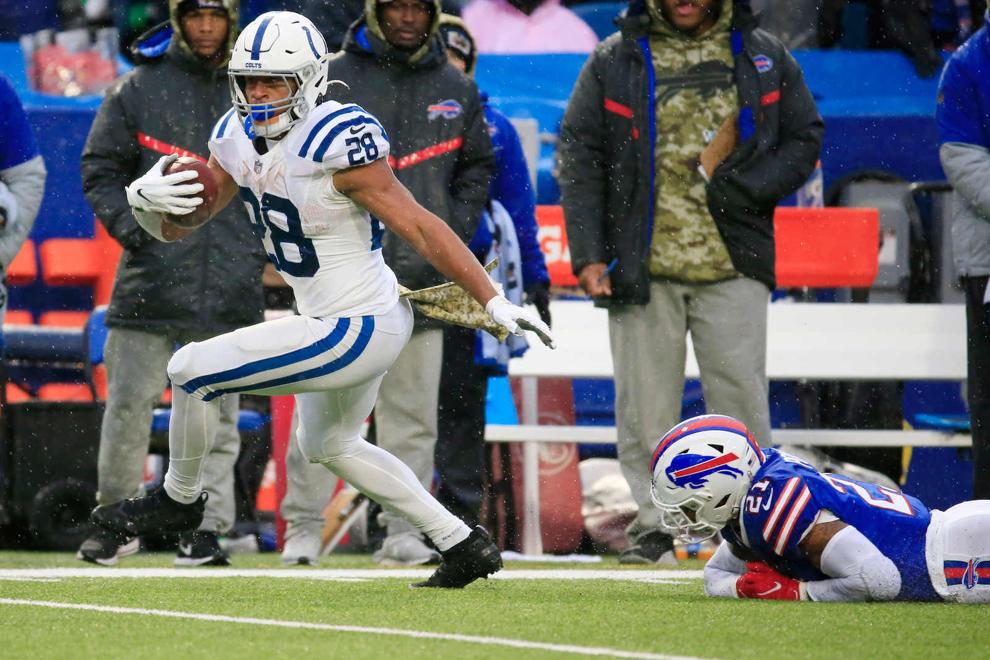 Making the D miss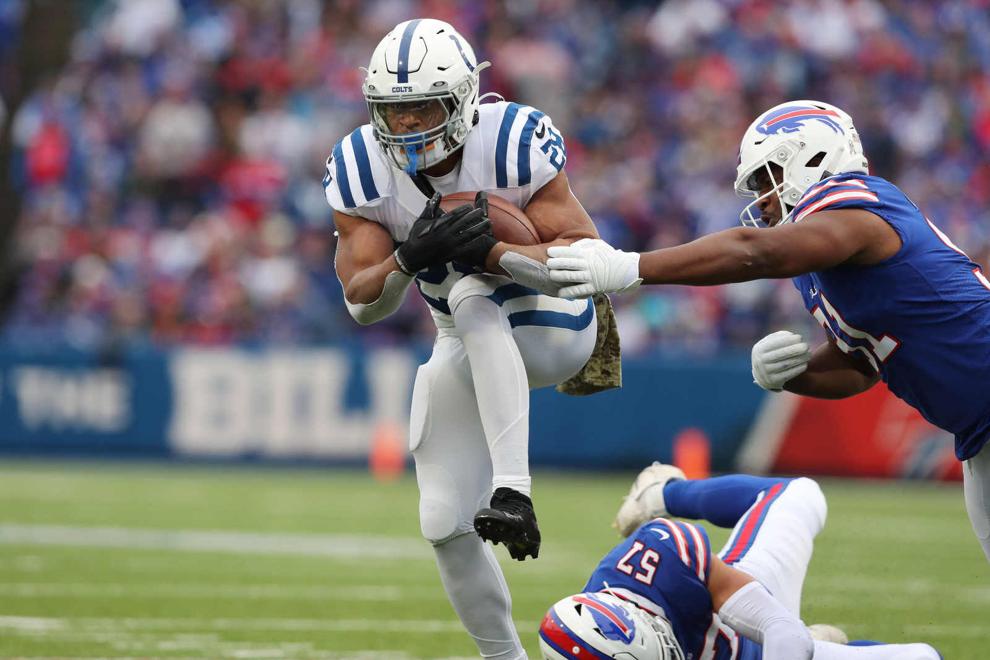 Moss stuffed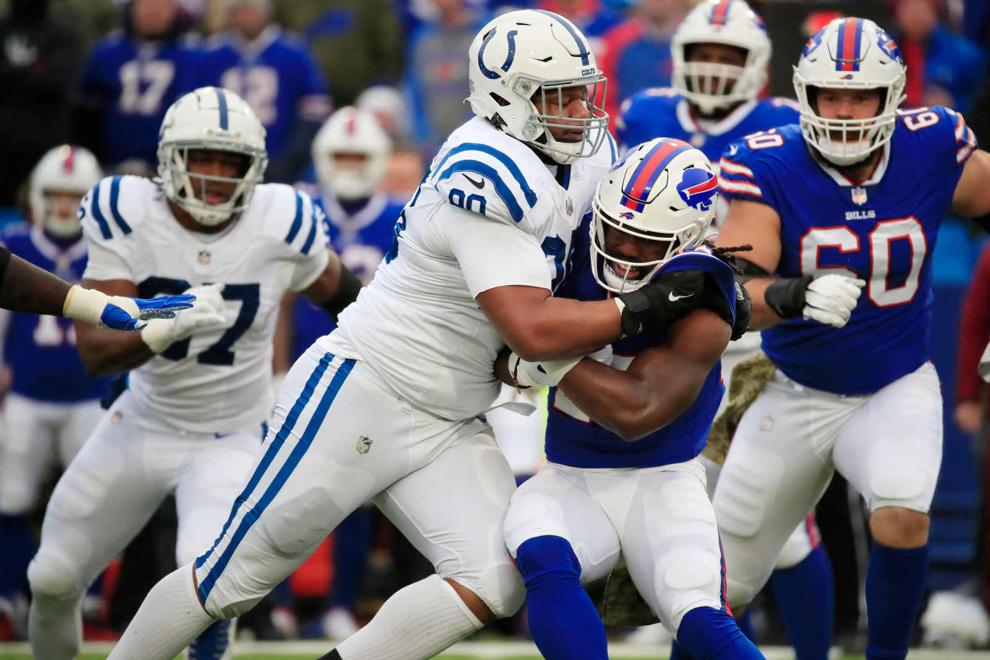 Pittman up the middle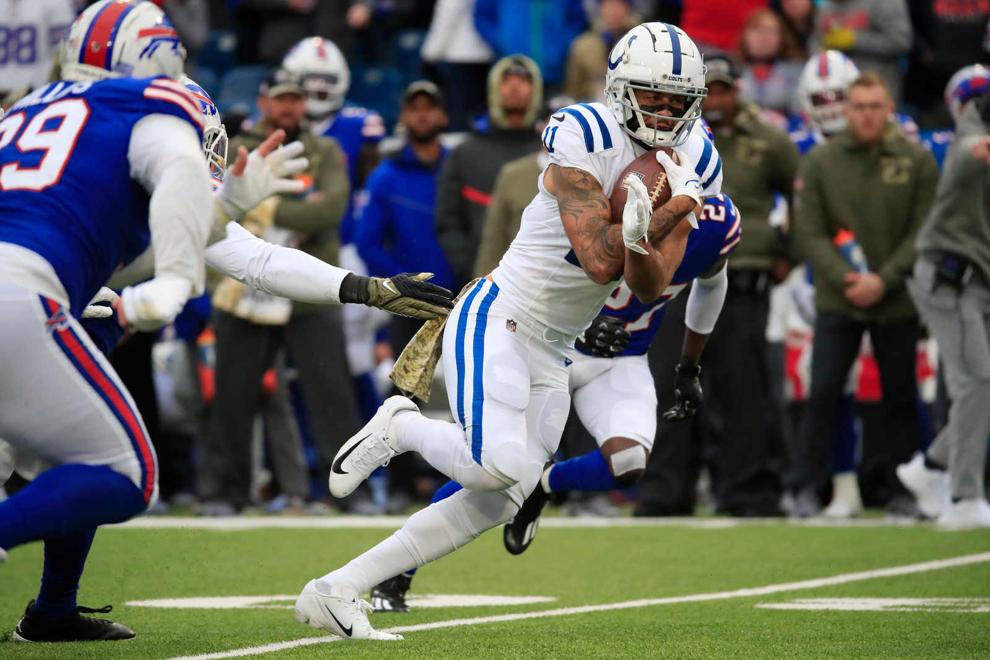 Allen throws heat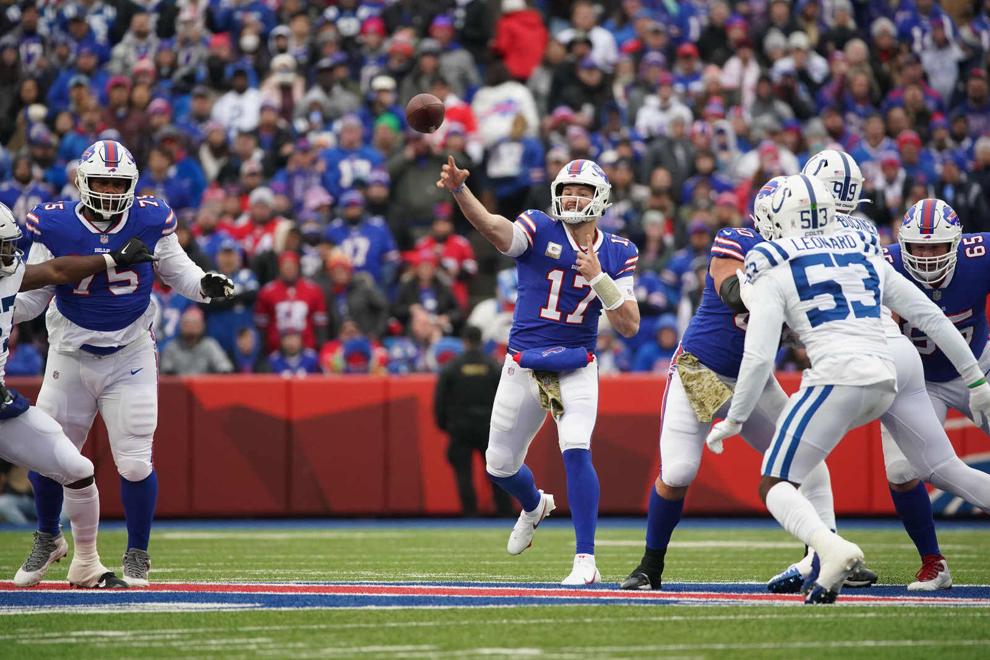 Gilliam rushes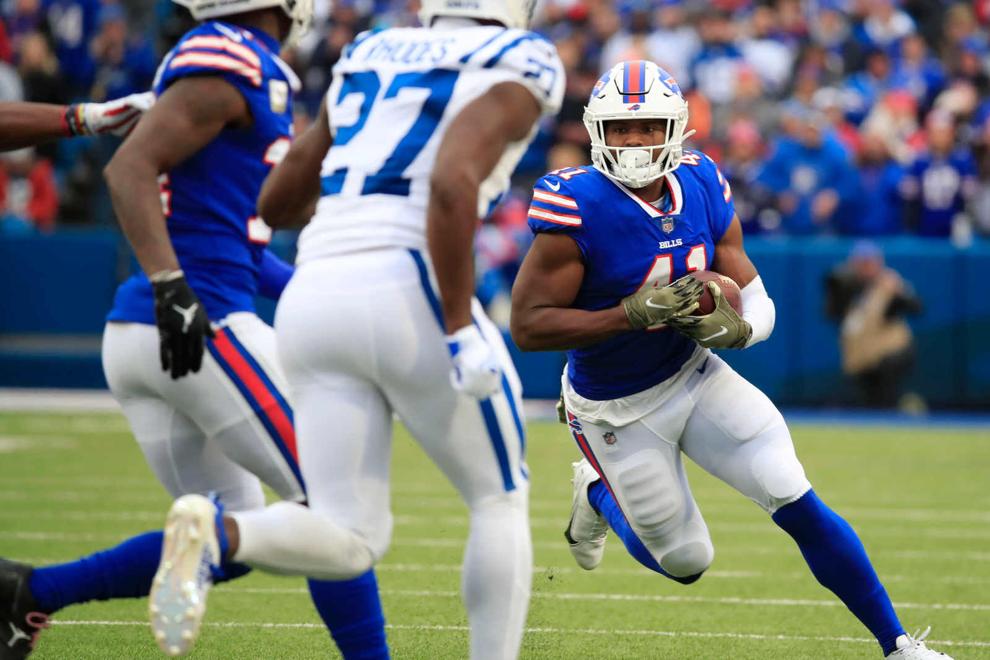 Broken play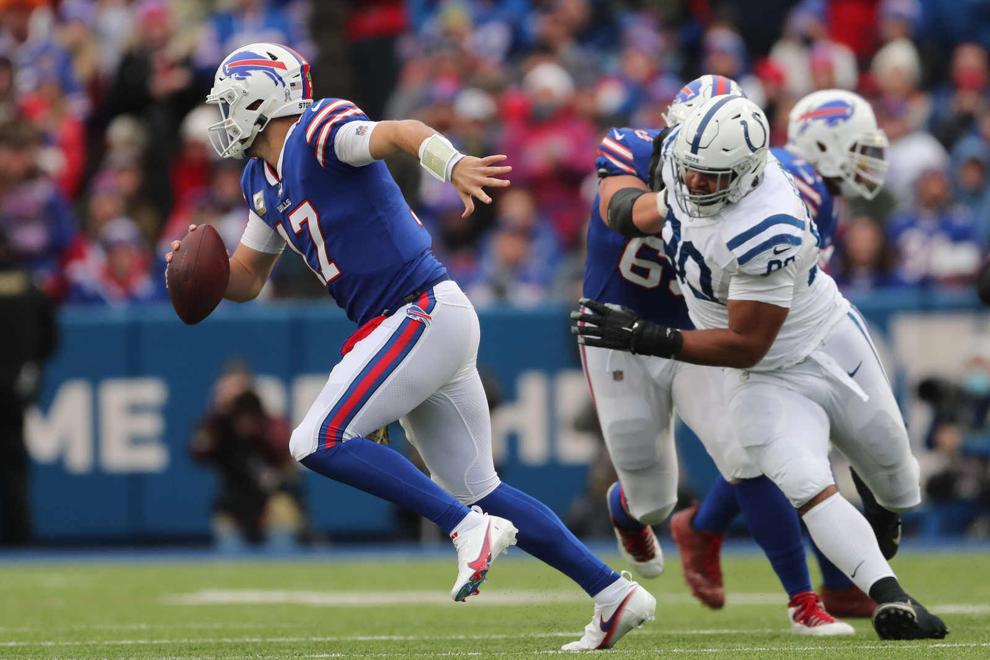 Taylor, yet again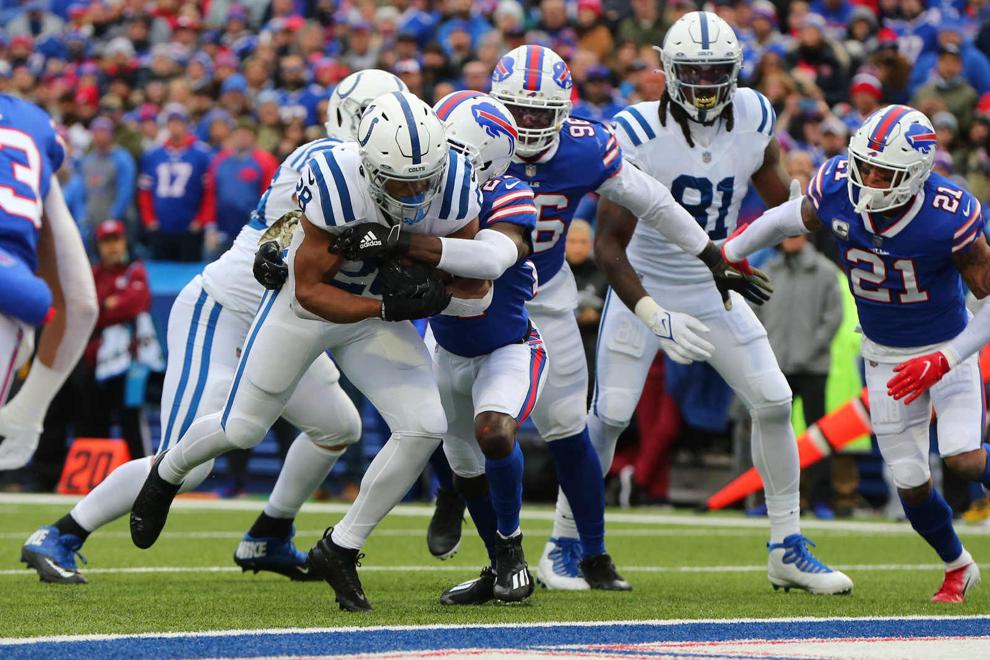 Beasley tracks it down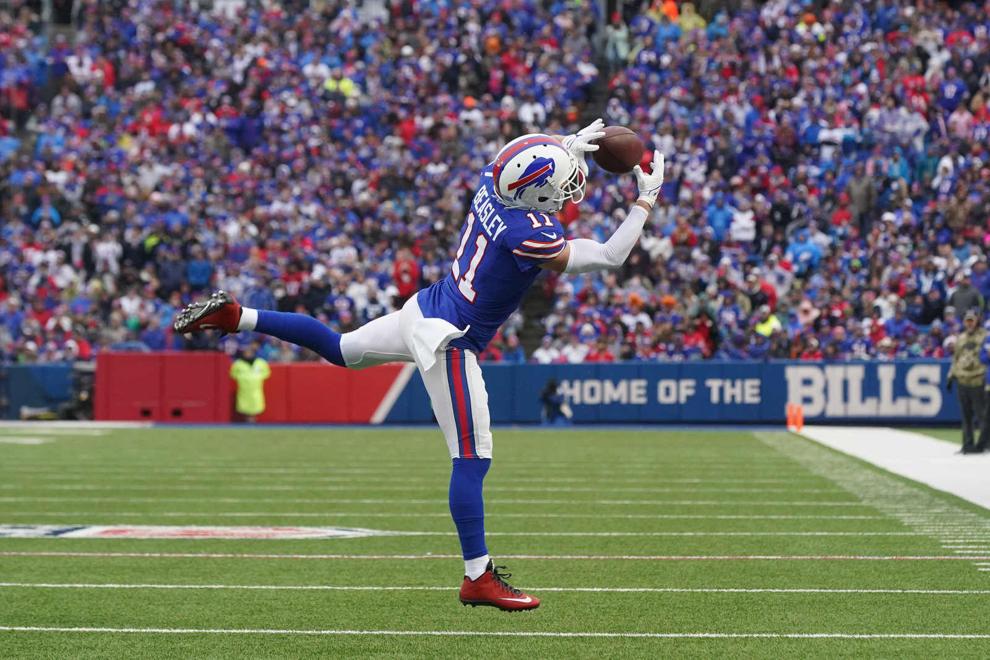 Davis makes a catch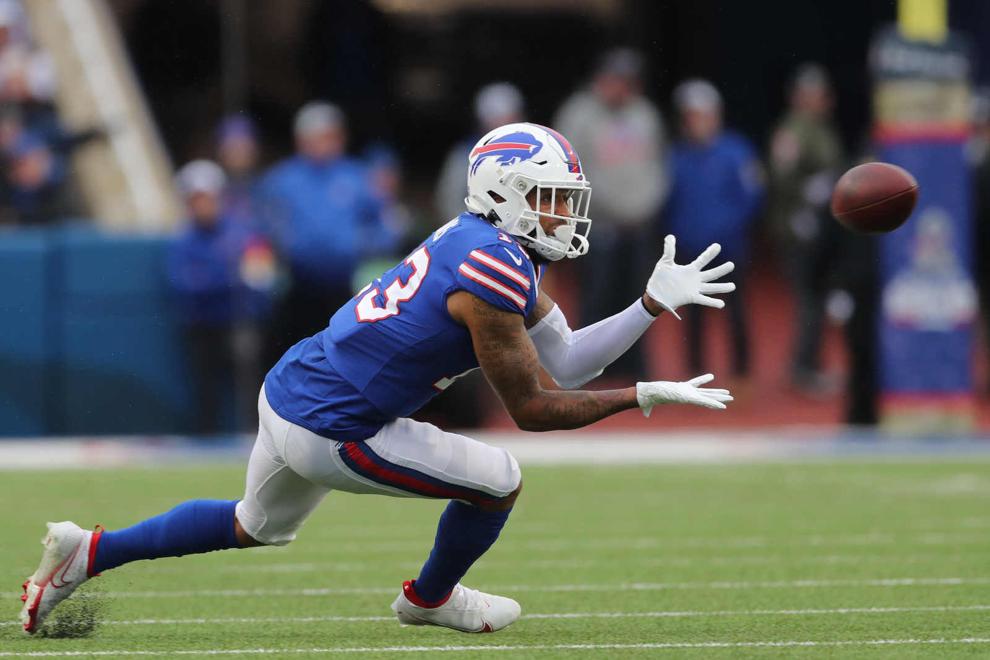 Breida slips away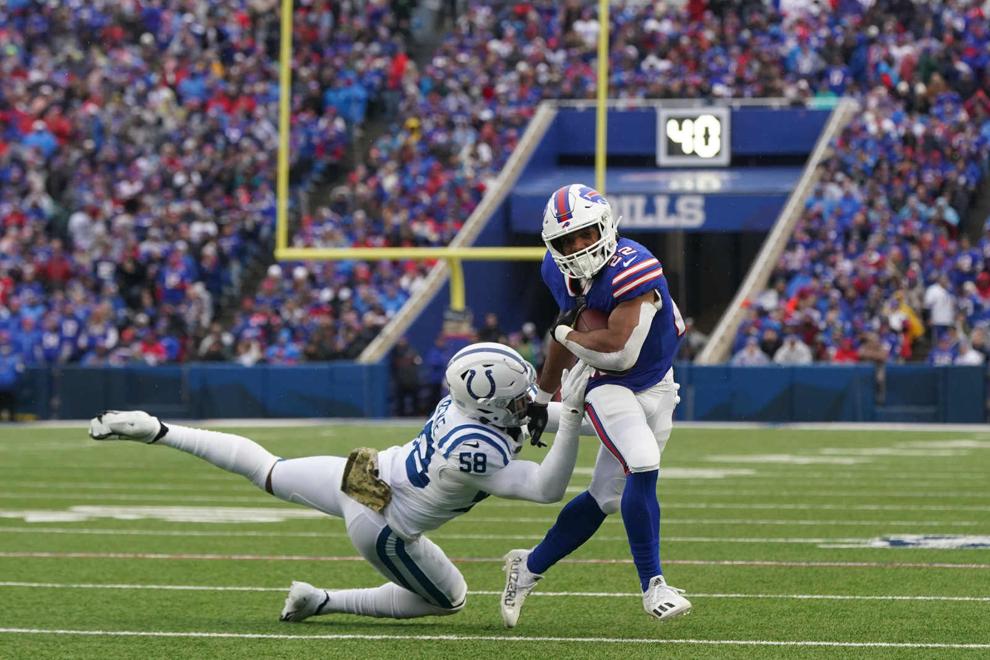 Odum intercepts again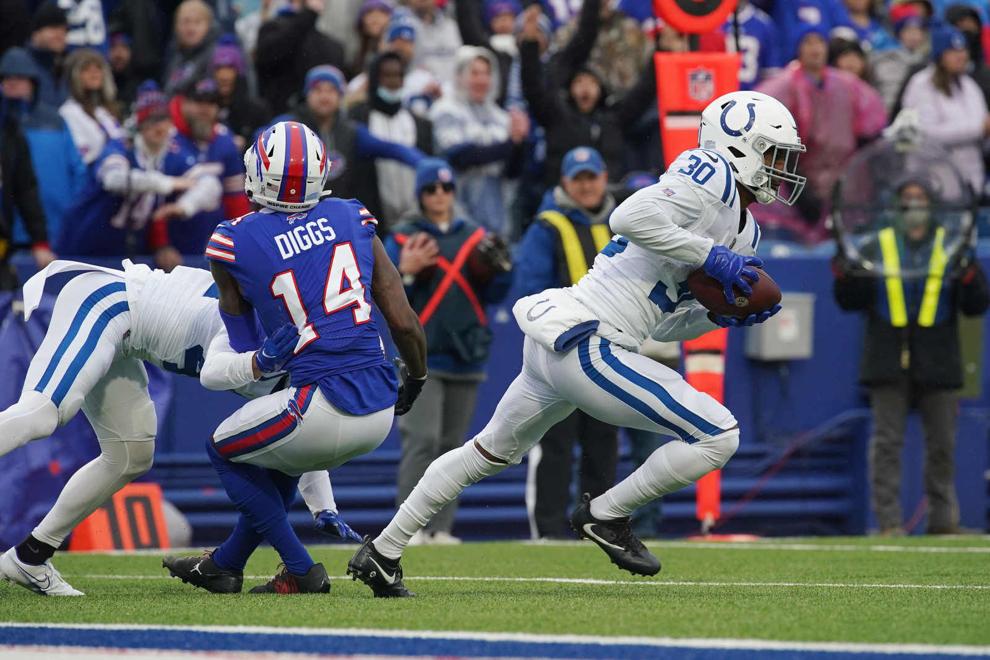 Allen scrambles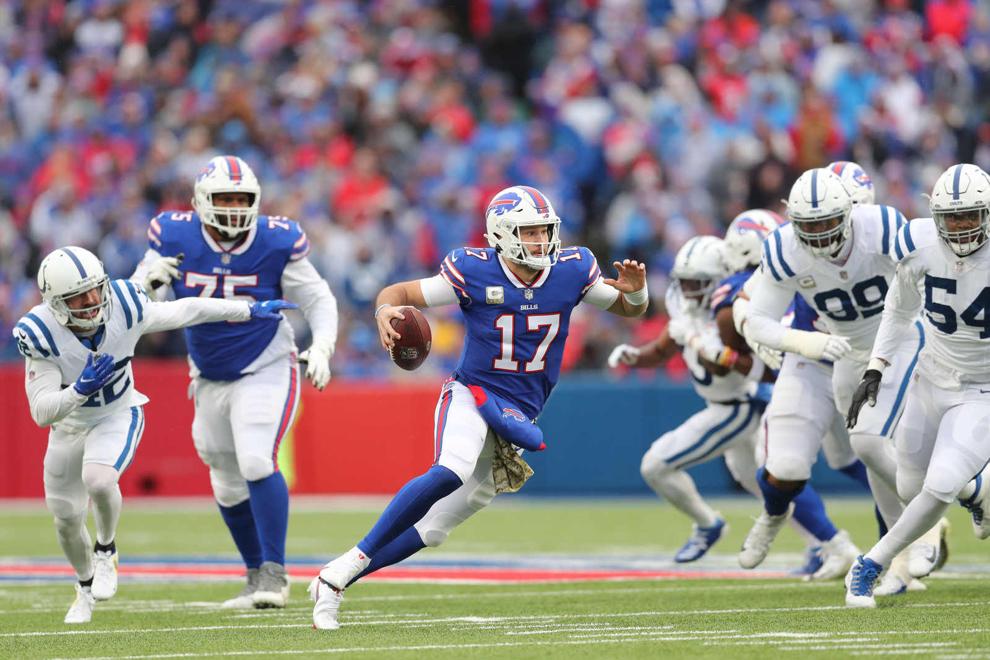 Motor up the middle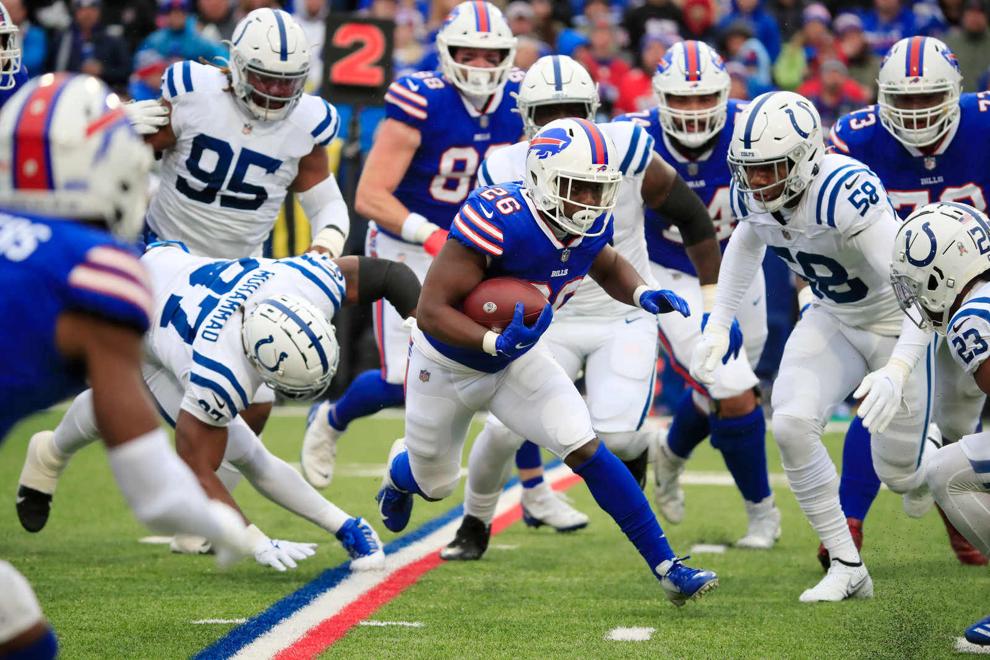 Coach calls it
First down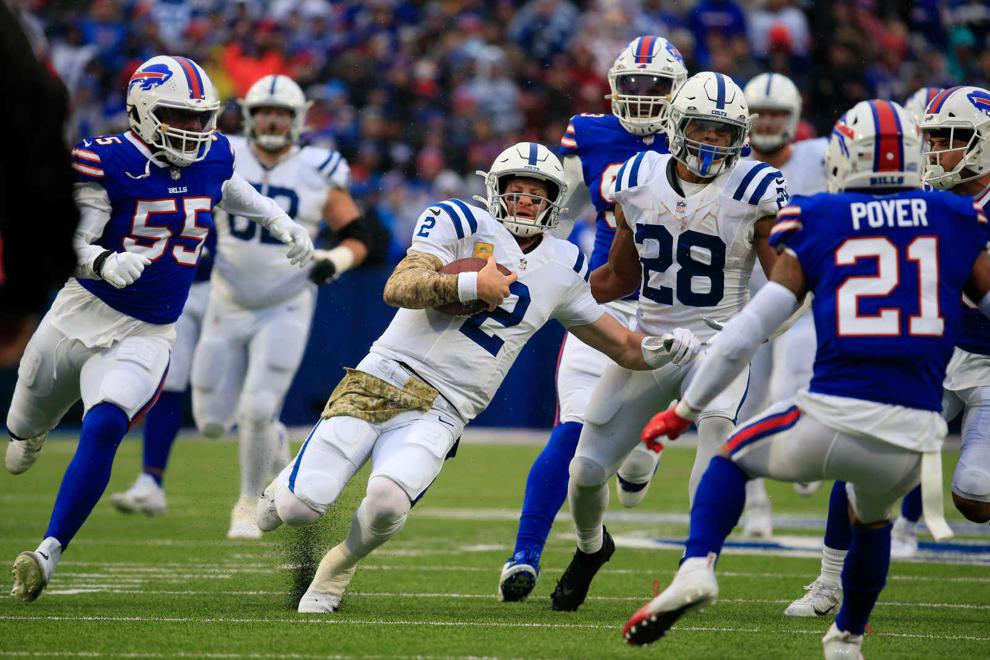 Taylor sees a hole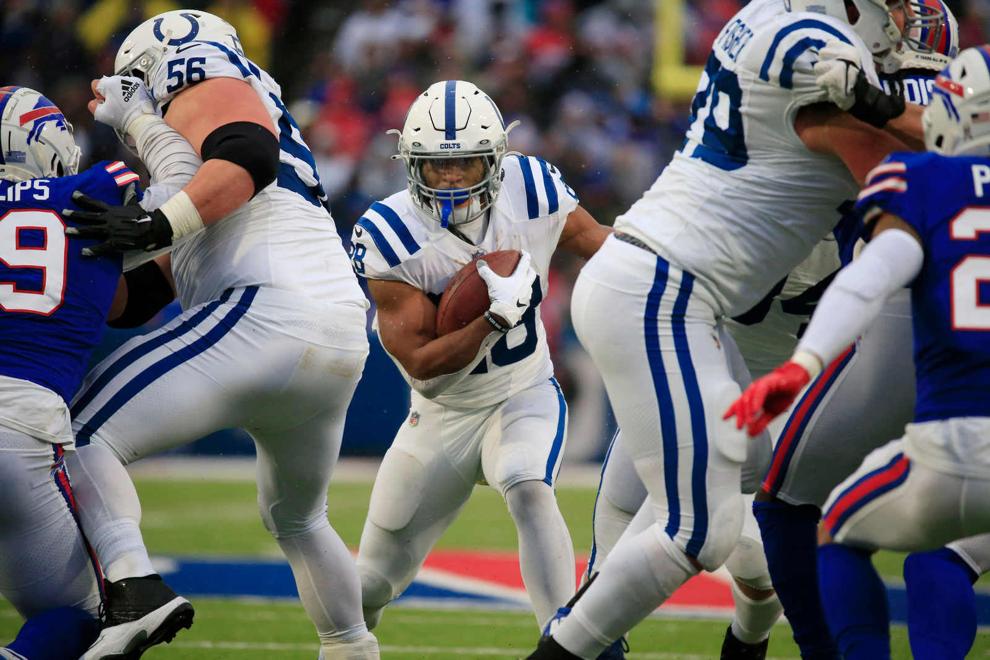 Milano defends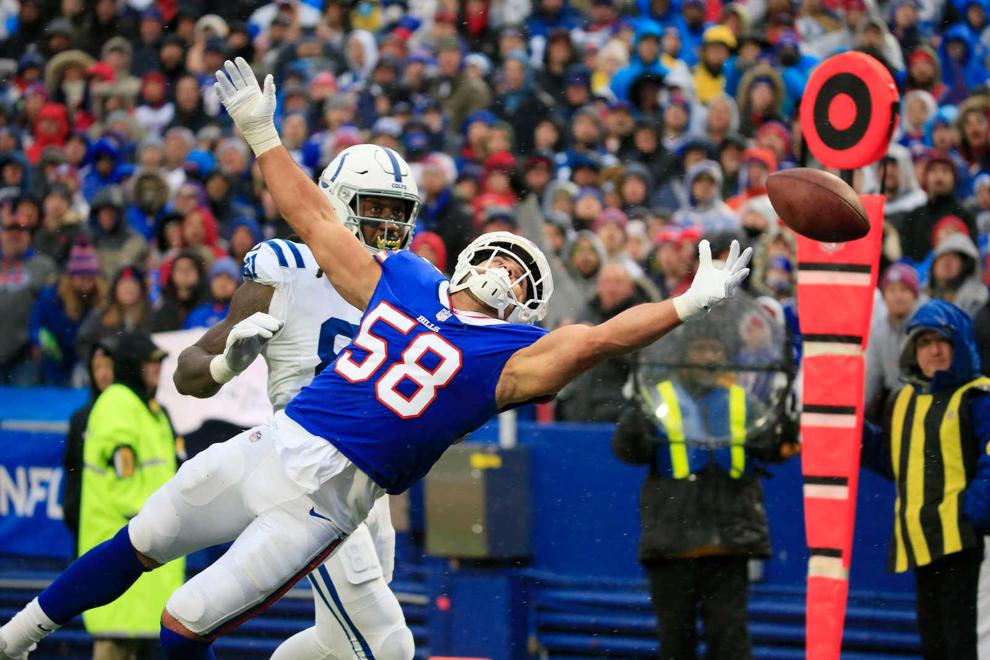 Deadly turnover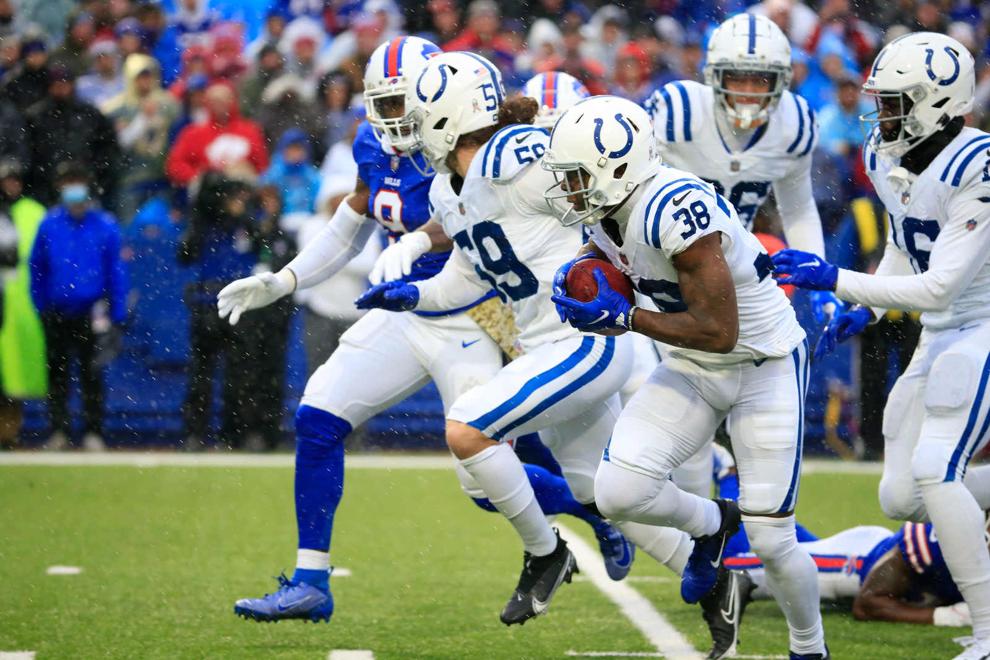 Making the Bills pay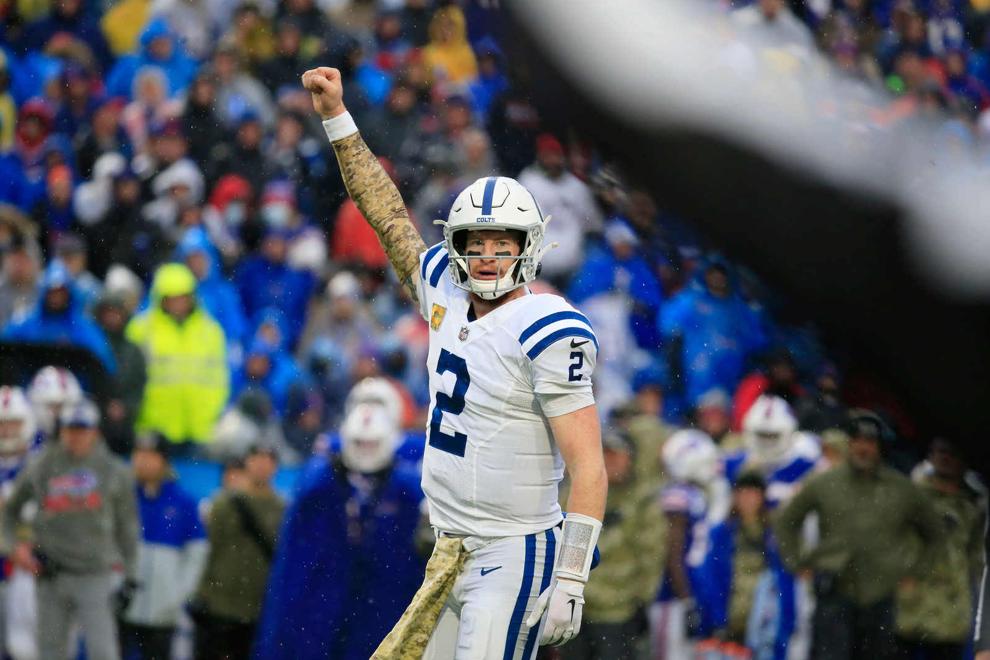 McKenzie upended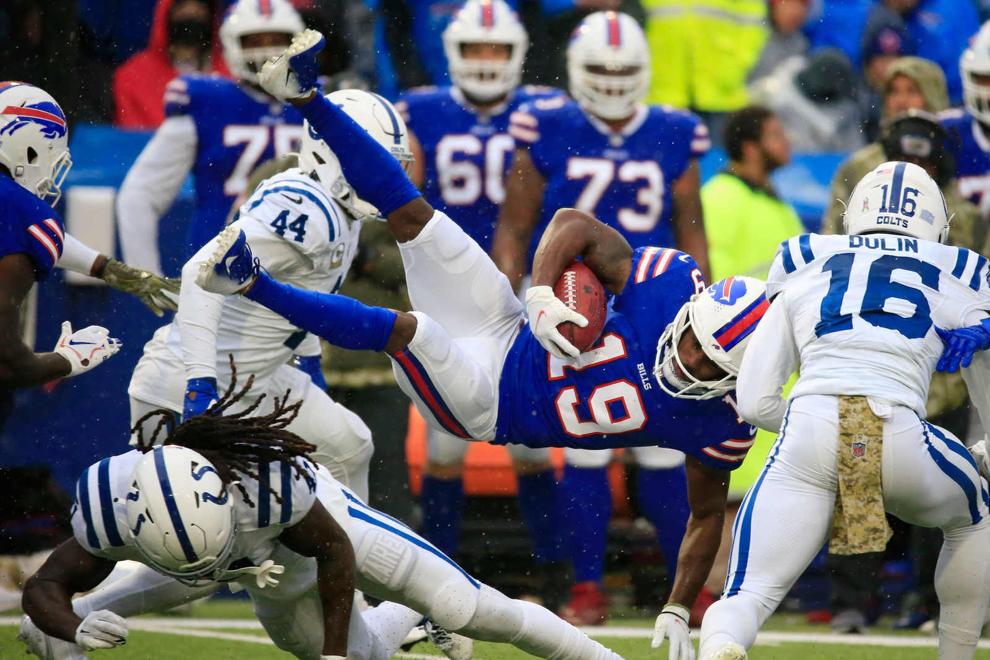 Knox protects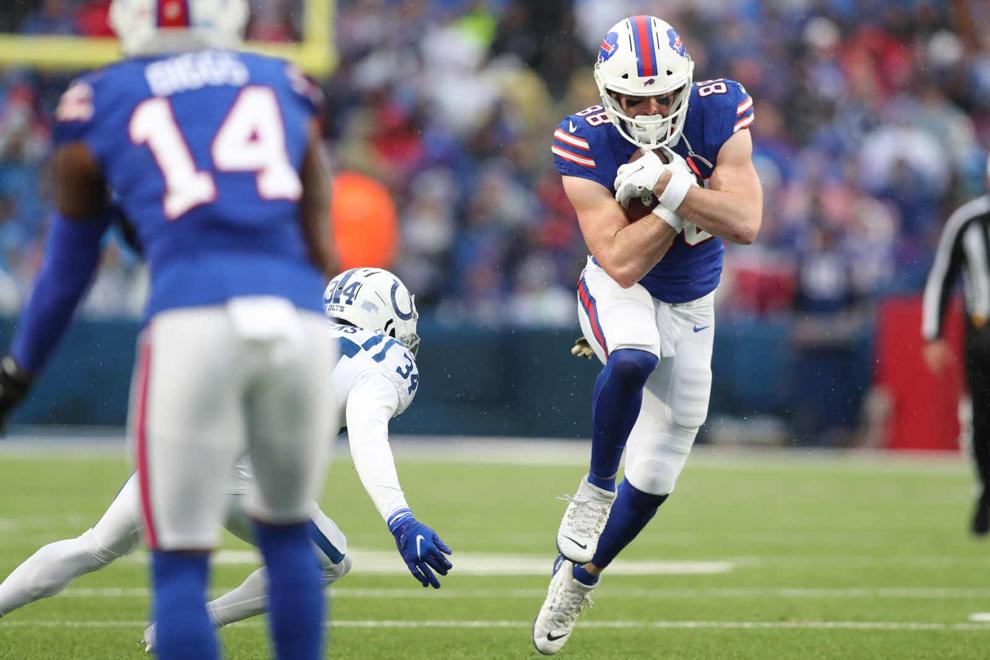 Tough day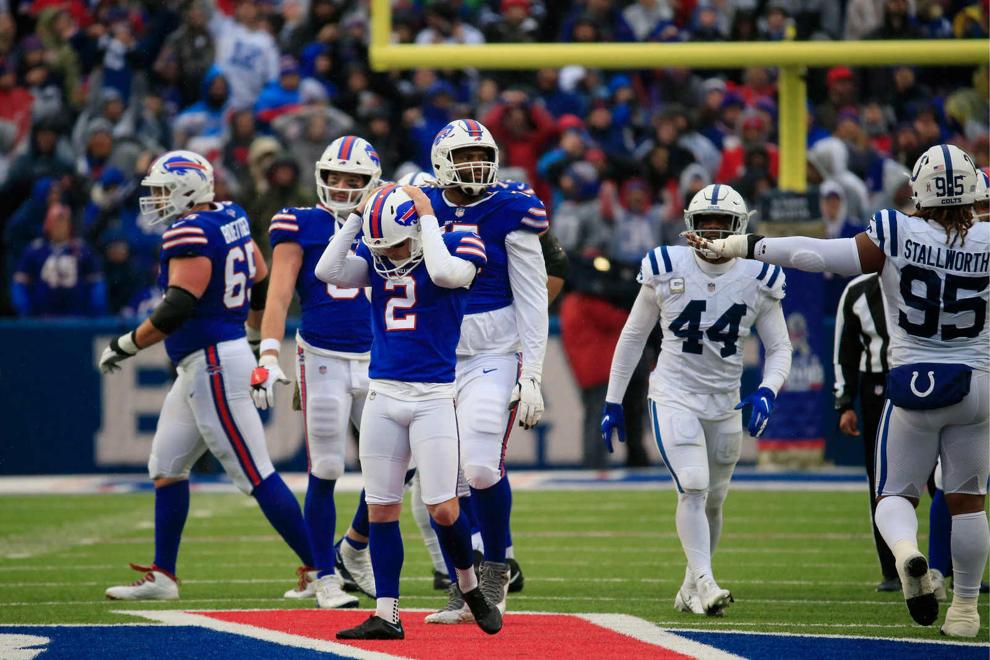 Indie protects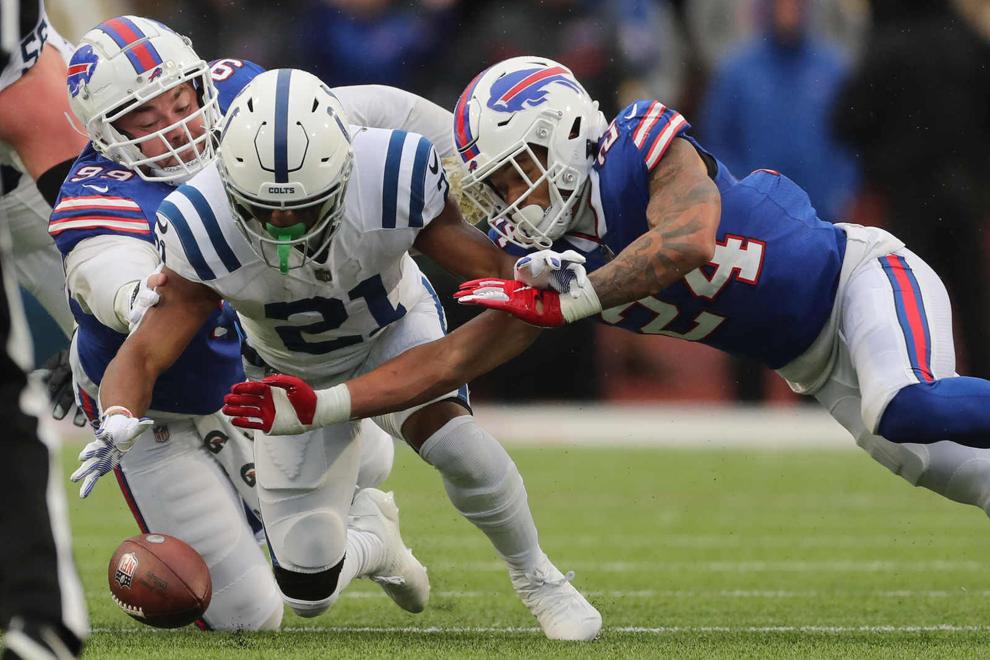 Singletary slips away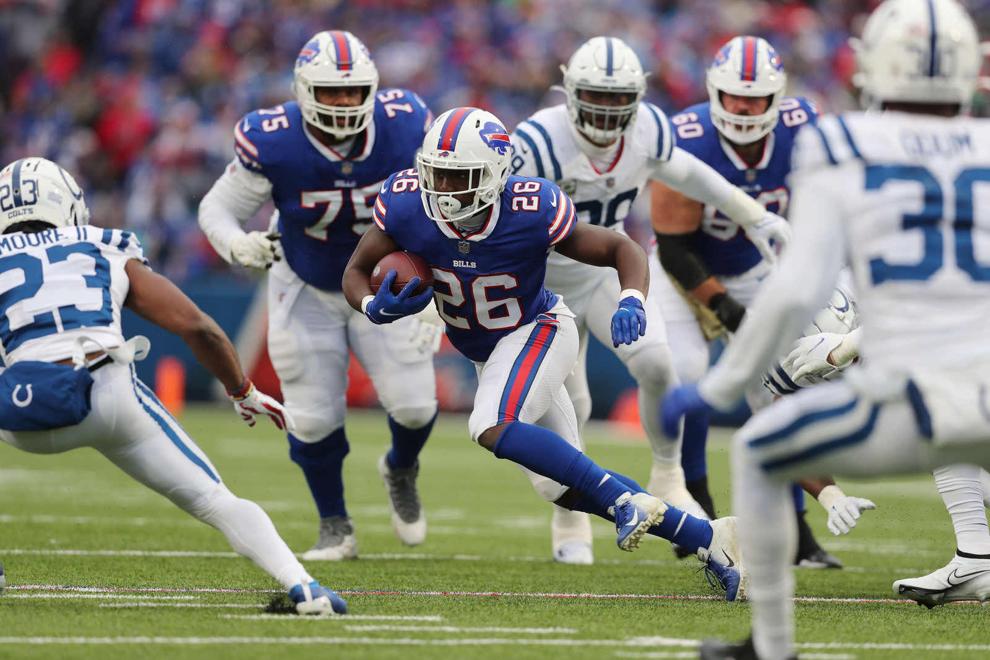 Pressure on Wentz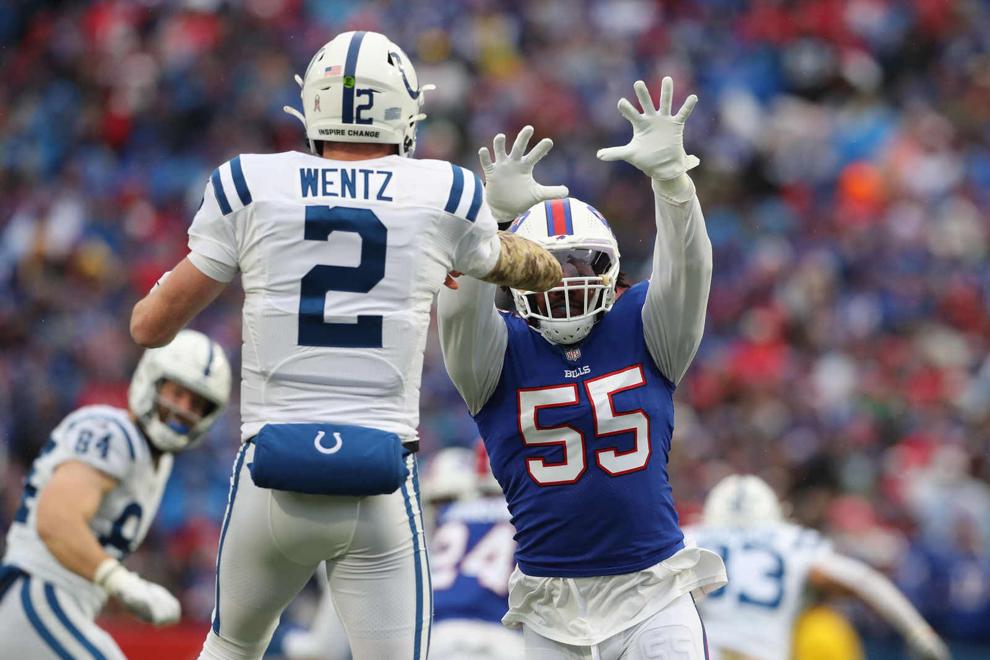 Three more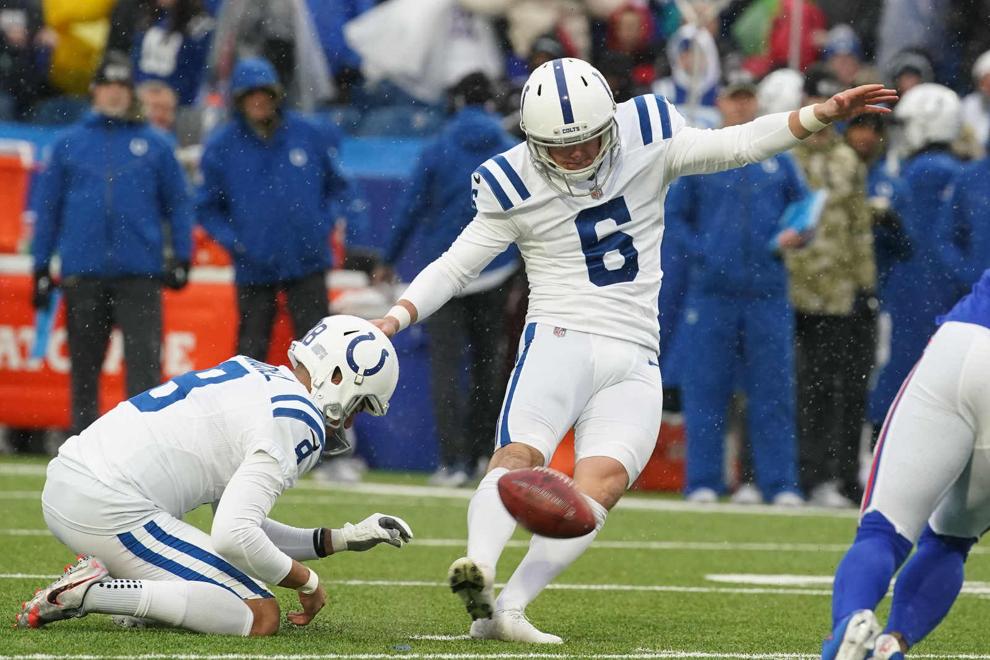 Oliver sacks Wentz
Chasing Taylor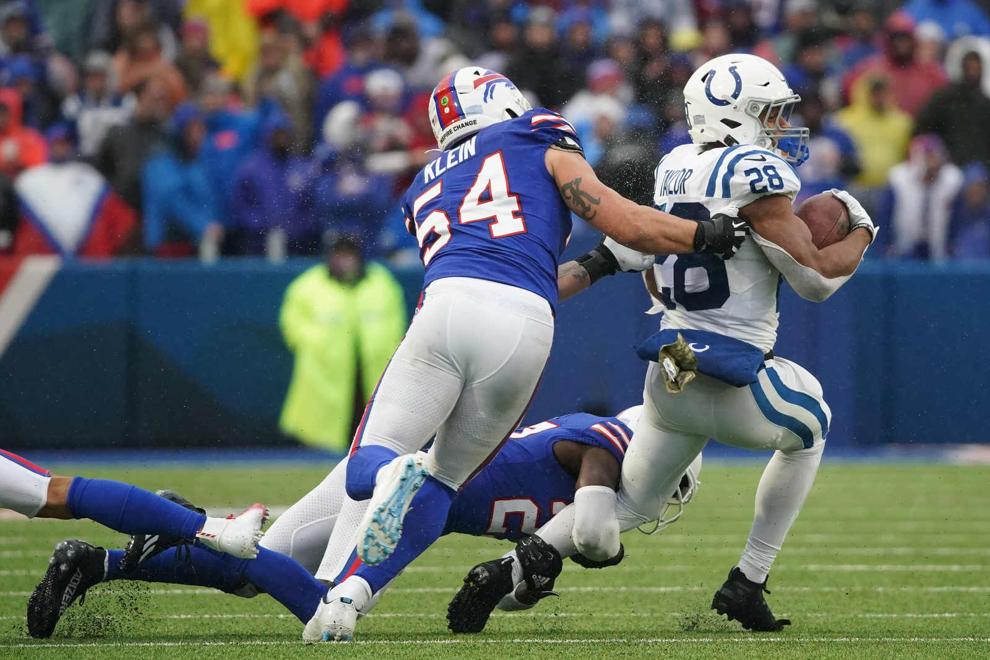 Big run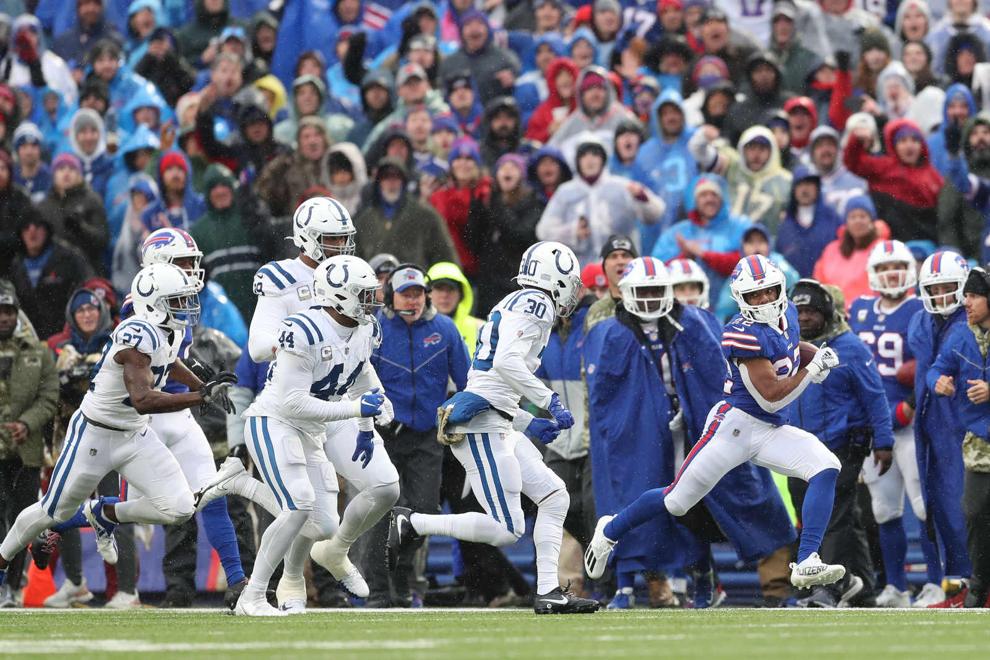 Breida streaks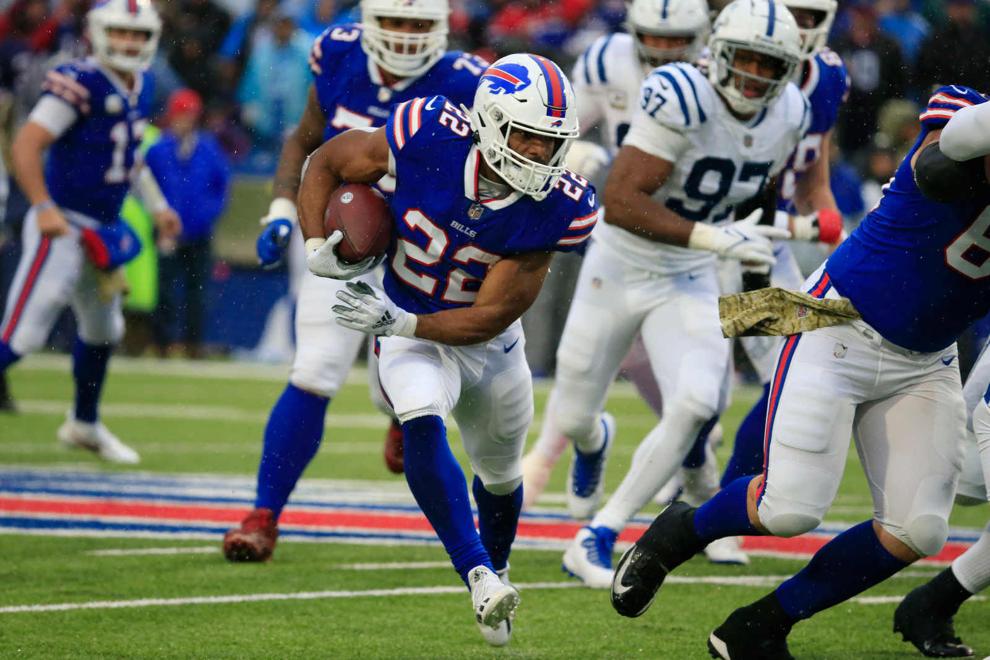 No good, again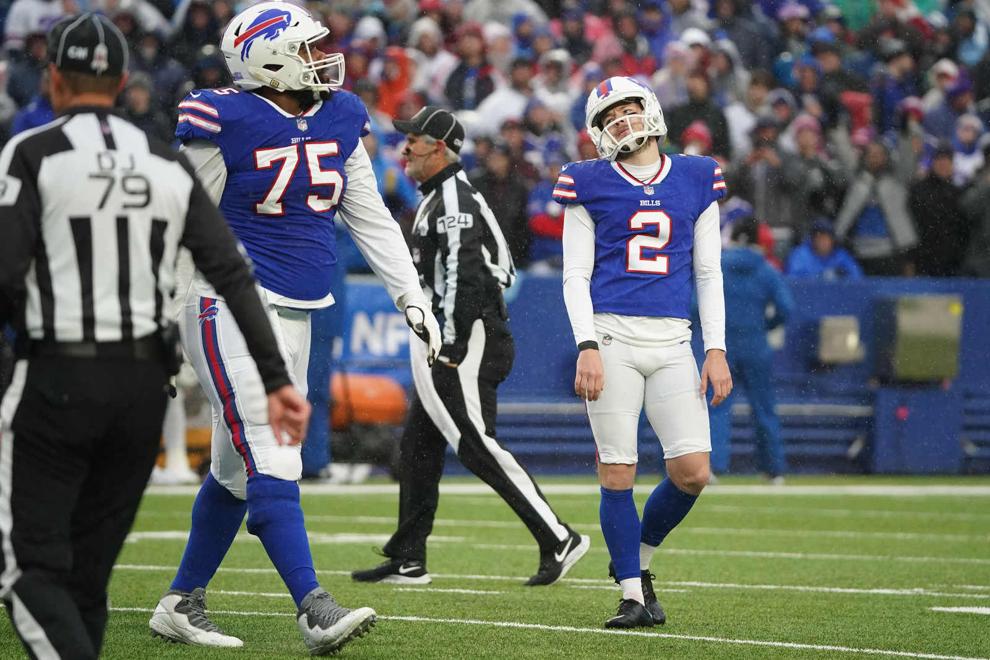 Like a rolling stone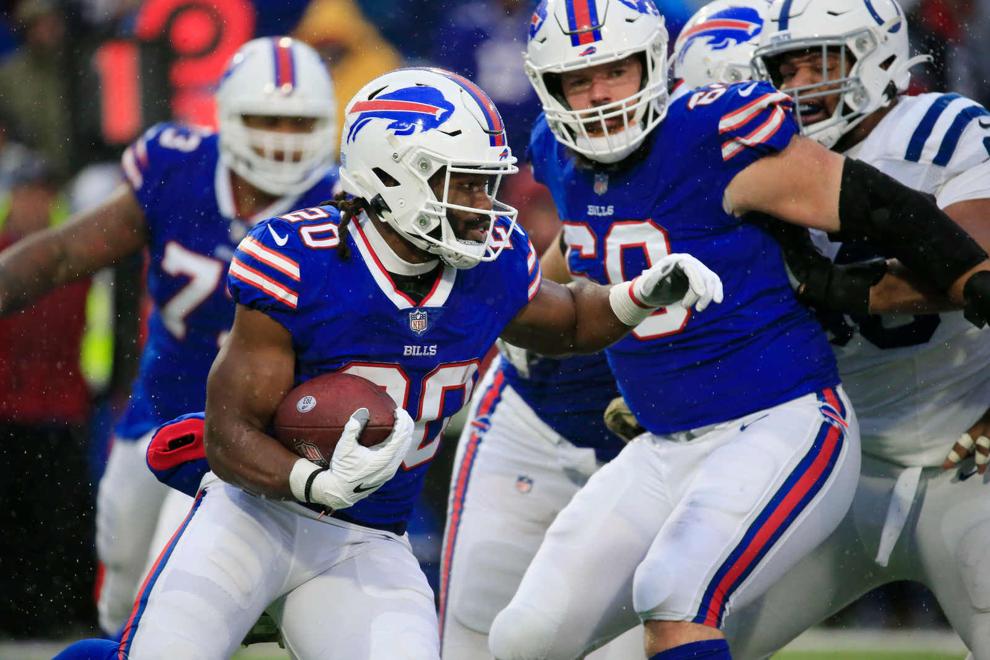 Picked off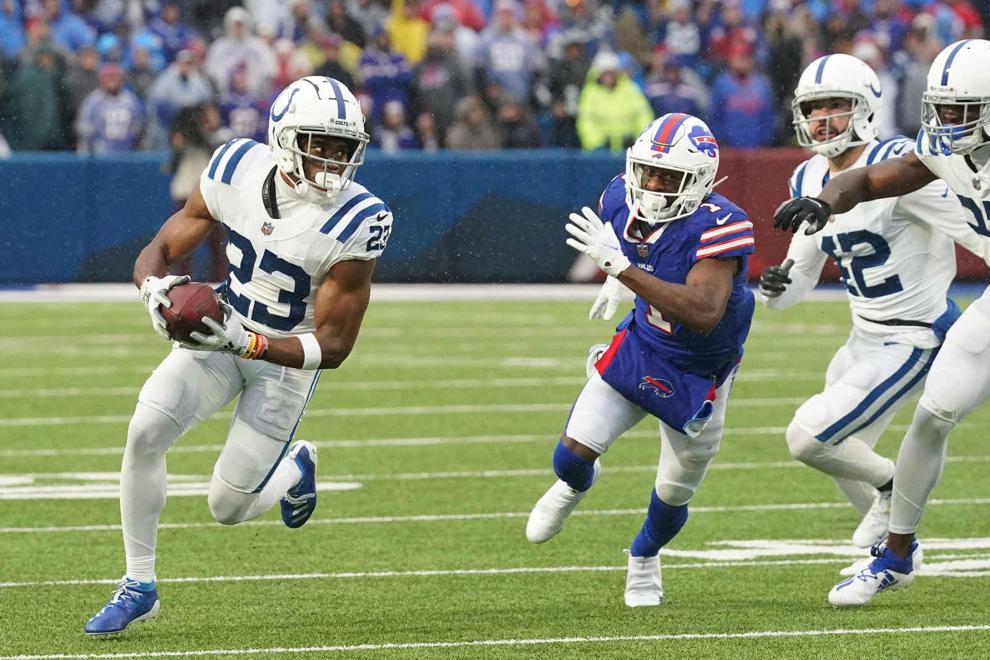 Too little, too late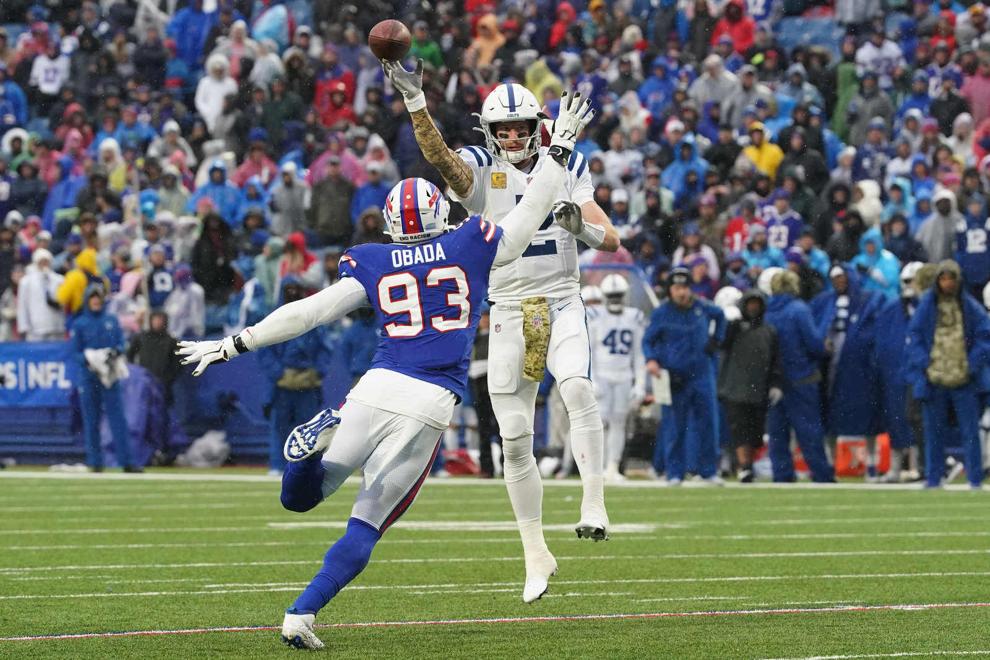 Big game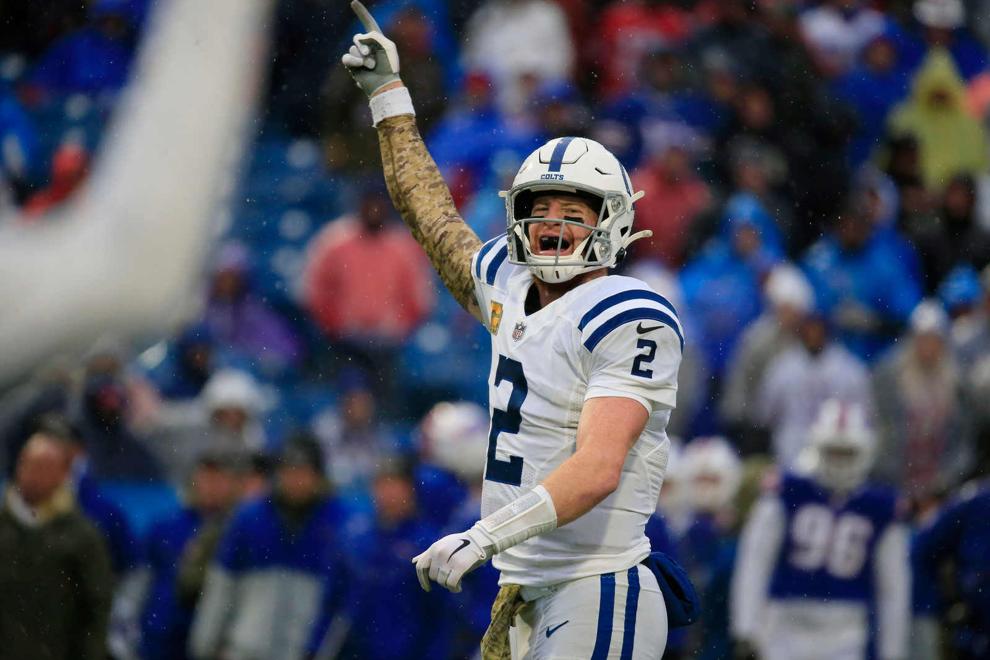 Nowhere to go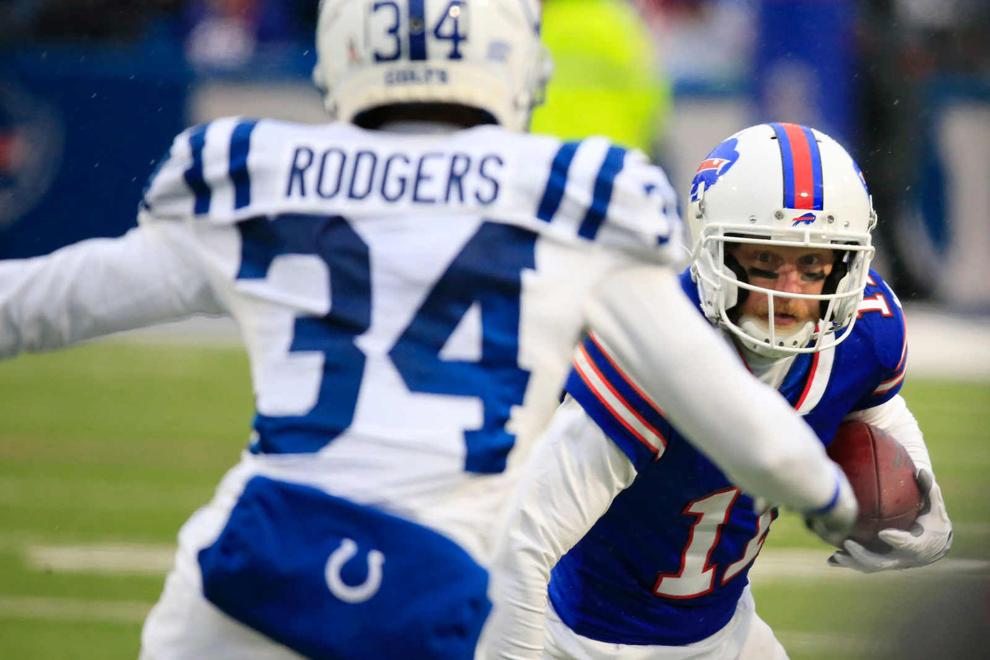 Passing the pigskin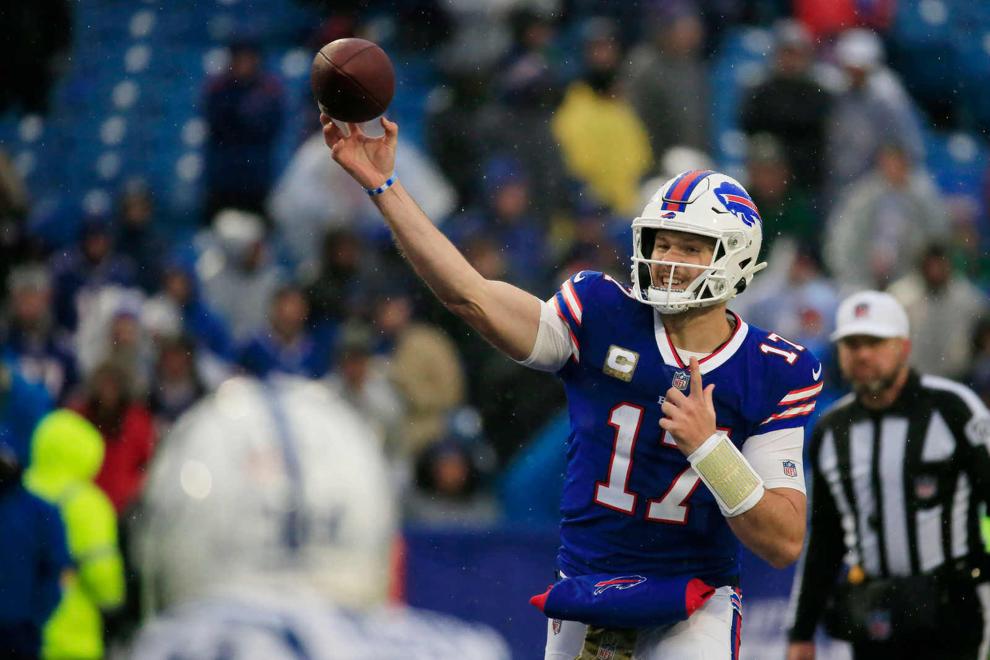 Bad day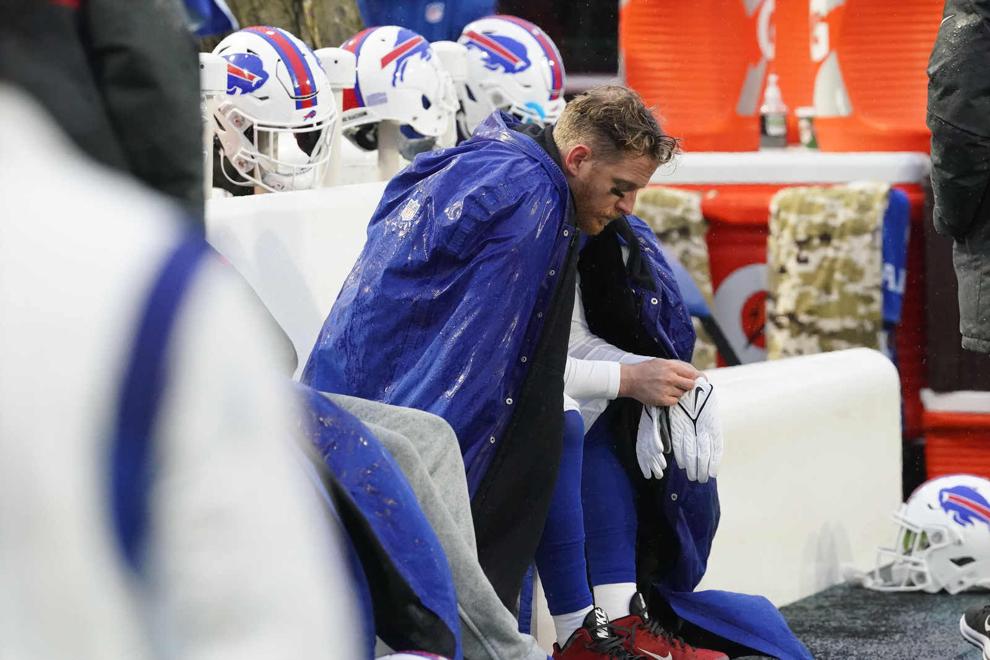 "Terrible feeling"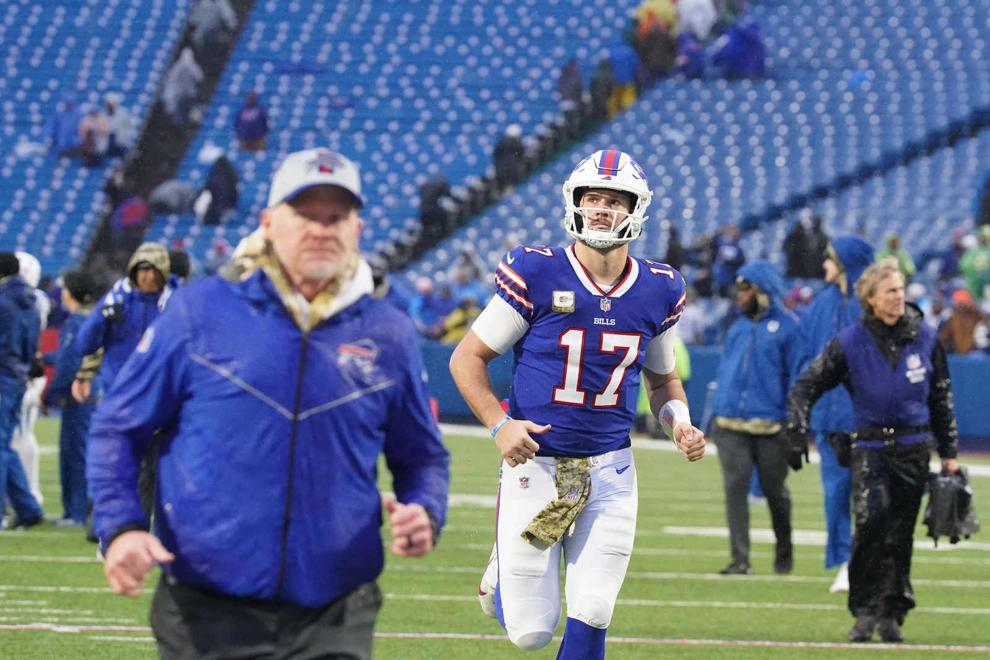 Watch now: Bills coach McDermott talks about loss to Colts