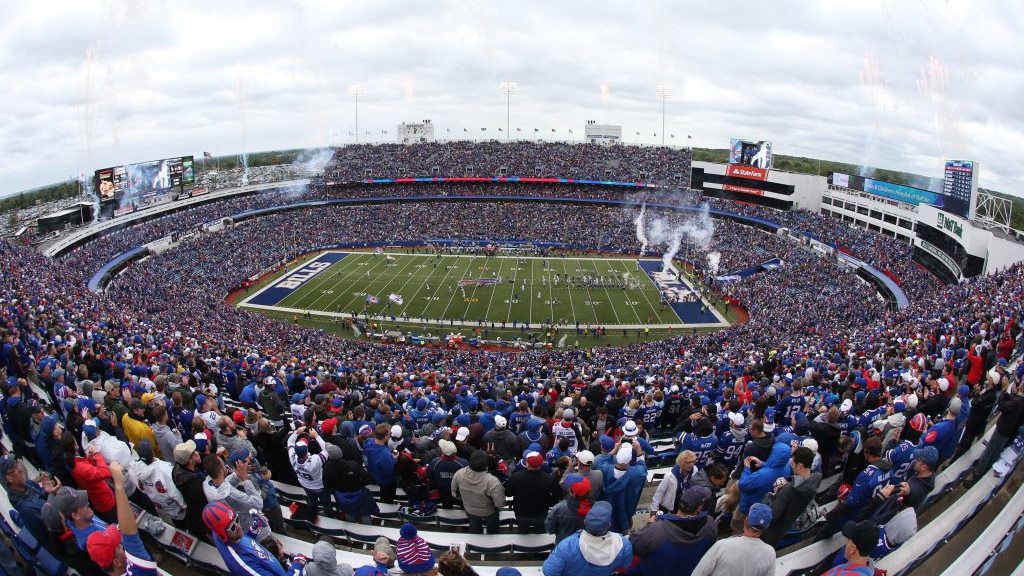 Here's a look at stories from around the NFL on Thursday, Aug. 31.
It can be difficult to decipher which teams see a quantifiable home-field advantage and which teams are simply good, but ESPN's Bill Barnwell undertook that task, looking at seasons back to 1990.
The Bills scored well on Barnwell's list, finishing fifth behind the Seahawks, Packers, Ravens and 49ers.
NFL coaches are not exactly forthcoming with most injury news. Why don't they tell the truth?
"The coach is not trying to mislead his team's fan base or reporters. The purpose is to not reveal anything to an opponent," Dr. David J. Chao, known on Twitter as ProFootballDoc, writes for the San Diego Union Tribune. 
Chao makes a good point: If you can notice something from your couch, how much do you think a team's professional scouts can pick up from watching film?
Steelers general manager Kevin Colbert agreed to an extension Thursday that will keep him with the team through 2020 – the same year coach Mike Tomlin's latest contract extension runs through.
"Are you aware, Bud, why I'm not at practice? I'mma need 17, cuz 26 is savage," Bell raps in response to teammate Bud Dupree, seeming to indicate he wants $17 million.
Dupree, whom Bell refers to as "Air Bud," responded with a rap of his own: "Air Bud you? Yeah, Air Bud me. When you get back to practice, the Steelers gonna make you apologize on national TV."
Bell responded sarcastically to Colbert's news.
Former NFL lineman Geoff Schwartz shares tips on how to learn more from watching football in this piece for SB Nation.
This is a really interesting piece if you'd like to learn more about what all the pre-snap movement means.
5. An update on Chad Kelly.
With first- and second-stringers expected to play sparingly in tonight's Bills-Lions preseason finale, some may be wondering if that also means St. Joe's grad Chad Kelly will see extended time with the Broncos.
Unfortunately for Kelly's Western New York supporters, that won't be the case.
Kelly has been limited by the wrist injury he suffered on his pro day, which ultimately required surgery. Most Broncos sites expect Kelly to be placed on the injured reserve, effectively making 2017 a redshirt season for him. The most optimistic scenario would see him placed on the Physically Unable to Perform list, which would keep him out for at least the first six weeks.
Trevor Siemian is the starter in Denver, followed by 2016 first-rounder Paxton Lynch and undrafted rookie Kyle Sloter.
Be the first to know
Get local news delivered to your inbox!