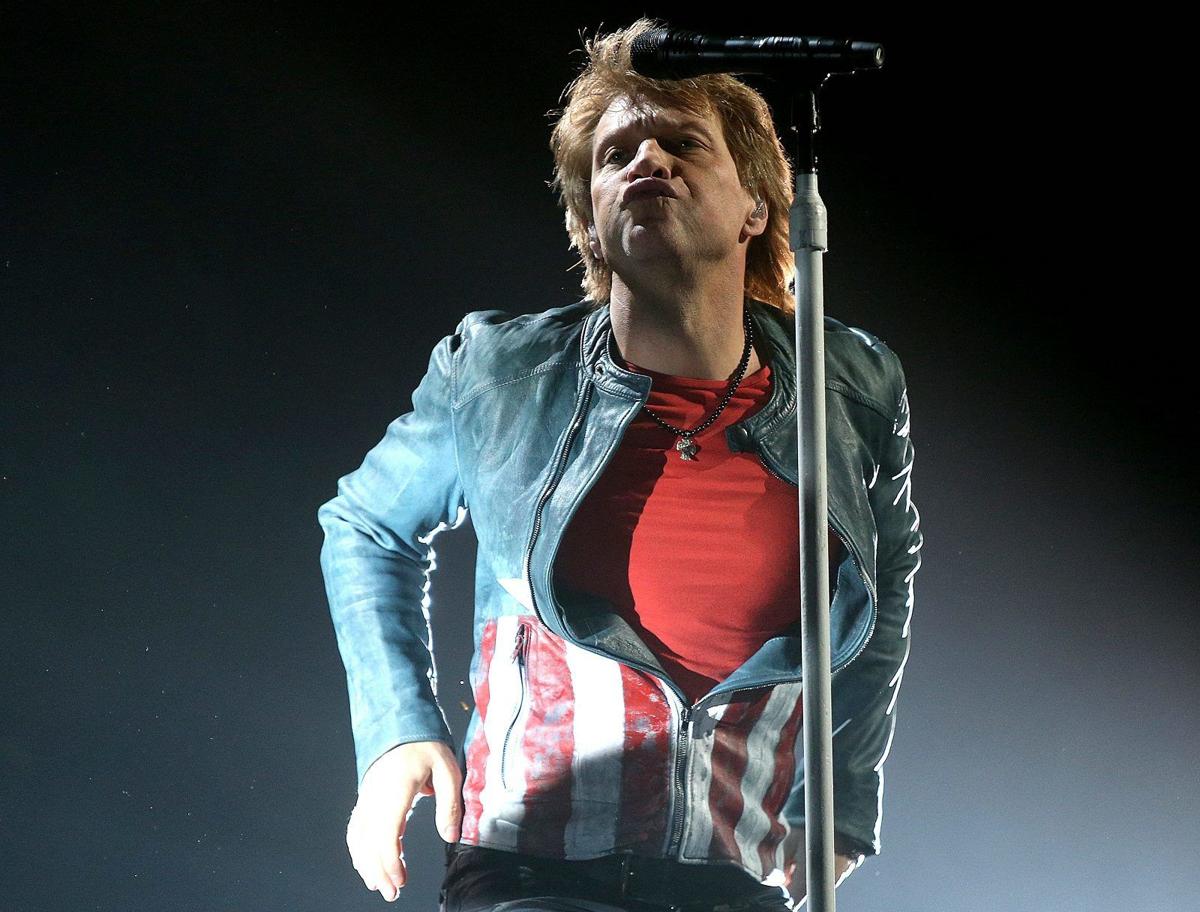 May we call you that? What? It's Mr. Bon Jovi, you say? OK. Got it.
Owners of major professional sports teams, as a rule, like being called Mister. Not that you own such a team, of course. But you did try to buy one.
"I won't ever go back to the city of Buffalo," you told GQ. "You will never see my face in Buffalo ever. I have knocked it off the map."
There was a time when we would have said, "Great. You're not welcome here anyway."
But that time is not now. The truth is, we owe you an apology.
You've long said that if you and your partners had bought the Buffalo Bills, you would have kept them in Buffalo. We didn't believe you. Truth to tell, we still don't.
But here's the part where we feel the need to apologize. We got snookered by Michael Caputo, the political operative from East Aurora. He put together that so-called grassroots fan group, 12th Man Thunder, which collected signatures on petitions and distributed posters to bars that declared them to be Bon Jovi-Free Zones.
People ate up that story as if it were a real thing, instead of something cooked up by Donald Trump, another guy trying to buy the Bills. (Whatever happened to him?) Caputo is the one who admitted years later that Trump bankrolled the anti-Bon Jovi campaign. You'll love this: The term of art for paid-for campaigns that profess to be grassroots is "Astroturfing" – as in the original surface at the stadium formerly known as Rich.
Rich is what you have to be to buy an NFL team. Trump bid a cool billion. You and your partners from, ahem, Toronto (hence our suspicion) put up $1.3 billion. And Terry and Kim Pegula bought the Bills for $1.4 billion.
Personal story: My daughter got married in 2014. We had a DJ play music at the wedding reception, on the Fourth of July, in a venue overlooking the Potomac River and the fireworks over the National Mall. I told the DJ under no circumstances could he play any Bon Jovi; if he did, he wouldn't get paid.
(My wife pointed out that if the DJ had played some Bon Jovi songs, I wouldn't have known, because I don't know any. Which is true. I guess I should apologize for that, too.)
You told Howard Stern on his radio show a couple of years ago that Trump was an "evil genius" for pulling off that dirty trick (with the help of Caputo, a onetime associate of Roger Stone, that noted dirty trickster with a political pedigree reaching from Richard Nixon to the current resident of the White House).
"It's genius what (Trump) did because he was taking out a serious candidate to buy the team and then hope that he would get it at a bargain price," you told Stern. "But we were as real as real got and, you know, I'm brokenhearted because I would have loved it and what we would've done in Western New York. And people don't realize, I was really going to get a house there. I was going to move there."
You said you were going to be one of us. And now you say you're never coming back.
Even more, you say that you have knocked us off the map. It's kind of funny you would put it that way. It is exactly what we were afraid of – getting knocked off the map of NFL cities. But here we are, years later, with the Bills at 4-1 and getting ready to play at home on Monday night against the defending Super Bowl champ Kansas City Chiefs. Which means, for the Buffalo Bills, it's "Never Say Goodbye."
See, I cheated and looked up your songs. The one I recognized right away is "Livin' on a Prayer." I've heard that one at weddings many times. We didn't play it at my daughter's, of course. We played "Shout," the Bills' version. Brought down the house, too – as it always does.
And for that, Mr. Jovi, we offer no apology.