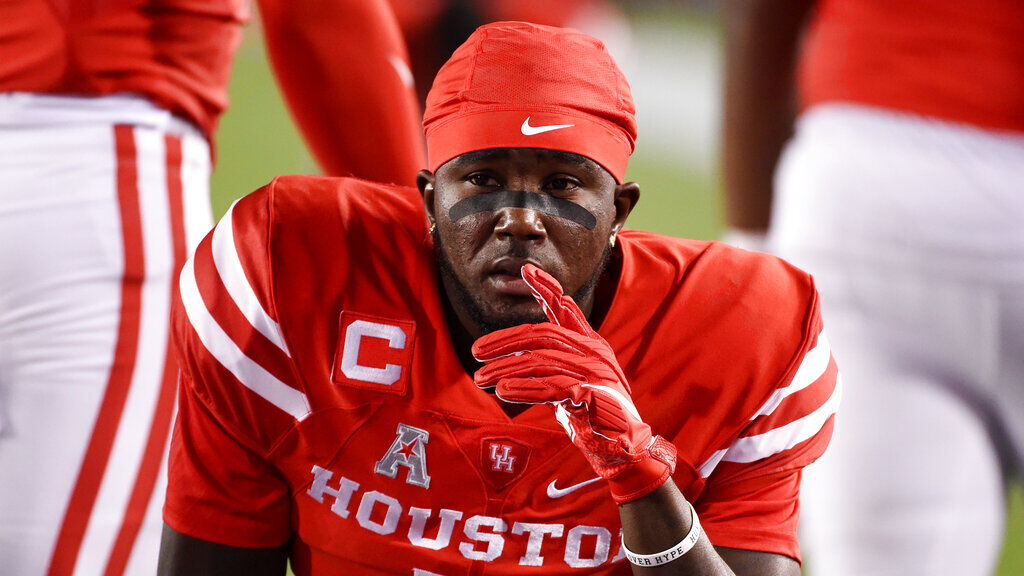 Here are five things to know about Houston wide receiver Marquez Stevenson, selected by the Bills in the sixth round, No. 203 overall, on Saturday: 
The numbers: Finished his college career with 22 touchdown catches (tied for sixth in program history) and 2,269 receiving yards, which ranks 13th in program history. He seems most comfortable in the slot, meaning he will have the opportunity to learn from Cole Beasley. At 5-foot-10, Stevenson has been compared to a larger version of Isaiah McKenzie. He also had 26 carries for 231 yards and two scores.
Kick returner:  Returned 34 kickoffs for 889 yards and three touchdowns. His two kickoff return touchdowns in 2019 led the American Athletic Conference and was tied for second in FBS.
Early injuries: A three-star recruit out of high school, Stevenson got off to a slow start in college thanks to injuries. He suffered a broken collarbone in preseason camp. When he returned, he played in only two games before a series of injuries ended his season. The following spring, he had a torn ACL in spring practice and missed the entire 2017 season. His breakout came in 2018 when he was second in the American Athletic Conference with 75 receptions and third with nine touchdowns.
"Speedy": As far as nicknames go for a wide receiver, that is not a bad one to have. He ran the 40-yard dash in 4.45 seconds at his pro day and finished the three-cone drill in 6.76 seconds. He ran track for the first time in 2015 as a high school sophomore. "Marquez is what I call football fast. He ran track for the first time last spring and he did all right on the relays," Northwood High School (Shreveport, La.) coach Jim Gatlin said in 2015. "He hasn't mastered getting out of the blocks, but if you want to him to go catch someone on a relay, he can do that." He also doesn't lack confidence, saying his playmaking ability is "second to none."
Louisiana made. Stevenson is from Shreveport and says the opportunity to be around Shreveport natives Tre'Davious White, Morris Claiborne and Greedy Williams had a big influence on him. "Having them tell me what they could have done better or what they could improve upon through the process has been big," Stevenson told The Draft Network recently. "Terrace Marshall Jr., Robert Rochell, we're all from the same city, so we talk a lot about everything going on."