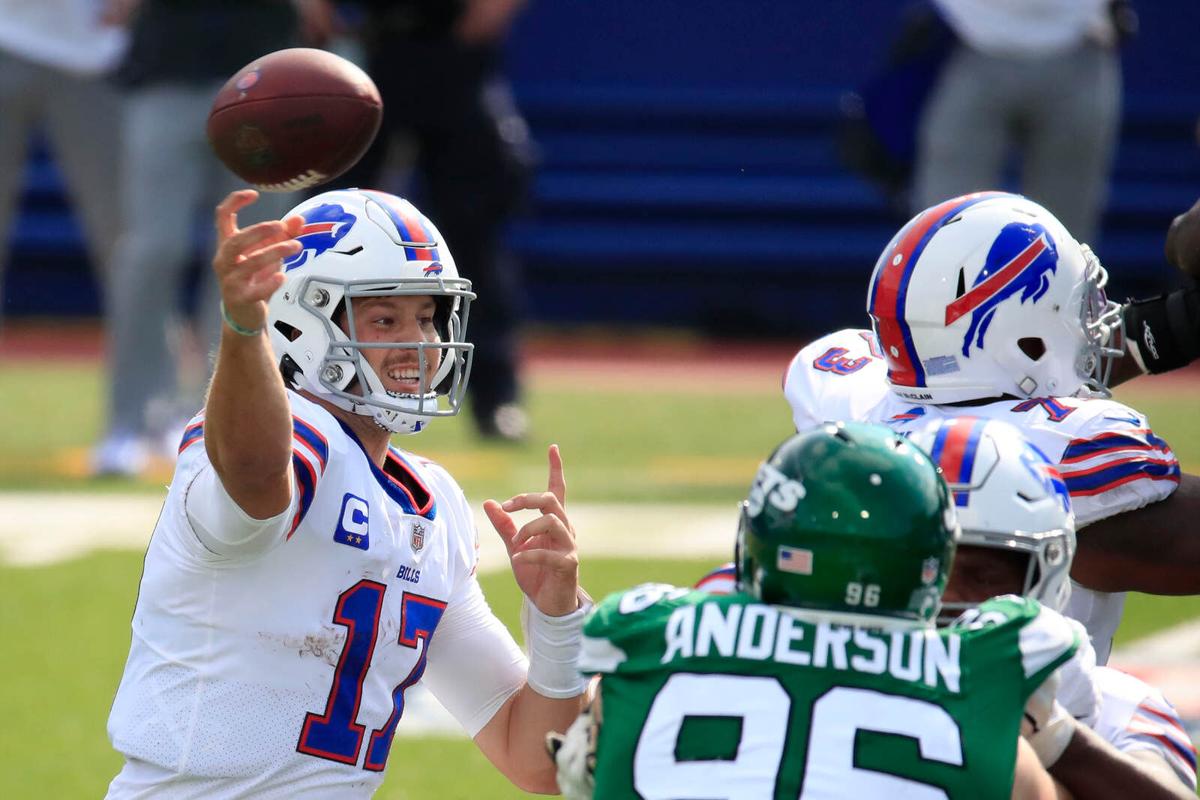 Buffalo Bills quarterback Josh Allen broke through with the long-awaited and much-anticipated first 300-yard passing game of his career.
Here five things you need to know:
1. The numbers. Allen threw for 312 yards on 33 of 46 with two passing touchdowns in the 29th game of his NFL career. His passer rating was 104.6 and he had 59 rushing yards and another touchdown.
Allen had two 300-yard passing days in 27 games at Wyoming. His last was a 328-yard effort against FCS Gardner-Webb in Week 2 of the 2017 season.
2. What he said. "It's one of those stats that doesn't really matter," Allen said. "The only stat that matters is the points on the scoreboard, if we have more points than the other team. ... "I'm happy that we won the game. I'm happy the way we won it, some early adversity. ... Overall, our guys did what they were asked to do. ... Lot to work on and lot to grow from. I expected things to hit the fan in Week 1 at some point with no preseason. We left a lot out there. We know that."
3. Remember when. Allen became the first Bills quarterback with a 300-game since Tyrod Taylor in Week 16 of the 2016 season.
Taylor was 26 for 39 for 329 yards and two touchdowns in a 34-31 win by the Dolphins on Dec. 24, 2016. The caveat is that game went into overtime. Taylor was 4 for 6 for 48 yards in the extra session.
So, go back a bit further. The last Bills' QB with a 300-yard passing game in regulation was Kyle Orton, who threw for 329 yards in a 26-24 loss to the Raiders on Dec. 21, 2014. Orton was 32 for 49 with three touchdowns and two interceptions.
4. Streak. According to NFL Research, the drought, dare we say, is a streak of 49 games and 1,359 days. That is the longest since the Bills went 59 in a row from Week 12 in 2006 to Week 7 in 2010. From 2006 through 2019, the Bills had just 13 games of 300 passing yards, with seven by Ryan Fitzpatrick, three by Orton, two by J.P. Losman and one by Taylor.
5. The long view. The Bills have 26 games in franchise history with 300-yard passers. The Saints have the most with a whopping 113 yards. 
Allen in all alone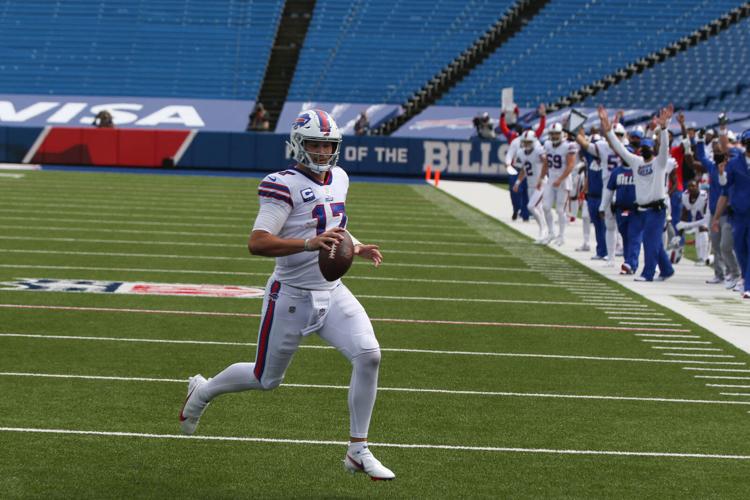 Allen fumbles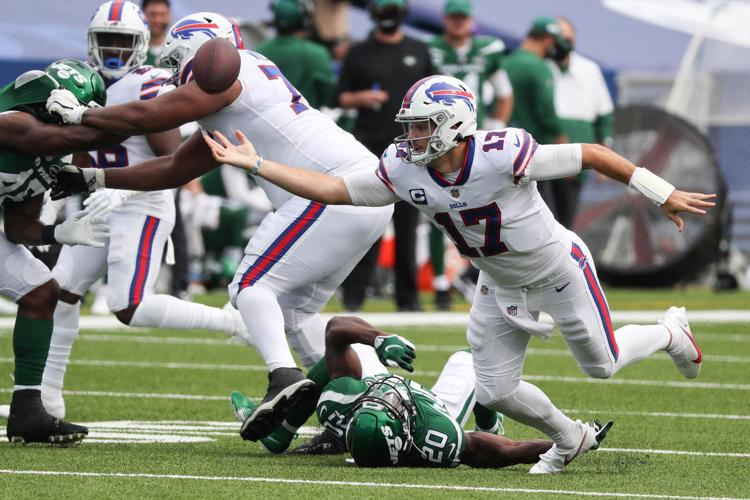 Brown goes up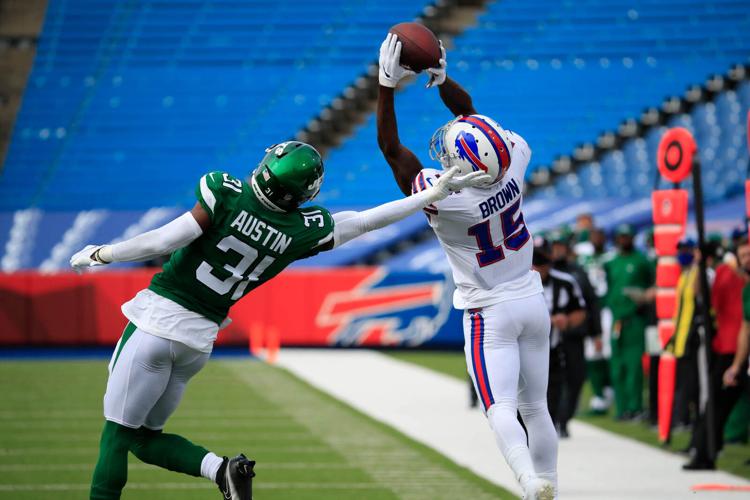 Allen out of bounds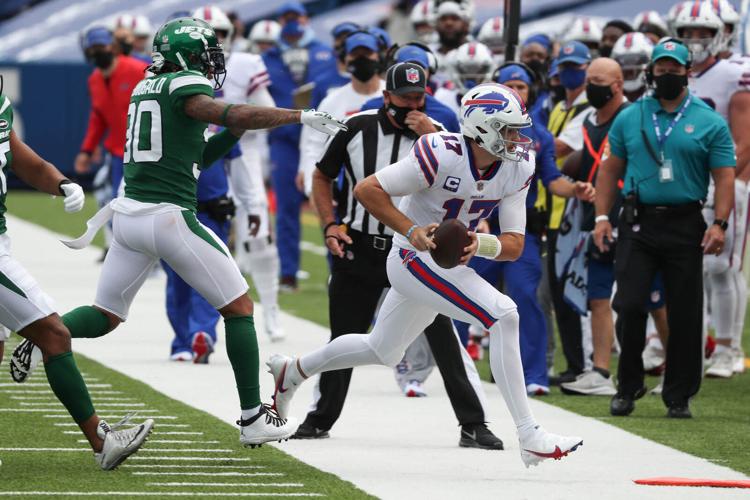 Milano intercepts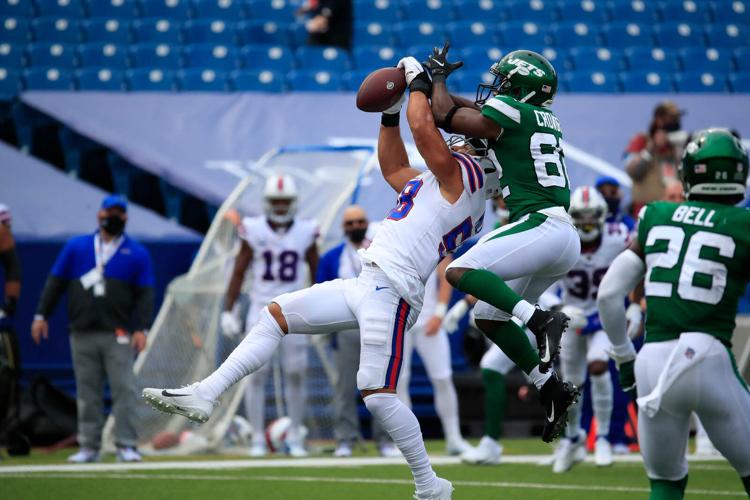 Coach McDermott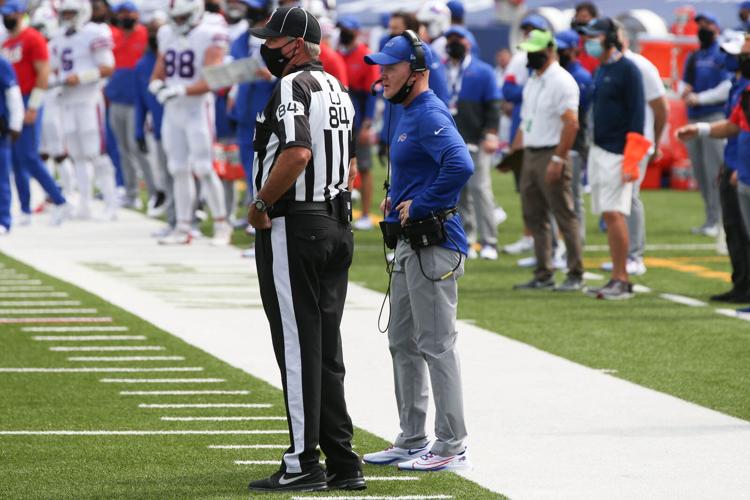 Knox up the middle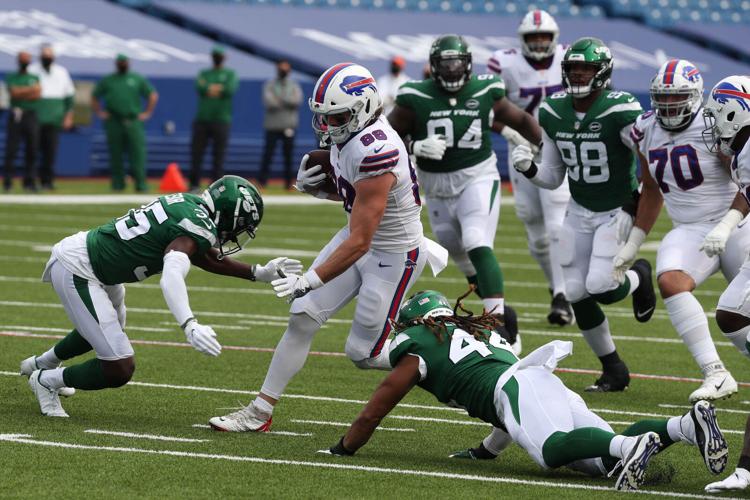 Allen passes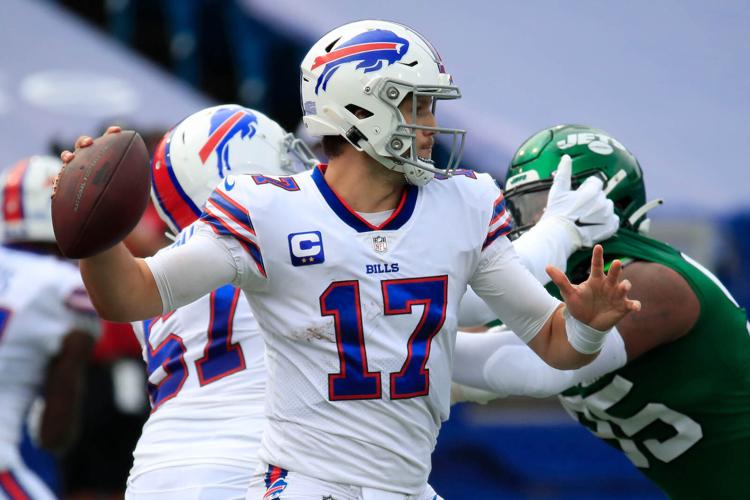 Moss scores a TD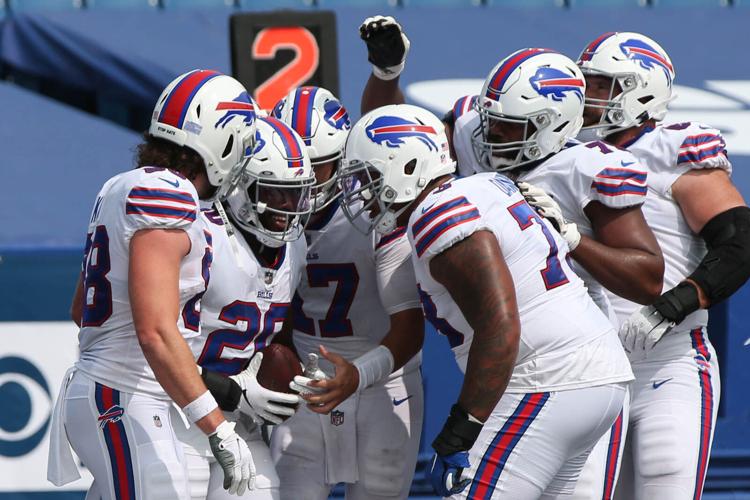 Darnold in the pocket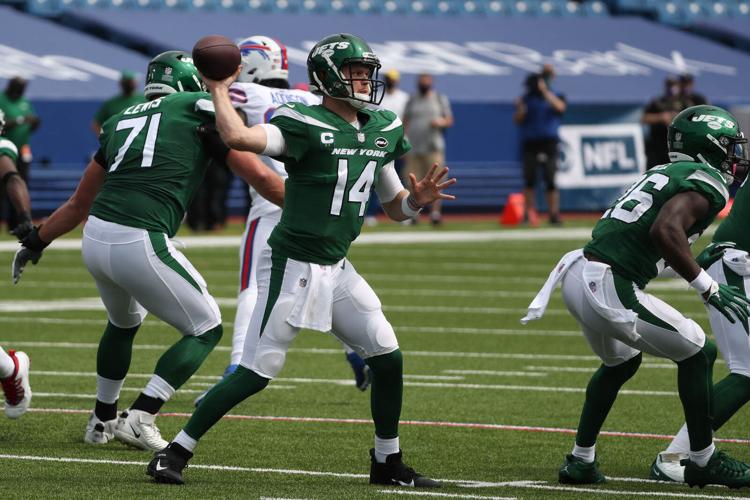 Bell contained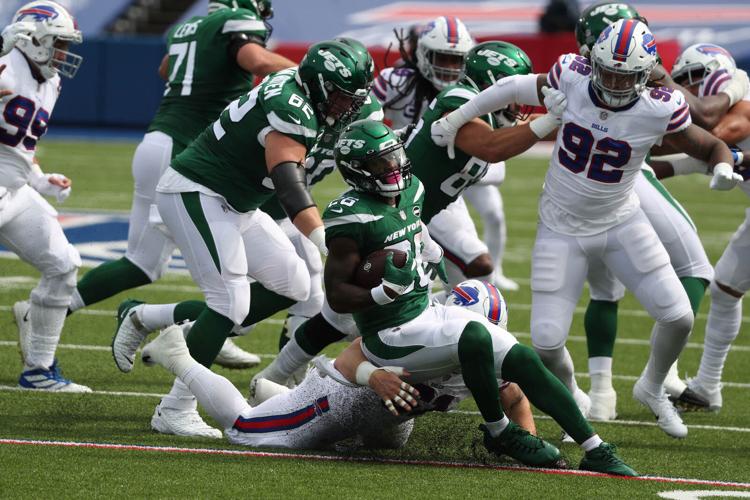 Allen on the run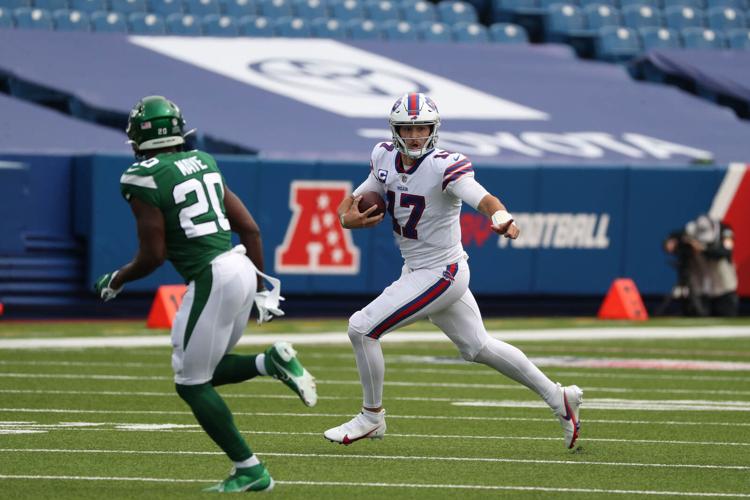 Brown into the end zone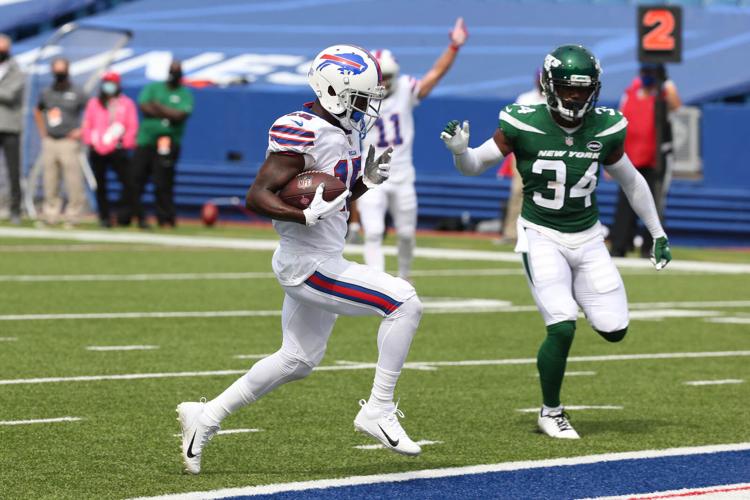 Brown brings it in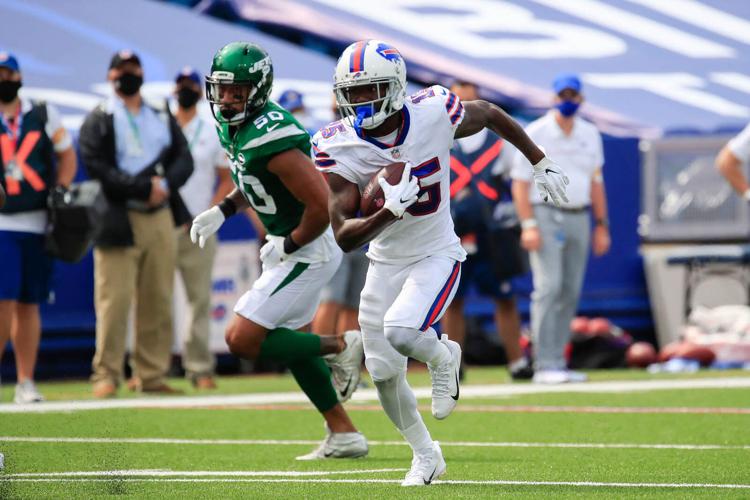 Allen to Brown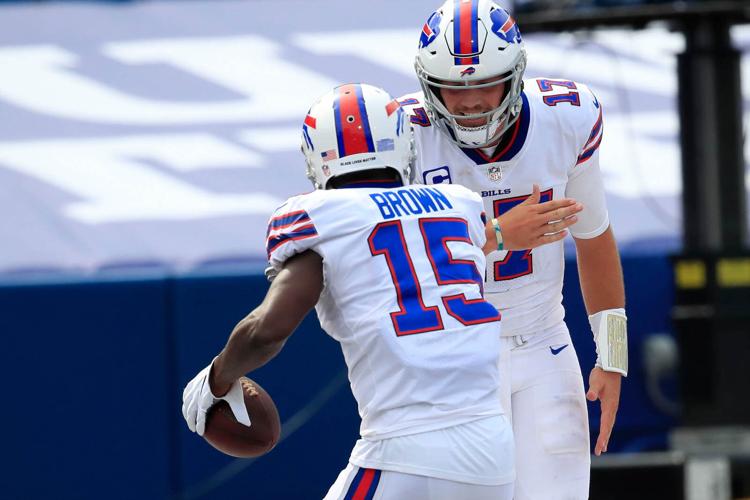 Dancing in the end zone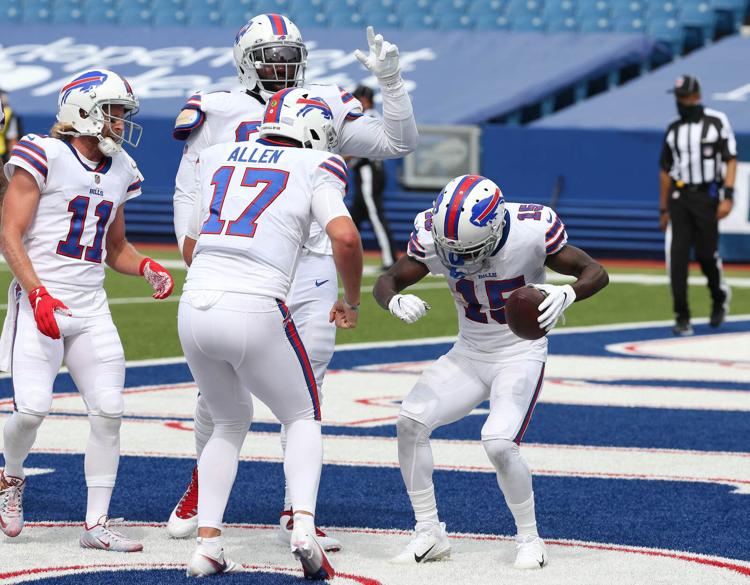 Empty stands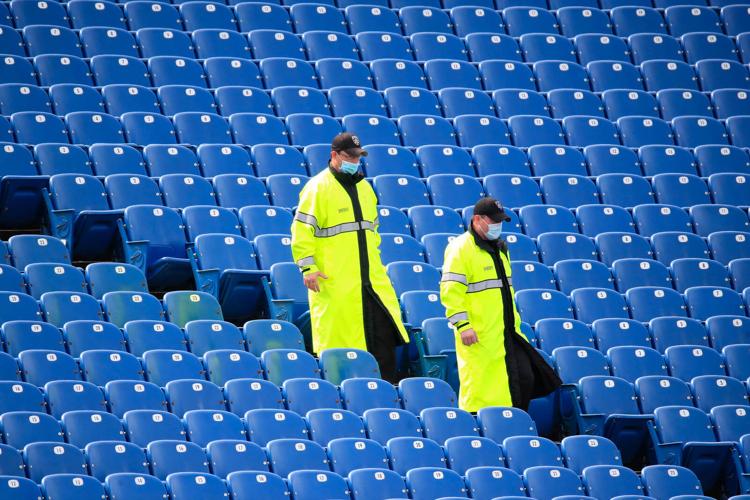 Murphy sacks Darnold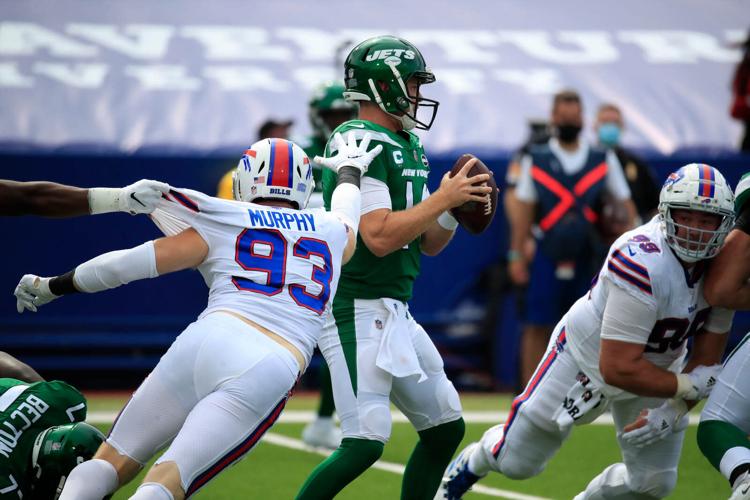 Singletary up the middle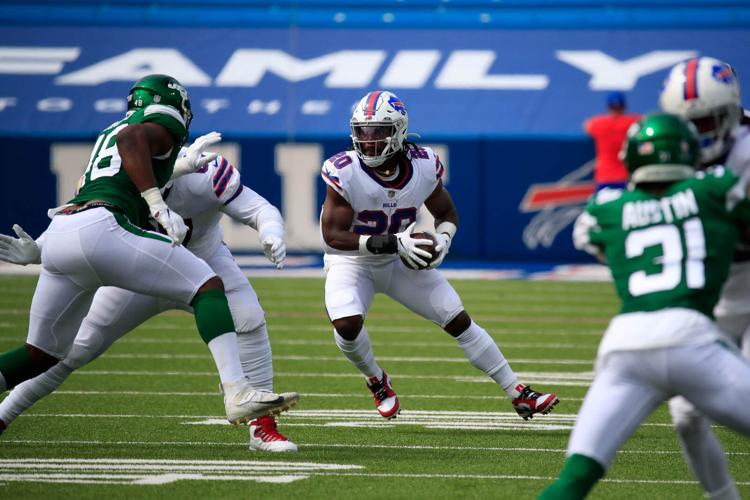 Allen sacked hard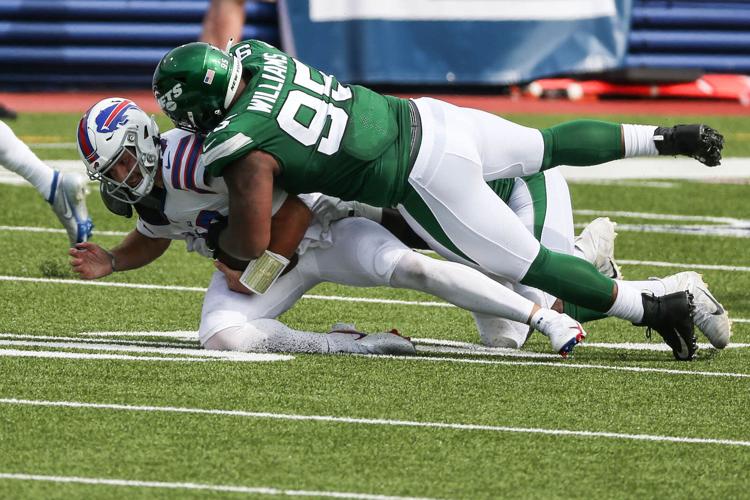 Singletary fights for yards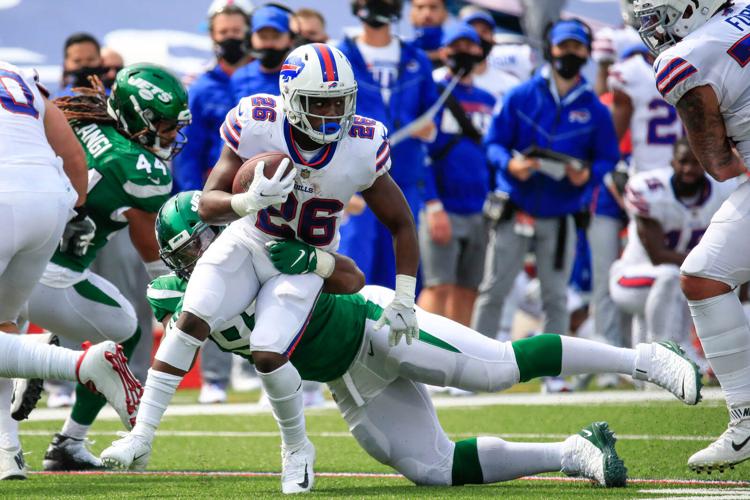 Upper deck view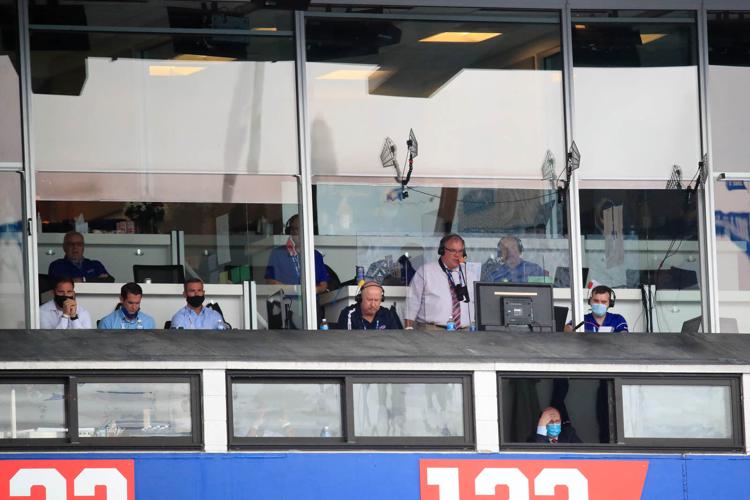 Allen goes high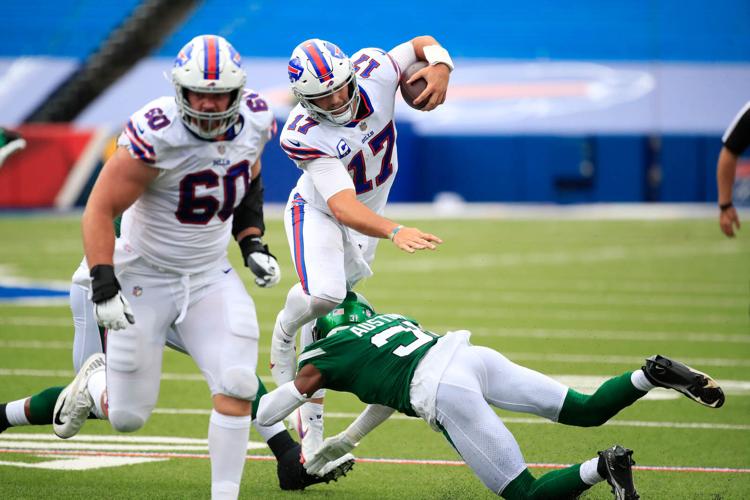 Bass on the board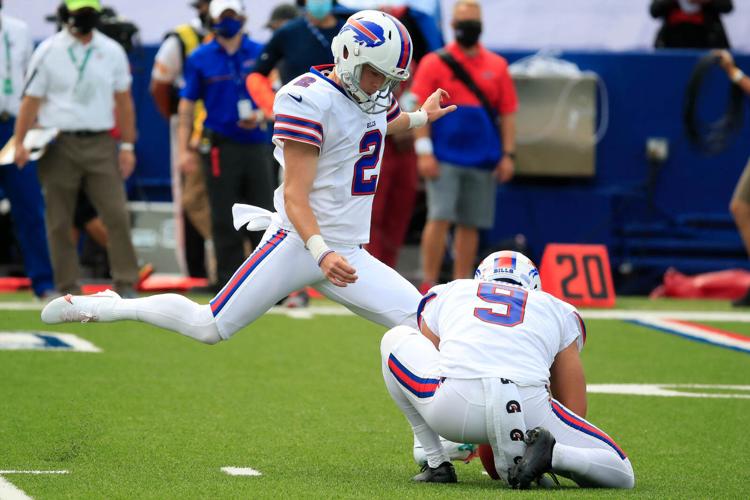 Former Bills coach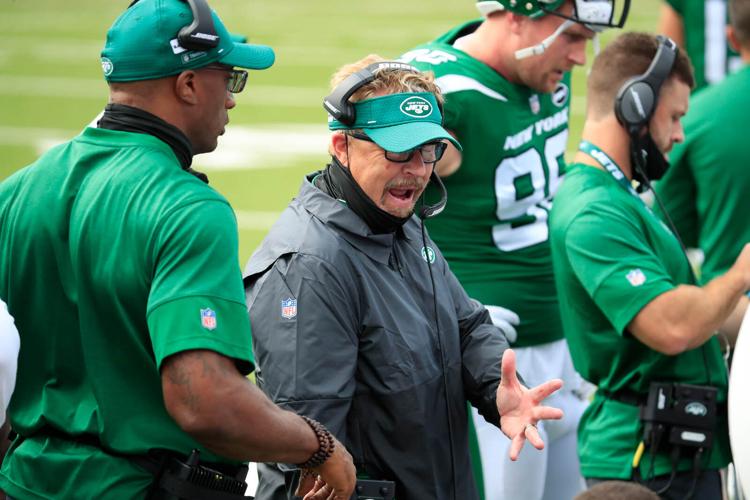 McKenzie makes a move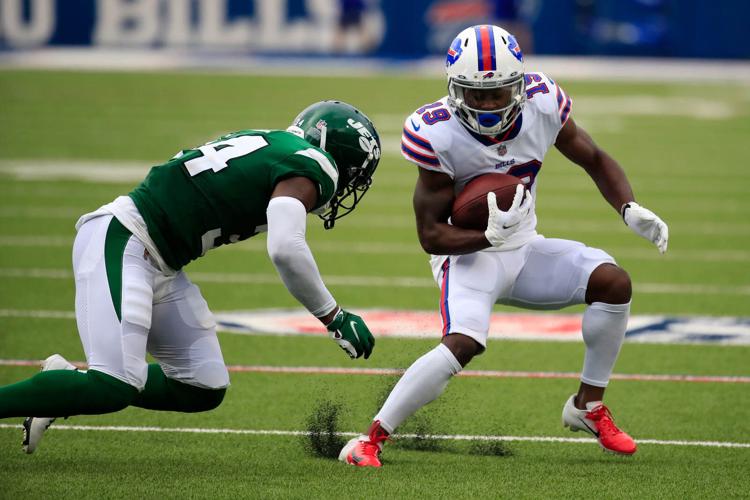 Allen stretches out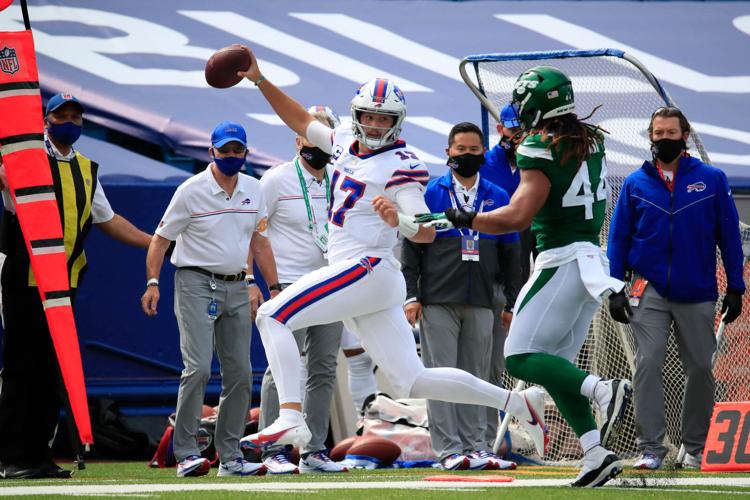 Empty stadium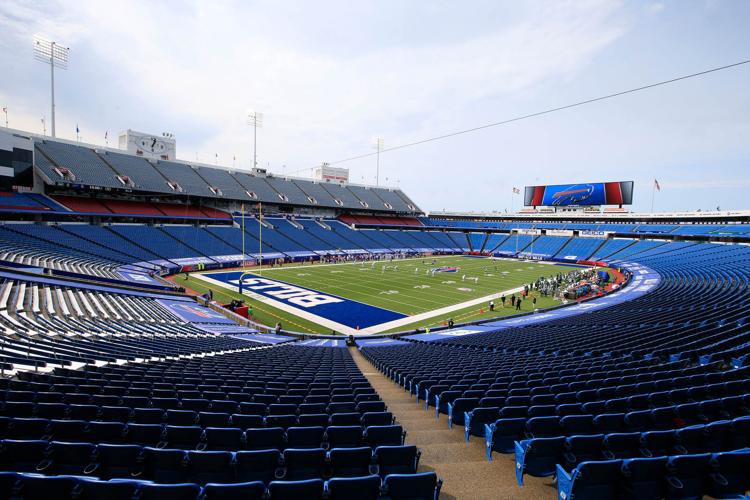 Davis up the sideline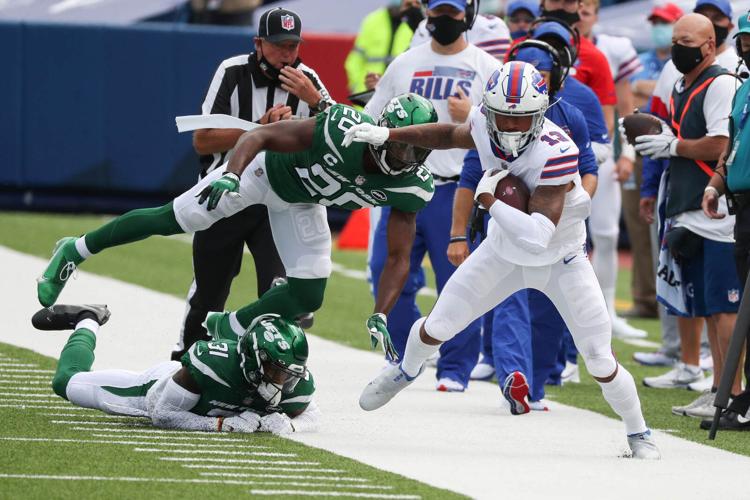 Coach McDermott pumped up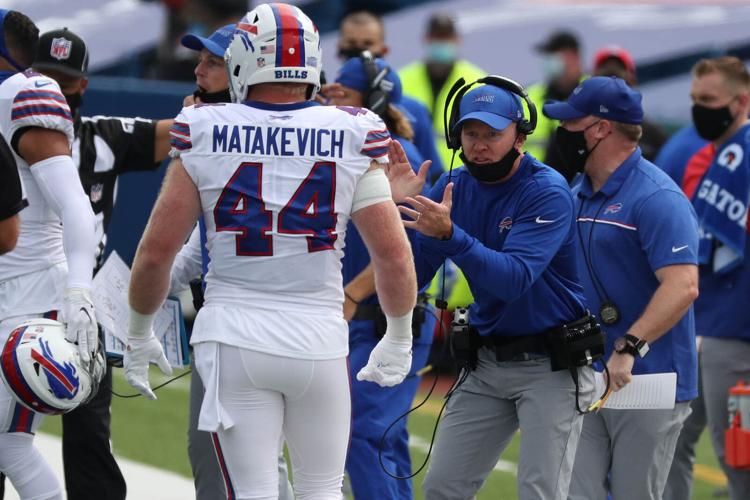 Fan free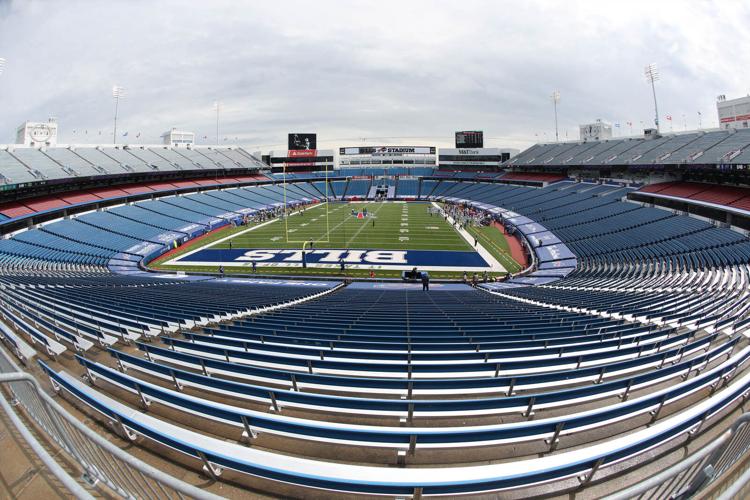 Allen fires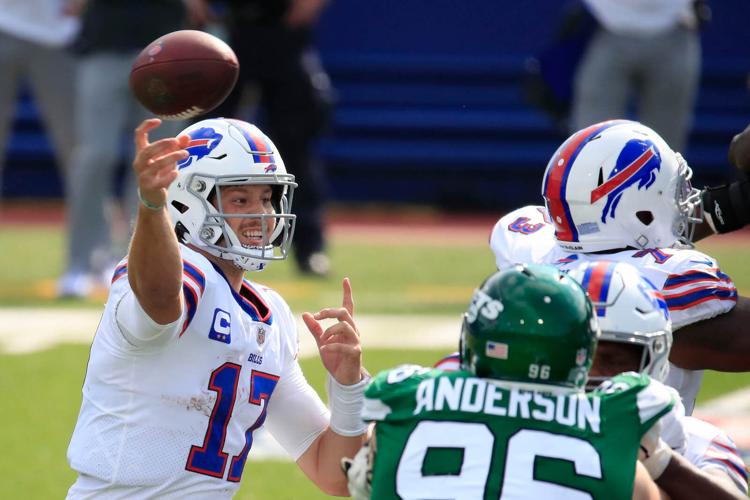 Allen wiggles free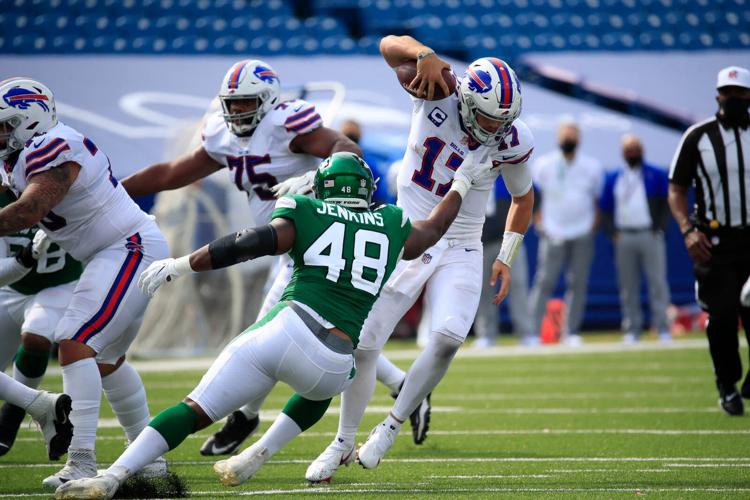 Jets kick field goal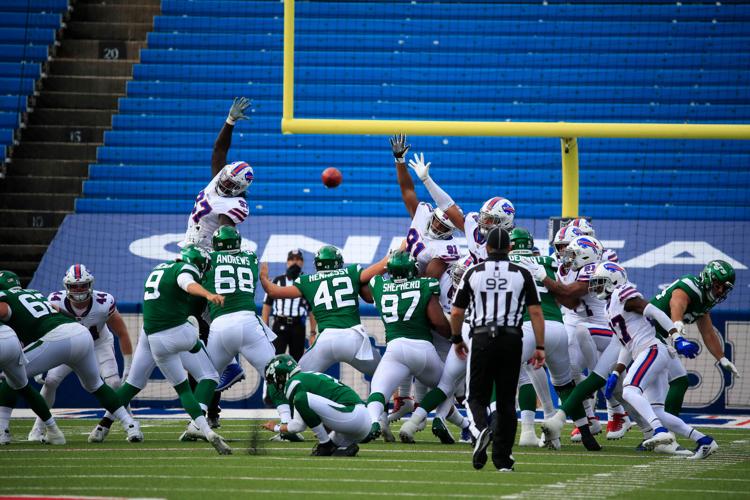 Allen sacked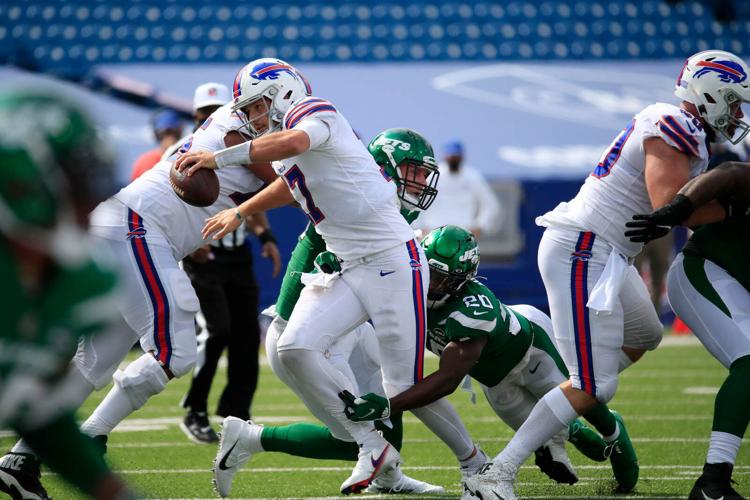 Missing the fans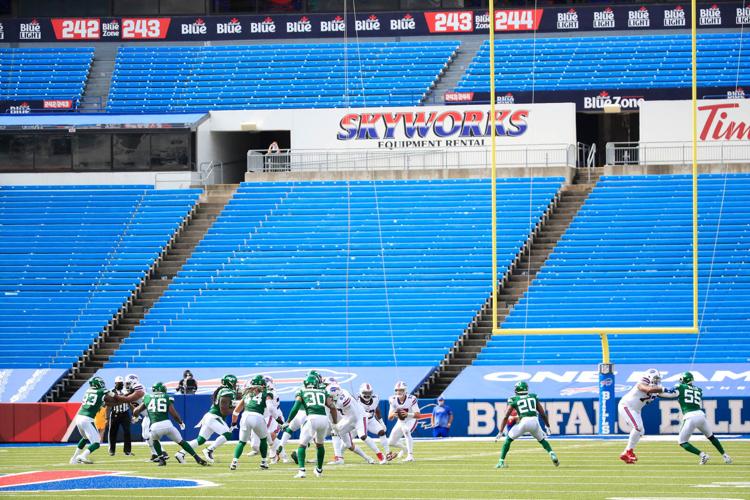 Missed field goal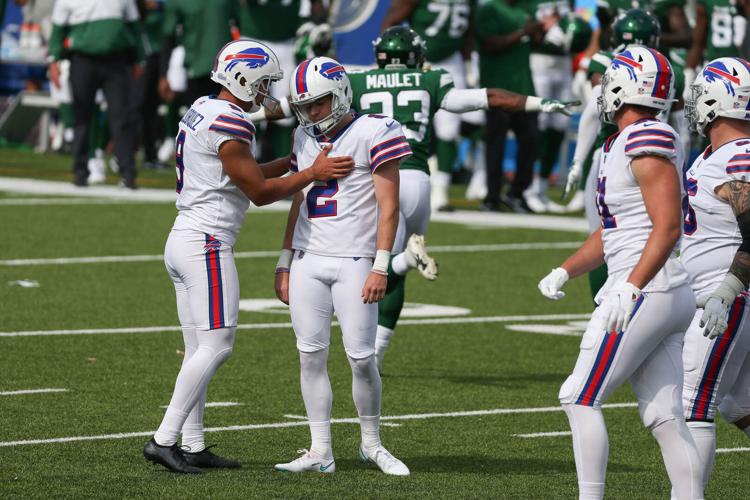 Field goal good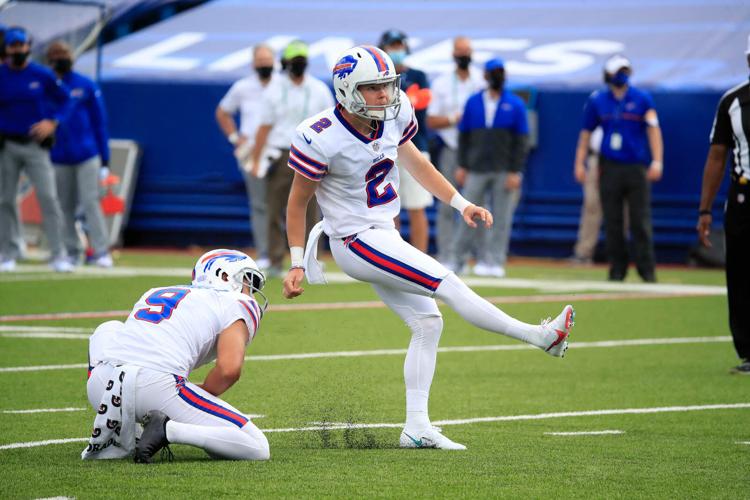 Moss rushes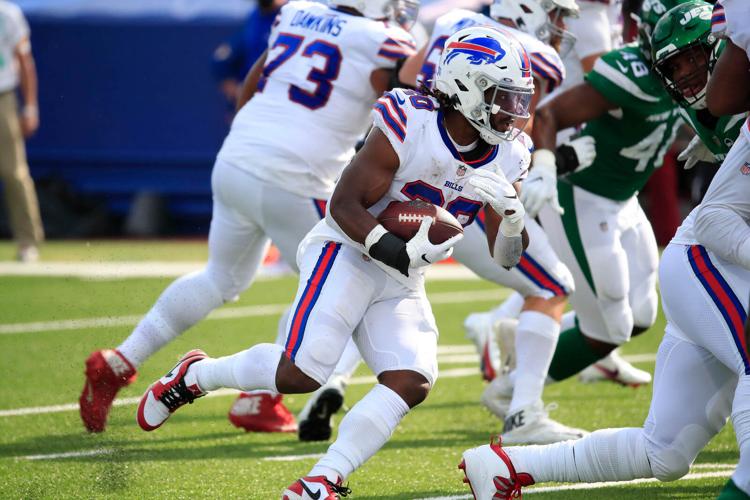 Hughes interception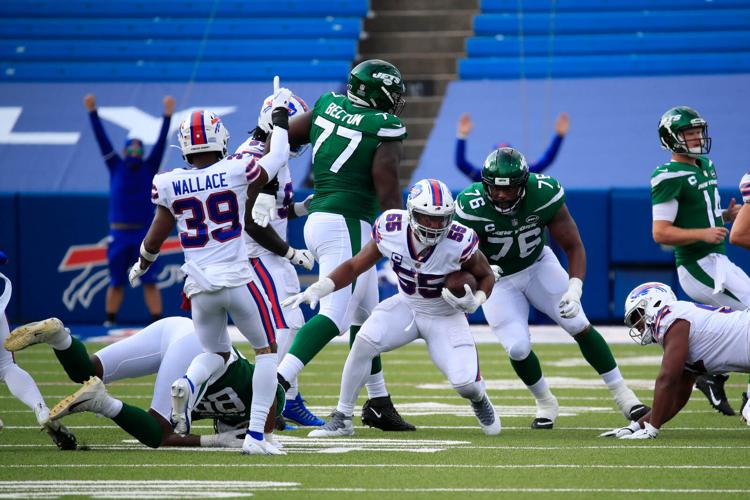 Jets too little too late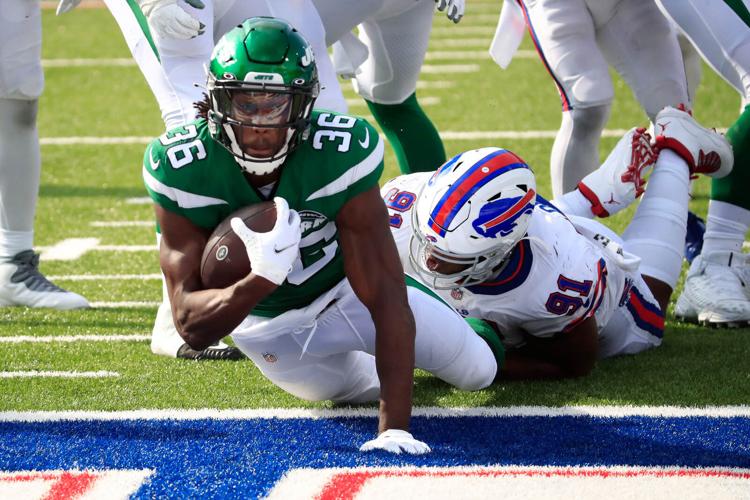 Sam Darnold throws it up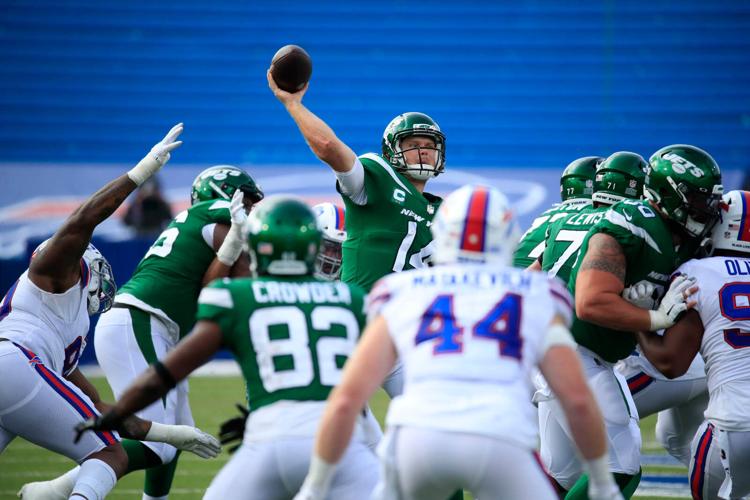 Win for the books
Mission accomplished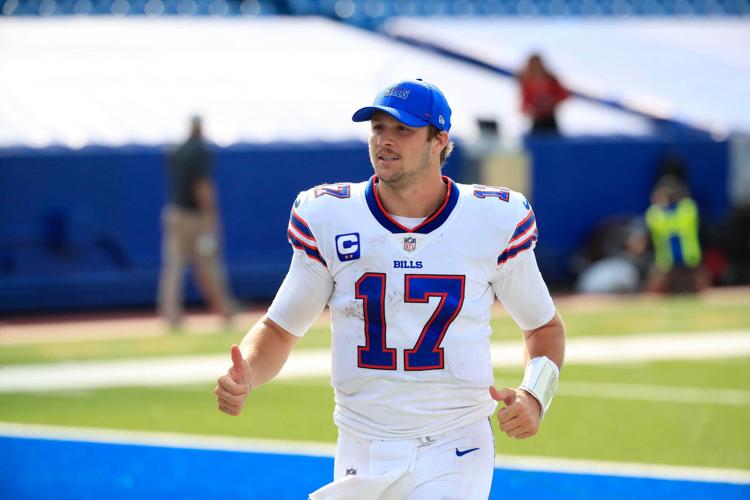 [BN] Blitz Daily Updates
Feed your obsession. Start every morning with a guide to the latest news from One Bills Drive and stay informed about what is going on elsewhere in the NFL.