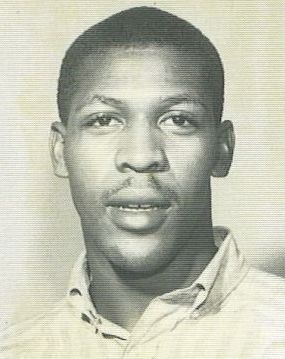 St. Bonaventure basketball legend George Carter's final year was a struggle, according to an organization involved in helping him.
A limo driver in Las Vegas, Carter was unable to work because chemotherapy to treat cancer had left him weak. He needed the job to supplement his Social Security checks as medical expenses mounted and he was in danger of being evicted from his rental home.
Carter turned to the Dropping Dimes Foundation last winter looking for help. The foundation is a non-profit based in Indianapolis concerned with the well-being of former players of the American Basketball Association and their families who are experiencing financial or medical difficulties and have encountered significant financial hardship or illness.
Carter, who played seven seasons in the ABA with six franchises, died Nov. 18 in Las Vegas at age 76.
"Dropping Dimes provided George with free legal assistance to stave off eviction during the early stages of Covid, a time when his cancer and chemo treatments, along with his advanced age, left him extremely vulnerable," Lana Sports, which supports Dropping Dimes through the sale of ABA merchandise, said in a statement. "He had no money for a new place, and believed he was about to become homeless. Dropping Dimes got him eight precious additional months of time to live in his home, found him a new affordable home nearby, and paid for his moving expenses, security deposit and first month's rent at the new place.
"Dropping Dimes was George's sole source of financial support during his last year of life, providing him with respect and dignity while protecting him from eviction and homelessness."
A Silver Creek graduate, Carter played at St. Bonaventure just before the dawn of the Bob Lanier era, averaging 19.4 points and 12.5 rebounds a game.
The statement said Carter had no next of kin at his death, so the state was scheduled to provide him a "pauper funeral," until Dropping Dimes intervened.
"Dropping Dimes contacted the funeral home and is currently making arrangements to provide George with a respectful funeral service and memorial, along with flowers and a remembrance. A final show of respect," the statement said.
Lana Sports said Carter's plight is the reason the foundation continues to push for the NBA to provide pensions to ABA players, "men who contributed greatly to today's pro basketball game."
Carter was the 81st player selected in the 1967 NBA Draft, but his career in the league lasted only one game before he had to leave for military duty. After serving his two-year obligation, Carter signed with the Washington Capitals of the ABA, beginning a career that spanned 478 games.
A Silver Creek graduate, Carter played at St. Bonaventure just before the dawn of the Bob Lanier era, averaging 19.4 points and 12.5 rebounds a game. His rebound average is second only to Lanier in school history. He is a member of Bona's 1,000-point club and still ranks fifth on the Bonnies' career rebounding list with 849.  
Paul Ruffner, who was a backup center with the Buffalo Braves, remembers Carter as a teammate with the Pittsburgh Condors in the 1971-72 season under coaches Jack McMahon and Mark Binstein.
"He was a very good player," Ruffner said in an email message. "He is about my same age. Too young to die."
Steve Banko, a decorated Vietnam veteran and former official with the City of Buffalo and the local office of the Department of Housing and Urban Development, played against Carter with Army post teams.
"He was a man among boys and we had Mike Silliman," Banko said.
Silliman was a West Point great for Bob Knight-coached teams and an original Buffalo Brave for a time in 1970.
John Spadafora, a retired Buffalo lawyer who attended Canisius College during Carter's years at St. Bonaventure, offered a remembrance of Carter's baseball skills. Spadafora said his uncle had helped run a New York Yankees' tryout camp in Gowanda and he tagged along as a 15-year-old.
"He was well-built and had a shabby uniform and couldn't keep his socks up," Spadafora recalled. "He was by far the best baseball player, the best athlete in the two-day tryout. By far and no one was even close."
He said he asked his uncle if they intended to sign Carter. His uncle said they tried, but Carter opted for college. He was later drafted by the Mets and is the only Western New York athlete to be drafted by teams in the NBA, NFL and Major League Baseball.   
Carter played baseball under coach Fred Handler at St. Bonaventure.
"George, as you will all agree, was a Little 3 legend," Rich Tamulski, a former Bona catcher, wrote in an email. "I played one year of baseball at Bona with him where he either struck out or hit it 450 feet."
A true assessment, it seems. NCAA records show Carter batted .333 with two doubles, a home run and eight runs batted in, six walks and 10 strikeouts for the 1965 Bonnies over a 12-game schedule. Carter played right field.
Former Buffalo Mayor Tony Masiello remembers facing Carter on the basketball court as a sophomore for Canisius when the Bona star was a senior.
"George was a tremendous athlete and guarding him in 1967 was an almost impossible feat for a 190-pound sophomore," Masiello said. "Oftentimes, we hear about athletes and their greatness is often exaggerated. George Carter was the real deal!"