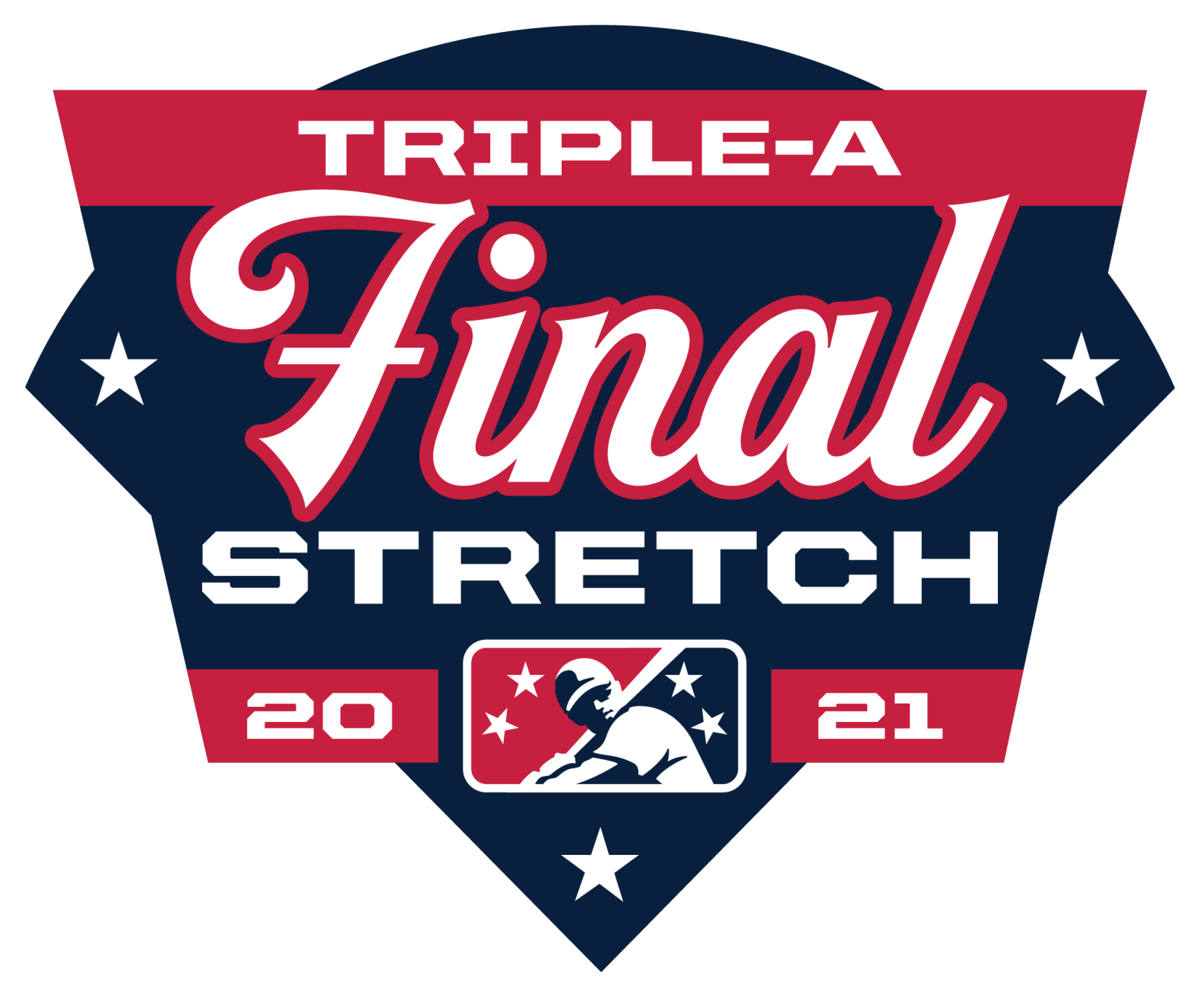 The Play(s) of the Year in Sahlen Field?
As for the Bisons, they both came Friday night during a dramatic 7-4 win over Lehigh Valley that boosted the Herd's record to 2-1 in the 10-game Triple-A Final Stretch postseason tournament. The teams meet again at 1:05 p.m. Saturday and 6:05 p.m. Sunday in the home finale.
With one out and the bases loaded in the bottom of the seventh, Biggio crushed a pitch to deep center field that initially looked like it might be a grand slam off the bat. But the ball died on the warning track a couple of feet from the fence as Mallex Smith scored from third on what looked like a routine sacrifice fly.
Then it turned far from routine.
Lehigh Valley center fielder Mickey Moniak – the No. 1 overall draft pick from 2016 – was very nonchalant about getting the ball back to the infield, a fact noted by runner Forrest Wall at second base and Buffalo third-base coach Devon White.
Wall tagged, went to third and never stopped running as White windmilled him home. He slid past the plate, missing it with his left hand even though umpire John Mang seemed to rule him safe, and then came back to hop on it as Mang gave an emphatic safe call.
Scoring: A very rare two-run sacrifice fly that tied the game at 4-4 after Buffalo trailed, 4-0, in the fifth.
Wall: "Right away, I had my head down. And I kind of took an angle to where if 'Devo' (White) wanted to send me, he could. I was watching him the whole way and he kept waving me so I just kept running. ... It's something I've never done before. And in the moment I was fired up. I was fired up to see the dugout go crazy and hear the fans. It was really awesome and cool that I was able to score for the team there."
Manager Casey Candaele: "(White) is really, really good at third ... He's very adept at seeing infielders, outfielders get lackadaisical with what's going on and taking advantage of it. He's done a few times this year. ... And Forrest just having the awareness to go, 'OK, there's a possibility that I can score' is the first thing that you have to have if you're going to do what he did.
"You've got to think about it, go, 'OK, I'm going to get a good jump off this. He is off balance. You never know what can happen with the throw and I'm going to bust it to third around the bag and see what happens.' Awareness on both parts. It was a great job."
Veteran outfielder Gregory Polanco slugged a three-run walkoff home run to right in the bottom of the ninth to give the Bisons the victory. It was a screaming, low line drive that just cleared the wall and was the Bisons' first walkoff blast in Sahlen field since Rowdy Tellez connected against Pawtucket on May 19, 2017.
It was Polanco's second walkoff hit in two nights, as his single in the 10th inning produced a 5-4 win for the Bisons on Thursday night. It capped a two-homer, five-RBI night for Polanco, who also belted a two-run shot to right in the fifth.
Polanco, 30, is batting .328 with six homers and 17 RBIs in 18 games for the Herd after he was released by the Pittsburgh Pirates on Aug. 28 after batting .208-11-36 with 104 strikeouts and getting regularly booed in PNC Park. Polanco had played 716 games for the Bucs as their regular right fielder since 2014.
Polanco: "Off the bat, it was so low that I was thinking, 'Oh please don't catch it. " ... I'm so happy right here now that I'm playing and I'm playing to win. Things started going well and I'm just glad to be here."
"It doesn't matter where you play but when you play to win with the coaches, your teammates and everyone in the office is showing you they want to win, the energy is different. ... I love this game so much, that's how I play. You see me smiling, yelling, just happy. 
"I got here and I see this energy and I'm like, 'OK, let's go' so I'm so happy, so glad that I signed with Toronto and I'm here with the Bisons. That changed my whole year.  It doesn't even cross my mind what happened in Pittsburgh anymore. I live the moment, every day, day by day."
Candaele: "It looks like he's been energized by this team because a lot of people get that way when they come here just seeing how they play and how excited they are to play. For a veteran of that long to come in and jump right in, be a leader and see the excitement that he has when we win a game no matter if he does well or not is just a testament to the kind of person he is.
"A great pickup for the Blue Jays. just those kinds of people in your clubhouse and those kind of people in your dugout, they change the the atmosphere and they change the attitude of teams. ... It's been a blessing to have him and a pleasure."