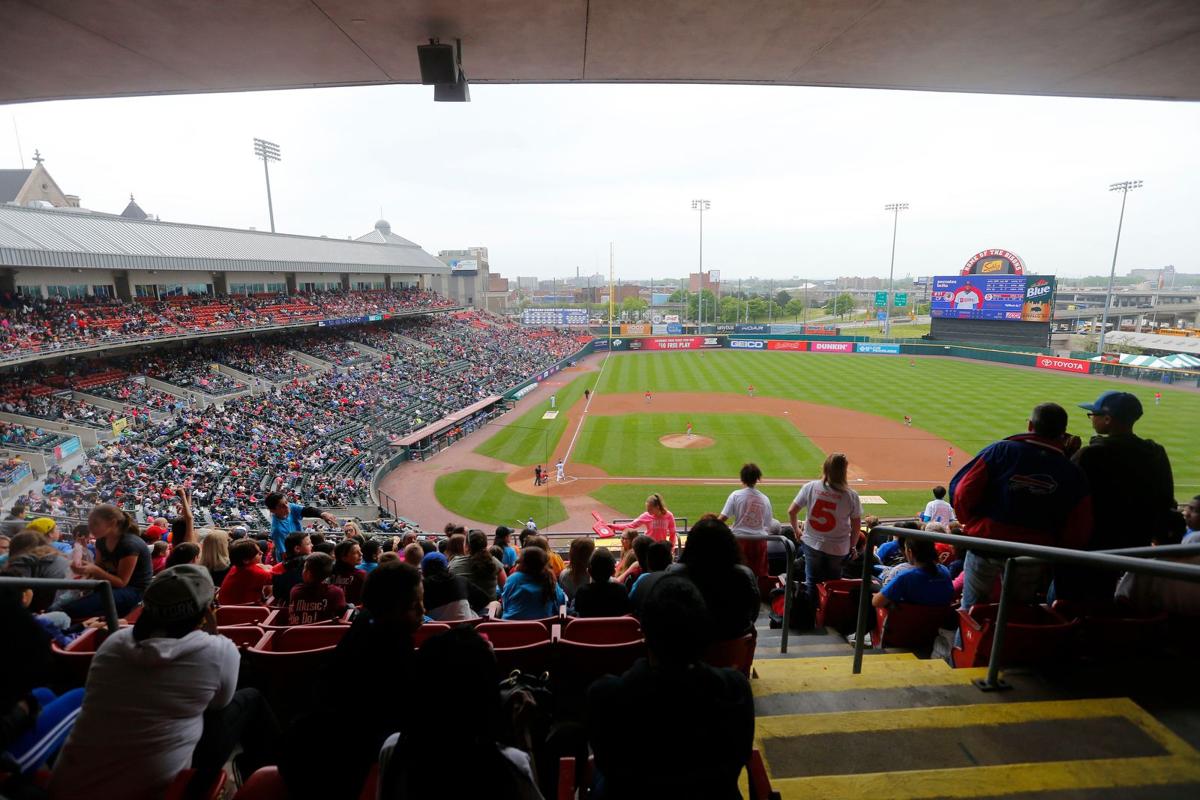 Major League Baseball is getting close to announcing its decisions on the structure of the minor leagues and has apparently decided to keep Triple-A baseball in a two-league format, according to a report in Baseball America.
The two leagues will closely mirror the current International League and Pacific Coast League, with most teams in one league in the East and teams in the other scattered through the Midwest and West.
It's uncertain if the IL and PCL names will remain and there could be geographic franchise shifts, with teams like Nashville, Memphis and Jacksonville joining the Eastern group while the Western side adds newcomers from St. Paul, Minn., and Sugar Land, Texas.
Under MLB's plan, Triple-A clubs will play 144 games starting in 2022 for the first time since 2016. That means the Bisons could have as many as 72 home dates in Sahlen Field. Plans are uncertain for 2021 due to the pandemic.
The schedule for all levels was capped at 140 games starting in 2018. Beginning in 2022, Class A teams will play 132 games while Double-A teams will play 138.
The report says MLB will be announcing the full lineup of minor-league teams in early December. The Bisons will be one of 120 teams, down from 162 as many short-season Class A franchises are contracted or transformed into college wood-bat leagues.