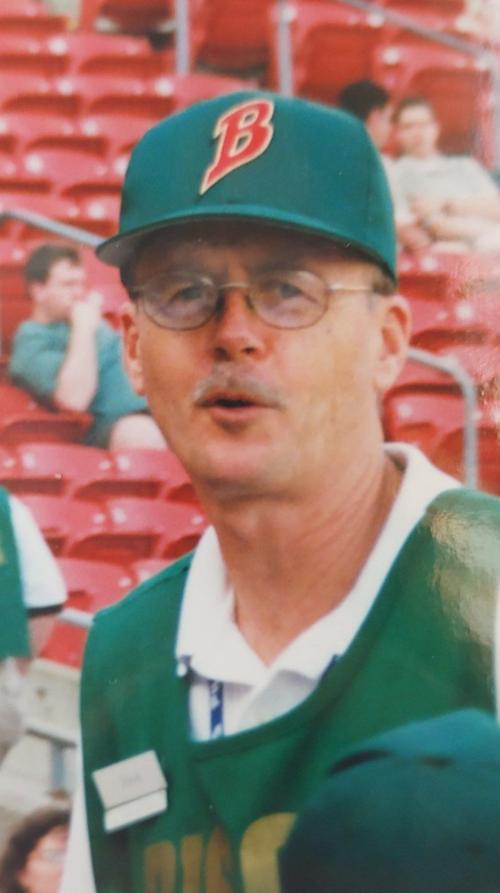 Feb. 28, 1948 – Oct. 18, 2018
Steven W. Nelson lived with cancer for most of a decade, but that did not stop him from continuing to show others the power of kindness, said lifelong friend Pete Hermann, who recalled a recent example.
"I was getting ready to coach my final basketball game in Georgia and I hear there is someone who wants to try out for the team," recalled Hermann. " 'This is the last game of the season, and I'm retiring,' I'm thinking. 'Why would anyone want to try out for the team?'"
Hermann headed over to the gymnasium to meet the visitor, but when Hermann walked onto the court, he found Mr. Nelson shooting baskets.
"He drove from Buffalo by himself in his little old Ford Focus – no air conditioning, no nothing. At the time, he had cancer for nine or 10 years, but he drove to Georgia to surprise me," Hermann said.
Mr. Nelson was the caretaker who excelled at sports and spread his passion to those he taught in the Buffalo Public Schools and later at Attica Correctional Facility, where he served as recreation director.
Mr. Nelson died Oct. 18 at the Center for Hospice and Palliative Care at Erie County Medical Center. He was 70.
Mr. Nelson and his wife, the former Bonnie Stachowiak, were married for 31 years and lived in West Seneca. Mrs. Nelson passed away in 2014.
Mr. Nelson grew up on South Buffalo baseball diamonds and basketball courts, said Hermann.
"We were friends from ages 12 to 70. He excelled at any sport that required a ball, and he was a huge Red Sox fan," said Hermann, who retired this year after 48 years of college coaching.
In 1968, Mr. Nelson earned the Laurence E. Spring Male Athlete of the Year Award at the former Erie County Technical Institute, for his accomplishments in basketball and baseball. As a member of the college's inaugural men's bowling team, he helped the team earn a regional championship.
In 2016, he was inducted into the Erie Community College Athletic Department Hall of Fame.
Mr. Nelson was a fixture at Buffalo Bisons home games, where he served as an usher for 18 years. His funeral service was attended by many Bisons fans, friends said.
"My biggest memories of him were putting others first," said Christen Keane, his only child. "We delivered Meals on Wheels together. We handed out toys at the Erie County Home and Infirmary on Christmas."
Rick Nelson recalled his brother's love of golf.
"He was a member at Springville Country Club," Rick Nelson said. "During his younger years he played at Cazenovia Golf Course."
More recently, Mr. Nelson followed his sport southward, his brother said.
"As the golf season ended here, he would drive to my home in Orlando until just before Christmas," said Rick Nelson. "After the holidays, he would come for three or four more months."
As part-time recreational director at Attica Correctional Facility for the last 20 years, Mr. Nelson organized football games for inmates, and he took photos of them in action to send to their relatives, his brother said.
Mr. Nelson also substituted as a physical education teacher in the Buffalo schools. He worked all over the school system but, in later years, he most often taught at City Honors School.
"His wake was like an all-star game," his brother said.
Mr. Nelson took care of everyone else all the time, friends and relatives recalled. He even started his own "dollar-a day" fund, said Hermann.
"Each day, he would put a dollar in a jar," Hermann said. "When it got near Christmas, he'd call South Park High School and ask the principal to identify a deserving student. Steve would take that student Christmas shopping."
In addition to his daughter, Christen, and brother, Rick, Mr. Nelson is survived by one grandchild.
Services were conducted Monday.
Be the first to know
Get local news delivered to your inbox!