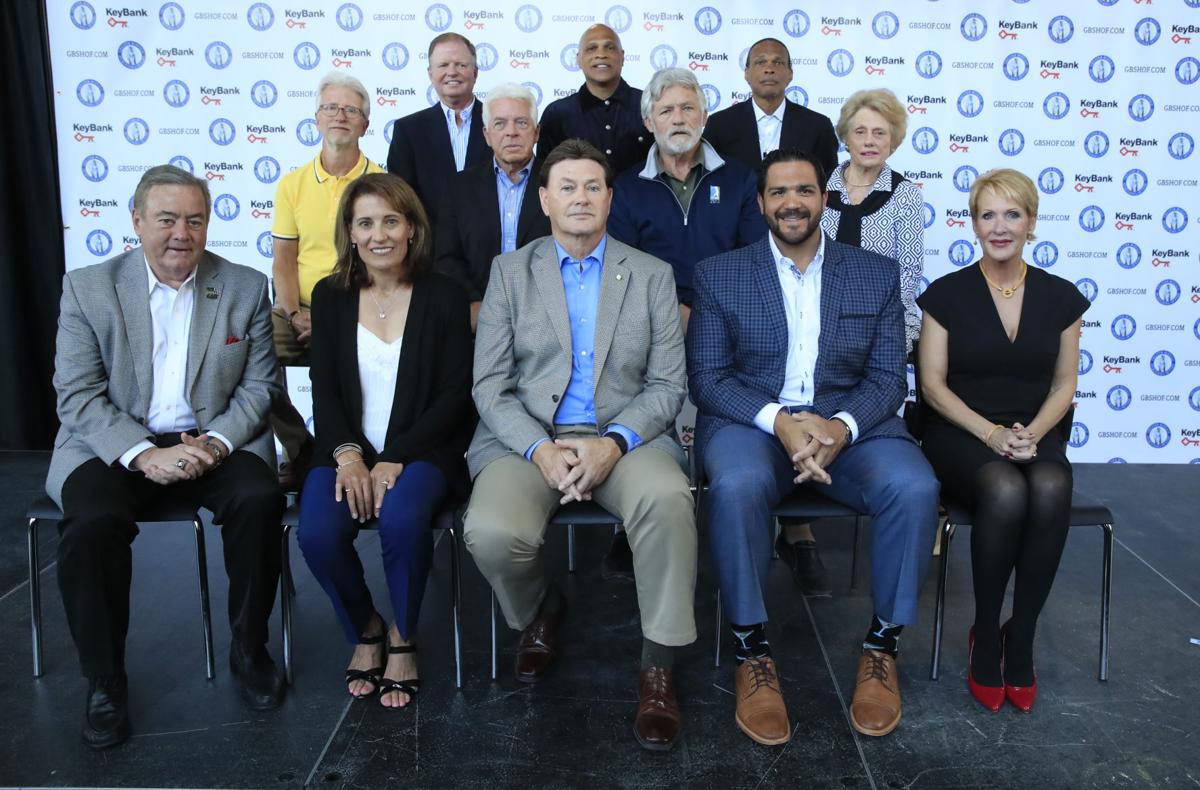 During the 1930s, the Weigel sisters were some of the biggest stars on Buffalo's athletic stage. The three were figure skating champions. They swam. Oh, and Mary and Estelle competed in equestrian. Mary also was an elite golfer, making her one of the city's foremost sports women until her untimely death in 1941.
Their story, and that of Werner "Babe" Birrer, James Hewson and Marv Hubbard, will be part of the annual Greater Buffalo Sports Hall of Fame ceremony as they are inducted posthumously.
Louise, Estelle, and Mary Weigel were the daughters of William Weigel, the president of Iroquois Brewery. Their passion for skating led their father to build Buffalo's first artificially made ice rink in the back of his brewery on Pratt Street while they rented time in Fort Erie.
Mary, the youngest of the three, was the National Novice Ladies Champion in 1935, but her skating hopes came crashing down in 1936 as a blizzard destroyed her home rink, the Fort Erie Arena. An all-around athlete, she channeled her energy into excelling at swimming, golf and competing in a number of horse shows at the Saddle and Bridal Club.
Her story had a tragic end in 1941 when, at age 21, she died from pneumonia, just two months before her wedding day.
Oldest sister Louise was the 1932 National Junior Ladies Figure Skating Champion, finishing as runner up in the senior competition in 1934 and 1936, and taking third three times. Her third-place finishes in 1932 and 1935 gave her berths on the U.S. Olympic team, and she finished 14th at Lake Placid and 21st in the 1936 Berlin Games.
After her marriage to Edward Atwill, vice president of Iroquois Brewing, Louise would continue to skate at ice carnivals.
Estelle, the middle sister, was the 1933 National Junior Ladies Champion and a member of the 1936 Olympic team, finishing 22nd. Estelle became a noted Buffalo equestrian following her marriage to Peter J. Schmitt, president of the Peter J. Schmitt Grocery Wholesale Company. She competed across the country, riding three and five gated horses, and competed in every International Horse Show at the Buffalo Saddle and Bridle Club from 1946 through 1965.
Werner "Babe" Birrer: The right-handed pitcher from Kensington High School went on to play at the University at Buffalo and was signed to a Detroit Tigers contract in 1947 by scout Cy Williams. Birrer pitched professionally from 1947 to 1966, interrupted by two years of military service. He made 589 appearances and won 143 games, mostly as a relief pitcher. He pitched nine seasons for the Bisons -- 1952, 1955, and 1960-66. After his playing days, Birrer taught physical education for more than 20 years in the Buffalo Public Schools and suburban districts. He was inducted into the Buffalo Baseball Hall of Fame in 1995.
James (Chick) Hewson: Hewson graduated from Riverside High School and began rowing in 1937 and then went on to be an Olympic athlete in race walking. As part of the West Side Rowing Club, he won 26 U.S. national titles and 49 gold medals over three decades of competing at the Royal Canadian Henley Regetta in St. Catharine's, Ontario. When his boat just missed the 1956 Olympics in Melbourne, he switched to race walking, making the 1956 Olympic team in both the 20K and 50K, at the age of 39.
Marv Hubbard: A native of Salamanca, Hubbard went to Randolph High School and played college football at Colgate. While there, he led the team in rushing in 1965 with 665 yards and in 1966 with 893 yards which at the time was the second-highest total in Colgate program history. Hubbard was drafted by the Oakland Raiders in 1968 and played with the team from 1969 through 1975, earning All-Pro status three times and helping the Raiders to four straight AFC Western Division titles (1972-75) and three straight AFC Conference Championship games (1973-75).