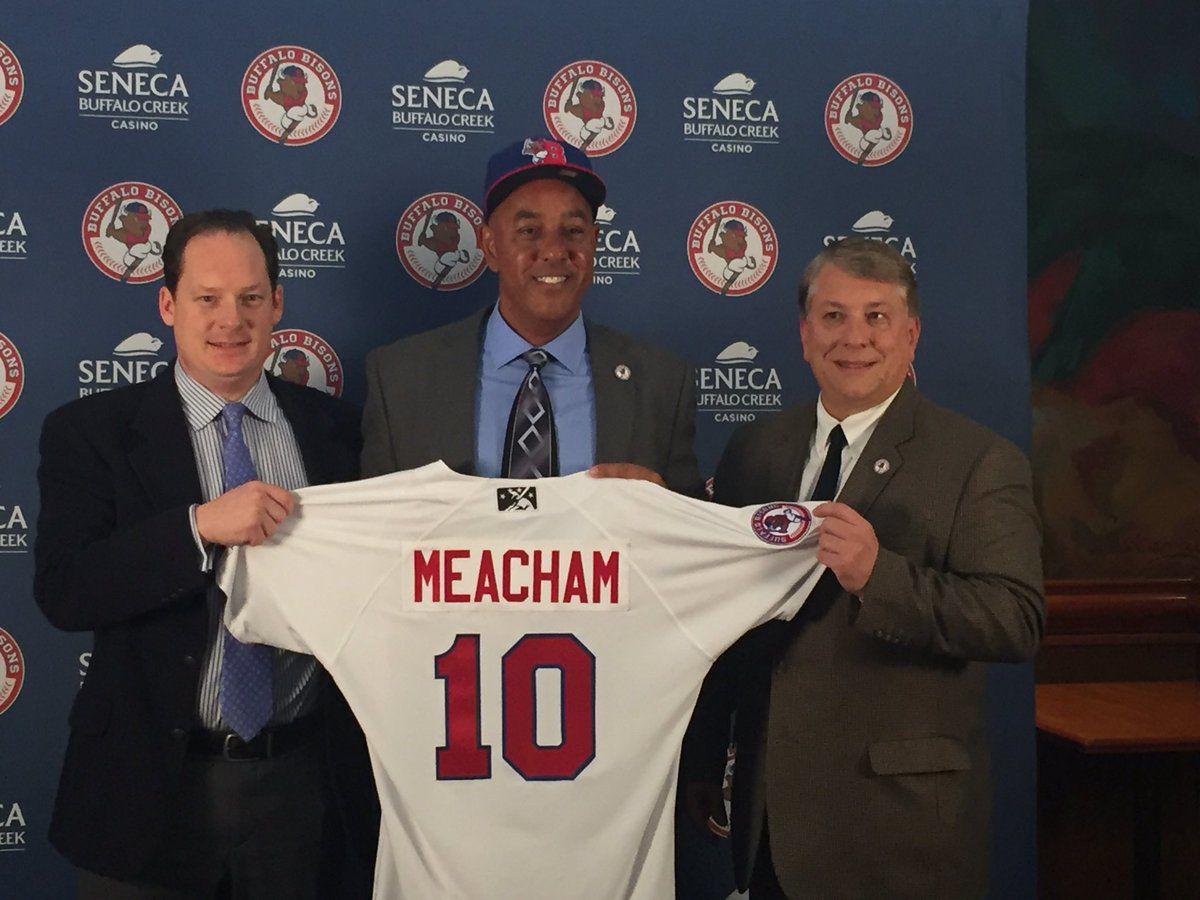 Maybe another matchup featured more men who went on decorated careers as major-league managers and coaches.
But when the New York Yankees and Chicago White Sox played in 1985, baseball masters congregated in uniform.
"I'd only be guessing," former White Sox manager Tony La Russa said, "but I really do believe that was an excessive amount of guys who not only were smart, but loved the game and wanted to stay in it and contribute."
True, the minds belied the play in question.
White Sox catcher Carlton Fisk tagged out Yankees shortstop Bobby Meacham and third baseman Dale Berra within two seconds. Meacham slipped between second and third after trying to judge a long fly ball in the alley. Berra, running right up Meacham's rear, blew past the third-base coach.
Even so, six players or coaches from that game went on to win 13 Manager of the Year Awards. La Russa won four with the Oakland A's and St. Louis Cardinals and is in the Hall of Fame.
The average baseball fan didn't know Jim Leyland yet, but the White Sox third-base coach eventually would win three awards with the Pittsburgh Pirates and Detroit Tigers. Yankees hitting coach Lou Piniella would win three with the Seattle Mariners and Chicago Cubs.
Yankees designated hitter Don Baylor ('95 Colorado Rockies), Yankees bullpen coach Jeff Torborg ('90 White Sox) and White Sox shortstop Ozzie Guillen ('05 White Sox) each received one Manager of the Year Award.
Other big managerial names from that game included Yankees icon Billy Martin ('77 World Series champ), first baseman Don Mattingly (guided the Dodgers to three straight NL West titles) and second baseman Willie Randolph (managed the Mets to the NL East title).
Yankees closer Dave Righetti has won three World Series as San Francisco Giants pitching coach. Ron Guidry was Joe Torre's last pitching coach with the Yankees.
"You look at those times and feel fortunate for what you were able to learn from those guys," Mattingly said last month while managing the Florida Marlins in Pittsburgh.
Meacham manages the Buffalo Bisons now. Yankees catcher Butch Wynegar was the Brewers' hitting coach before joining the Pirates system, and backup Ron Hassey was a Triple-A manager. Third baseman Mike Pagliarulo is Mattingly's hitting coach.
White Sox catcher Joel Skinner is a former Bisons manager who was Cleveland Indians interim manager in 2002.
"Luis Salazar for years has managed in the Braves organization," La Russa said, ticking off other 1985 players who got into coaching. "Brian Little has been an excellent infield instructor for the White Sox. Julio Cruz went into coaching. Greg Walker has been the hitting coach for the White Sox and Braves.
Each team that season also had in its clubhouse a pitching legend who would win his 300th game. Tom Seaver hit the milestone Aug. 4 in the Bronx. Phil Niekro recorded his in the season finale at Toronto.
"Fortunately, we had a mix of younger guys and veterans who played many seasons for many managers," Yankees pitcher Dennis Rasmussen said. "They were willing to take us under their wings and teach us the right way to play the game.
"We shared that as our careers went on. We looked at is as giving back to the game and mentoring young players if they want to listen. There was a lot of wisdom to share, and there were a lot of sponges out there."
Bill Pennington, author of "Billy Martin: Baseball's Flawed Genius," explained cultivating baseball minds was all part of George Steinbrenner's master plan.
"Steinbrenner tried to keep everybody in the fold who he thought had any sort of ability, and he would overpay to do it," Pennington said. "The ones that did come through were usually quality players, and a lot of those coaches got double what you could get anywhere else.
"That's why Piniella was there, why Guidry stayed on as a coach, why Randolph stayed on as a coach for years and years before he became a manager."
While other minor-league teams used to get by with a manager who often coached third base and an assistant or maybe two, the Yankees were pioneers at stocking affiliates with full coaching staffs.
"They stressed winning," Pennington said. "They didn't view the minor leagues as just developing individual talent. There were obviously the mental advantages of being around a winning environment, but it also meant you would play an extra two or three weeks every year in the playoffs. That's another two weeks of development and evaluation.
"They were all byproducts of an efficient system that had more money and spent it. So that would make sense they would also tend to be baseball lifers and astute baseball people."
Be the first to know
Get local news delivered to your inbox!