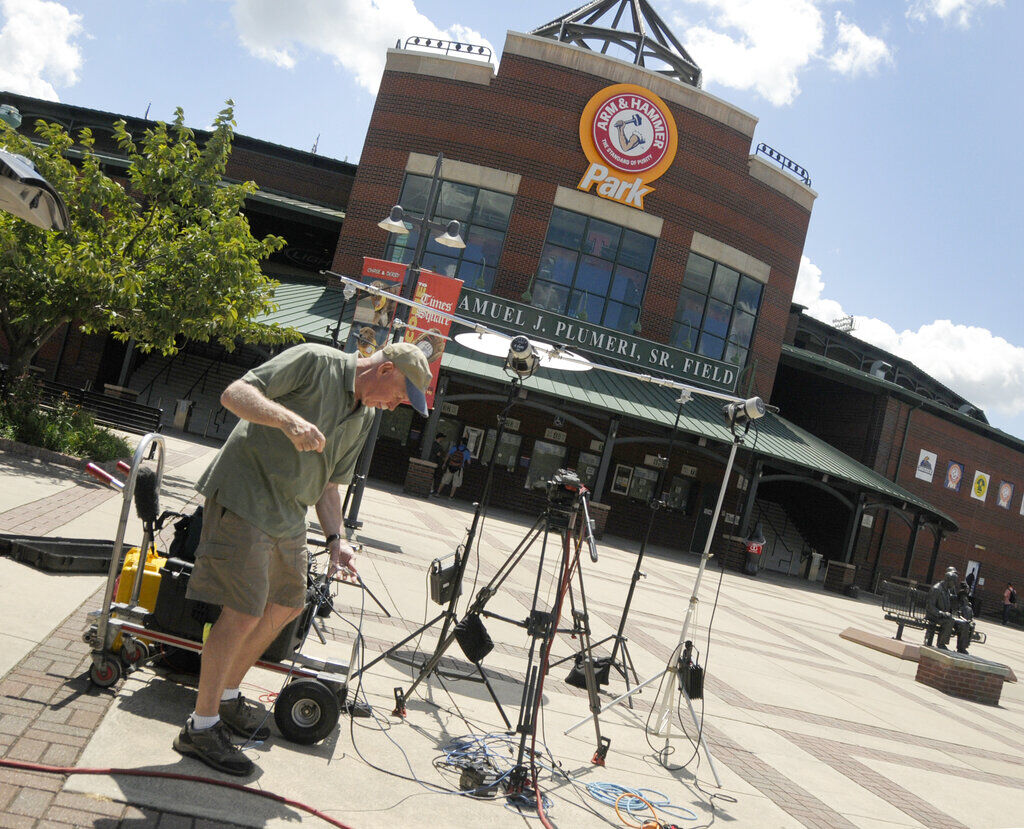 With heavy construction underway at Sahlen Field in advance of another season of Toronto Blue Jays games in Buffalo, Major League Baseball is working on a plan to move the Bisons at least temporarily to Trenton, N.J.
Multiple sources in the sport have confirmed the move to The Buffalo News and an announcement could be imminent from MLB, the Blue Jays, and the Herd.
The Bisons' temporary home for the 2021 season would be the former Arm & Hammer Park that housed the Double-A Trenton Thunder since 1994. The 6,200-seat facility is currently unnamed. The Thunder were a New York Yankees affiliate since 2003 but the Yankees opted to move their Double-A franchise to Somerset, N.J., for this season and Trenton was left out of affiliated baseball in MLB's reorganization of the minors that took place last fall.
It's unclear how long the Bisons would stay in Trenton. They could be there for only a month or two or they could spend the entire season there and Triple-A baseball would thus not be held in Buffalo until April 2022, while the Blue Jays are playing games here for a second straight season.
Bisons officials had no comment when contacted Thursday.
The Triple-A club's uncertain situation is completely dependent on the Blue Jays getting approval from the Canadian government to play games in Rogers Centre. With Covid-19 cases on the rise and Ontario entering another lockdown this week, it's unlikely the Blue Jays will be approved anytime soon.
The Jays held their "home opener" Thursday night at TD Ballpark in Dunedin, Fla., against the Los Angeles Angels. They are scheduled to play all 22 of their April and May home games in their spring training stadium.
The Bisons won't play in Sahlen Field until May.
The Bisons, meanwhile, are scheduled to open the season May 4 with a home game against the Worcester Red Sox. The team has 12 home games in May (May 4-9 vs. Worcester and May 11-16 vs. Rochester), and all of them would be played in Trenton under the plan.
Things become more unclear as the calendar hits June. While the Bisons would remain in Trenton, heat and late afternoon rain make Dunedin a poor option for the Blue Jays to stay in Florida and they are expecting to come to Buffalo.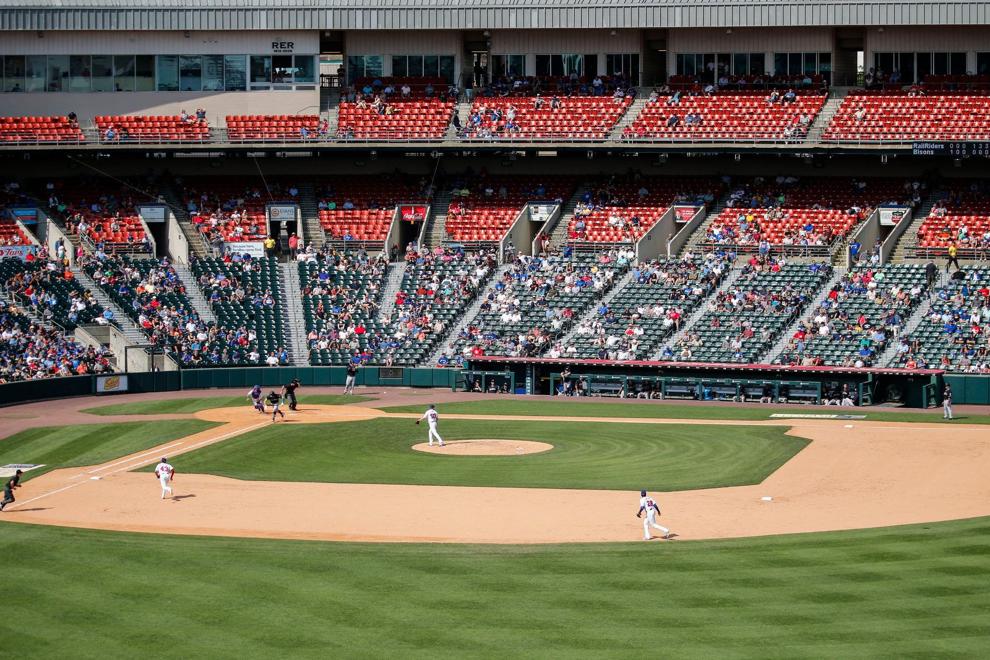 It's not yet determined if the Jays will open play here June 1 for a five-game homestand against the Miami Marlins and Houston Astros, or if their first game in Buffalo will be June 15 in the opener of a three-game series against the New York Yankees.
If the Jays get a green light from Ontario, they would return home whenever they could and that would allow the Bisons to relocate from Trenton back to Buffalo.
The Bisons' schedule in the new Triple-A East league runs two weeks later than past years, and the home finale is Sept. 12 against Rochester. There was some early thought of putting the Herd in Rochester's Frontier Field, but Covid concerns of multiple teams sharing a facility and overuse of the field squelched that.
Trenton was chosen because it had just lost its affiliated team and it was only scheduled to host a team in the new MLB Draft League for college players. In addition, it was within the footprint of the Bisons' schedule, which features games this year only against Rochester, Syracuse, Scranton/Wilkes-Barre, Lehigh Valley and Worcester.
The Blue Jays played 26 games in Buffalo last August and September and went 17-9 to help secure their first postseason berth since 2016. Those games were played with no fans as large swaths of the stadium concourse were used to house player facilities such as weight rooms, lounges and batting cages.
That will not be the case this year as the Blue Jays are planning to sell tickets and have fans in the stands for each game in Buffalo. Current New York State regulations for outdoor venues would allow them to have 20% of capacity – about 3,300 fans – at each game.
Candaele played 270 games for the Herd in its first three years as a Cleveland affiliate, all of which ended in American Association playoff berths. 
The Blue Jays and MLB made major renovations to the ballpark last summer but many were temporary. The current project is more expansive, providing many permanent solutions on the stadium's service level to player amenities such as clubhouses, batting cages, pitchers mounds and training areas. On the field, the bullpens are being moved out of foul territory where they have been since the stadium's opening in 1988 to beyond the fence in right-center field.
Many of the changes, which will be mostly funded by the Blue Jays and Bisons, will fulfill MLB's new requirements for player amenities for minor-league stadiums. Teams must upgrade their facilities as part of their new 10-year license agreements that were signed earlier this year.
The Bisons and Blue Jays have been joined since 2013. Last year's games marked the first time major-league games were in Buffalo since the 1915 Federal League entry played in the city.
If the Blue Jays do not get approval to return to Toronto, they could play as many as 59 games in Buffalo, stretching all the way to regular-season finale on Oct. 3 against Baltimore. 
Toronto's home schedule starting June 1 features 10 games against Baltimore; six apiece against the Yankees, Boston and defending American League champion Tampa Bay; four against Cleveland and the Chicago White Sox; three against Houston, Seattle, Texas, Kansas City, Detroit, Oakland and Minnesota; and two against Miami.