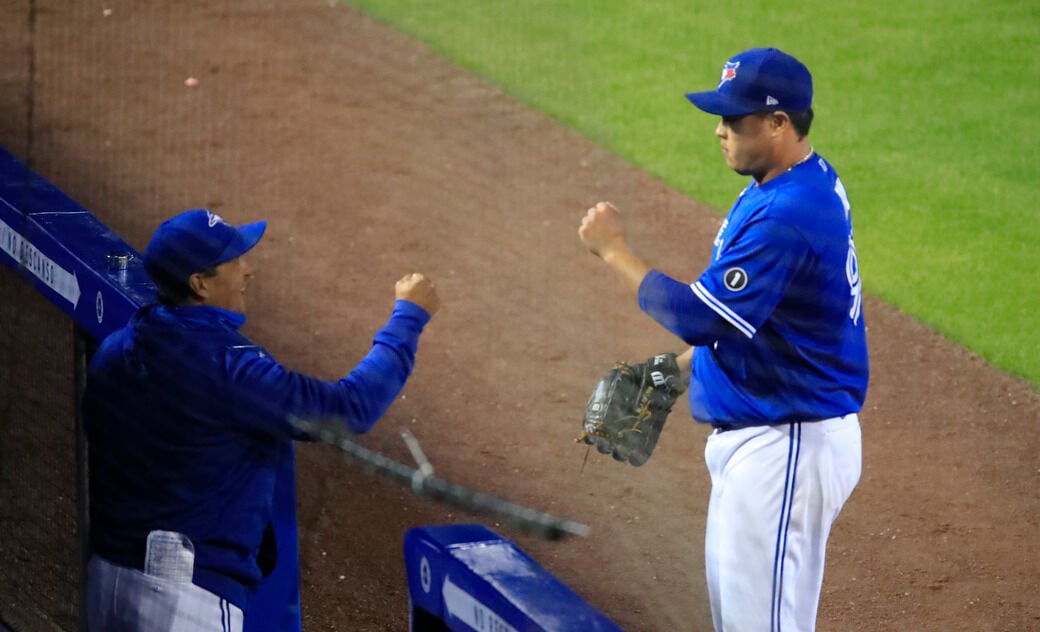 With apologies to Ernie Banks: Let's play, um, 162.
Baseball is not supposed to be the 100 meters, some sprint down one straightaway. That's what we got in 2020 and we were happy enough to get just those 60 games in and have a postseason, given the dire feeling the coronavirus gave the nation in March, April and May.
Here are eight storylines to watch as the 2021 Major League Baseball season gets underway Thursday.
But the national pastime is supposed to be the triathlon of professional sports, a 162-game endurance test that begins in the April cold, heads through the teeth of the summer heat and, at least the hope goes, ends in the chilly nights of October or maybe even November.
"You come home from work any day during the summer, and either put the radio on or watch TV and see your favorite team play," Los Angeles Angels manager Joe Maddon told the New York Times during spring training. "And then there's all this stir about that night, that game, your favorite player, your favorite team, what's going on, and you can do that every night during the summer. Every night. You start in school, go through the summer, go back to school and it's still going on."
The stands aren't going to be close to full yet, but we're getting back to normal in 2021. The schedule calls for a return to 162 and there is full travel from coast to coast (good luck if there are outbreaks and there are cross country makeups required).
Candaele played 270 games for the Herd in its first three years as a Cleveland affiliate, all of which ended in American Association playoff berths. 
Still, plenty of unknowns remain as to how players will respond to the normal long season in the wake of the very short one. Especially pitchers.
In 2020, Texas' Lance Lynn led the majors in innings pitched. With 84. Forget the longstanding standard of 200 innings in a season for a workhorse starter. It was the first season in history – and hopefully the only one in our lifetimes – in which no pitcher threw 100 innings. It might be difficult to just flip the switch to 2019 and try to run out five starters for 30-33 starts apiece.
"We are dealing with a different set of information, so we need to be much more proactive," Blue Jays General Manager Ross Atkins told The Buffalo News on a recent video call. "We're always using the body of work to make decisions, but we do need to be cognizant we're dealing with a modified body of work based on what happened last year."
The Seattle Mariners, for one, used six starters last year and seem willing to keep it going for a while in 2021. They might not be alone. It's not a great idea for teams with legitimate aces, because it cuts down the number of starts that stud will get. But if you have depth issues or just uncertainty in your rotation and need to have competition during the season for spots, it's the way to go.
There are a lot of moving parts to this situation. And it is not nearly as simple as last season, when the Blue Jays played 26 games here in a 46-day stretch in August and September.
"Our primary thought behind it is to preserve the health and well-being of our pitchers," Seattle GM Jerry Dipoto said during spring training. "In an era where teams are trying to find a competitive advantage by throwing their starters for shorter lengths of time and just running them harder, we feel like our advantage, our competitive advantage, is by keeping our pitchers healthy and having our best pitchers pitch over the length of the season."
Pitchers tried to approach this spring as normally as possible, with front offices across the game in a hold-your-breath mode to watch for any problems.
"The preparation is going pretty well, considering how we had a normal spring training," Blue Jays ace and Opening Day starter Hyun Jin Ryu said on a recent video call. "It's unlike last year, where we got ready for the season, got shut down and had to get ready again in the summer in a very short time. It was very difficult in that aspect. This year, going into camp knowing you could have a regular schedule, I felt comfortable going in."
Ryu, who threw 67 innings in 12 starts last season, said his mindset in camp has been to prepare to be able to throw 90-100 pitches in each start. He would often leave games and throw another 15-20 pitches in the bullpen to represent another "inning" of work.
"Everything went according to plan," said Ryu, who starts Thursday in Yankee Stadium. "I accumulated my pitches slowly and I think I'm at the right stage right now."
Construction is already under way in Sahlen Field for what seems like a return of the Blue Jays sometime in June, but for how long? And what will happen to the Bisons in the interim?
Mets pitcher and former Bisons/Blue Jays stalwart Marcus Stroman opted out of last year due to Covid-19 concerns. But he told reporters at Mets camp he's ready for a normal workload.
"I'm going to go out there and throw 200-plus innings year after year," added Stroman, who hit that mark in Toronto in 2016 and 2017. "My body is elite, so I kind of put a priority on my body, my mind, my arm during that entire process. It wasn't like I was just hanging out. I was training daily, getting ready for whenever I was going to go out there next."
More and more teams continue to use openers (thanks for nothing with that idea, Rays) and "piggy-backing" will continue to be in play with teams using a starter for, say, four innings and then bringing another starterish-type pitcher for the next three or four innings before the bullpen comes in late.
Even a top team such as the Dodgers might use that strategy behind their marquee names (Trevor Bauer, Clayton Kershaw and Walker Buehler).
Said Washington GM Mike Rizzo: "The depth in your organization is really going to come to the forefront, maybe more than ever before this season, because of the lack of innings logged last year by almost all of our pitchers."
The Blue Jays are one team that took pitching to an extreme during last year's 60-game sprint. It wasn't until their playoff clincher against the Yankees in Sahlen Field – Game 57 of the schedule – that they had a pitcher throw seven innings in a game. Ryu reached that mark in the 4-1 victory. 
The Bisons won't play in Sahlen Field until May.
"Innings-eater" pitchers didn't have much value in 2020 with the short schedule. You need those No. 3 and 4 starters to be able to throw into the seventh or even eighth innings some days just to save your bullpen, even if they're in, say, a three- or four-run deficit. Last year, that wasn't the case. You had enough relievers to get through the schedule and others ready and waiting at the Alternate Training Site.
Toronto veteran Tanner Roark, for instance, had averaged more than 180 innings and 31 starts per season the previous five years with Washington, Cincinnati and Oakland. But Roark never found any rhythm within the quick hooks of a 60-game schedule, going just 47 2/3 innings over 11 starts last year and posting a 6.80 ERA.
Roark even popped off about the Jays' strategy one night in Buffalo when he was yanked in the fourth inning. And everyone listening understood his frustration.
"Over the course of all seasons, having guys that have the ability to get right-handers and left-handers out over the course of 5-7 innings is one of the hardest things to acquire," Atkins said. "There's going to be tough days for certain pitchers, but the guy who can get out there on a regular basis has always been exceptionally valuable and will continue to be now."