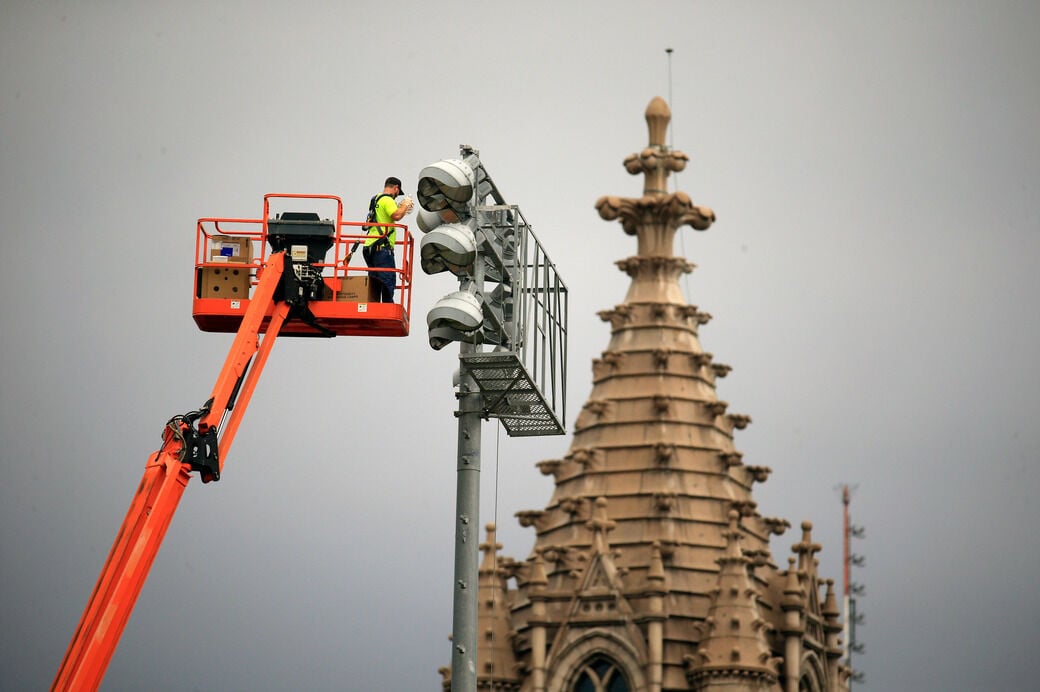 Erie County officials will be part of a conference call with Major League Baseball on Thursday to address concerns over the coronavirus outbreak that has decimated the roster of the Miami Marlins.
The Marlins are the first opponent scheduled to play the Toronto Blue Jays at Sahlen Field, with games here slated for Aug. 11-12. Representatives of the Blue Jays and Buffalo Bisons will also be on the call, County Executive Mark Poloncarz said Wednesday during his weekly press briefing.
The Marlins' season has been put on pause until at least Tuesday, with seven games postponed because of the outbreak. There have been 18 positive cases on the roster, with a 16th player's positive test revealed on Wednesday, in addition to two coaches.
There are currently no other positive cases on any of the other 29 MLB teams.
"I think they are very concerned," Poloncarz said of baseball officials. "... They're very concerned about what could potentially happen, which is the ending of their season prematurely before they really got it off the ground. I'm not talking just about the Marlins. I'm talking about all Major League Baseball."
The Blue Jays were 3-2 in their first five games heading into their "home opener" Wednesday night in Washington, where they batted as the home team in Nationals Park.
"They're playing great. They really are playing well," Poloncarz said. "So we want to see games. We want to see that safely, and it would be great to have the Blue Jays playing in Buffalo as we hope they will very soon, and winning.
"But it would be the most 2020 thing, especially for Buffalo, is that because of what happens elsewhere, we don't even get to see you have one game in Buffalo because they had to shut it down."
It's expected Poloncarz will reiterate to MLB officials the current laws for professional athletes in New York coming from hotspot states needing to stay quarantined between the ballpark and their hotel.
"Basically you're stuck in your hotel, go to the game, come back to the hotel, fly out," he said. "And if they violate that, they're actually in full violation, and can be quarantined at that point and prohibited from playing."
The Marlins' situation has impacted the schedule of multiple teams as MLB announced Wednesday that the Philadelphia Phillies, who hosted Miami last weekend, will remain off the field until Saturday. Their scheduled game against the Blue Jays on Friday night in Citizens Bank Park will be postponed and made up as a doubleheader on Saturday before the teams play a single game on Sunday.
The Blue Jays are the home team in those games as well. The games were initially slated to be played here but were kept in Philadelphia to allow ample time for Sahlen Field to be upgraded.
Work at the ballpark continues, with lighting being a focus on Wednesday as brighter LED bulbs were being swapped on the stadium's towers. Washington Street by the stadium was closed to facilitate the project.
News Staff Reporter Sandra Tan contributed to this report.
Concerned about COVID-19?
Sign up now to get the most recent coronavirus headlines and other important local and national news sent to your email inbox daily.