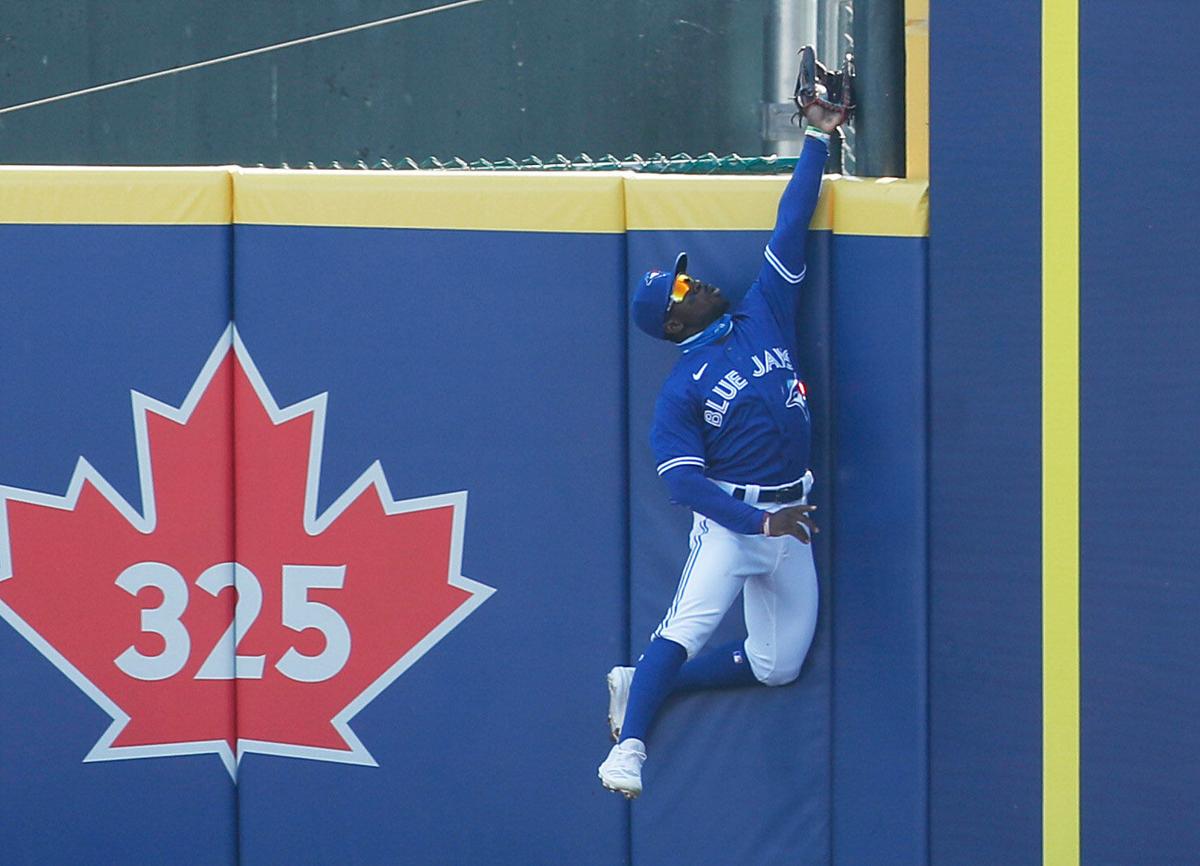 The final out came at 5:59 p.m. Sunday. A routine grounder to second by Toronto Blue Jays shortstop Joe Panik that ended a 7-5 loss to the Baltimore Orioles.
A quick notation in the scorebook. And the final sentence for a wild few weeks when we first thought we'd have no baseball in Buffalo for at least 20 months and we suddenly ended up in the major leagues.
So many of the Blue Jays played here in Triple-A the last three years. They grew up before our eyes again, making a surprising run to the American League playoffs. A 95-loss team last season, the Jays finished 32-28 and will meet the Tampa Bay Rays in a best-of-3 series this week in St. Petersburg, Fla.
Their work in Buffalo is ultimately what got them there. The Jays were 17-9 at Sahlen Field, the third-best home winning percentage in franchise history at .654.
"We're going to keep a lot of stuff from here, the signs and stuff," manager Charlie Montoyo said before the game. "My son's cutouts that were next to the bench, things like that. The players are too. It's pretty cool. They really did a good job here. That's what I liked about this place. We made it into our home and we played good here. It was a great time here."
The Toronto offense was moribund when the team arrived here Aug. 9. The team's record was 5-8 and its first road trip of the season lasted nearly two weeks. That night, some players took batting practice and got back the feeling of going for Oak Street many of them had in Triple-A.
"When we started taking BP when we first got here, we were like, 'Oh, the ball is going out pretty good,' " Montoyo recalled. "As a hitter, that helps you out and gives you confidence."
The Jays scored 6.1 runs per game here, the highest for a single season at home in team history and No. 2 in the AL in 2020. They entered Sunday's game batting .279 in Buffalo, tops in the AL.
Vladimir Guerrero Jr. batted .329 at home this year with 22 RBIs in 25 games. He homered in the third inning Sunday, his fifth of the season downtown. Lourdes Gurriel also homered as part of a 4-for-4 day that got his final average for the season to .307.
"That's some of the best news for us as a group, the way he's swinging the bat right now," Gurriel said of Guerrero. "Our confidence is great. We've got pretty much everybody healthy. The lineup is feeling good 1-9, which is what you want going into the playoffs."
You think back to a lot of moments. You had months worth of wackiness here.
The Aug. 11 opener against the Marlins, won on Travis Shaw's 10th-inning single, will stand the test of time as a iconic night in Buffalo baseball history. There were five wins against Yankees, topped by a 10-run inning in one game and the playoff clincher here Thursday night. The 14-11 loss to the Marlins on Night Two, when an 8-0 deficit was erased, and the 9-8 win over Phillies when a 7-0 hole was escaped.
There were back-to-back walkoffs against the Orioles on a Randal Grichuk two-run homer and Teoscar Hernandez two-run single. An 18-1 loss to the Mets, who put together a 10-run inning of their own for Cy Young winner Jacob deGrom.
"This year has been fun. It's been exciting games. The first month and a half I think gave us all a heart attack almost every night," Grichuk said. "But it got us to where we're at. And hopefully the playoffs come easy knowing we've been in a lot of high-pressure games throughout the year."
There might be a couple more to come against the Rays. The Blue Jays blew a 4-1 lead after three innings Sunday as Tanner Roark and Shun Yamaguchi couldn't hold the lead on a day that featured a highlight-reel catch over the right-field wall by Jonathan Davis to deny Cedric Mullins a home run. Montoyo wasn't risking injury to any of his key bullpen arms to try to get the No. 5 seed and a trip to Cleveland.
The Jays went 4-6 against Tampa Bay this year, but three of the losses were in extra innings, and two were lost by a run.
"They really want to play Tampa Bay," Montoyo said of his players. "It was a tough matchup all year, those 10 games, and they're looking forward to the challenge."
"We feel great. It's amazing, the feeling," Gurriel said. "We're just going to go out there and have fun. We'll see what happens."
Shortly after the final out, the scoreboard flashed a message that read, "Good luck Blue Jays. We're behind you from home." An hour after the final out, Blue Jays staffers stood on the balcony overlooking Washington Street with a good-luck banner for the players as they boarded the bus for the airport.
When the game ended, the Bisons tweeted a letter from Rich Baseball Operations president Mike Buczkowski.
"The only disappointment we've had over the last two months is that, as expected, we were never able to open the gates and allow the great baseball fans of Western New York and Southern Ontario to join us for these unforgettable moments," Buczkowski wrote in part. "And yet, years from now when we look back at this year in our lives, we won't feel like we experienced it alone."
The Bisons and the ballpark have been swamped with attention, from traditional and social media and from the numerous television broadcasts. But there's one big question unanswered because of both the virus and the current uncertain state of minor league baseball.
When will the gates open again?