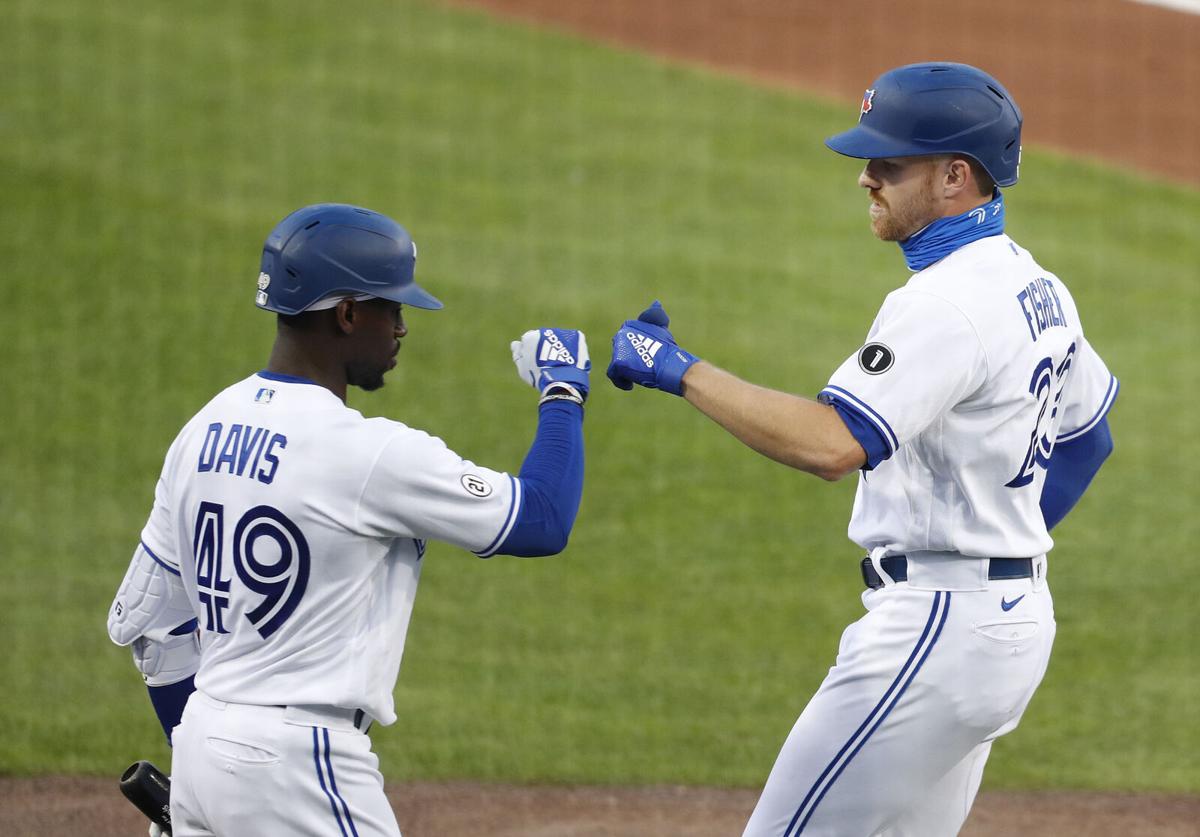 Forgive Toronto Blue Jays manager Charlie Montoyo if he lost count Wednesday afternoon. He's tired, too. Just like his team.
"Four weeks, 29 games in 28 days. I can tell you that," Montoyo said on his daily pregame video call when asked about the rugged stretch his team has endured until finally getting a day off Thursday.
We don't mean to quibble but it's actually 28 games in 27 days. No matter what the number, it should have been a backbreaking stretch. Instead, the Blue Jays have emerged from it as a legitimate playoff team.
"They have been in every game and that's tough to do," Montoyo proudly said of his players. "Playing those games in Boston last week like five-hour games, coming here in a big series against the Yankees and being down and coming back (a 12-7 win Monday that featured a 10-run inning). That impresses me a lot."
The Jays didn't have much left in the tank Wednesday as they lost to the Yankees, 7-2. They're 24-19 -- but their 18-10 record in this stretch ties the Dodgers for the most wins in baseball since Aug. 14.
For all the talk about the Yankees' injuries, not nearly enough is being said about what the Blue Jays are going through.
They've been without their best player, shortstop Bo Bichette since Aug. 11, and have gone 17-8 since. Their best slugger, Teoscar Hernandez, pulled an oblique Saturday and his return is uncertain.
The pitching staff has been completely disheveled with three starters and three relievers down, including top prospect Nate Pearson and closer Ken Giles. 
The ultimate indignity may have come in the eighth inning Tuesday night and it's something the Jays have feared since they set up shop here last month.
First baseman Rowdy Tellez injured his right knee chasing a foul pop running through the Yankees' bullpen. Replays showed Tellez didn't step on the mound but instead seemed to step on the pen's home plate and slip, tweaking the knee.
The bullpens in Buffalo, of course, are tightly packed down the lines in foul territory. Blue Jays and MLB officials couldn't find a solution to moving them elsewhere so they stayed put and everyone crossed their fingers. Didn't cross them hard enough apparently.
Tellez went on the injured list Wednesday and in the second inning of the game emerged in the walkway of the 100 level with his leg in an immobilizer and moving gingerly on crutches. He sat down at the top of Section 106 talking with Hernandez, who stood next to him watching a few batters.
A couple innings later, the Toronto Sun first reported that Tellez's MRI showed a tendon injury in the knee that's expected to be season-ending.
Montoyo said that was news to him. Possible that right after the game he simply didn't know yet. But it's clear what we saw of Tellez was not good.
That's another huge loss for the Jays, as Tellez is batting .348 with an 1.136 OPS in Sahlen Field. On the road, he's just a .239 hitter with both his slugging percentage and OPS more than 300 points lower.
Tellez, remember, played 260 games for the Bisons the last three years. In July most of the Jays understandably wanted no part of a season in Buffalo, but there's no question familiarity with the park has helped the Blue Jays.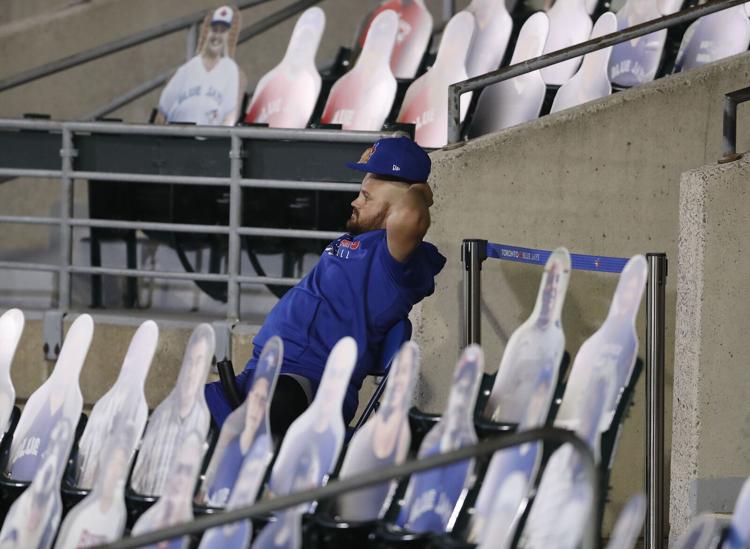 Since arriving here for the Aug. 11 "home opener away from home", the Blue Jays entered Wednesday's game leading the majors with 171 runs overall. They're 10-6 downtown and entered Wednesday leading the AL in home batting (.281), runs (6.4) and on-base percentage (.360). 
"A lot of us have been around each other for a long time," said catcher Danny Jansen, one of several ex-Bisons on the roster and the holder of the grand slam that capped Monday's 10-run inning. "With the short season and the spring we have, it amplifies things and makes it more intense.
"All these one-run games we've played and the constant battle all the time bands us together. Makes us compete."
There have been stumbles at times in extra innings. And Montoyo is running afoul of his starters for quick hooks. Tanner Roark was gone after four innings and 67 pitches Wednesday even though he allowed only two runs.
Roark wasn't happy he didn't get a chance to meet the Yankees' lineup a third time.
"Just because the computers are saying something different, I hate it," he said. "I'm old school. They signed me here for a reason. To not go three, four innings and throw a certain amount of pitches."
The bullpen, which actually features what would have been the bulk of the Bisons' 2020 rotation, has been a revelation. Ryan Borucki, Anthony Kay and Thomas Hatch all might have been in Buffalo anyway except as starters for the Herd. Instead, they're throwing mid-90s out of the pen.
"Credit goes to all those guys who are starters and who are taking the ball," Montoyo said. "It's been amazing how these guys have done such a great job in high leverages in different innings."
The Jays have 17 games left. Seven are against the Yankees. Friday night's series opener against the Mets is against Cy Young winner Jacob deGrom.
They're in a great spot to be a playoff team. The teams behind them aren't so formidable, unless the Yankees finally get their act together.
The Blue Jays' reward for Thursday is a long-awaited day off. But even that goes with an asterisk. They're pretty much quarantined in and around their downtown hotel. They're not really supposed to be strolling the Canalside boardwalk or Erie Basin Marina or Chippewa Street, which is a shame with how beautiful the weather has been the last few weeks.
For his part, Montoyo says he'll simply stay playing his beloved bongos and salsa music – and get ready for Friday. He'll probably catch up on his sleep, too.
"There's not much to do," the manager said. "But I know what I'm doing."
Be the first to know
Get local news delivered to your inbox!