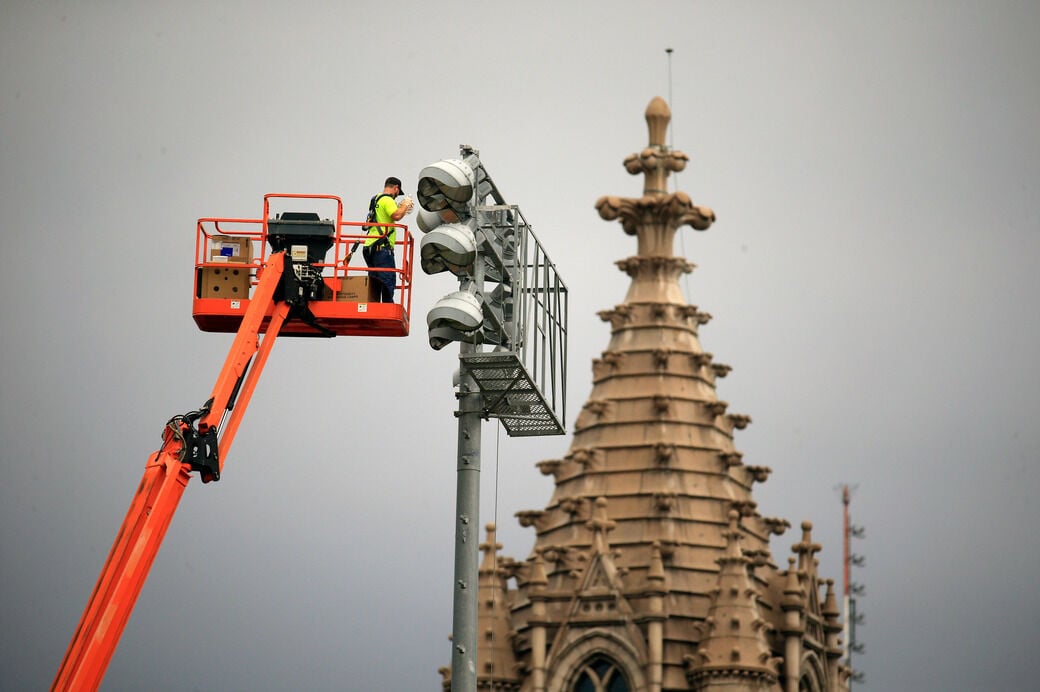 The Toronto Blue Jays have the weekend off after their series in Philadelphia was postponed after a Phillies coach and a member of the clubhouse staff tested positive for Covid-19. 
The Blue Jays could make up the Phillies games as doubleheaders when the teams are scheduled to play Sept. 18-20 at Sahlen Field in Buffalo. 
As work continues at the ballpark in Buffalo, General Manager Ross Atkins said he is "confident" that the facility will be ready for the scheduled Aug. 11 opener against the Marlins. Of course, things are changing daily, a point Atkins emphasized in a Zoom call with reporters Friday. 
Here are some highlights from the session:  
Aug. 11: "I can tell you this: It doesn't feel like that's happening anytime soon. We've only played a week. We're a ways away. there's a lot of more information, a lot more to learn before opening day there. We're confident that we'll be ready, we're confident we're ready for that start and we'll focus on one day at a time."
How do things look in Buffalo right now?: "It's really just first and foremost about safety and making sure we have all the protocols in place, then getting it to a standard that's the best possible standard from a competitive standpoint, getting every resource there that we need to have there for guys to prepare and recover well. 
"We will be using a lot of outside space for players to prepare and train and get ready and recover. We'll have batting cages and places to prepare, throw, and throw bullpens even in the concourses. We're expanding the clubhouse for the home side to be extremely expansive and at least 8 feet between every player by using almost the entire underground area for our players and staff. There is a ton of attention and detail given to how players are moving during a game and where they can be seated, whether that's in the bullpen or making the dugouts bigger by getting access into the stands. We have to work through all that for the visitors as well."
Reaction from the players: "It's been encouraging. I think our players are going to end up being pleasantly surprised. At least that's our hope."
How the team is dealing with virus: "I wish you guys could see the amount of isolation we're in, how we're going about our daily lives. The only times that our players are really ever together are when we're in a bus, on a plane or at the field. And then we got back to our hotel rooms and are all in isolation. The industry has a great deal of respect for this virus and it has no boundaries. ... Everyone is very respectful of how serious this virus is. We can't control what that means for other teams in other environments. What we can do is use the best of our ability to stay safe and keep communities safe. Not just our baseball team but the communities in and around us."
Can MLB pull this off?: "I don't think it's MLB, I think it's all of us. I don't think there's a person who thought this would be seamless and would run as smooth and silk unless different things happened with the virus. All of us have to adapt and adjust. "
Be the first to know
Get local news delivered to your inbox!