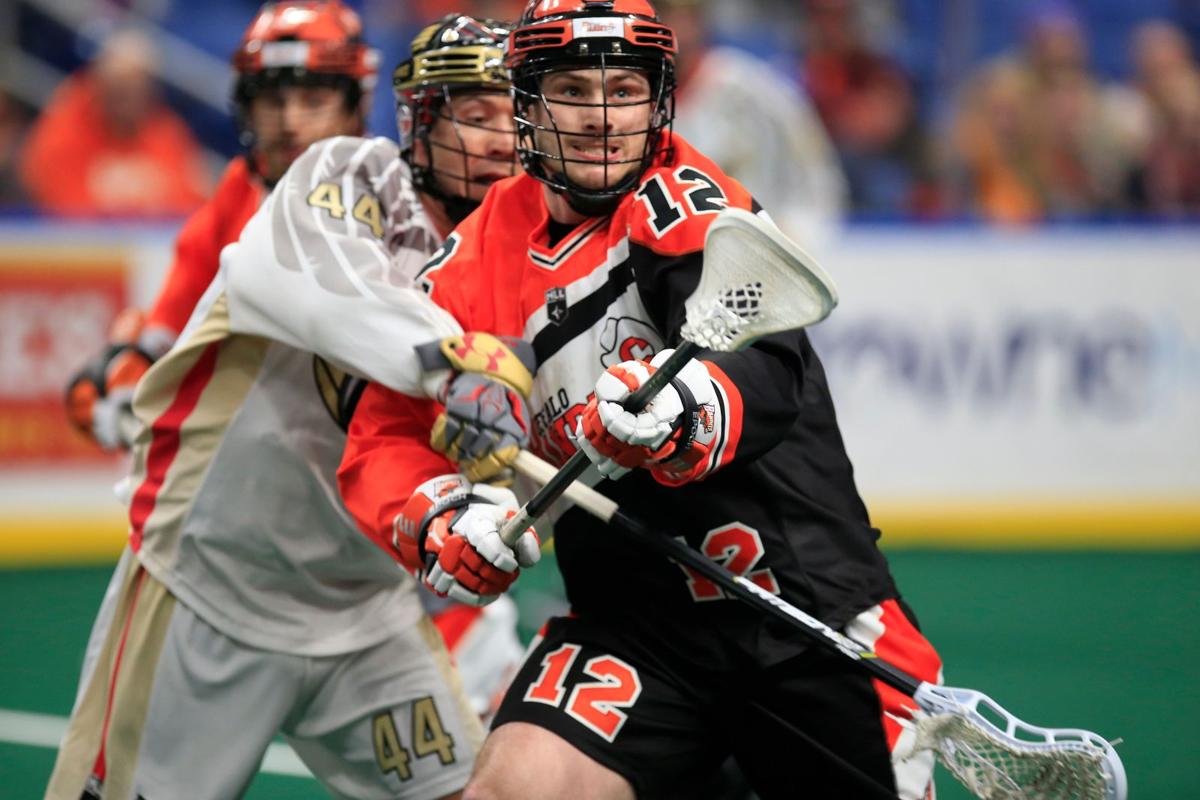 The Buffalo Bandits gave up tough-guy defender Mitch de Snoo to the Toronto Rock on Monday in a trade that brought two defenders and a conditional first-round draft pick in return. Buffalo received Brock Sorensen and Alec Tulett in the deal.
Acquiring two defenders should help the Bandits offset the loss of de Snoo. Sorensen, 27, is a 6-foot-6, 220-pound defender entering his seventh season in the National Lacrosse League. He has caused at least 10 turnovers and recovered at least 50 loose balls in each of his six full NLL seasons. In 101 career NLL games for the Rock and Minnesota Swarm, Sorensen has recorded 60 points (28 goals, 32 assists) and recovered 424 loose balls.
The trade should simplify commuting life for de Snoo, who is in his second year as a medical student at the University of Toronto. He has a degree in biomedical engineering from Drexel University in Philadelphia and a masters degree in laboratory medicine and pathobiology from Toronto. He has done genetic research into Parkinson's disease.
De Snoo, 27, is a native of Oshawa, Ont., who plays outdoor lacrosse in the summer for the Oakville Rock. He played 78 regular-season games for Buffalo with 13 goals, 45 assists and 139 penalty minutes over the last five seasons after he was acquired from Calgary. He also played eight playoff games for the Bandits with one assist and 24 penalty minutes.
"It was definitely a bit of a shock when I found out," de Snoo said of the trade, according to a release by the Rock. "It's not something I was expecting, but it's very exciting, especially with the other move today that makes the team very competitive, very quickly. I have a lot of familiarity with the coaching staff and players from my time in the summer league with Oakville."
Buffalo will receive Toronto's first-round draft pick in 2022. However, the pick will come in 2020 first if Georgia opts to take Toronto's 2022 pick instead of the 2020 first-round pick as part of the Jason Noble trade to the Rock completed earlier Monday. The NLL Entry Draft will be in September.
Be the first to know
Get local news delivered to your inbox!