Business leaders have been navigating challenges they never could've dreamed of at this time last year. Adapting to the needs of their organizations and the communities they serve has put them to the ultimate test. 
News Publisher and President Tom Wiley recently hosted a virtual get-together with fellow leaders to discuss their experiences and to look at what's ahead. Over the next five weeks we'll share highlights of that discussion, leading up to the publication of Prospectus 2021, The News' annual look at Western New York business and economic trends.
This week, business leaders share how their respective institutions embraced abrupt and immense challenges at the onset of the pandemic, and how those adjustments might better in the long run.
---
Tom Wiley: I know in each of our representative industries, change is the operative word. I've had conversations with most of you about how we're managing this in the news industry, as well as each of the areas you're in.
Candace, when we talked recently, you were walking back from Dr. Phil McCarthy getting his Covid-19 vaccine. I was surprised, in that moment with you, how much that meant to me. It didn't dawn on me until we had the conversation that this is a medical miracle, to be done in this timeframe. Tell me a little bit about what that meant and how that's impacting your organization now.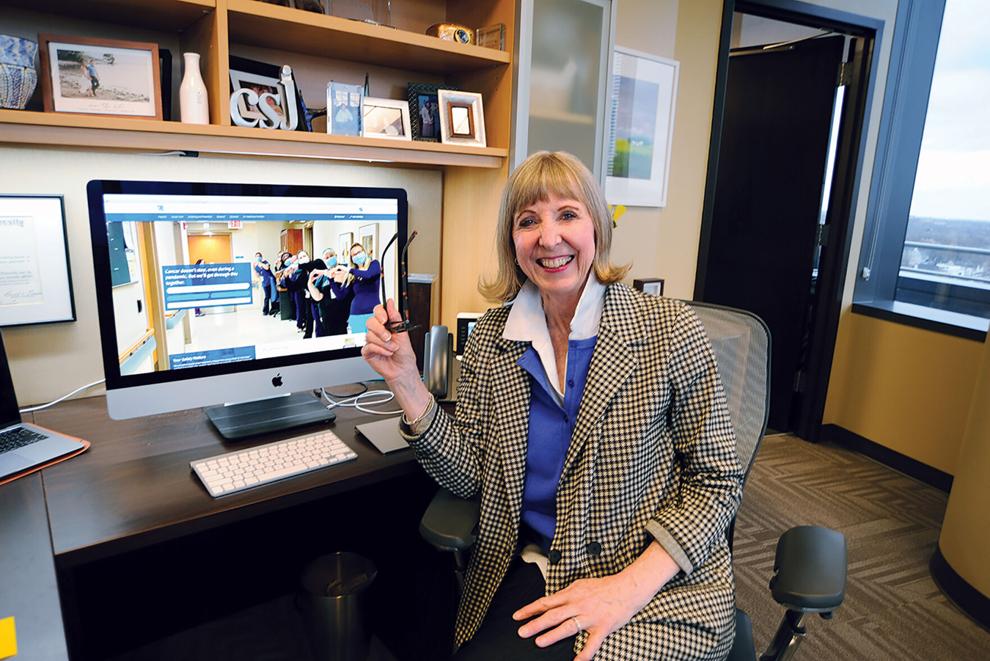 Candace Johnson: Lots of emotions. I'm a scientist, so for me, the science of this whole vaccine is really incredible. The individuals who developed this vaccine I'm sure will be recognized with a Nobel Prize someday. The speed with which they got it to us is unprecedented.
But it really goes to who we are as an institution, too. We're a National Cancer Institute designated center, we're here to treat patients, and patients are the center of our universe. But we're here to develop innovative, new therapies, be on the cutting edge of things so that we're giving our patients the very best opportunity to beat the disease. And what we did a few weeks ago is administer a vaccine for Covid, which is innovative. We're one of the first places to get this, and the world is just being vaccinated. So it really does bring everything back to the center.
Wiley: Mike, you're also obviously deeply embedded with health care. How has Independent Health been handling this, and what challenges have you faced?
Michael Cropp: Our chief medical officer retired a year ago in April – Tom Foels – and he spent the last 10 to 12 years of his career trying to get physicians to do more telephonically and electronically, and to recognize that patients' needs were evolving. He joined our board after his retirement, and during his first board meeting in April he said, "Covid did more in two weeks to get behavior change that I tried to drive for 12 years." The rapid adoption of telephonic interactions between physicians and other providers and patients was phenomenal.
But one of the other things that happened early on was that the government came through quickly for big institutions with relief funds. What got left to their own devices was physician practices. Some of them had the wherewithal to be able to apply for some of the relief funds. Most of the smaller primary care practices did not, and because of the way that they get paid these days, a lot of it was still dependent upon face-to-face interactions. Those evaporated at the end of March, and so you had many practices that were on the verge of closing down and bankrupting.
Our team quickly recognized that and took what was last year's cash flow to these primary care practices and converted it into the same cash flow for the current year to keep them going. For me, it was a really moving moment, because the staff recognized that very early on and just came forward with this recommendation that was a no-brainer to say, "Yeah, let's do it."
Embracing change
Wiley: Frank, you're in a people business and not embedded in the health care space the way Candace and Mike are. We heard some really interesting things from car dealers about how horrible March and April were and then how June and July were great, so you've been through a roller coaster of sorts. How have you figured out a way to thrive within this chaos and change, either positive or negative?
Frank Downing: It is unbelievable in the retail industry; this pandemic has been a roller coaster. That's a term that I've used in almost every single meeting or anytime somebody asks me. I've never experienced, in my 35-year career, anything like this. But back when the pandemic hit, it forced change.
The dealership business model has been the same for decades and decades – almost a century – most of it being in store, to all of a sudden our showrooms are locked. We used to do probably 5% of our business outside the store, and then we had a switch to 100% of our business being done outside the store. That's a dramatic change, so we got really good really fast at digital retailing, selling cars over the phone, contactless delivery, curbside delivery, everything. We had to totally change our business model, and it's going to be for the best in the long run.
John Gavigan: I've been an entrepreneur, I've spent the last six years supporting entrepreneurs, and now I get to sit with four intrapreneurs. It's such a revelation to me that you're thinking about your businesses in an innovative way, in the same way that a brand-new entrepreneur is thinking about how to take advantage or to leverage resources to solve problems out in our world. So isn't that a wonderful mindset? Embracing innovation and really catalyzing a mindset of change, and I think it's the mindset that we're responsible for right now.
If we can help our community, our employees, the people that we support, really embrace a change mindset – one that's founded in innovation – I think we have a big chance of doing something special in our community for future generations.
Change for the better 
Wiley: Frank, what's the silver lining in what we've learned from the last nine months of social isolation that you think is going to benefit you?
Downing: I think in the retail environment, the virtual buying experience is definitely a big change that is here to stay. We're really empowering the customer to do a lot more. We're not selling cars anymore, we're just helping people buy cars. Customers used to go to five or six different stores before they bought a car. Now it's like 1.2. It's just simplifying the process and making it easy and fast. People value their time or don't have a lot of time, so that's a big thing that we're really striving to do.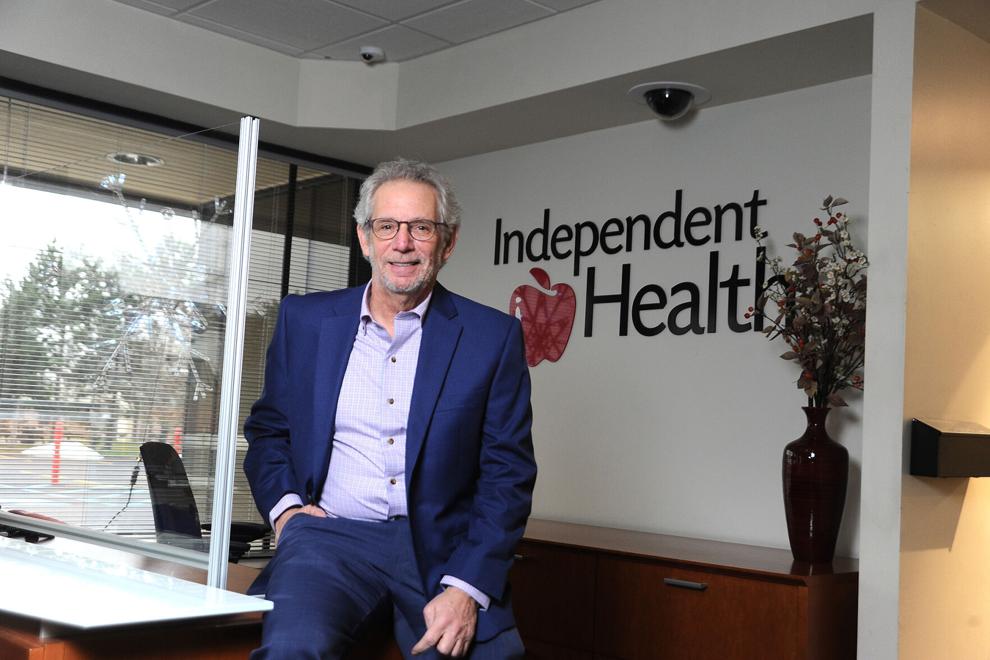 Cropp: Similar to what Frank's describing, it's all about making it simpler, easier, more accessible. Earlier we talked about the interaction between the docs and the patients moving from face-to-face to either digital or telephonic. But even more than that, patients can self serve a lot now. It's kind of a fallacy to think that a visit to the doctor two times a year, four times a year is going to actually help someone change their behavior. It's more about many other things. There's technology that is coming along that is giving access to patients for information that they need to consume in the moment that can have a huge impact on their health. Little things like that are enabling for the patient and creating a better bond and trust between the patient and the doctor are coming to the fore.
Johnson: To go through all this has made us a stronger institution because we had to be so resilient. We had to develop a place where people could come and feel safe, so all the safety precautions had to be put into place. We had to do it to convince the physicians and the nursing staff and everyone that it's safe for you to come in here and work, it's safe for you to take care of patients. There are people that are dying of their cancer because of Covid because they haven't gotten the right care. We've had to really look at this and it's made us a stronger organization, and I think it's brought us together to go forward more in the future. 
---
Coming next Sunday
Part 2 of 5 | Creating an environment of smart risk-takers
---
This sponsored feature was produced by Amplified Buffalo. Want Amplified Buffalo to tell your company's authentic story? Put our storytellers to work for you: amplifiedbuffalo.com.