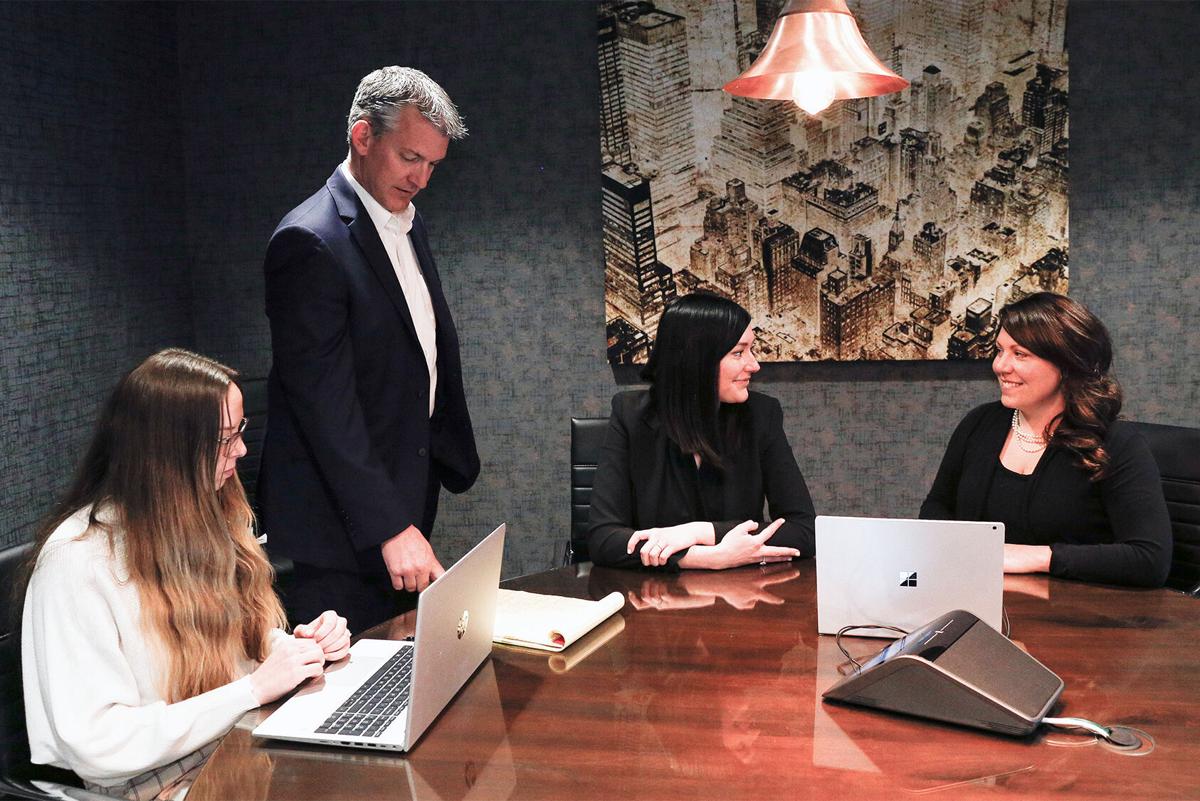 Divorce has been on the rise due to the unplanned "togetherness" we've all been experiencing thanks to COVID-19. Of course, there are other societal factors, but the pandemic has magnified situations couples find themselves in when contemplating divorce.
Nobody gets married intending to be divorced, but it happens. What is interesting is that the process of how people are getting divorced has changed, but especially due to the pandemic.
According to the Buffalo divorce and family law firm of Wesley Clark and Peshkin, which handles over 500 cases per year, the processes by which couples are choosing to divorce have been impacted.
"Beginning back in March 2020, we noted major growth in mediation and collaborative law, two common amicable divorce options" noted Amber Peshkin, Esq., a partner with Wesley Clark and Peshkin. In fact, the firm has noticed a 50 percent increase in consultations over the past year. In Erie County, uncontested divorces through March 2021 are tracking to be up more than 10 percent over last year based on data provided by the Erie County Chief Clerk's office.
With divorce on the rise, Wesley Clark and Peshkin has been positioned to handle the recent rise in cases. Not only is the firm experienced, but they are also adding staff specifically focused on handling divorce and meeting the increased demand.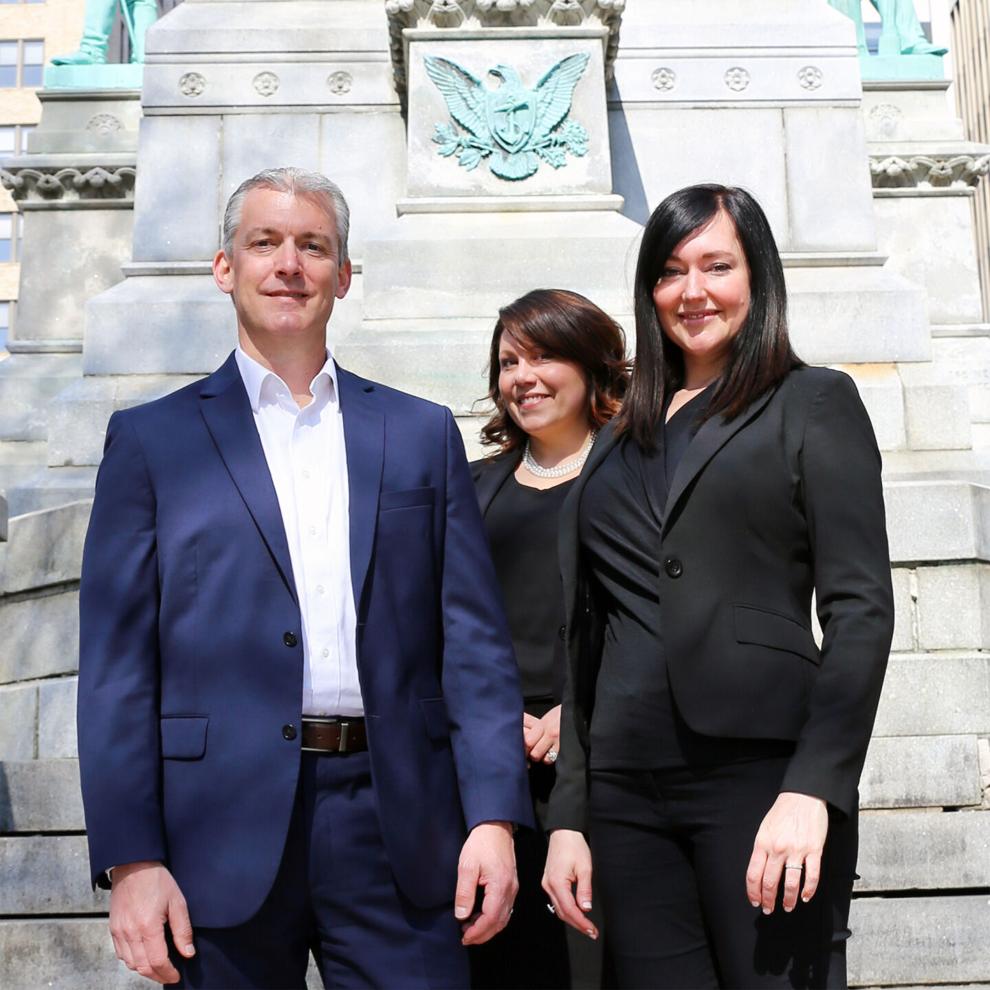 Partner Sarah Wesley, Esq., an alum of UB's School of Law, says, "We've also seen an uptick in applications coming from attorneys and law graduates who are interested in moving into the field of divorce and family law."
Court closures, delays and spouses experiencing more time together has led to a shift to working through separation in a more dignified way. Couples are finding it easier to go the route of a non-litigated divorce.
Yet in other households, midway through the pandemic, Wesley Clark and Peshkin has also noted a shift from amicable processes to court-based divorce. They attribute this to tension in the households due to extended quarantining, social, political and economic stressors.
"Recently, we have started to see a leveling off. People are requesting a more typical mix of options from mediation to collaborative law and court-based divorce. The increased volume is still holding strong however," Peshkin added.
Regardless their situation, Wesley Clark and Peshkin works with clients to determine what the most favorable solution for their divorce.
"We have been championing alternative pathways to divorce for a number of years and it's more relevant now than ever before," said partner Kevin Clark, Esq.
If you are contemplating divorce there are options that might be right for you.
Why non-litigated divorce?
A non-litigated divorce means you don't go to court. It's a good option if you and your spouse are largely on the same page or want to minimize the impact on your children. In short, the divorce moves forward more quickly. The court process was slow to begin with but with virtual conferences and other restrictions, the delays have increased.
"It's become much faster to divorce by mediation or collaborative law. In large part, the parties are in control of the schedule and so if they want to meet weekly, we can accommodate that, and are able to divorce them in a matter of weeks as opposed to months or more in the court process," says Peshkin.
Here's a quick breakdown of the divorce process options:
In mediation, a neutral party, your mediator, guides the conversation between divorcing parties ensuring that its productive and that the agreements made will suit the parties long term. The goal is for the spouses to craft an agreement that satisfies both of them, with the support of the mediator.
A collaborative divorce is like mediation but substantially more supportive. The divorcing parties have attorneys supporting them during meetings. The conversation is led by a third party, like a mediator, who has a specialized background that suits the couple. The group works cooperatively to help the couple craft agreements, child custody and support, etc.
Unfortunately, if neither mediation nor a collaborative divorce is possible, Wesley Clark and Peshkin has extensive experience in divorce litigation. The court-based divorce is a more traditional divorce process, where a judge is involved in resolving the issues between the divorcing couple.
And for those with more complex divorces that include children, Wesley Clark and Peshkin provides guidance for any child custody and child support issues. The firm's attorneys are skilled at navigating the complex child support laws and always keep you and your children's best interest in the forefront.
How to get started
Wesley Clark and Peshkin also offers free consultations where all the different divorce processes are explained in detail. It's a good way to explore which process is right for your situation.
"Our initial consultation is an invaluable tool for someone who might be apprehensive or overwhelmed at the prospect of a divorce," said Clark. "People constantly tell us that, after just one meeting, they had less anxiety, felt empowered, had more hope for the future and could see a path forward for the first time in a while," he added.
---
Wesley Clark and Peshkin
350 Main Street • Main Place Tower • Suite 2210 • Buffalo, NY 14202 • 716.486.3134