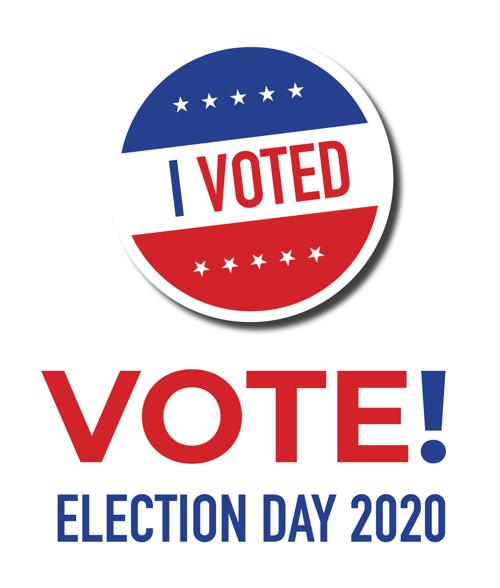 At a time when so many Americans seem so divided, there is one thing that should unite all of us: the power of voting. Your vote is your voice, and that is why every resident in Buffalo needs to go to the polls and be heard in this election.
Maybe some of you don't think voting matters, or that the results won't be impacted by your individual ballot. But when one becomes many, there is power in that, and we cannot afford to throw that power away.
"We believe that Black people, our community, we've been pushed away from our civic duty," said NBA star LeBron James, talking to the New York Times about his More Than a Vote effort.
In the middle of this historic election, LeBron James and countless other leaders are reminding each of us of the importance of voting. As LeBron told the Times, it's critical that people vote "not only to empower themselves, but to give back to their community as well."
Casting your vote has never been easier, with the availability of mail-in and early voting. Taking this simple, yet critical, action is essential to advancing the direction you want your community and country to move in. Mayor Byron W. Brown noted that in last November's election, fewer than one out of every four eligible City residents turned out to vote.
"People in the 'City of Good Neighbors' always rise to a challenge," Brown said. "I'm calling on every person across the city who can, to get out and vote. You don't have to wait until Election Day. You can do it today. With so much at stake in this election, every citizen must make their voice heard."
Vote early – in person or absentee drop-off – now through Sunday, Nov. 1
All early voting locations are open from noon to 9 p.m. during the week, and noon to 6 p.m. on the weekends.
You can vote at any early voting location, regardless of where you reside
You can also hand-deliver your absentee ballot to election inspectors at any location
Erie County lets you preview your ballot easily online before you head to the polls
Can't vote early? Make your plan to vote on Election Day, Tuesday, Nov. 3
Polls are open throughout Erie County from 6 a.m. to 9 p.m. on Election Day – and as long as you're in line by 9 p.m., the polls will not close until you have voted. Unlike early voting, you must go to your designated polling site: You can quickly find yours here.
If you're voting by absentee ballot, you can still hand-deliver it to any location. You can also choose to change your plan and vote in person instead, as long as you haven't returned your absentee ballot yet.