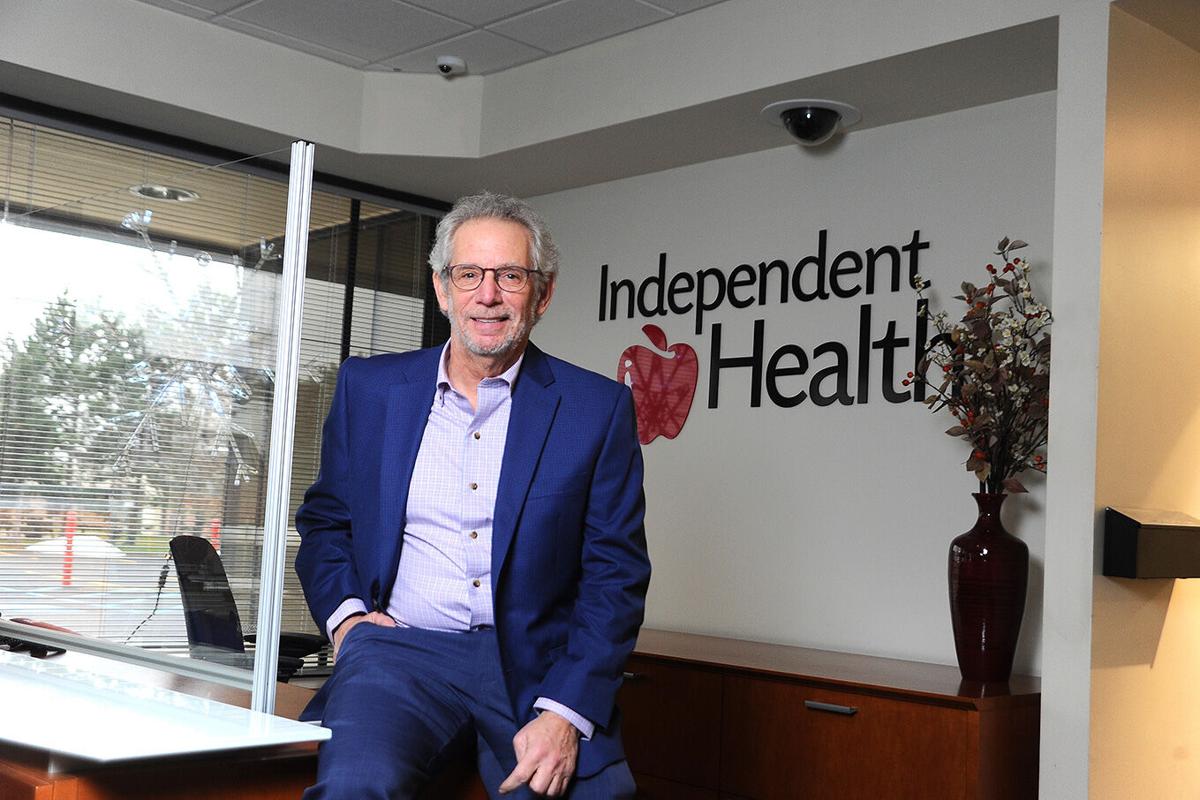 Covid-19 forced businesses to move more quickly in different directions than under normal circumstances. News Publisher and President Tom Wiley recently hosted a virtual get-together with fellow leaders to discuss their experiences and to look at what's ahead leading up to the publication of Prospectus 2021, The News' annual look at Western New York business and economic trends.
In the second installment of this five-part series, business leaders shared how cultures of smart risk-taking have helped their companies maneuver throughout the pandemic.
Tom Wiley: Change is hard to do in certain institutions, and I actually think this particular challenge of Covid-19 helped us do that. Whether it's banking, automotive, health care – almost all of the legacy business models – when I meet with CEOs, we have a common understanding that we're in really similar situations in having to reinvent our model.
And John, that's what you do for a living; you find those disruptors and you find those new things. In your purview, what kind of challenges have you faced when you can't do that social get together to create organic connections, so you have to orchestrate it a bit?
John Gavigan: This particular Covid era does not suit my personality style very well. I think most of you that know me pretty well know that I really enjoy being around humans and the social interaction, like most of us. So it's really difficult, but I think that that's part of the reason why we are embracing change.
I love what Candace has said, that change really equals innovation; they kind of go hand in hand. And when you're facing an environment where upwards of 54% of our jobs are going to be displaced or disrupted by innovation over the next two decades, if we don't embrace change or embrace a mindset of innovation, then it's unlikely that communities that we really care about – like the Western New York community and our families and the neighborhoods that roll up into it – are going to be as optimal of places to be a part of long term.
Candace Johnson: It's so important for us to create that environment where we foster that. And actually we get people that come here from around the country that we're recruiting, and when they look at sort of sleepy little Buffalo and what we have done in the entrepreneurial space – and this is due to 43 North, the things that the Buffalo Niagara Medical Campus has done in the Innovation Center, the Buffalo Billion. All the things that have helped to invest in new technology has really gone a long way to bringing people to Buffalo, and it's a huge recruitment tool for us.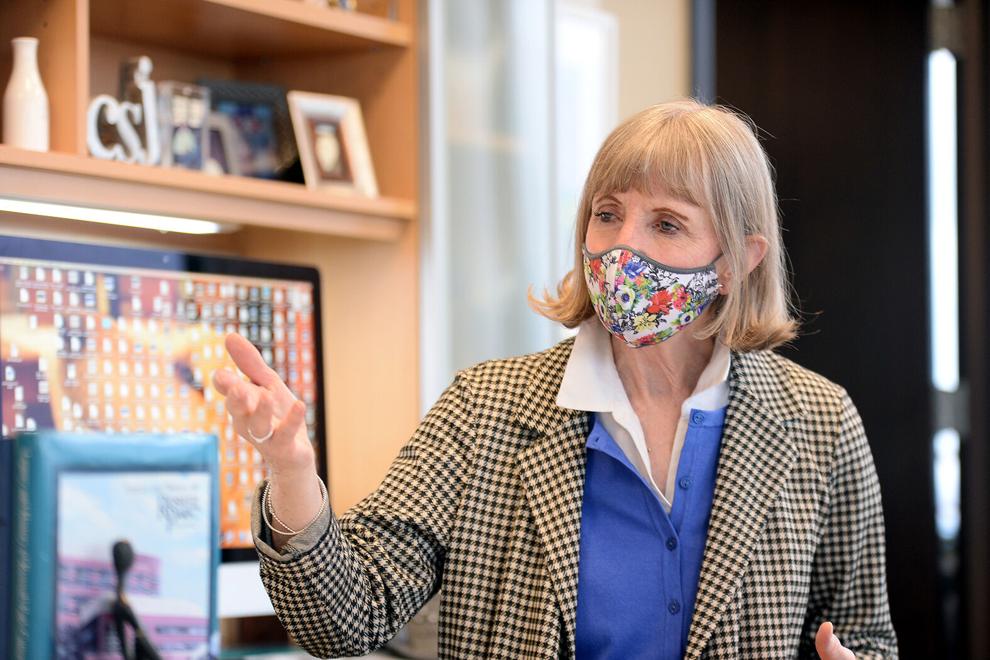 The right environment
Wiley: Mike, I know the speed of decision making may not be known as a marquee trait of the insurance industry. How do you balance the nature of the cultural dynamics of the insurance industry with the need for innovation?
Michael Cropp: We had to adopt a total enterprise risk management discipline to build the right thinking and the right guardrails when we're thinking about big decisions. I would say we didn't have a lot of people who were risk-takers when we got going, but we had a few. Turning them loose and watching how they were able to frame the opportunity and think about the potential challenges and risks, I think that helped get more people comfortable with taking smart risk. But over time, in addition to creating that cultural element to promote safety, reward people for little failures and for stepping forward and trying new things.
I think back to a decision that we made about 10 years ago to invest in a new core platform. We were talking about an $80 million investment that we're going to be making over three to four years, and the discipline that we put into that conversation, looking at the risks, because we ultimately ended up going with a startup. We didn't go with an incumbent, and there was a tremendous amount of discussion within the organization that went up to the board level to talk about the risks. How well do we understand them, and what can we do to mitigate those risks, helped us really solidify that enterprise risk discipline within the organization.
Wiley: Candace, within your institution you have this research side and you have the patients, but do you feel like that entrepreneurial spirit within research impacts the entire organization? Because I've been working with that in my own space of what risks are worth taking, and how much damage could I do with a failure? And when we start calculating some of those things, almost every time we end up thinking, OK, we're way overestimating the risk here.
Johnson: I think that people that are very creative with all these ideas, they usually are the risk-takers. They're the ones that are willing to go for it because they believe in what they're doing and they usually – the good people – have the data to support it. And so I think that creating that sort of environment is really important. And also, I think our patients and people in general, it's a good thing for them because we're developing.
The right mindset
Wiley: Frank, I intentionally had my kids involved in competitive sports and myself played through high school. Having people who understand how to solve problems and assess risk in real time and under pressure, do you feel like your hockey career at the University of Michigan gave you a bit of a different kind of outlook on the car business?
Frank Downing: In the car business, we constantly are taking risks and you're in an extremely competitive environment. So you have to know how to compete, and you have to know how to build a good team around you to go to market with, and that's one thing we've been really blessed with at Towne is an outstanding team. It's like a hockey team. You get good players, you give them the tools to succeed, you work together as a team, you set your goals, you set your plans, you implement, you constantly change and alter, so I think competitive sports is a great foundation to help run any business.
Wiley: Professional sports in particular is pretty hardcore – you get too slow or you get injured and you're out. You've built a legacy at Towne that is particularly focused on long-term employment and long-term customers. How do you balance the hyper-competitive nature of the car business locally with both customers and staff?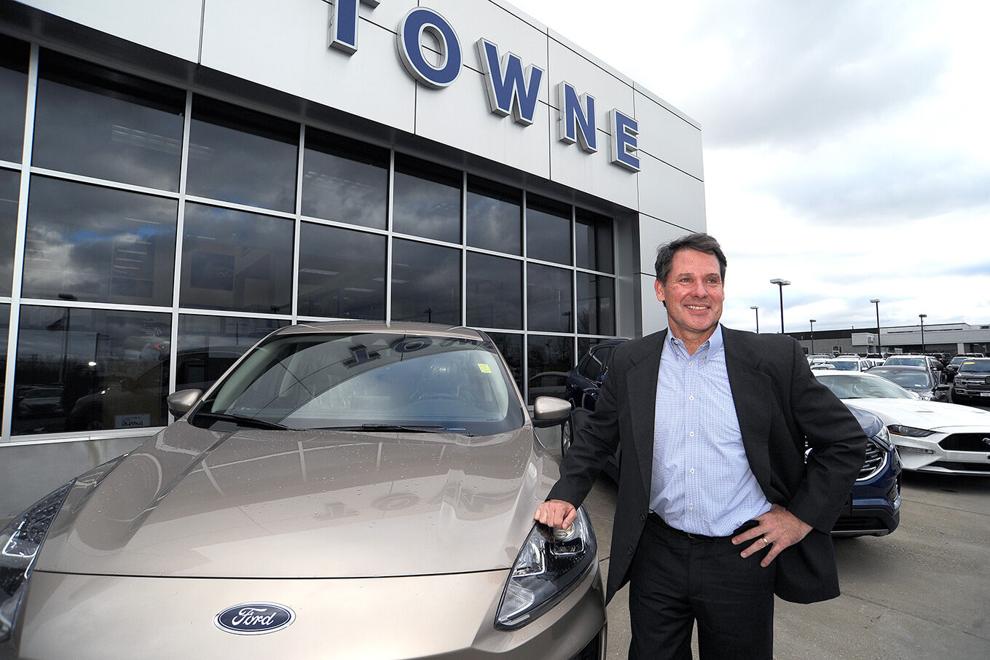 Downing: I think it's extremely important. We really treat our employees like family and we value longevity, and I think that's a key competitive advantage that we have. I do believe long-term employees are critical; I think over 20% of our staff today has been with us over 20 years.
We're not only selling cars, we're selling an experience, we're selling trust. People want to deal with somebody they already know takes care of them before, during and after the sale. So we really work to hire good people and retain them and take good care of our employees, and they take good care of customers. It's a great circle, so it's been a key to our success having a great team of family members around us to take care of our customers year after year after year.
Wiley: Mike, I'll jump to you on that question with respect to health care.
Cropp: We have plenty of conversations about why we exist and how everybody on the team contributes to that. Whether you're on the front lines working with the providers to understand what things go bump in the night that we need to fix, or whether you're on the phone with members, whether you're on the systems side of things. Wherever you sit, we all tie it back to our purpose.
We understand that if we maintain our focus on our purpose, there is a tremendous amount of room to innovate, and to bring greater value to our customers and to ultimately fulfill our mission of improving the health of the community. Seeing more and more people stepping up to try things, it's been really rewarding.
---
Coming next Sunday
Part 3 of 5 |  Workplace longevity starts with values
---
This sponsored feature was produced by Amplified Buffalo. Want Amplified Buffalo to tell your company's authentic story? Put our storytellers to work for you: amplifiedbuffalo.com.