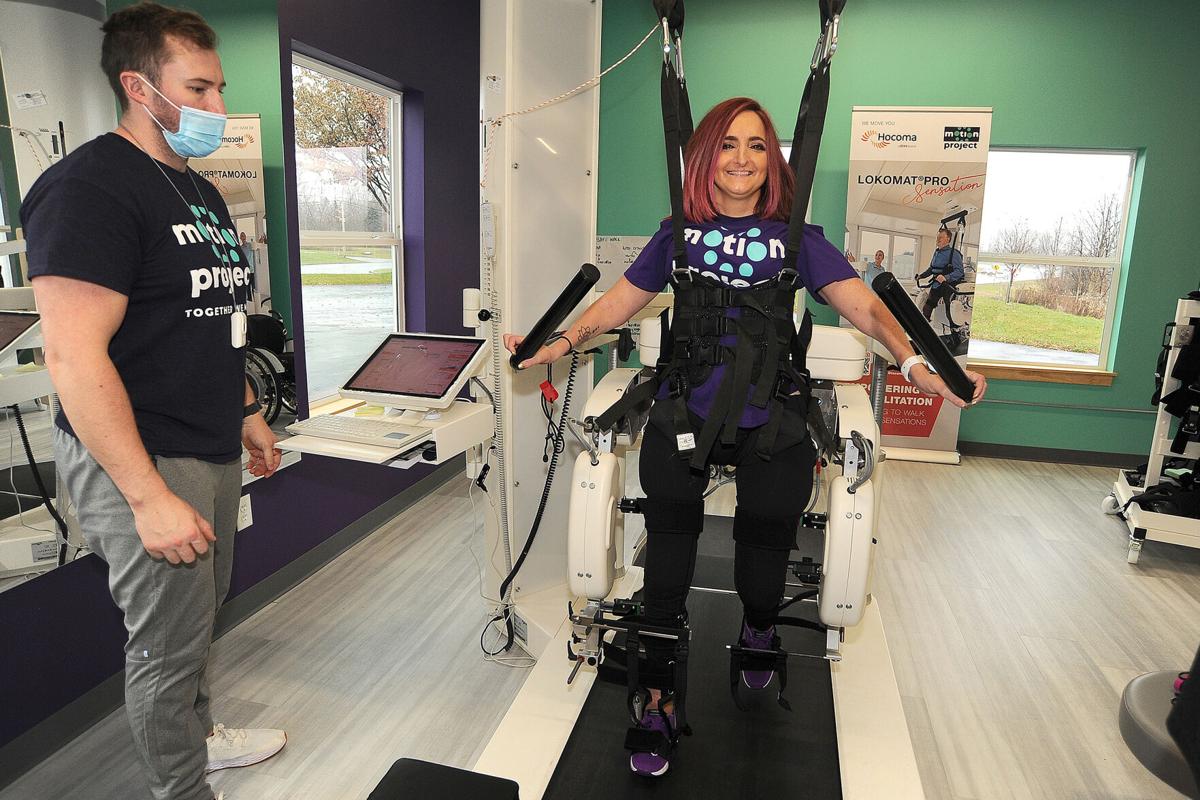 "I lived in an Atlanta hotel for four years before buying a condo. I was there 10 years," recalls Natalie Barnhard.
To receive the rehabilitation she needed to recuperate from a life-altering spinal cord injury, the young physical therapy assistant from Buffalo had to relocate to another state.
"It's obviously challenging physically, but also emotionally. You watch the people in your life move forward and you feel like you're at a standstill."
Through the Motion Project Foundation, Barnhard is on a mission to change that for those with spinal cord or traumatic brain injuries.
"We aren't focused on what you can do, we are focused on what you will do," explains Barnhard. "Most therapy is repetitive. At the Center, sessions are two or three hours. We work on developmental sequence patterns like rolling, crawling, improving agility, core stability and upper body strength. This is how you get someone where they want to be."
It was therapy that didn't exist locally when Barnhard was injured. While working as a physical therapy assistant, a 600-pound machine fell on her, shattering discs in her lower neck. Heading to an out-of-state facility was the only way to improve her opportunity for independence.
"Patients leave with limited education or resources. It's not like a broken leg where you must live on crutches for a few weeks. Instead, your whole life is going to be different," Barnhard explains.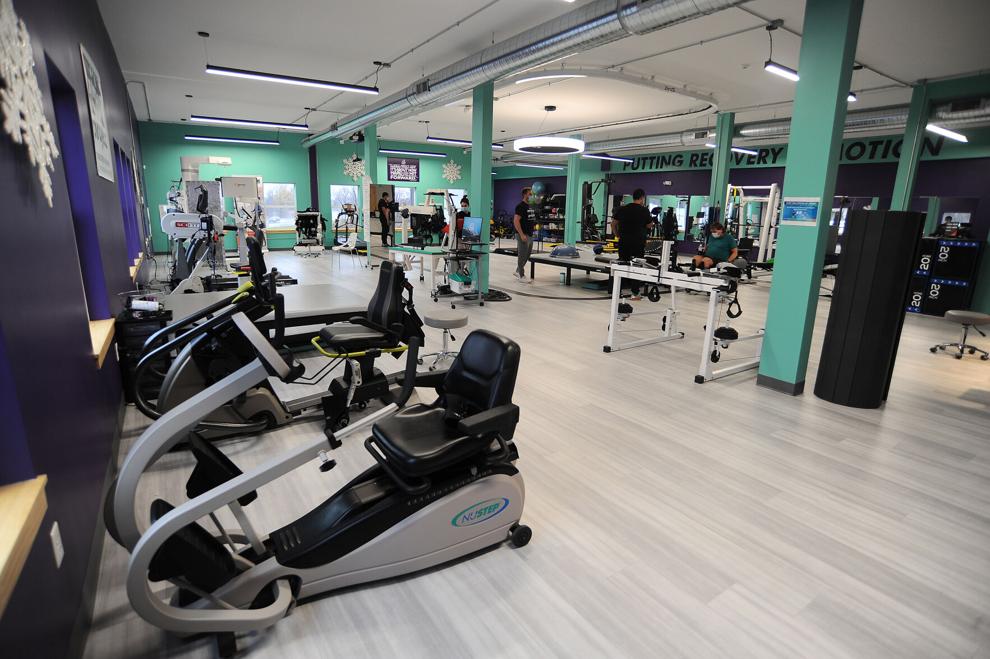 In addition to its services and programs, The Natalie Barnhard Center aims to bring people together at various stages of recovery, to inspire and to create a community of support and resources for patients and their families.
"You feel hope when you see people where you were in recovery three weeks ago, or who are three months ahead," says Barnhard. "The Center is a place people can be around others going through the same things."
Since its opening, Motion Project has developed a collaboration with the University at Buffalo that allows medical interns and even doctors working within UB's network to gain firsthand experience with patients recovering from spinal cord damage caused by injury or neurological disorders.
"With this kind of injury, it's very difficult to find a counselor or even a primary care physician who will accept you as a new patient," said Barnhard. "This collaboration gives future social workers, nurses, exercise science students, and others the exposure and insight needed to help those with spinal cord injuries."
It gives Barnhard hope, and she looks to a future when the Center will host comprehensive programs and provide referrals to local specialists serving patients during recovery and adaptively, throughout their lives.
"Recovery doesn't mean you'll get all your functions back, it's living your best life," says Barnhard. "Otherwise, you're not thriving."
---
Motion Project, The Natalie Barnhard Center