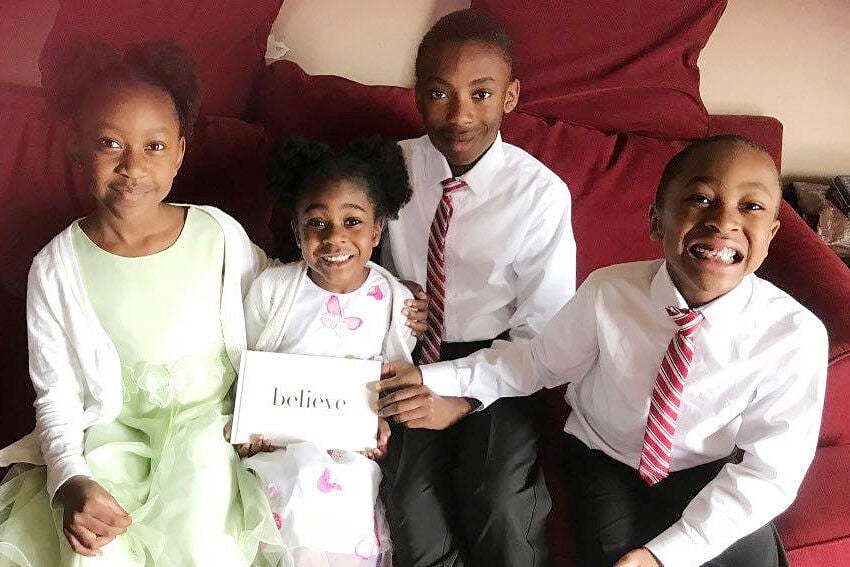 Just over a year ago, the world changed for us all.
While it's almost unbelievable what we've endured — and continue to endure — there are segments of our community that have been hit even harder, including kids in need of foster parents in Western New York.
KidsPeace, a national organization with an office in Williamsville, is dedicated to helping children and the adults who care for them. But due to the pandemic, the organization's pipeline of foster parents has pretty much dried up, making its mission even more demanding.
The situation has become acute. Even in the best of times, finding foster families for children is time consuming and difficult. Because of the pandemic, the stress on the system is more overwhelming.
"KidsPeace noticed community families pulled back from expressing an interest in fostering because of Covid-19 fears, financial concerns and being able to parent their own children in these difficult times," said Betsy Farkas, LMSW Program Manager, and a foster/adoptive parent herself.
Right now, hundreds of Western New York kids are waiting for foster homes.
Despite the challenge, KidsPeace is even more determined to find, train and support the next wave of foster families. In fact, the organization feels the need for foster parents will become even greater in the future.
"Now more than ever, foster families are needed to open their homes and hearts to kids in need of hope and healing," Farkas said.
Why you should become a foster parent?
The thought of becoming a foster parent can feel daunting, especially during the pandemic, but now may actually be the perfect time to become a foster parent.
KidsPeace helps prospective foster parents answer the most important question of "Why should I become a foster parent?" Maybe you want to give back to the community or your own kids have left the nest and you want to still "parent." All reasons are valid. KidsPeace can help you determine if foster parenting is right for you.
To start, one of the most crucial reasons to foster is because these children are coming from the most desperate situations of abuse and neglect. Offering them a safe, loving home is one way to help them begin their journey of hope for not only their future, but for the betterment of our community.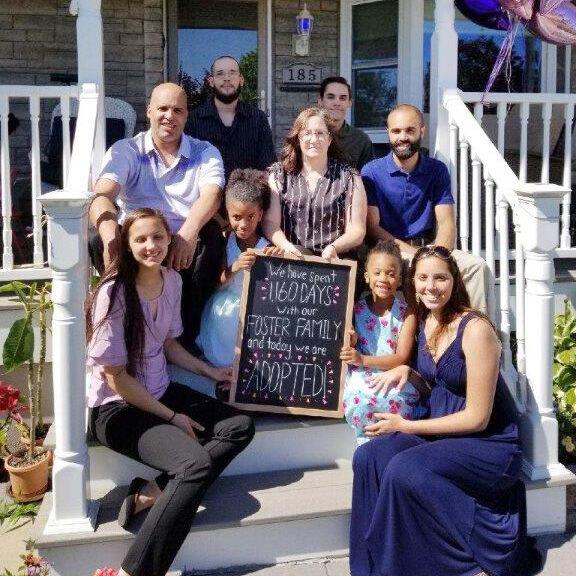 One of the biggest areas of need is finding homes for teens and sibling groups. Helping these kids during a difficult time in life presents a challenge and opportunity for you to truly make a difference.
Whether you are already a seasoned parent or not, KidsPeace notes that being a foster parent entails the universal traits of being firm, setting rules and being able to communicate with the child. Both veteran and new parents can provide a structured setting for these kids to thrive. If it's your first time parenting, KidsPeace has tools in place to help you.
"There is nothing like the moment when, as foster parents, you realize a child feels safe and loved," said Rita Hodges, who with her husband, Warren, have been KidsPeace foster parents since 2014.
One aspect of foster parenting is being able to say goodbye too. Whether you help a child for a few months or years, providing a stable loving home helps prepare the child for his or her next journey in life. You can help build that foundation that is both challenging and rewarding. In short, you can make a impact no matter what the foster situation may be.
Beginning the foster parent journey
KidsPeace has adjusted its methods and practices to meet the challenges of the Covid-19 reality. For those interested in becoming foster parents, family study and training have transitioned from in-person to virtual
"It all starts with just a phone call and then an application will be mailed out to start the process," said Farkas.
Still not sure if fostering is right for you or your family? The best way to find out is to contact KidsPeace and start the process. Who knows? A short conversation may lead to whole new world of opportunity for you to help make a difference in a child's life.