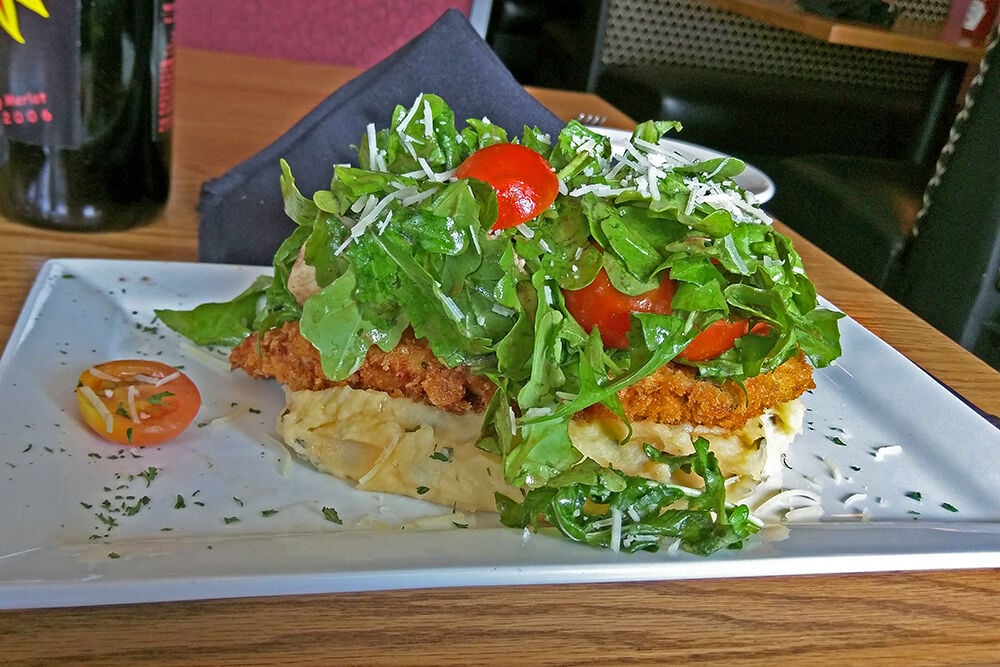 The pandemic and labor shortages have created incredible hurdles for small businesses, and restaurants rank high among those impacted most.
The Hideaway Grille in North Tonawanda is no exception, but its hearty menu of made-from-scratch favorites and unique ability to hold onto its core staff and dedicated regulars have given it a bit of an edge.
Local reviews make note of Hideaway Grille's portion sizes, great value, and superb customer service.
But mostly they rave about its food.
Chefs John Benders and Phil Doebler have run the Hideaway kitchen for well over a decade.
Turning out delicious renditions of American favorites is their specialty. Several popular dishes have been on the menu since the restaurant opened, predating its current kitchen staff. Those dishes were created by owner Ed May.
Ed May and his wife Lorrie have owned and successfully operated the Hideaway Grille for 22 years thanks to truly good cooking and the ability to assemble and maintain a strong team. In addition to the kitchen staff, son and daughter John and Danielle Nuchereno lend valuable skills, providing management and IT support.
Veteran front-of-house staff mean that diners have seamless experiences and are often served by someone who knows them by name.
Speaking of regulars, the Hideaway Grille is chock full of them. Guests are greeted by staff with smiles and enthusiastic nods before heading to favorite tables. But unlike many spots populated with longtime patrons, new guests are welcomed and met with an equal level of graciousness.
"It's not easy," says Lorrie, "but Ed really leads from a place of authenticity and quality. If an ingredient becomes unavailable due to inflation or shortages, we don't take shortcuts by serving a cheaper, frozen product. We pull the dish off the menu entirely."
"We are a team. We'd never ask an employee to do something we wouldn't do ourselves. On any given night, I may be washing dishes, or he'll end up busing tables. Whatever it takes. We work together and give 100% all the time.
The Hideaway is a labor of love," Lorrie says with a smile, "but almost everyone who visits us is a regular soon enough."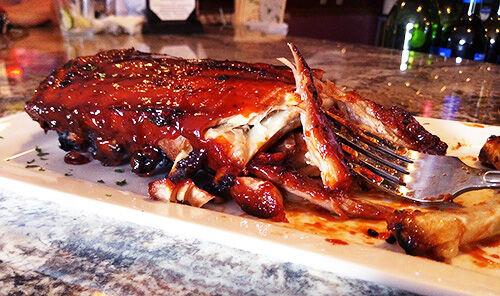 Comfort Rules
Owner Ed May's signature fall-off-the-bone barbecue ribs are popular, as is the pot pie, replete with gravy-rich morsels of tender chicken and vegetables topped with a crispy shingle of flaky pastry.
Fresh comes first
Faroe Island salmon is brushed with teriyaki sauce and served with crunchy slaw. Dressed with shavings of red onion and fresh arugula tossed in vinaigrette, the delicately crunchy chicken Milanese relies on a combination of familiarity and freshness.
'Tis the season
Seasonal specials include items such scratch made butternut ravioli in a subtle brown butter sauce and Cacio e Pepe with king crab meat.
---
Hideaway Grille