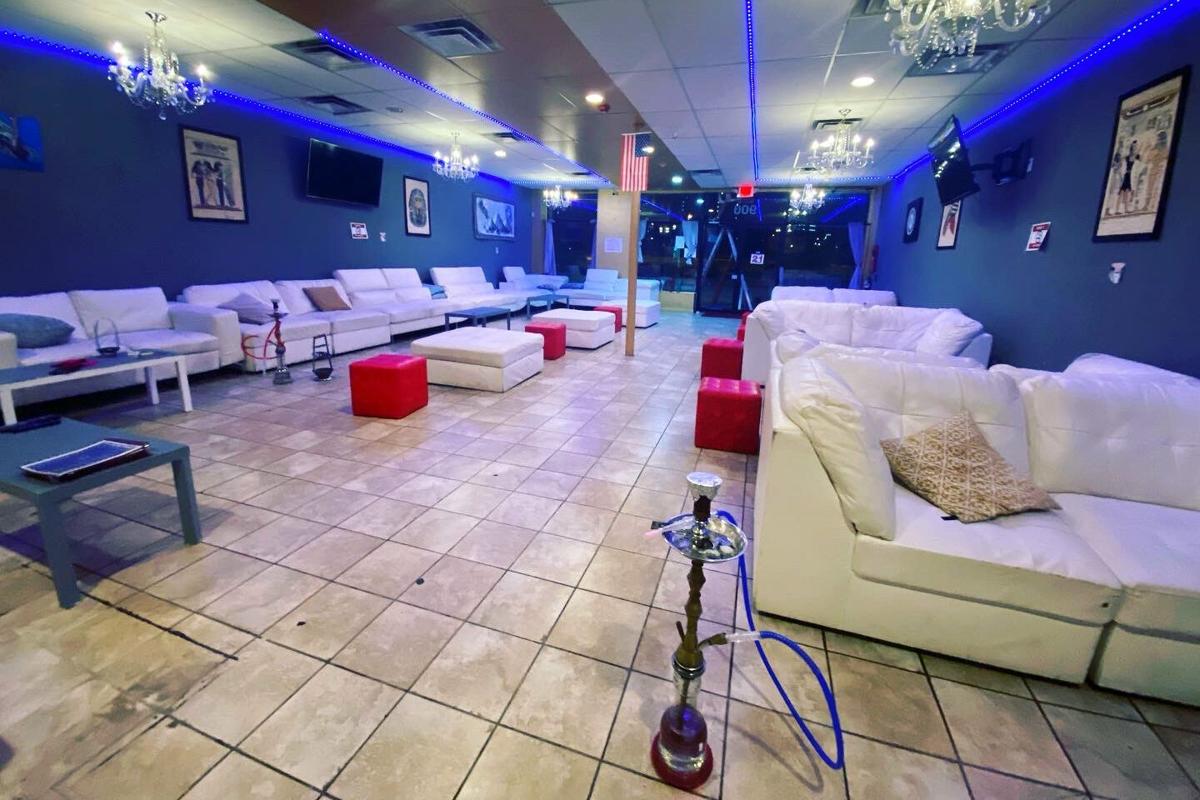 Moving to the United States undoubtedly brings homesickness and an effort to recreate some familiarity.
In the case of Kovan, owner of the new Hookah Chat located in Amherst, the one thing he missed from his home in the Middle East were hookah lounges.
What is a hookah lounge?
The history of smoking hookah dates back to the 16th century and is popular throughout the Middle East where hookah lounges are a part of everyday life.
As Kovan describes, they are a place to meet friends, play games and try different tobacco flavors. It's a traditional way for people to gather and enjoy a relaxed social setting.
Its popularity has expanded to include the United States – and was the reason Kovan decided to open an authentic hookah lounge in Buffalo.
Since its recent opening, Hookah Chat has welcomed gatherings from a few people to large groups. It offers a unique, new experience for those who don't like the usual club scene.
---
Enter to win free hookah! 
Interested in hookah? Enter your email for the chance to win a free session at the Hookah Chat Lounge. Enter here »
---
How does a hookah work?
It starts at the top, in a bowl, where a special tobacco infused with fruit flavor or real fruit like grapefruit or pineapple is placed.
The tobacco is then covered with foil and topped with special charcoal. Fruit-flavored smoke is drawn down and cooled through a bubbling water base before it travels through a tube to be inhaled.
In addition to traditional hookah smoking, Hookah Chat can add an ice element that creates an entirely different taste. Popular flavors like watermelon, lime and mint are enhanced by the ice.
Hookahs historically were made from a variety of materials like wood, copper, brass and even jade. Hookah Chat uses metal hookahs because they permit the use of different flavored tobaccos and can be sanitized using special brushes. Every person also gets a new hose to take home.
What can you expect at the Hookah Chat lounge?
Hookah Chat provides a total experience for its guests and welcomes both new and experienced hookah smokers ages 21+.
Reservations aren't necessary. Simply walk in and ask for a menu of tobacco flavors. The staff can suggest a flavor if you are unsure. If you've smoked before, they might offer something new depending on what you like. If it's your first time, they can recommend something lighter tasting, like Peach Mist or Irish Kiss.
A typical session lasts 45 to an hour for one or two people. Refills are available for additional cost.
Groupings of sleek white, comfortable couches and low lighting are designed for relaxing.
Games like dominoes, checkers and cards are available along with three TVs that show movies or sports. On weekends there is a DJ. And soft drinks are included. (No alcohol is served.)
Hookah Chat is open daily at 5 p.m. and on Sundays for Bills games. Call to book a private party. Ask about military, police, firefighters, EMT, nurses and seniors discounts.
---
Enter to win free hookah! 
Interested in hookah? Enter your email for the chance to win a free session at the Hookah Chat Lounge. Enter here »
---
3550 Main St, Amherst, NY 14226