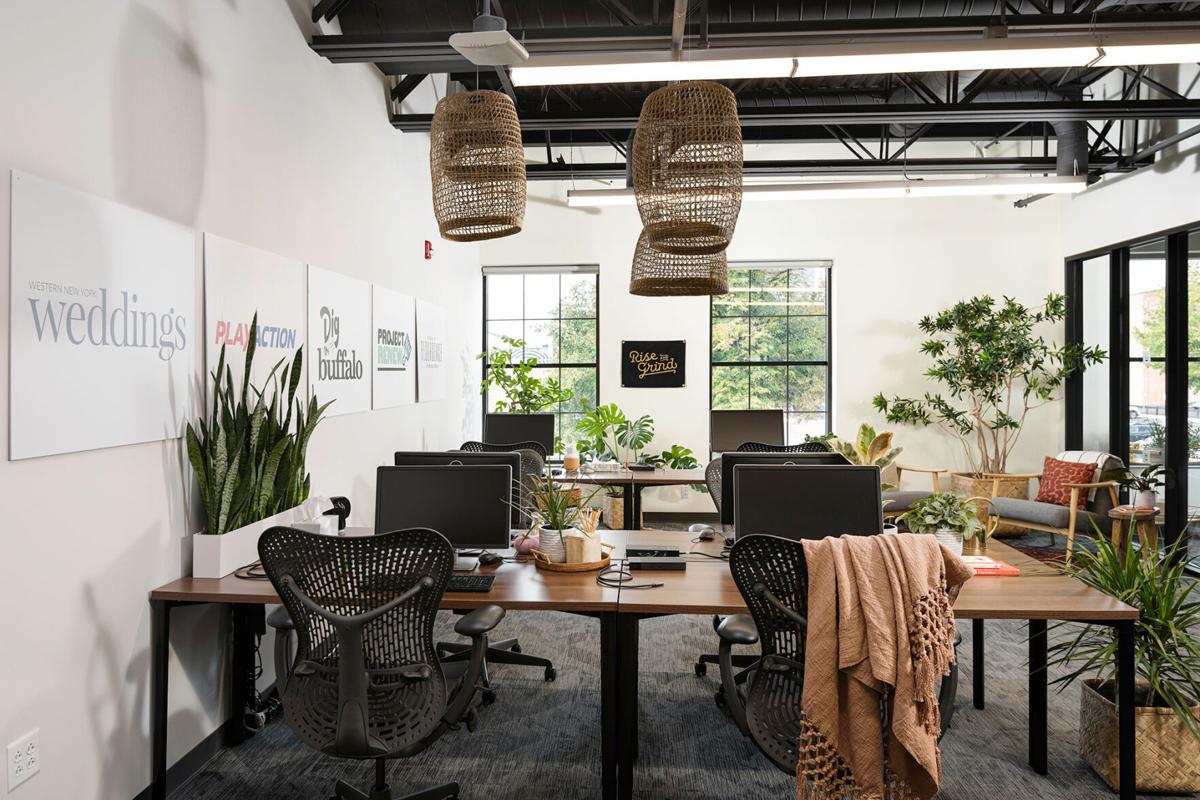 As a startup, working from your dining room table can quickly lose its allure.
But for fast-growing teams, having more space becomes more than just a "want." Young companies do better in space surrounded by other business professionals to help each other grow. They need a place that provides for all their office needs so that they can focus on their primary business.
Bruce Supernault worked in financial services management for more than 30 years before "semi-retiring" to start his own consulting business, Impact Financial Strategies, with his three partners. He needed an office away from home in a space where he'd feel proud to meet clients.
HANSA, a flexible workspace in downtown Buffalo, was an immediate fit, he said.
"As I grow my financial planning practice, I can grow my space," said Supernault.
Currently he occupies a four-person office space, with plans to move into a larger private office suite as his consultancy grows. He's able to meet with clients in his private office or in any of HANSA's six conference rooms, depending on the size of the group.
The need for flexible office space in our region has never been greater; Entrepreneur.com recently named Buffalo the country's second most booming startup ecosystem.
"There's a progressive, innovative mindset in Buffalo," said Kellena Kane, president and cofounder of HANSA. "Startups need more than office space – they need smart solutions."
Investment in office space is one of the most important financial considerations for entrepreneurs, and it can be challenging to anticipate needs three years – or even one year – down the line. Flexible office spaces can be ideal for start-ups looking to maximize cash flow and avoid high upfront costs and long-term commitments.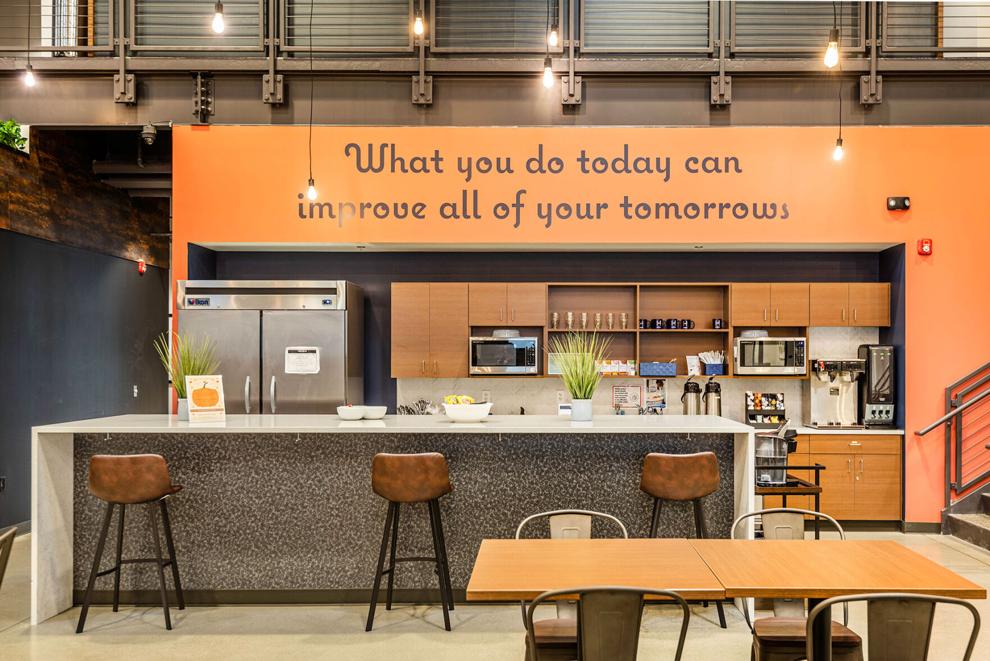 At HANSA, companies can commit to space for as short as a month, and fully furnished private office suites accommodate teams of 8-25+ people. Plus, members can network with other HANSA member companies and take advantage of all the common space and amenities it offers, from breakout work nooks and a café and kitchen area to a podcast studio, a mother's nursing room, an on-site support team, 24/7 access, and more. There's no other work space in Buffalo like it.
Michelle Bonn, CEO of Compliance Team, said that HANSA has been an ideal space for her growing startup, which she launched during the pandemic. It's worked out so well that she is using it as a model to expand her growing FDA compliance business into new markets. In the coming year, her company is implementing a remote work policy for all new employees in the United States.