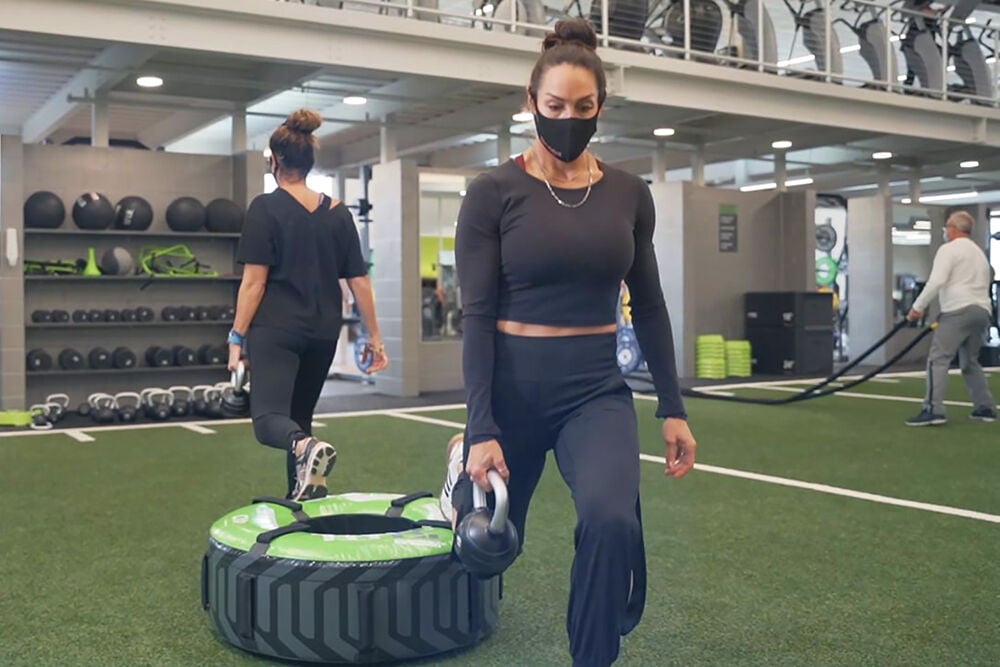 As the co-owner of Catalyst Fitness, Amy Bueme has logged thousands of hours in the gym and undertaken hundreds of hours of certification and formal training. Through firsthand experience she's learned that fitness is as important for the brain and the soul as it is for the body.
"We really felt it during the first shutdown," says Bueme, referring to the first wave of the Covid-19 pandemic in spring of 2020. "We heard it from members all the time and many of us experienced it ourselves."
For decades scientists have been studying the correlation between fitness and mental health. Mounting evidence illustrates the value it provides to many aspects of life beyond weight control, physical strength, or heart health.
The John W. Brick Mental Health Foundation recently released a report called "Move Your Mental Health." In it, a total of 1158 experimental studies were reviewed. It found that 89% of all published peer-reviewed research between 1990 and 2020 returned evidence of a positive, statistically significant relationship between exercise/physical activity and mental health.
Documented benefits from the study include decreased stress and improved mood, with cardiovascular exercise significantly reducing clinical depression and anxiety. It also notes that some of the most severe mental health issues, like schizophrenia, can benefit from specific forms of fitness.
In November of 2020, the journal BMC Medicine released a seven-year study of over 150,000 participants. Findings correlate 98% higher odds of experiencing depression and 60% higher odds of experiencing anxiety among those with low cardiorespiratory fitness and muscle strength.
"I love January when fitness becomes a focus for so many people," says Bueme. "But trying to change overnight, like suddenly going to gym every day while quitting sugar and smoking simultaneously, is admirable. But it's also too much. We want to see people make adjustments that are good for them and sustainable."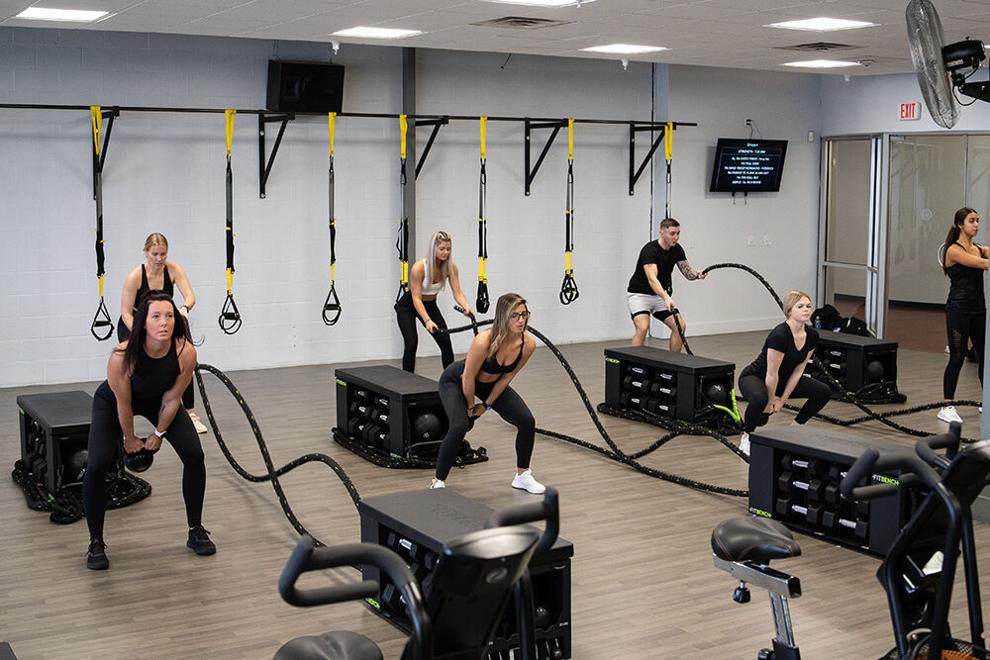 At Catalyst Fitness, the staff is focused on supporting and listening to members.
"Knowing what has or hasn't worked for someone in the past is really important," stresses Ellen Coleman, the gym's Regional Group Fitness Director.
In new member orientations, staff members work to understand a member's weekly obligations to work and family, as well as their goals. Also key is learning if someone is looking to the gym for serenity and time away from their busy lives or if they are seeking the camaraderie of a group setting.
"It's important we find a way to make the gym work for every member," says Coleman.
But even for existing members, support and a review of options is just a meeting away.
"We aren't here for the hard sell," says Bueme. "Any one of us is happy to work with a member to find them a trainer or a program that makes the most sense for them. No matter how long they've been coming here, there's always a way to reassess."
In 2021, an estimated nine out of ten Americans will make a New Year's resolution related to fitness.
While motivations may vary, improved appearance and overall health aren't the only reasons for establishing a new fitness regimen.
"We want people to understand the impact fitness has on their lives," says Bueme. "From stress levels and an overall sense of well-being to the more obvious health benefits, easing into a new routine and leaning on us as professionals is what we know works."