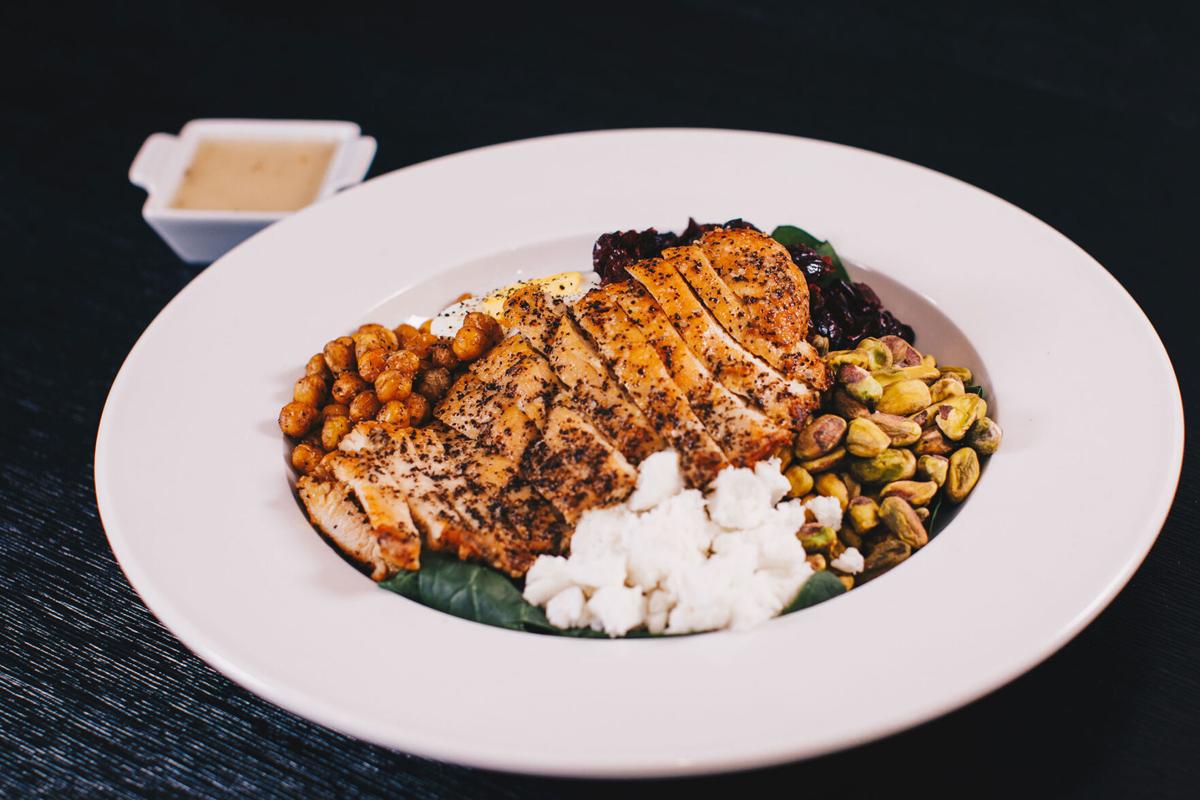 Watch Chef Darian Bryan of The Plating Society cook up a protein-packed meal that's as healthy as it is delicious. Plus, it's a great option to prep ahead! 
Chicken power bowls with crispy chickpeas
15 oz. can chickpeas (garbanzo beans)
2 tsp. extra virgin olive oil
2 tsp. ground cumin
2 chicken breasts (12-14 oz.), butterflied or pounded to an even thickness
4 eggs
9 oz. baby spinach
1/2 cup shelled pistachios
1/2 cup dried cranberries
4 oz. chevre (goat cheese)
For the lemon-honey vinaigrette
Juice of 2 lemons
6 tbsp. extra virgin olive oil
2 tbsp. honey
1 clove garlic, microplaned or minced
Salt and pepper, to taste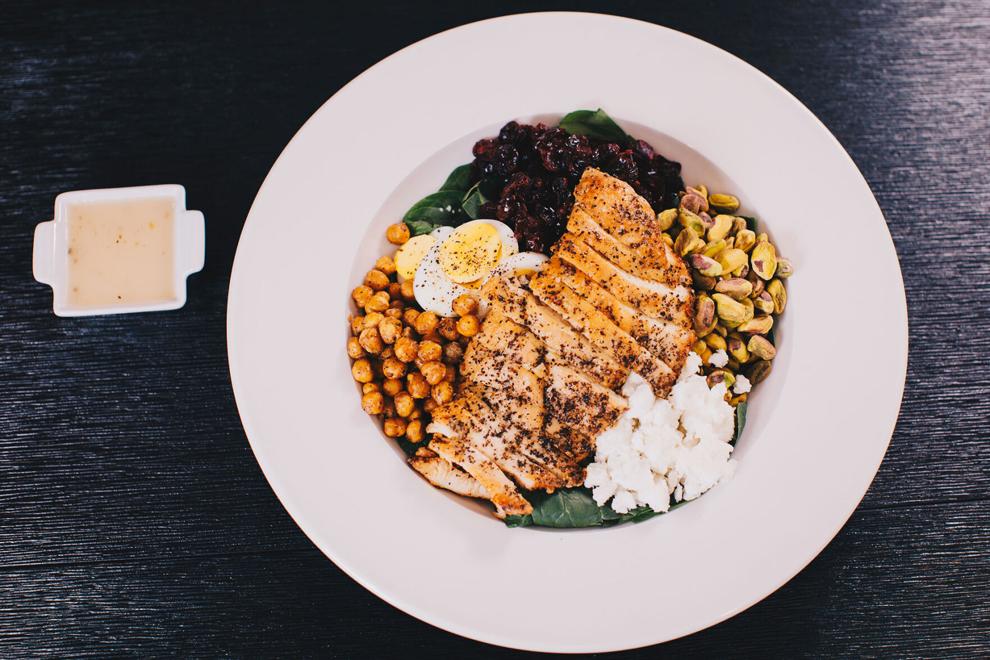 Make the lemon-honey vinaigrette by combining all ingredients in a jar or bowl then shake or whisk to combine. Taste and adjust seasonings if necessary.
Preheat oven to 350 F. Drain garbanzo beans then rinse and pat dry with a towel – the dryer the better! Pour onto a baking sheet then add extra virgin olive oil and cumin, tossing with your hands to coat.
Bake for 35-40 minutes, stirring halfway through, until caramel in color. Beans will continue crisping as they cool. Sprinkle with salt then set aside to cool completely.
Make ahead! Simply cool completely before storing in an airtight container.
Place eggs in a saucepan and cover with cold water 1-inch above the tops. Bring to a boil, place a lid on top, then remove pan from heat and let sit for 12 minutes.
Drain the eggs then plunge into ice water or run under cold water for a few minutes. Peel eggs when cool enough to handle then slice.
Make ahead! Peel the eggs and store in the refrigerator whole, and then slice before serving.
Brush chicken breasts on both sides with extra virgin olive oil and season with salt and pepper. Sauté in a skillet over medium-high heat for 3-4 minutes a side, or until no longer pink in the center.
Cool for 10 minutes, then thinly slice.
Make ahead! Cool and refrigerate, and then slice before serving.
Divide spinach between four bowls then top each with 1/4 of the cooked chicken, 1 sliced hard-boiled egg, 1/4 cup crispy baked chickpeas, 2 tbsp. each of pistachios and dried cranberries, and 1 oz. crumbled goat cheese. Pour dressing over salads and serve.
---